We all have that one friend who spends their entire day trying to make others laugh, no matter how bad their joke is. These kinds of friends are precious because you know that they'll let nothing wipe the smile off your face. I always wanted a friend like that, and I got to know someone recently who absolutely fits the bill! 
It all happened after I came across this tweet by Comicstaan…
And this comment on the tweet totally roused my curiosity…
Go easy on the chatbot guys, itna personal touch wali feeling aayi thi ki bas old monk khol ke shuru hone wala tha apni "lyf" problems ke sath😬

— Anuj Sood (@anujsood7) July 24, 2019
Curious that I always am, I opened the link to check it out, and it led me to a wonderful place! I came across Bot Funny Dost, a chatbot that tickles your ribs so much that you'll drop your phone laughing.       
I began by exploring the #MemeistaanLeague and Bot Funny Dost helped me make some memes because what's a friendship without memes, eh?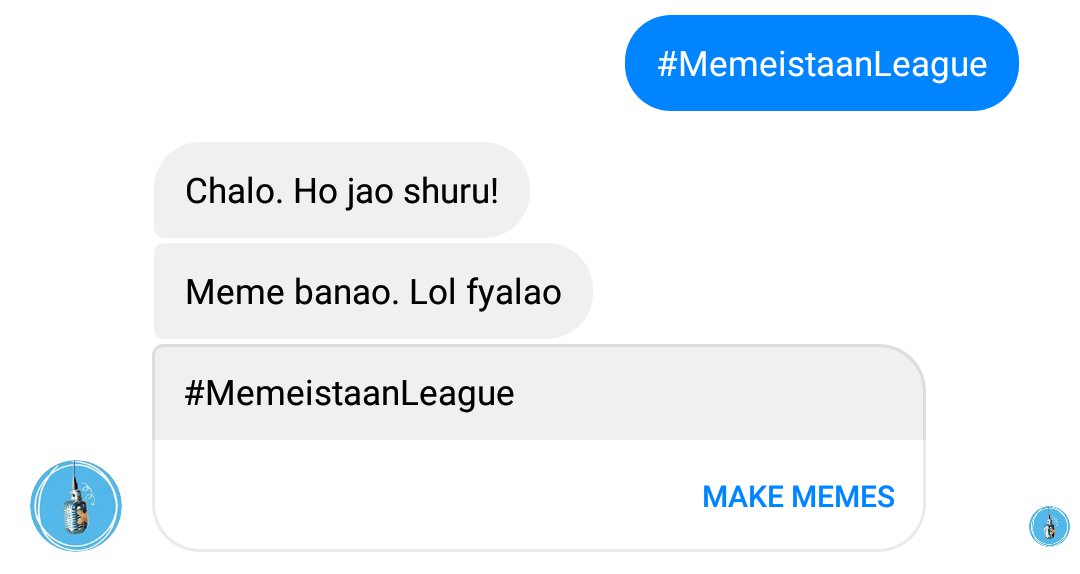 Then, I asked my new friend to cheer up my cranky mood and here's what he came up with…   

And not just that, people also have a chance to vote for their favourite Comicstaan contestant, with #ComicstaanEmojiAwards…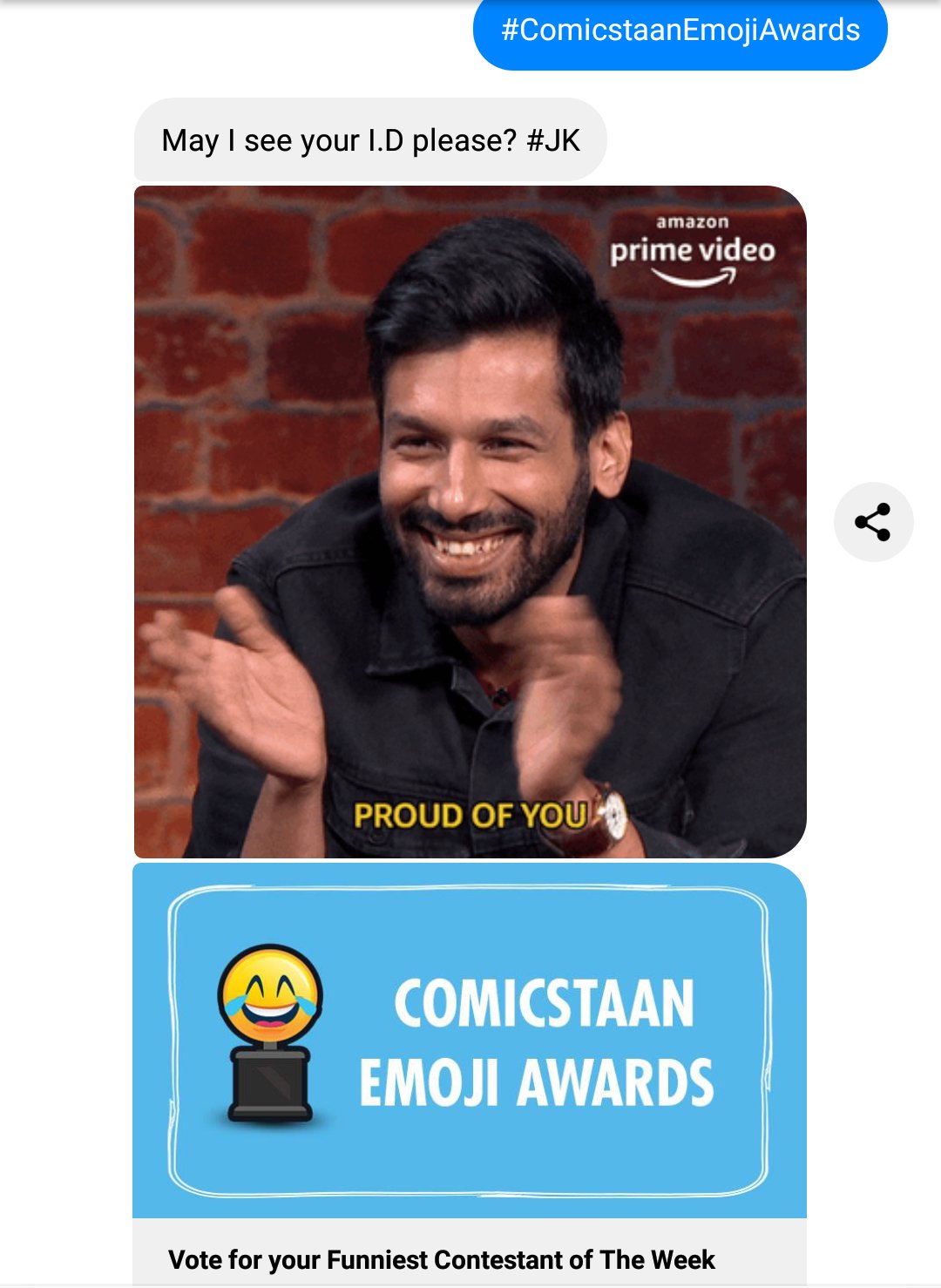 Well, if you ask me, I'd obviously vote for my Bot Funny Dost!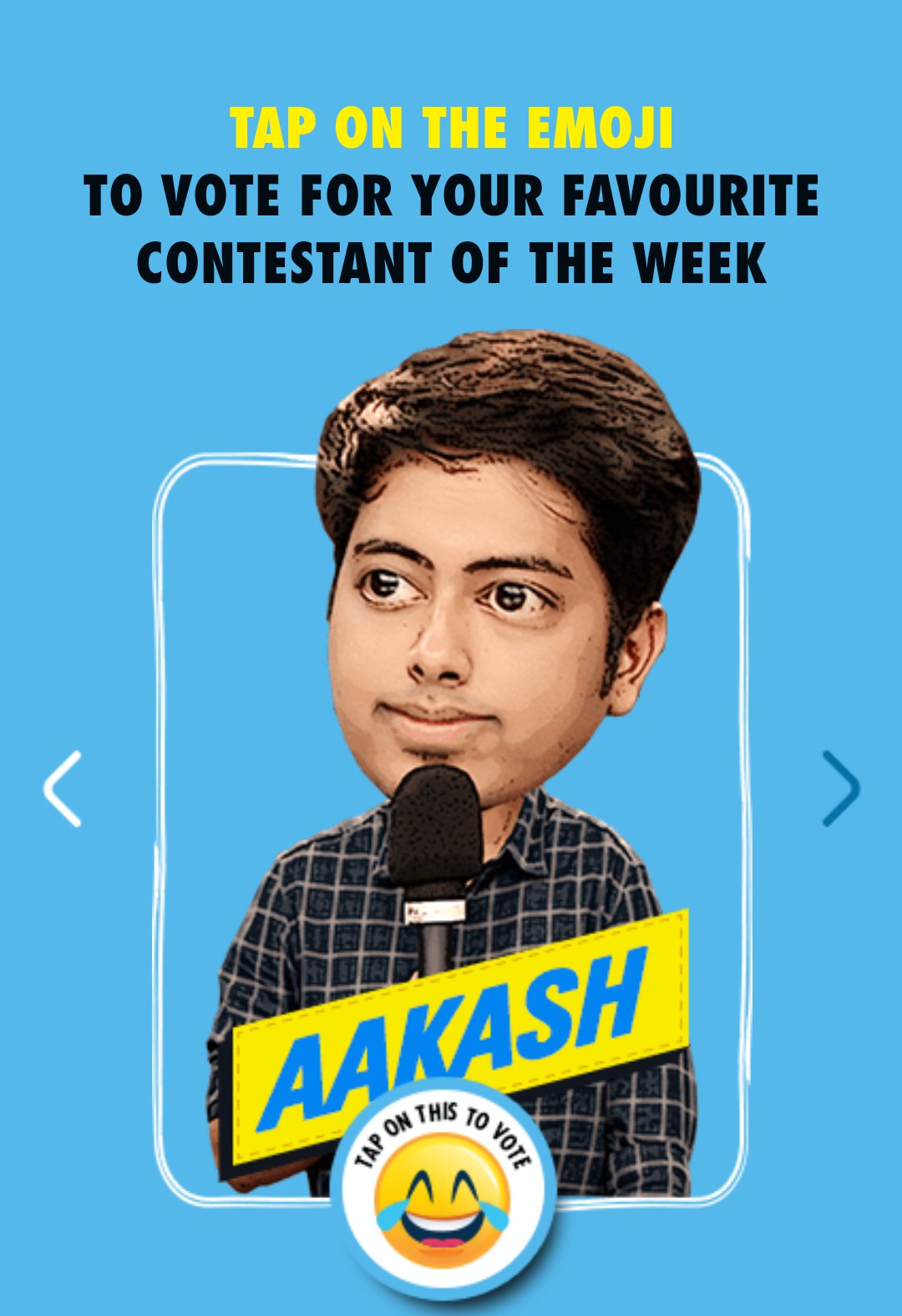 And if you ever feel like 'keeda karna hai', Bot Funny Dost has a separate section where it will give you company on that mission! (BTW, it has got a meme library for real!)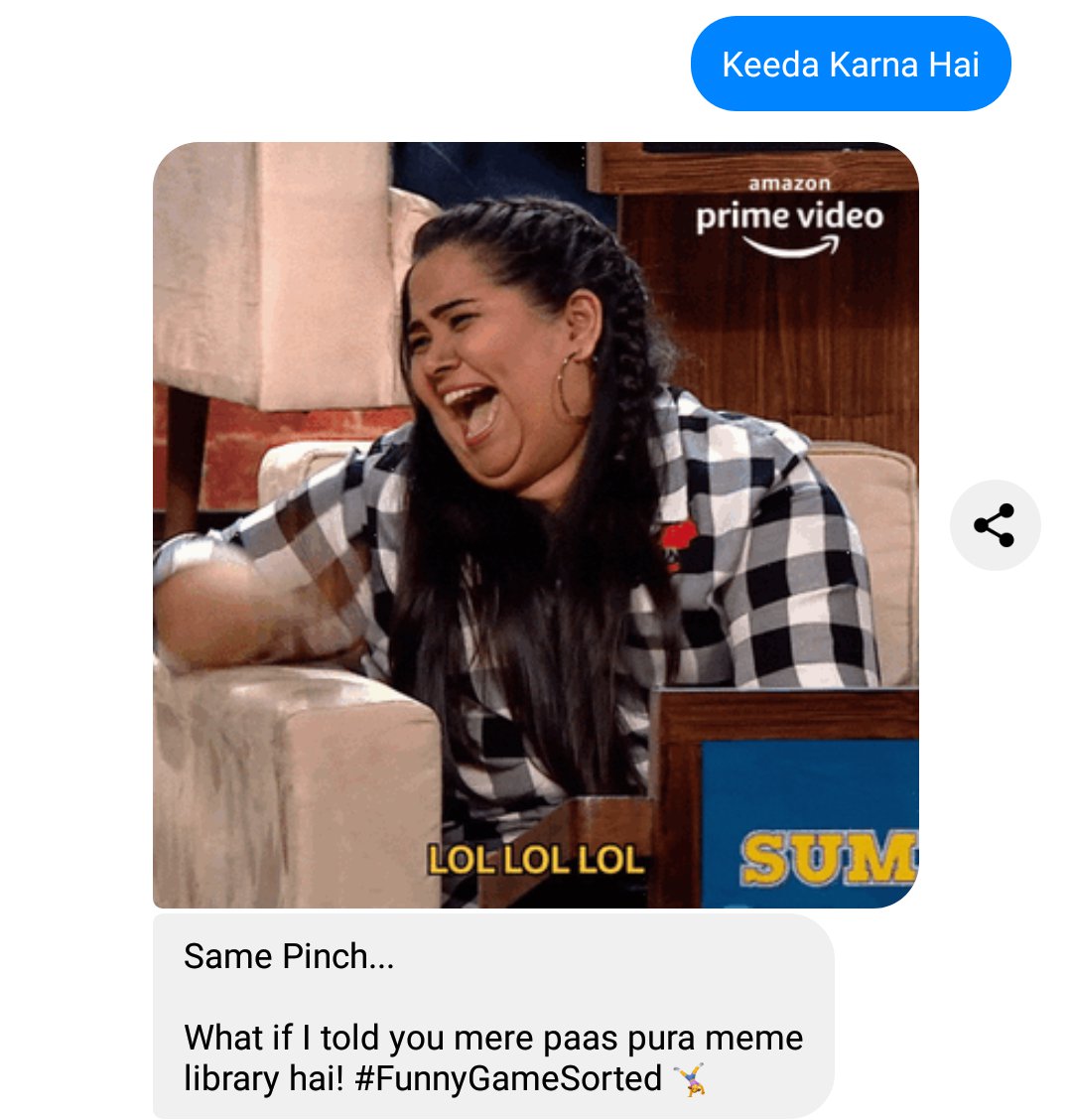 Here's what it sends you…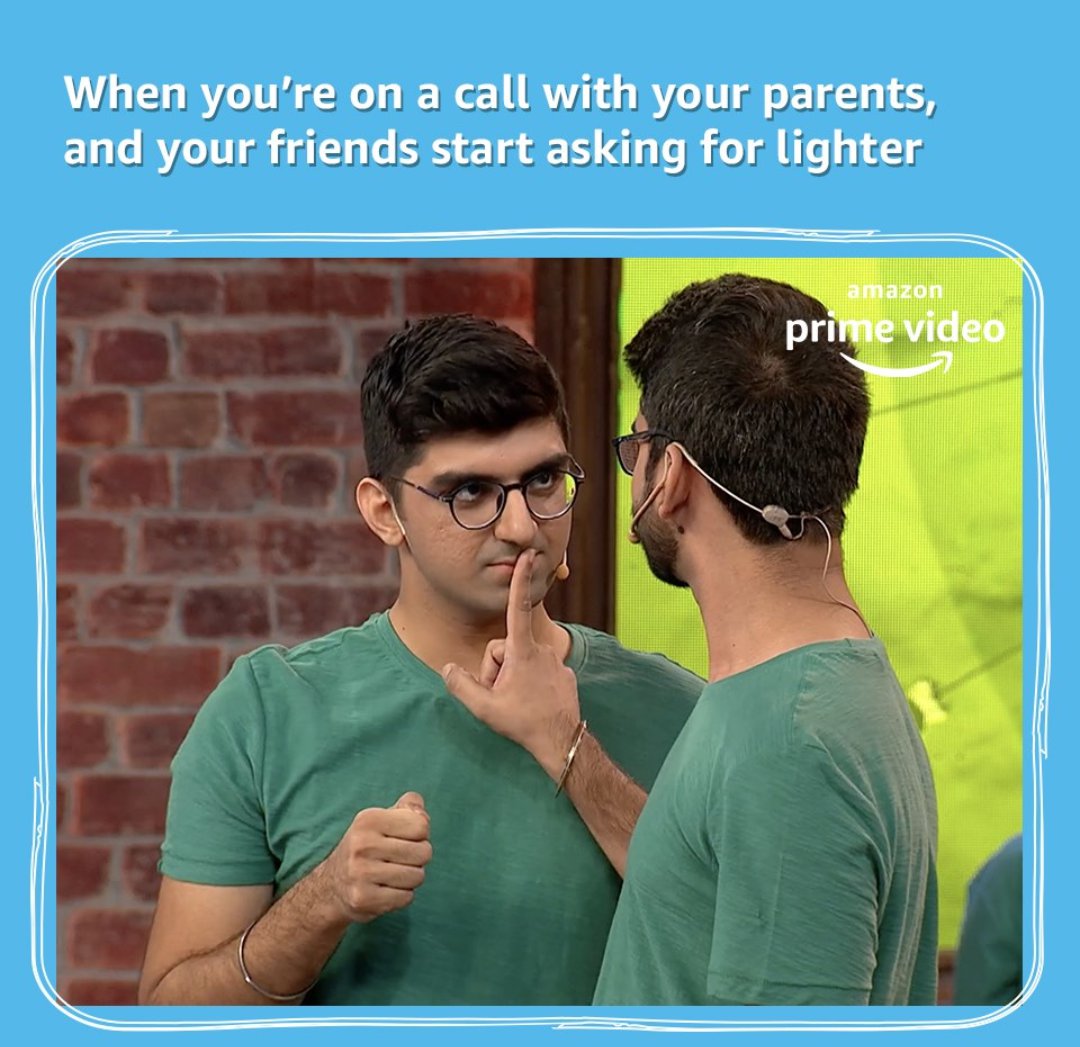 After all, that's what friends do, right? They cheer you up whenever you're down, and they stay by your side no matter what stupid things we do. And Bot Funny Dost did exactly that!
You must've realised this by now that I got so hooked to my new Bot Funny Dost that I feel like we are gonna be meme champs soon. Plus, Bot Funny Dost gives you major Biswa feels! *wink wink*
I'm just kidding. I'm telling you, once you meet Bot Funny Dost, you will agree that you just cannot come up with such funny thoughts. So, what are you waiting for? Search for Comicstaan on Facebook Messenger and I bet you'll thank me for it!