Just like us, even technology fails to impress, sometimes. 
System32Comics
, a comic strip series created by Andrew Gale is based on computer humour that illustrates our daily struggles with technology. These brutally honest comic strips on technology will have you ROFLing in no time because they are damn relatable. Take a look. 
1. Every fucking time!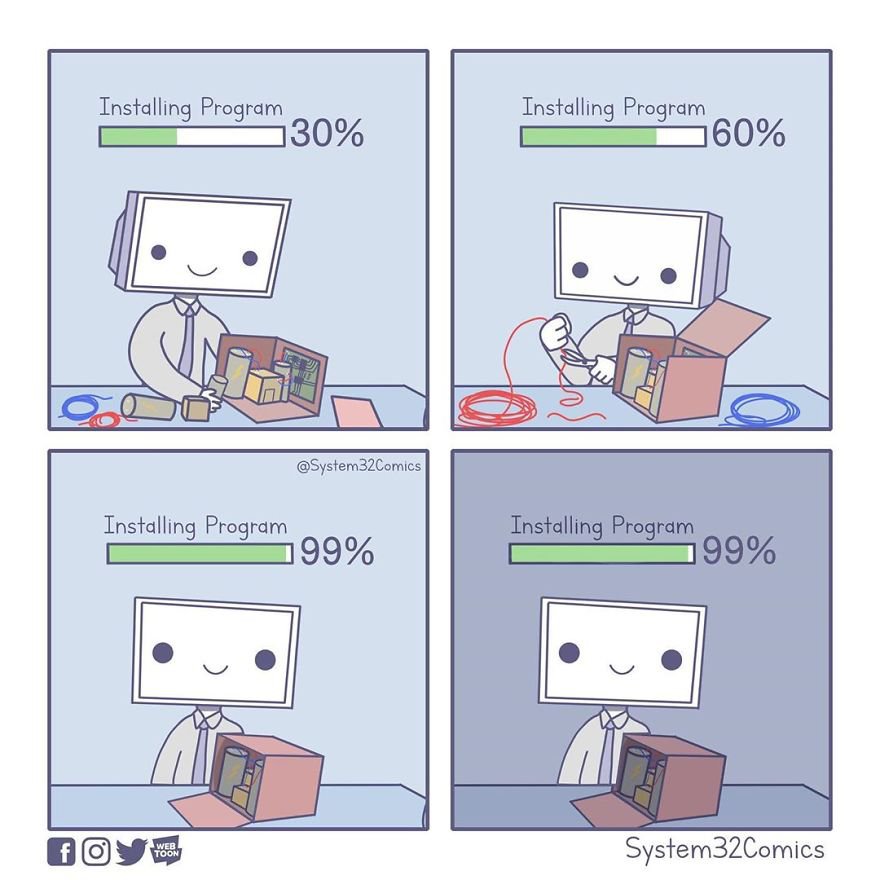 2. FYI, no one ever checks their spam.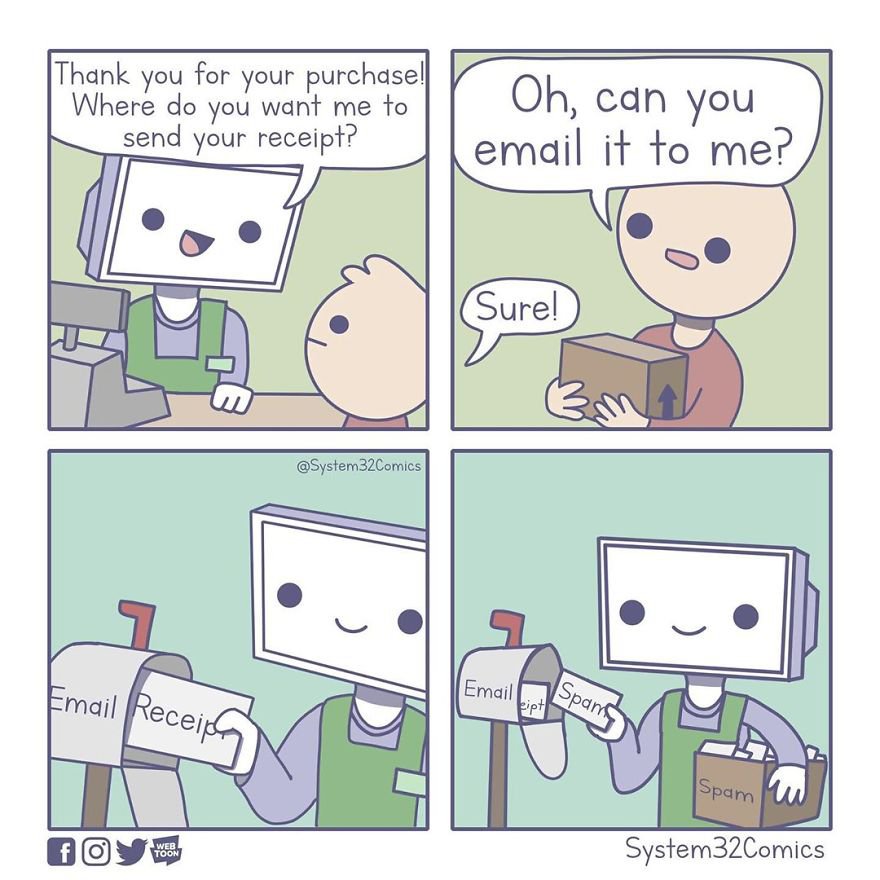 3. Just drop dead!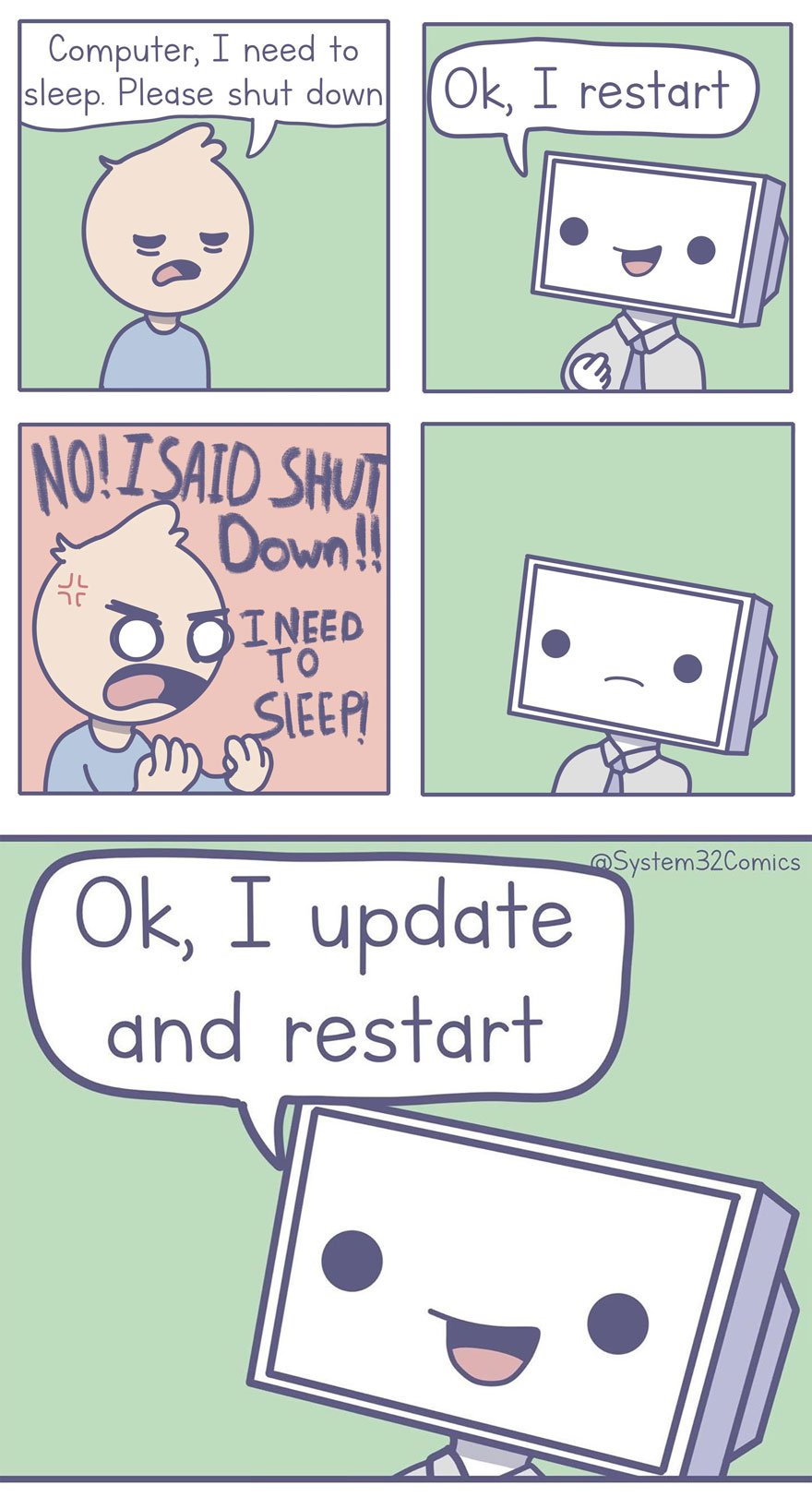 4. Getting along well?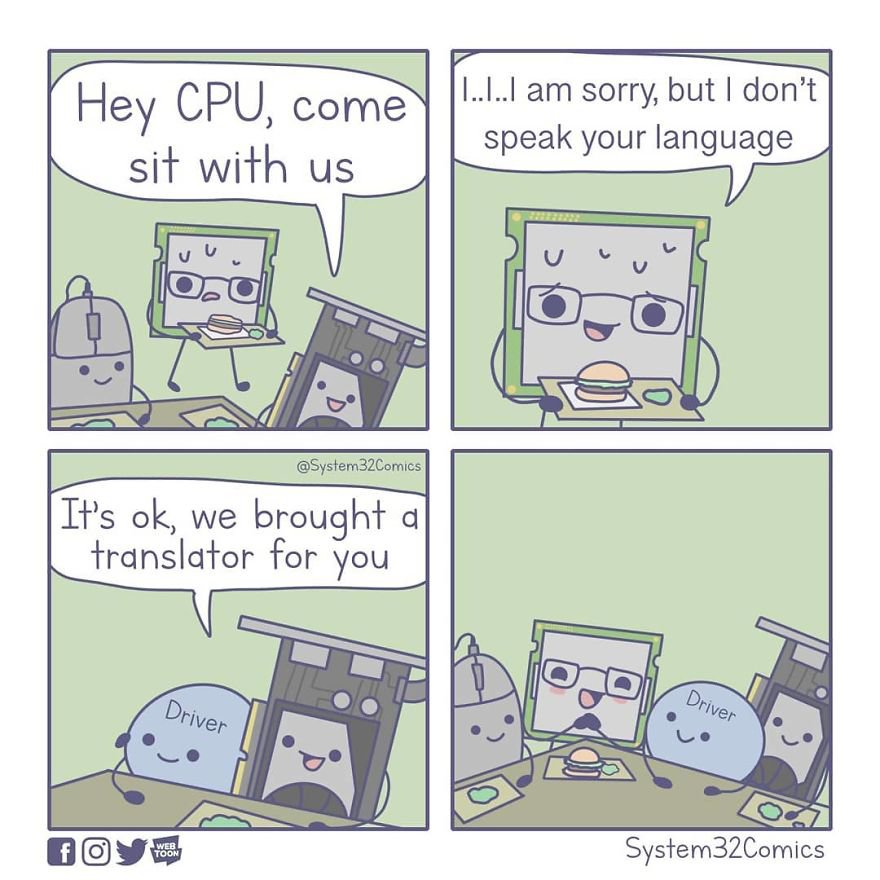 5. Why won't you ever listen?!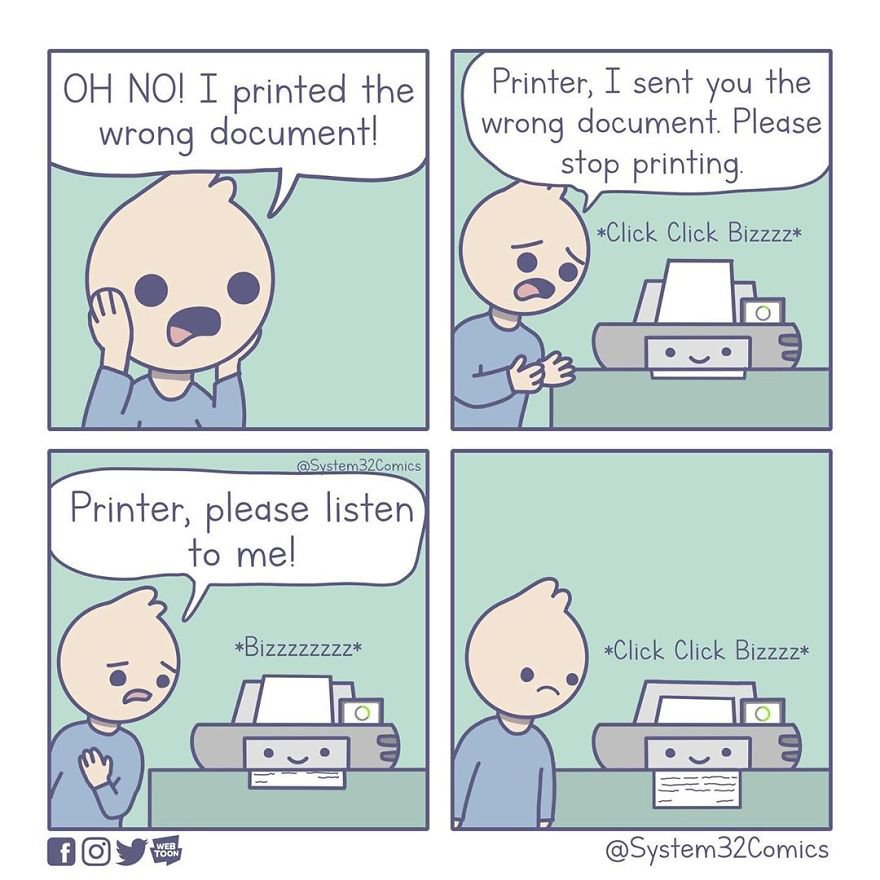 6. Yeah! Like I don't have enough problems already.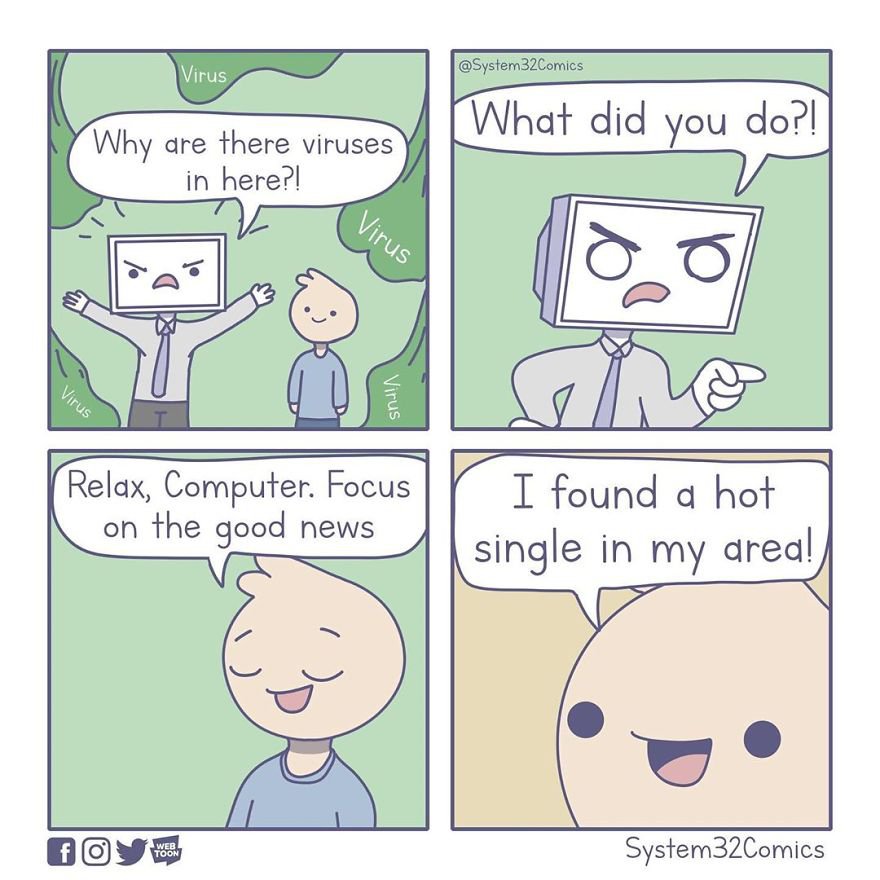 7. Well well, who is more experienced?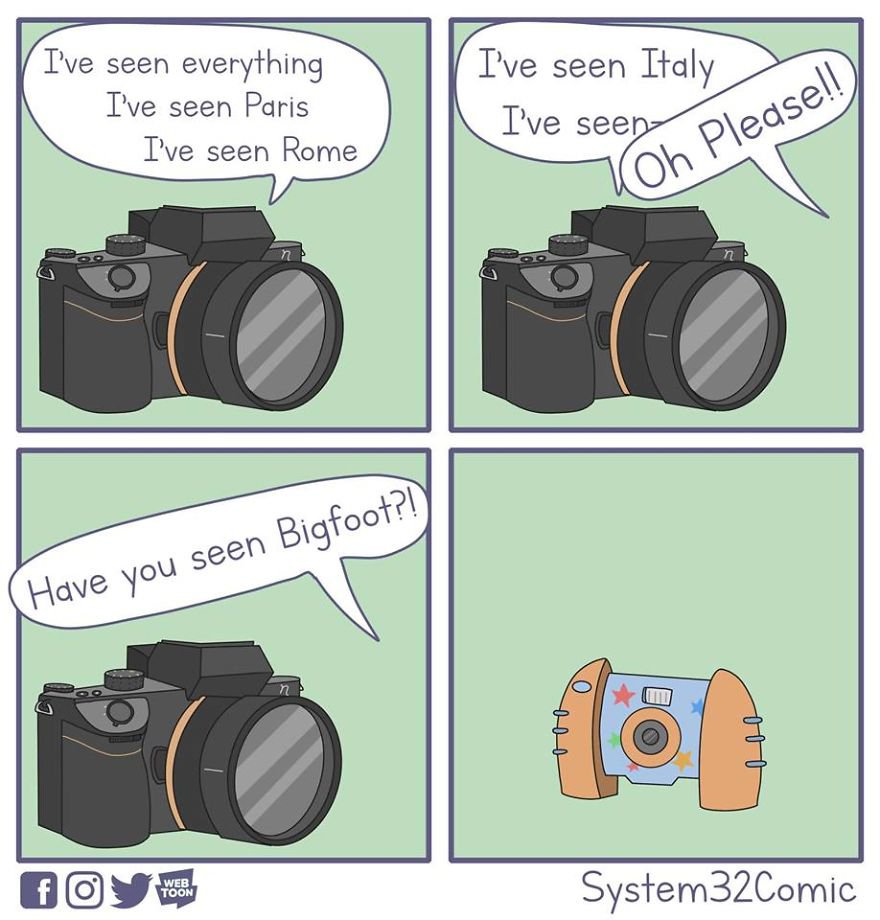 8. *Staring at it with a straight face*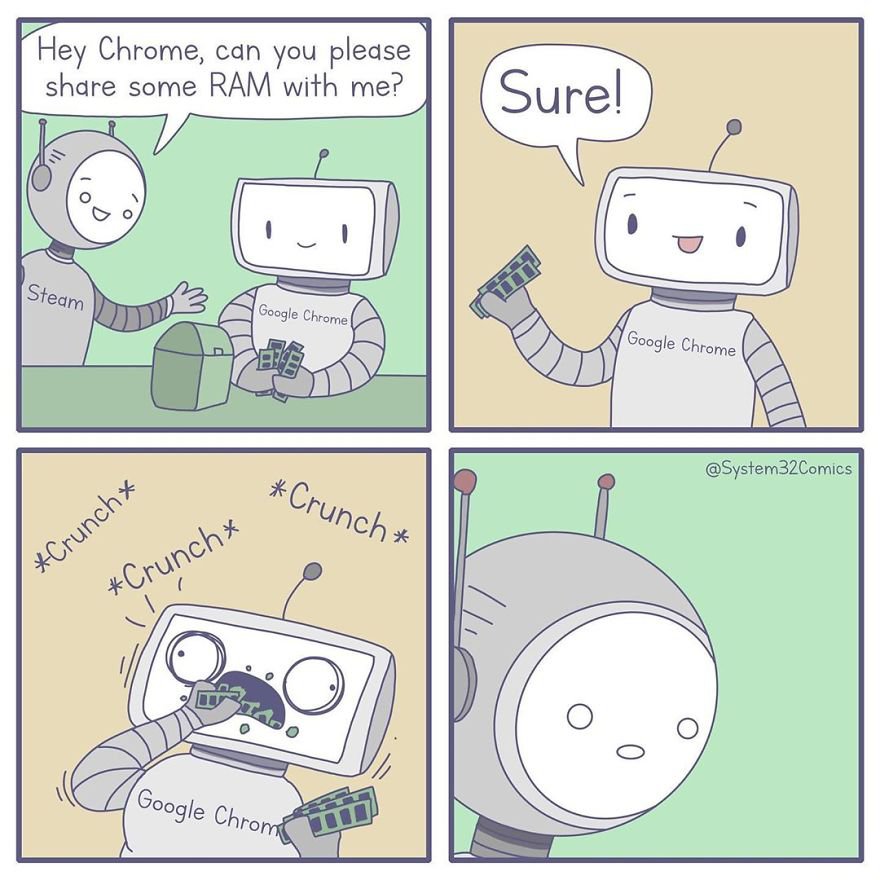 9. #Truestory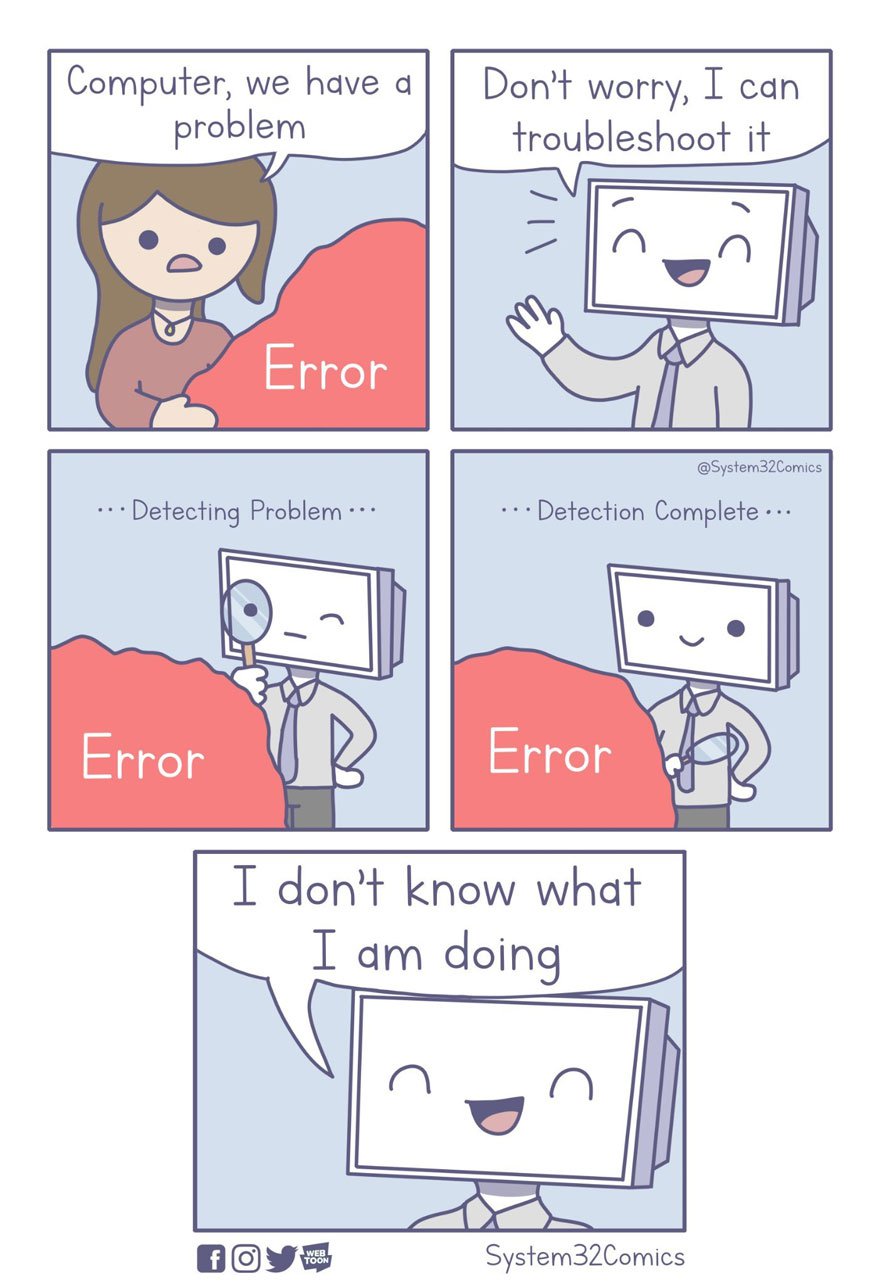 10. Don't test my patience!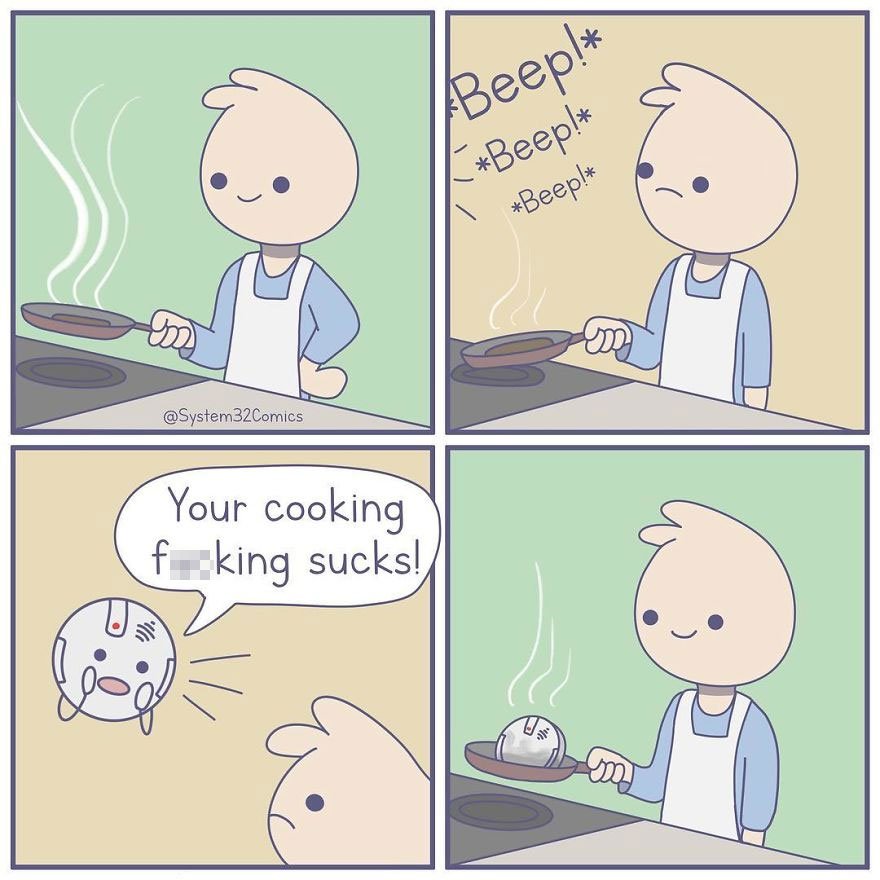 11. Relax Google!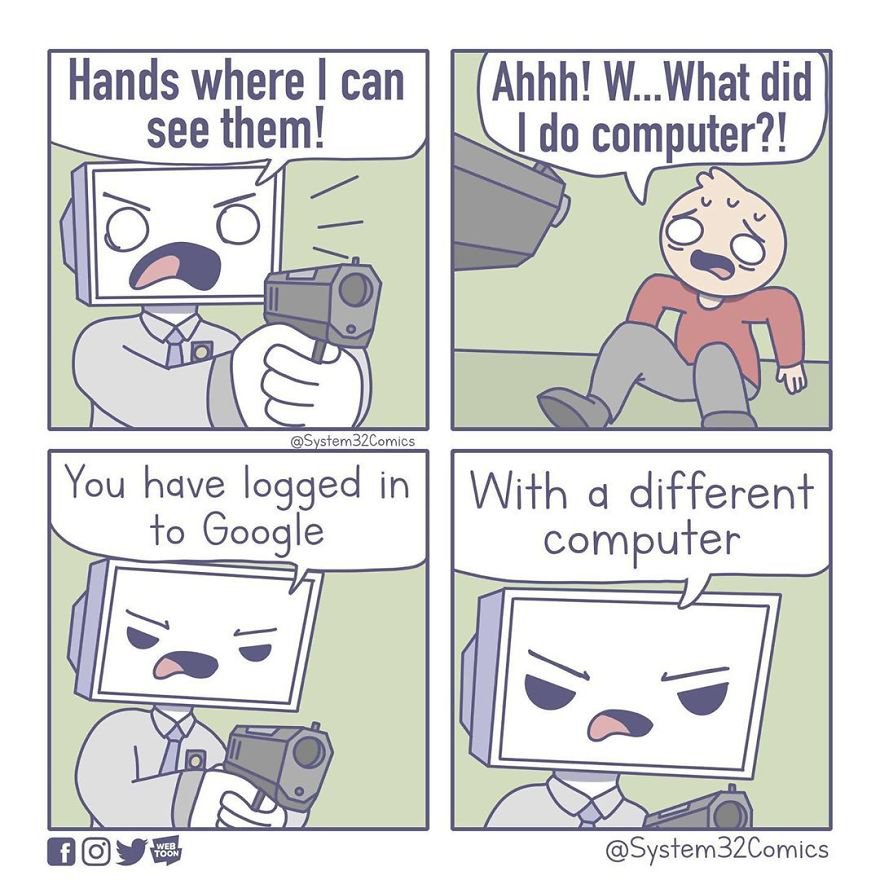 12. Remember to close all the applications running in the background.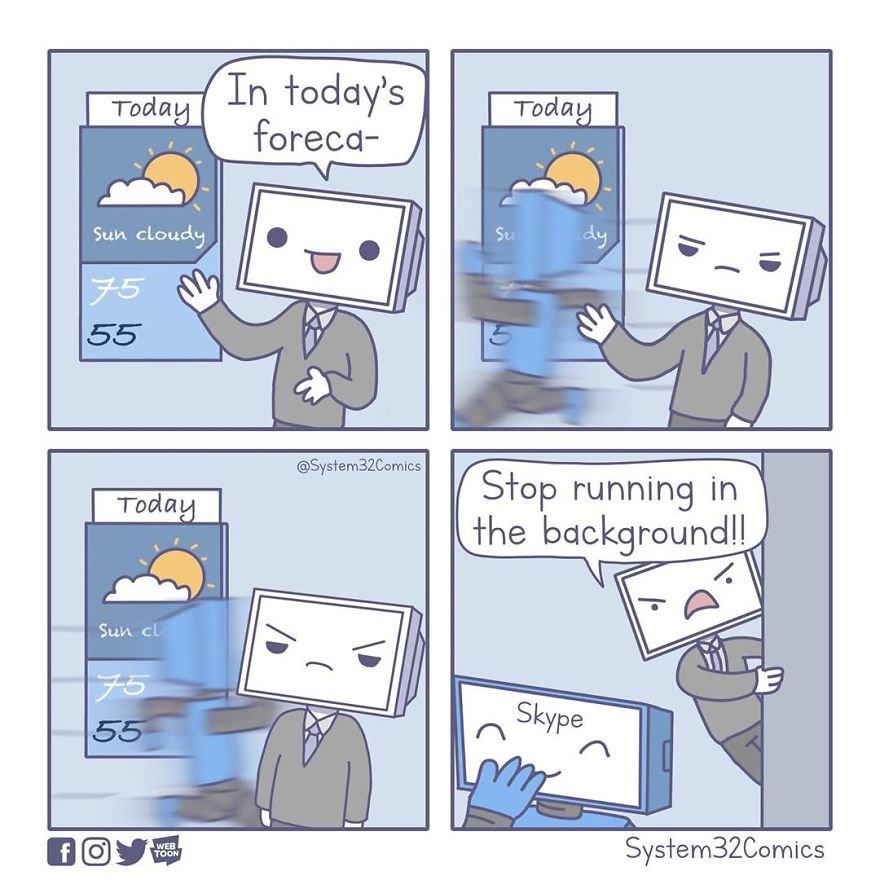 13. Cheap VFX.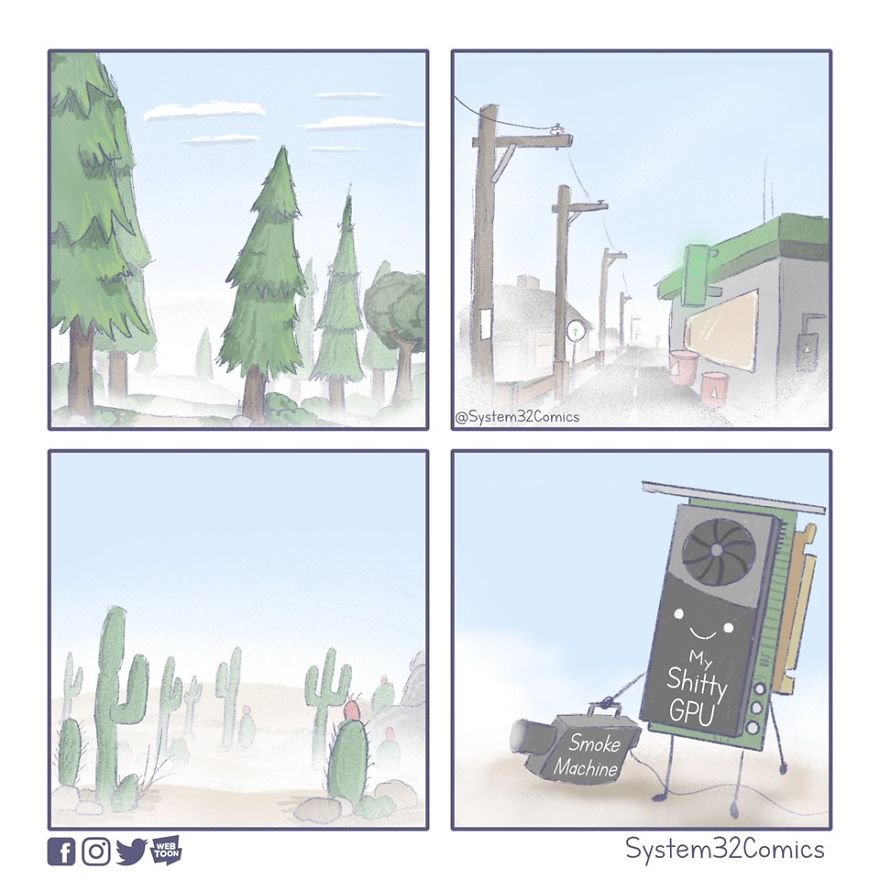 14. Guilty as charged!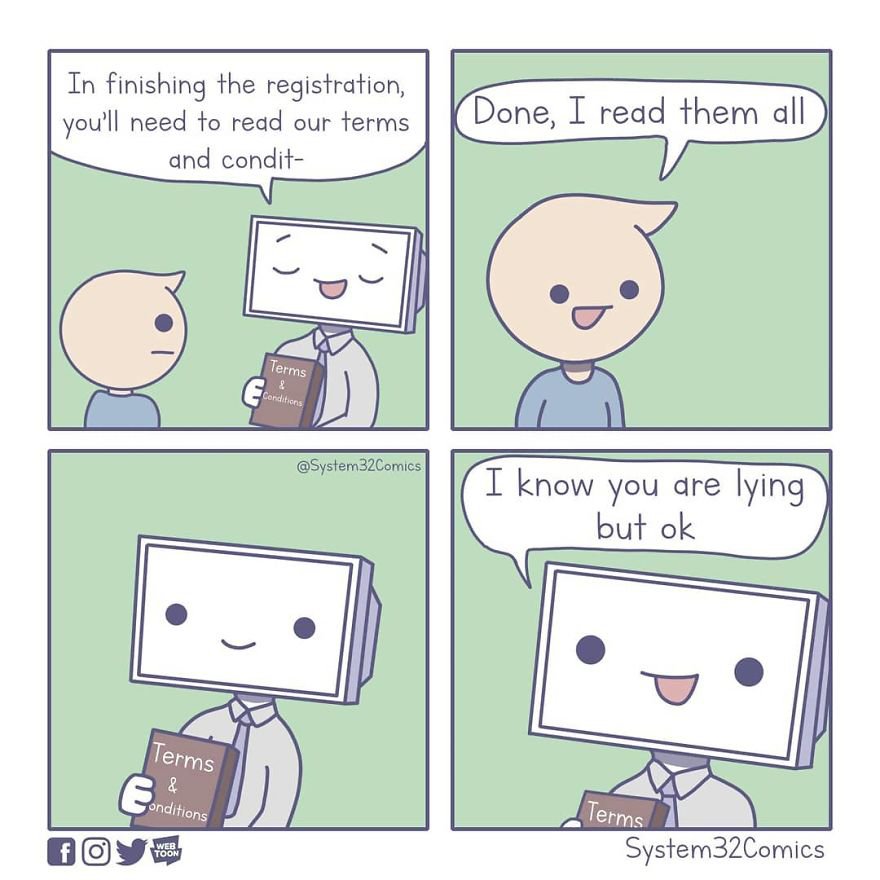 15. I have better things to do, got it?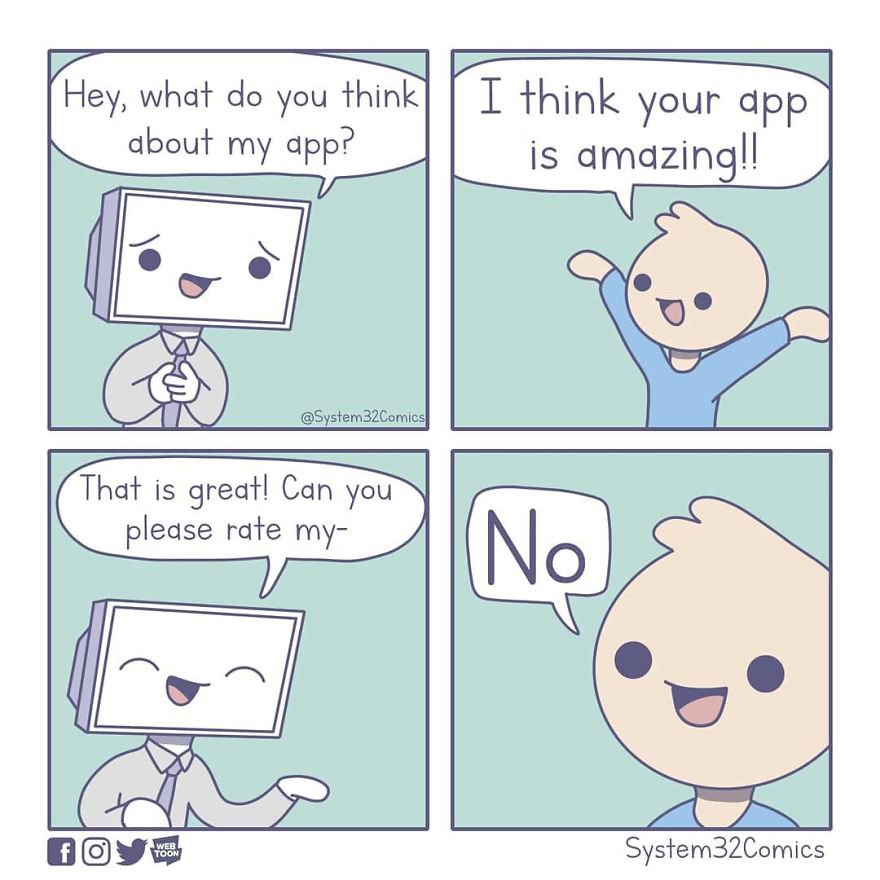 16. Dhokaaaa…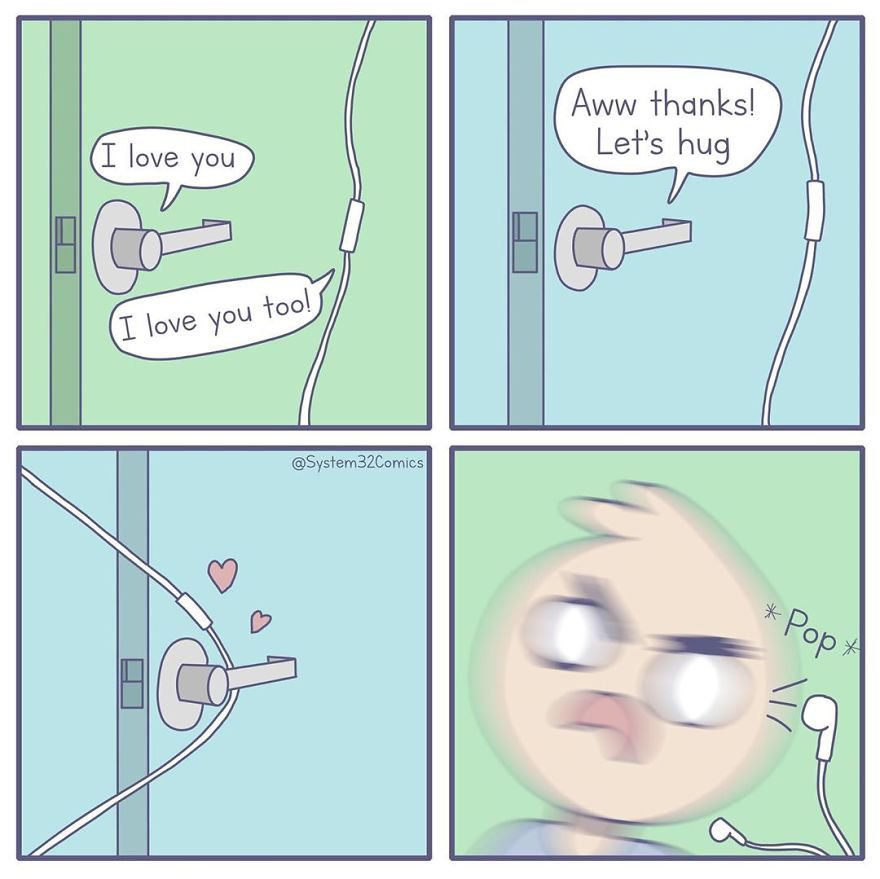 17. They all do.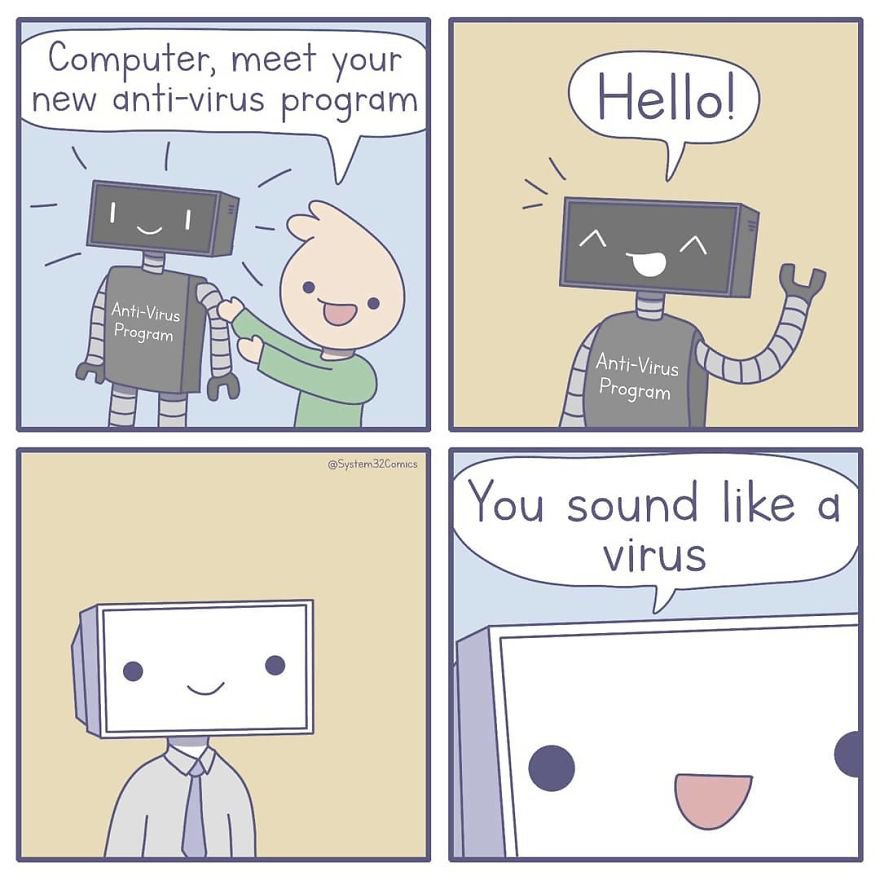 18. And here I thought we were friends. *crying inside*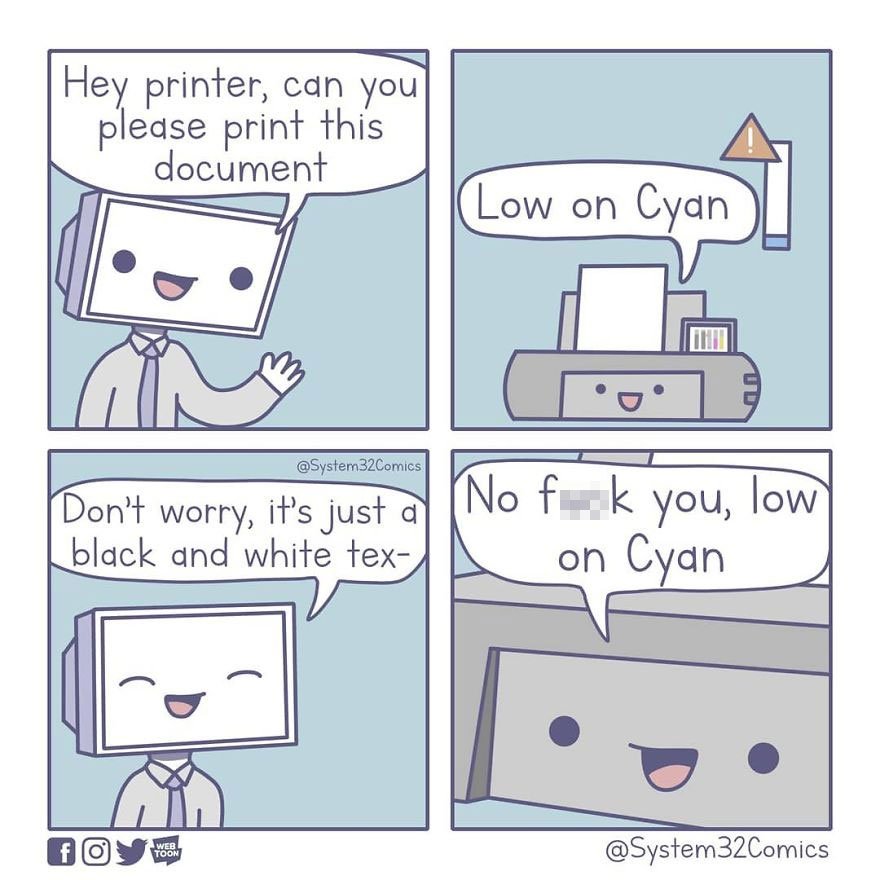 19. Oh, the irony! Serves you right.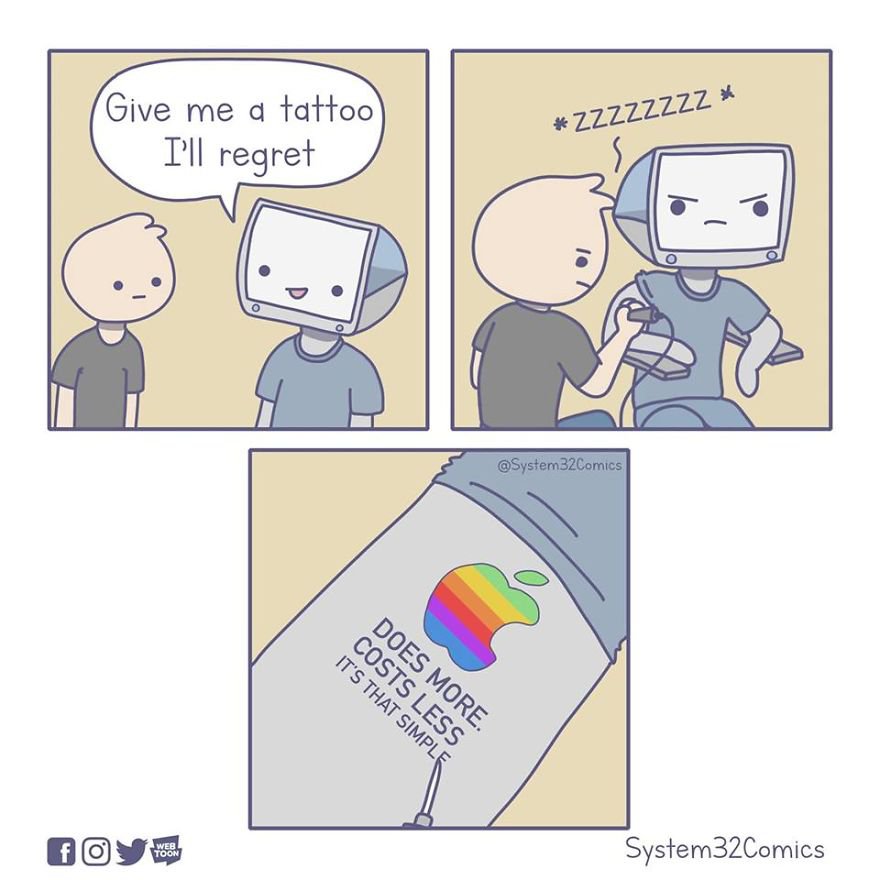 Click here to follow this awesome account on Instagram. All images sourced from boredpanda.com.