There's no denying the fact that Sarabhai vs Sarabhai was one of the finest TV shows on Indian television. And Monisha Sarabhai was one of the major reasons why we loved the show. Thanks to her quirky sense of humour and charming wit. 
As proven by these jokes that still manage to crack us up. Take a look.
1. Heir today, gone tomorrow.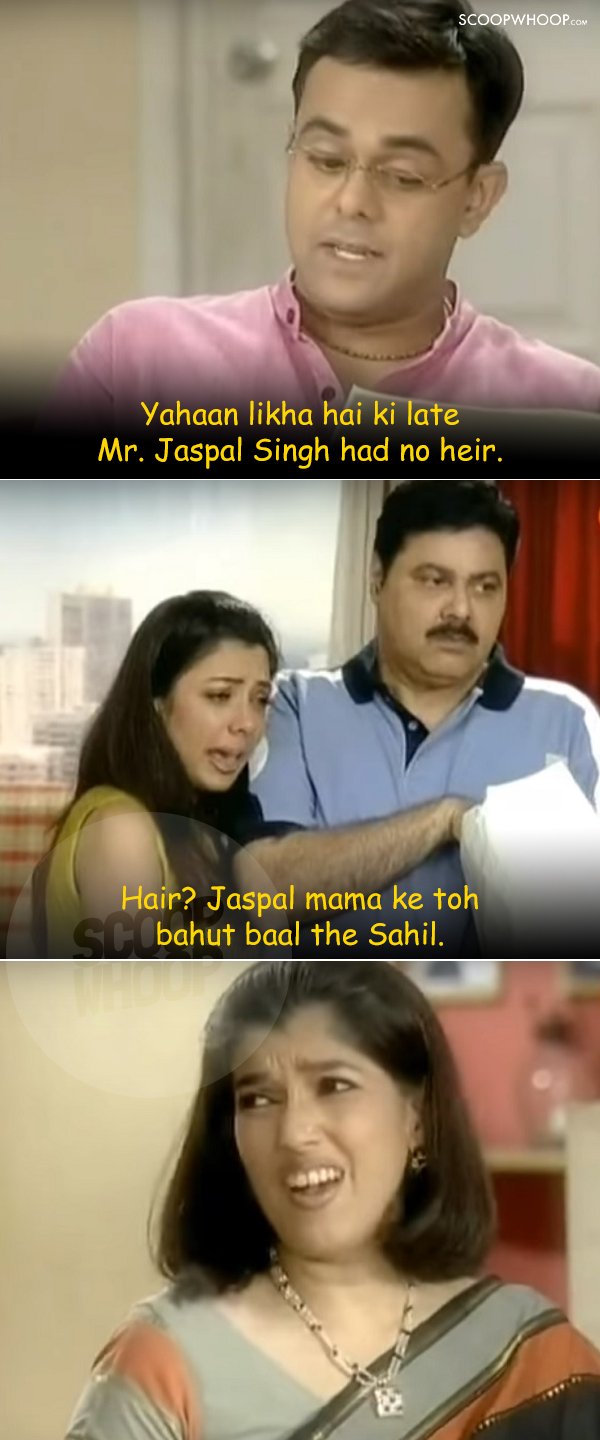 2. Because value for money.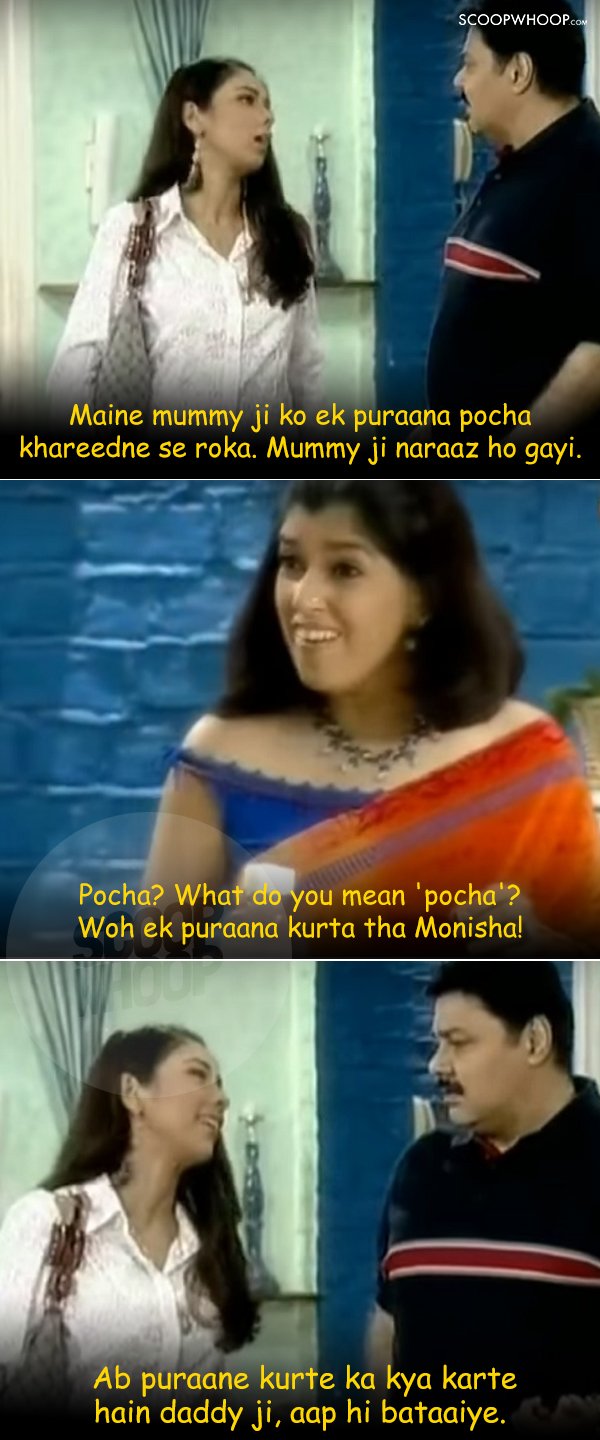 3. Because paise ped pe nahin ugte.

4. Bees rupaye ki ek baniyaan! We need Jeevan general store to re-open.

5. Shaadi toh hoti rahegi. But paisa ek hi baar aata hai.

6. True that. Bags are so expensive these days. 

7. Itne paise kharch kiya hain. Matching toh hona chahiye na.

8. Because pen is mightier than the sword. 

9. Why throw something away when it can still get you some monies? 

10. Only kids buy just the cake. Legends argue for free candles as well.

11. It isn't the money that counts. It's the sentiment that does.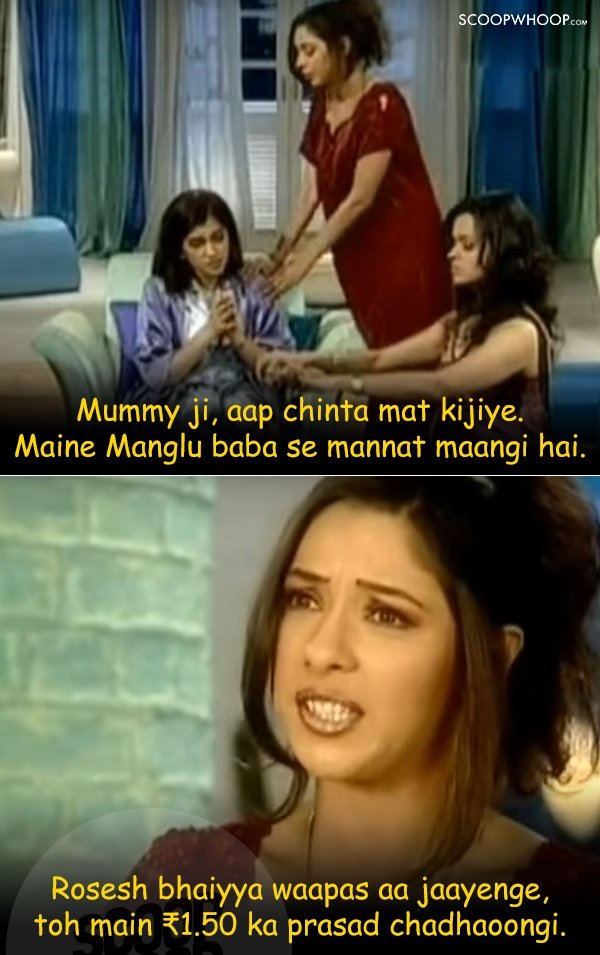 12. Paise kharch kiya hain, toh use it to the fullest.

13. What's in a (sur)name? Saving.

14. Because a penny saved is a penny earned.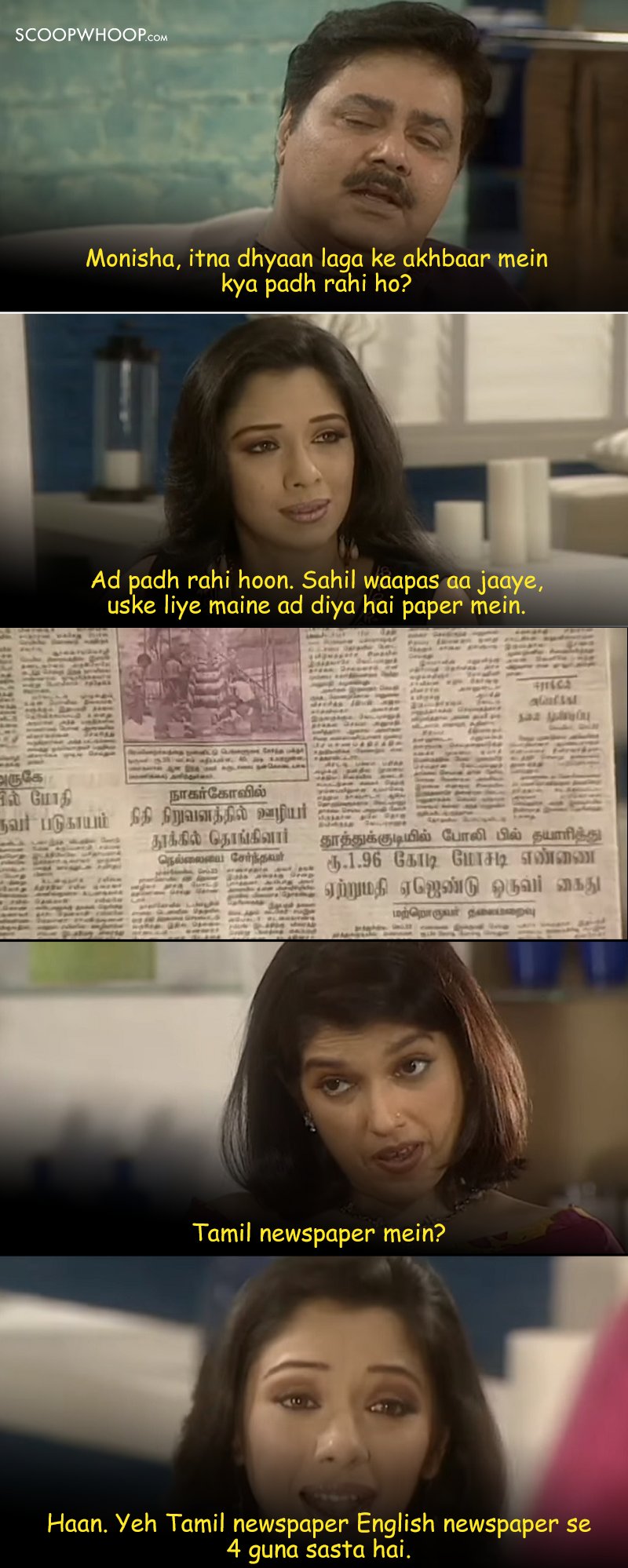 15. 'Kabhi Saas Kabhi Naagin' is lit AF.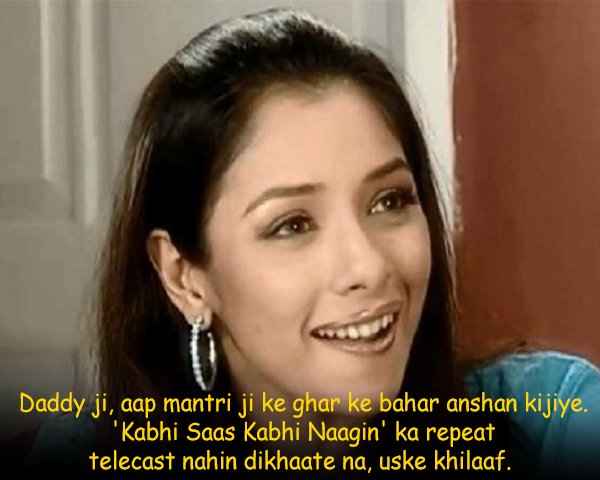 16. Bechaari batakh.

We wish Monisha bhabhi was our financial planner.
Design credit: Kumar Sonu