Dekho, till #Virushka it was fine. I literally must have had watched that video of Anushka making an entrance to the backdrop of the song 'Din Shagna Da', a hundred times. But, after Neha Dhupia and Angad Bedi, Sonam Kapoor and Anand Ahuja, ab ye #Deepveer and #Nickyanka, my entire life's quota of wedding pics is officially full. 
2018 is ending strong with all these celeb weddings. Achha hai. Everyone around me is getting married. Wo bhi achha hai. But, oh sweet lord of din shagna da, my social media feed looks like one Yash Raj movie album, and ye bilkul bhi achha nahi hai.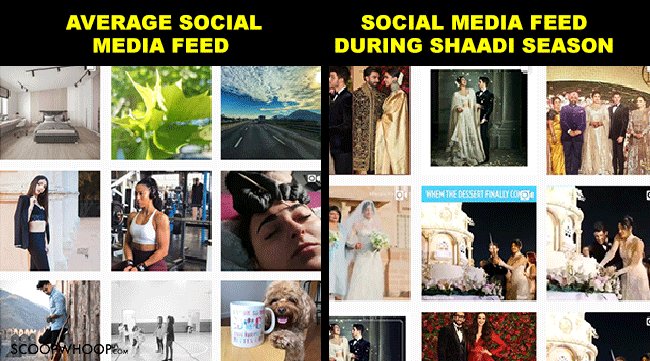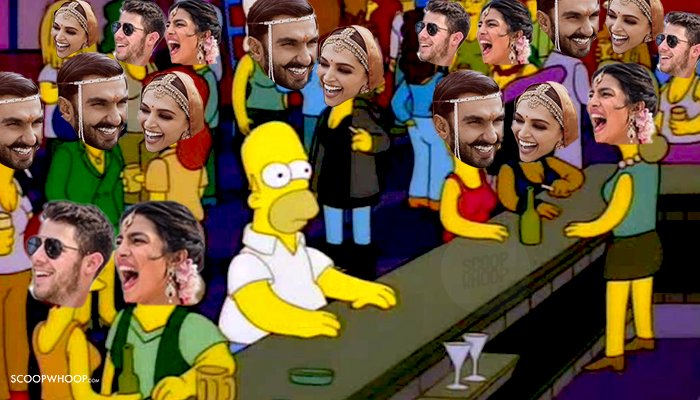 And add to it all the school/college friends or colleagues that are getting married. It's all London thumakda everywhere, and I just can't anymore.
Before my day even starts my feed is bombarded with all these wedding pics. And that too not just of one event. It all starts with a not-so-innocent Bachelor/Bachelorette party spam, uske baad toh pare hoja soniye because railgaddi of 10 more events is about to crumble your feed.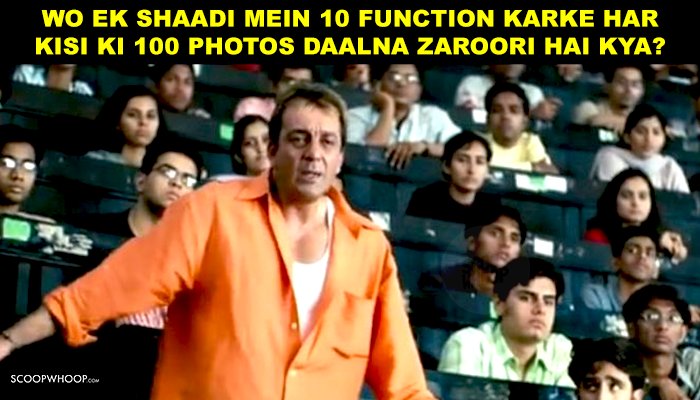 Dekho ji, I use social media to tag my friends in memes, fir do-chaar glue gun DIYs dekh ke I close the app. But now it's just one wedding pic after another. 
Like no hate for all these gorgeous people getting married. A lifetime of happiness to you, guys. Phoolo-phalo yaar, bas mera purana feed mujhe lauta do.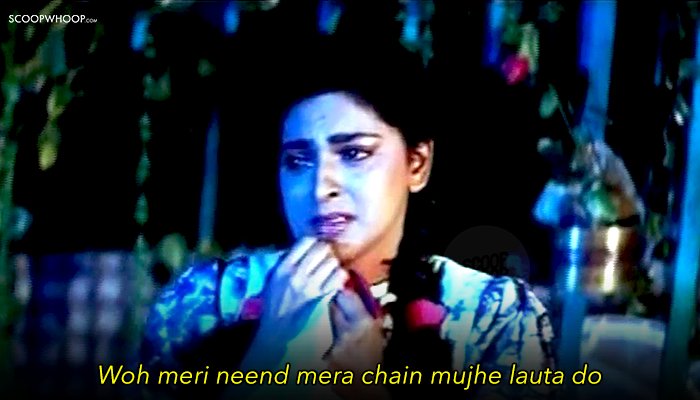 And what's up with #DeepVeer? Shaadi hai bhayya, actual Ramleela nahi. Everyday they post pictures of something new. Now you might say, itni dikkat hai toh, why don't you just unfollow them? But lol as if! I'll crib about it, but concrete action lene ki aadat hoti toh aaj life mein kaha se kaha hoti main.
Also it's not like my drama craving-ass doesn't lowkey enjoy this, but still.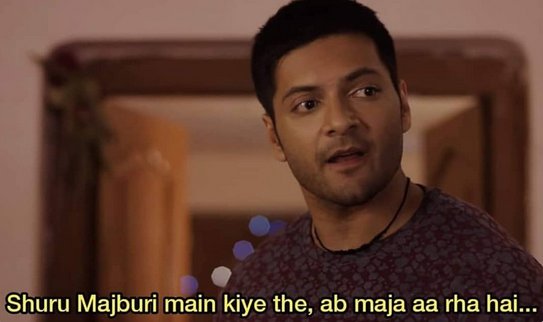 Also, I think a bigger question than Katappa ne Bahubali ko kyun mara is why does shaadi season have to collide with exam days? Us poor exiled folks have no option but to scroll past these wedding shenanigans, while our cousins and other friends dance on dil chori sadda ho gaya.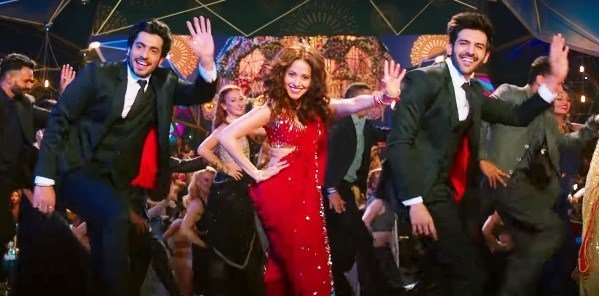 This scene is another level sad for people who are single and very ready to mingle, ji. Matlab, in the cold month of December we already have no one to cuddle, and all these weddings just get too much for us single folks.
Tera hua ab mera kya hoga, saathiya?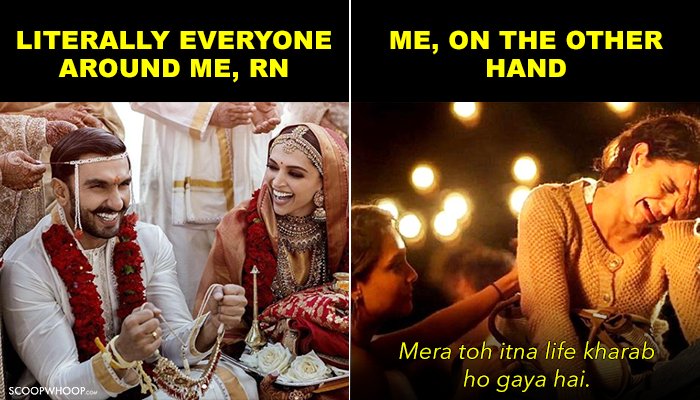 My best friend is getting married and I don't even have a date for the next weekend, since past 100 weekends. 
I mean what would we give to have someone sing Banno ki saheli for us?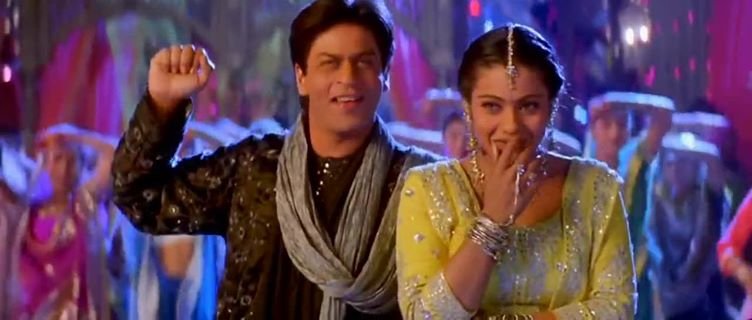 And, then there are people who are just trying to enjoy their lives. But as soon as the wedding season starts you have your rishta aunties plotting your wedding at any given chance.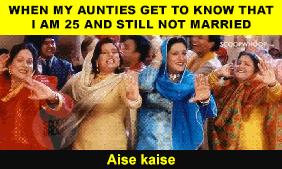 Anyhoo, that's all in today's rant sesh. Achha chalti hoon.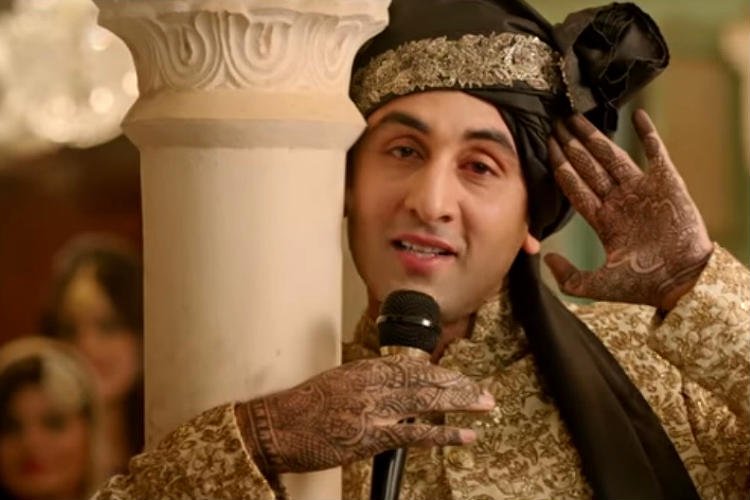 Design credits – Nupur Agrawal.