Our Modi Ji makes headlines wherever he goes. His recent visit to Davos, Switzerland for the World Economic Forum got the media's attention from all over the world. And why not, he was the first Indian PM in two decades to be there.
But that's not what's got Twitter India talking. It's this.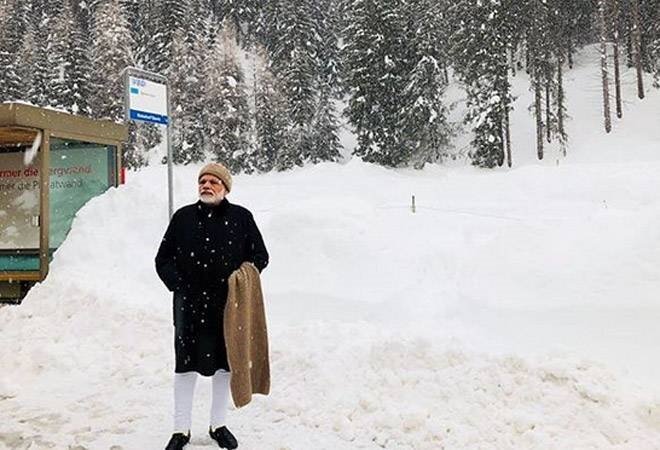 Modi Ji leading the pack. As always.
 Modi Ji taking whatever little space Jack could have had. 
Modi Ji participating in the Best Snow Competition. To us, he's the clear winner.
Modi Ji third-wheeling at Virushka's honeymoon.
Modi Ji painting the town Saffron.
#ForeverAlone Modi Ji
Modi Ji's special appearance in the movie that got Leonardo the Oscar. (not)
Modi Ji's plans for keeping us out of recession. Also, We heart pakodas.
Modi Ji always makes time for fun. 
Modi Ji telling the Knight King the importance of waking up early and doing yoga.
Modi Ji planning world dominance with Aadhar for everyone.
Our unreliable sources from Twitter also told us The Indian GDP grew by 1250% right after Modi visited Davos. #ModiJiRoxx