It took India 14 attempts and 64 years to find a Prime Minister who ends his speech with Star Wars music. 
Narendra Modi's decisions might not be welcomed by everyone but one thing we need to give the man credit for is that he's really changed the way our country looks at a PM.
Along with his governance, he also gave us major meme fodder this year. 
Here are some of our favourite Modi memes from 2017 that will definitely leave you in splits. 
Following the norm is too mainstream.
Lotus ends with US, so…
Don't you just love when this happens?
Bhai nahin hai bhai ka?
Wonder who will capture the iron throne!
Sarojini mein 150 ki mil jaati.
Don't spoil it for the group. 
Controversial.
Nostalgia hitting me hard.
America waale uncle gift laaye hain.
Wait for the plot twist.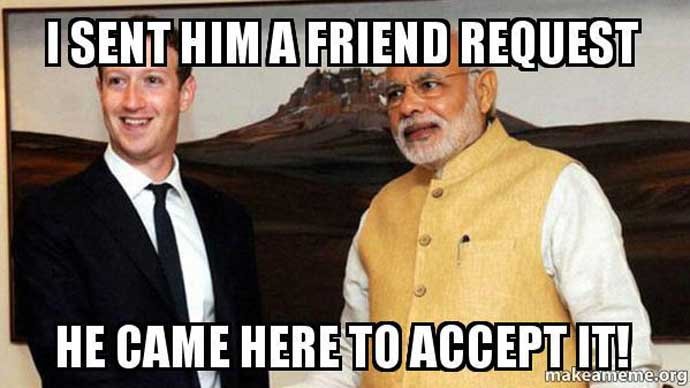 Cries in seclusion.
I want my free return. 
Sorry, I think it's my soul.
It was all fun and games.
Aao Milo Shilo Shalo.
Things you do for friendship.
Love me love me say. 
#SquadGoals
Desi babu English mem.
Ye mere paise hain.
Making Goa plans for last 84 years.
When your PM is still a child at heart. 
MODIfied, yet?