With great power, comes great responsibility. And with great internet access, comes a great deal of trolling. As these Indian celebs found out the hard way. 
Check 'em out.
1. Chetan Bhagat
We couldn't have started off this list without Chetan Bhagat. 
The man is the epitome of multi-tasking. He can write books (citation needed), judge reality shows and act.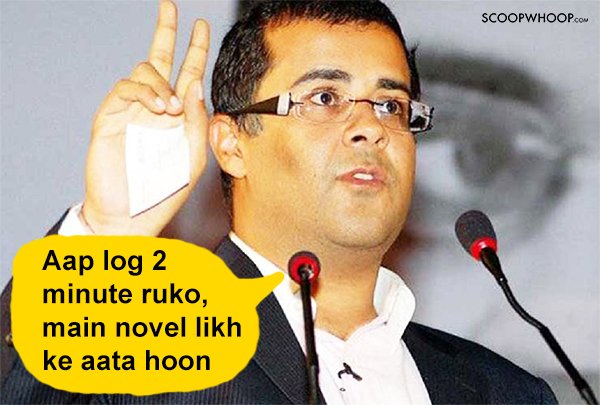 And amidst this hectic schedule of his, he finds time to tweet as well. And get trolled in return.
Seriously, no matter what the guy does, by some cruel twist of fate, he ends up getting flak for it.
Even if it's something as harmless as publicizing his new book.
Chalo book tak toh sahi tha. 
Poor guy can't even make a grammatical error. As he found out the hard way.
And what about his dreams and ambitions?
Like that one time when he'd talked about returning the Sahitya Academy award which he hadn't won and was awarded the Lifetime Troll Achievement award instead by the ITA (Indian Troll Academy).
I mean what is the world coming to when a burn gets more likes and re-tweets than the original tweet?
Forget commoners, even celebs don't spare him the luxury of some good-natured humour. 
Remember that one time when Twinkle Khanna had taken his case?
Ouch! It's okay Mr. Bhagat. 
2. Uday Chopra
The man whose Aadhar card is a Dhoom DVD is pretty regular with his Twitter updates.
Fortunately for us, and unfortunately for him, so are his trolls.
Doesn't matter how philosophical the issue is.
Doesn't matter whether he wants to take a trip down the memory lane. He will be trolled.
He did try to tackle his trolls once with this cheeky tweet.
But as expected, got trolled back in return.
3. Sonam Kapoor
More than her films, it's her fashion sense that keeps Sonam Kapoor in news.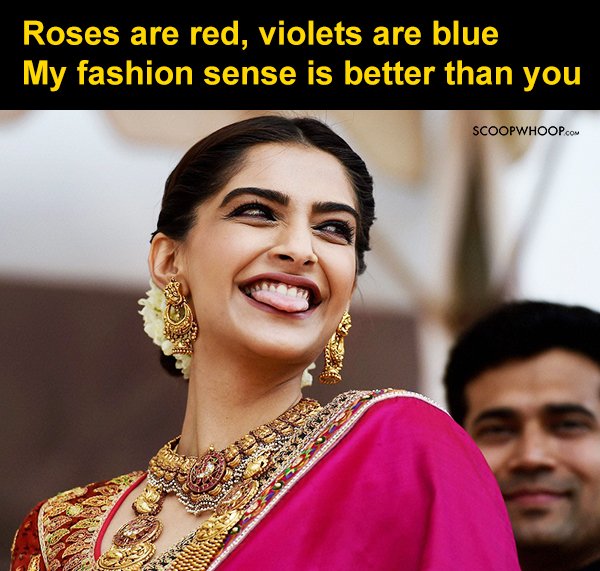 Oh and one more thing. Her tweets.
Which always keep her in the good books of her beloved trolls.
Remember when she'd given some gyaan on nepotism and was given this reality check in return by the troll army?
Or when she thought that the meat ban was misogynistic? 
She was finally rescued by none other than fellow troll victim, Chetan Bhagat.
Kyunki iska dard woh jaante hain.
But then even he got trolled in return. 
Tough luck, man.
4. Arvind Kejriwal
Here's an aam-aadmi who's very 'khaas'. Delhi CM Arvind Kejriwal.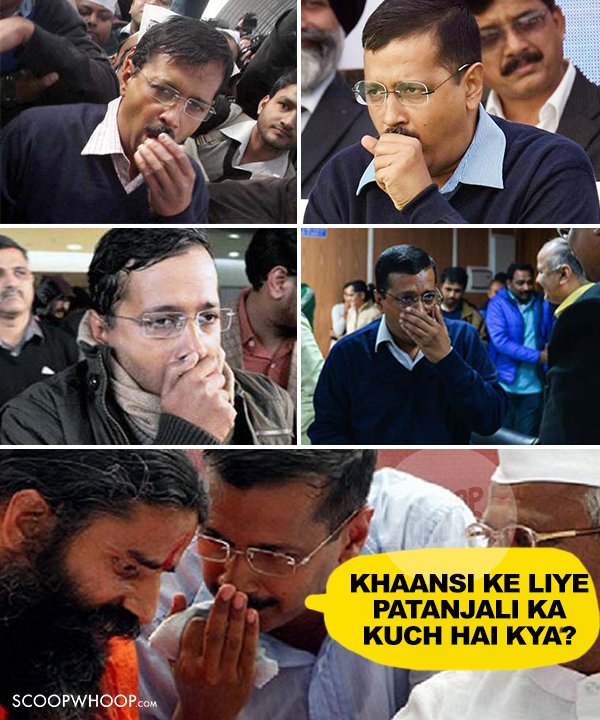 Just like our dear Mr. Bhagat, Mr. Kejriwal too happens to be a man of many interests.
Reviewing films being one of them.
However, even something as harmless as reviewing a film couldn't keep the trolls at bay.
Poor guy even got trolled while trying to attack the opposition.
He wasn't even spared a typo error. #JuntaMaafNahinKaregi 
You have our sympathies, Mr. Kejriwal. 
5. Rahul Gandhi
Wait, you really thought the list of the most trolled Indian celebs wouldn't have Rahul Gandhi in it?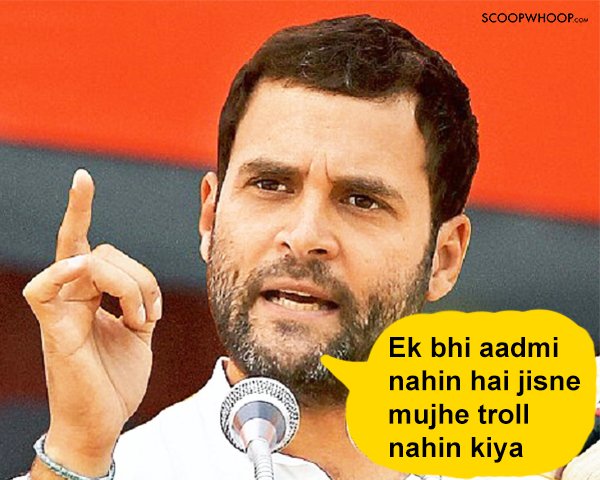 Such is Rahul Gandhi's record, that even as I was writing this article, he was getting trolled.
This time, for using bots to increase his popularity on Twitter. 
Of course he was just maintaining his legacy.
Others get trolled for tweeting something. Rahul Gandhi gets trolled even when he does not write a single word on Twitter.
Like remember when the news had come of him going to the United States to give a speech on Artificial Intelligence? 
Remember this one time when he'd tried trolling NDA's pro-poor policies but had ended up getting trolled instead? 
Or this one time when he'd shown his torn pocket to the aam-junta and proclaimed how 'Modi ji ka kurta kabhi fata hua nahin hota.'
Allow this image to refresh your memories.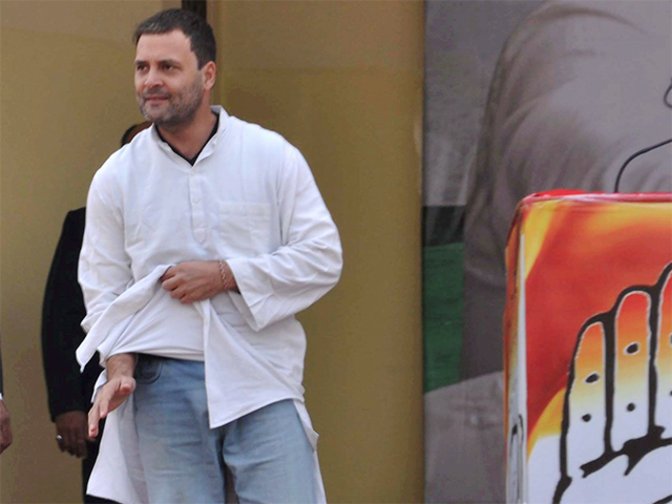 The Internet would be a very boring place without these incredible people, right?