The very first day back to school can be tough – long days, homework and the bitter goodbye to vacations. School students from across the world can relate to this feeling, and this girl's back-to-school photos has perfectly captured all our feelings. 
Lucie, from East Renfrewshire went to school looking neat and immaculate, and came back looking just the opposite.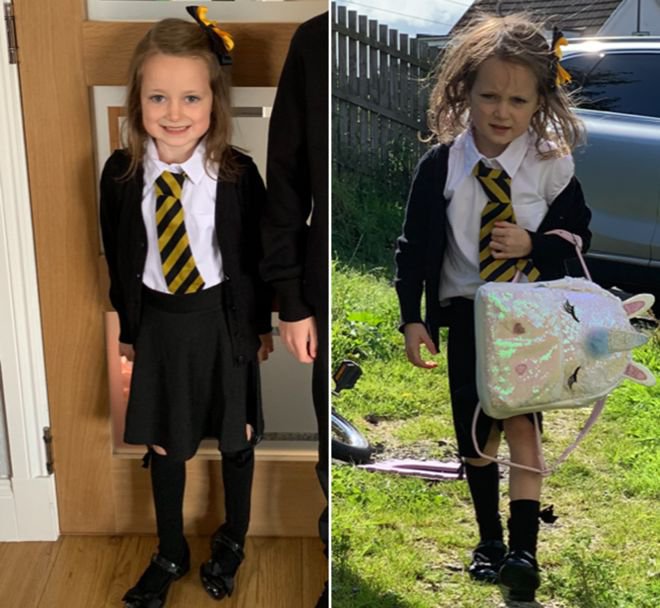 Her mother, Jill posted the funny images on Facebook. The photos were liked more than 10,000 times after Jill agreed to let a local newspaper put them on their page. When Jill saw the 'state' of her daughter when she came back from school, she asked what Lucie had been up to. Her response? "Nothing much." Jill added, 
The wonders of primary two. The teachers are really good, they do a lot of active learning and things with them – so I take it it was down to that. She'd obviously had a really fun day. 
Looks like Lucie is living her best life. Her photos were also Barrhead News' "favourite" set of back-to-school pictures.