Nobody's perfect. Least of all our Bollywood movies. All you need is a ' parkhi nazar ' and boom, there are mistakes everywhere in our desi movies.  But lets give those guys a break, people. After all, to err is Bollywood, to forgive is audience .
Nevertheless, we've compiled a list of some silly Bollywood movie mistakes. Check them out. We guarantee, you'll watch the original videos again once you go through this list.
Ready? Let's roll.
1. In 1892, an over didn't have 6 balls. But in Lagaan they did.
The movie is set in 1892 and each team gets 6 balls per over. However, in those days, England allowed only 5 balls per over. Howzzat?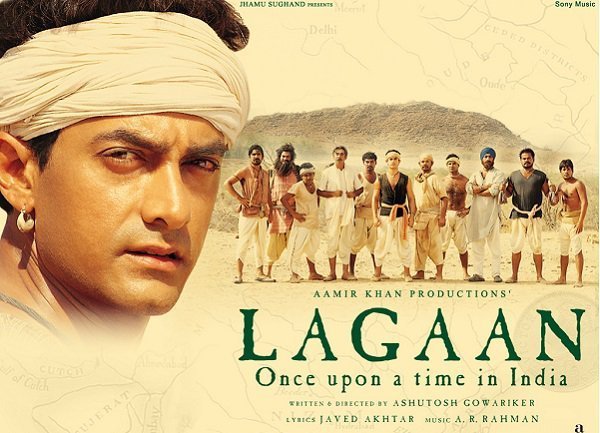 2. In Krrish, Preity Zinta is pregnant for 2 years?
Rohit has been in Singapore for the past 2 years. His wife who has been in India all this while gets pregnant. How did that happen?  Maybe the picture tells you how.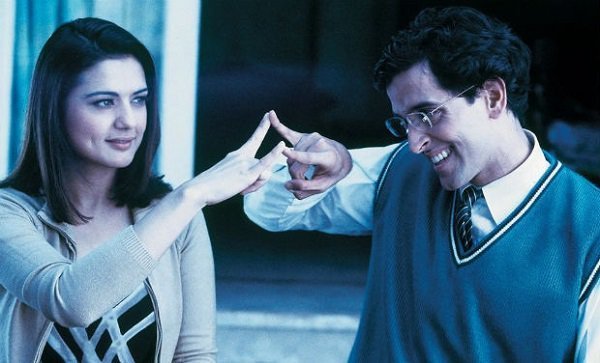 3. In Bhaag Milkha Bhaag, they are singing ' Nanha Munna Rahi Hoon' before it was released.
Though the movie is set in the 1950's, Farhan Akhtar sings the song nanha munna rahi hoon in the film. The song is from the movie 'Son of India' which was released in 1962.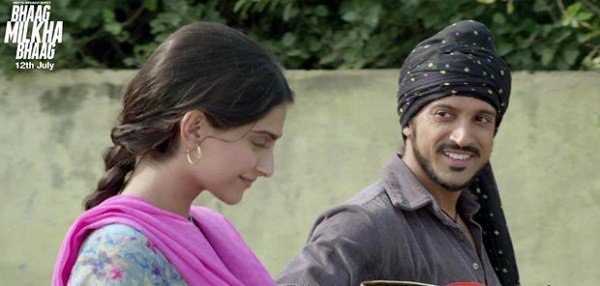 4. There is no Pakistani Embassy in Bruges. PK hai kya?
Sarfaraz tells Jaggu that he works in the Pakistani embassy in Bruges. But there's no Pakistani embassy in Bruges. It's in Brussels.
Maybe that's why Tapasvi Maharaj had asked Jaggu not to trust him.
5. Also, Sanjay Dutt comes to Delhi via train number 12290. That's the Duronto Express that runs between Mumbai and Nagpur. Moreover, Kalyan is clearly written on the train.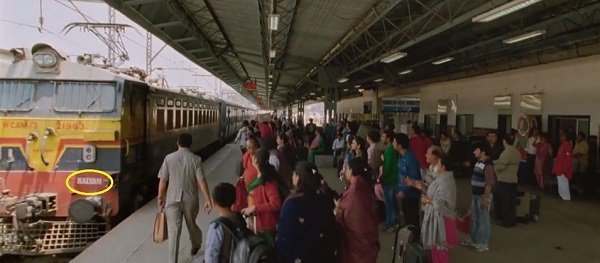 6. In Ra.One, when SRK dies, he has a Christian burial…
Okay, so Shahrukh Khan plays a South Indian Hindu in the film. And yet, he's given a Christian funeral.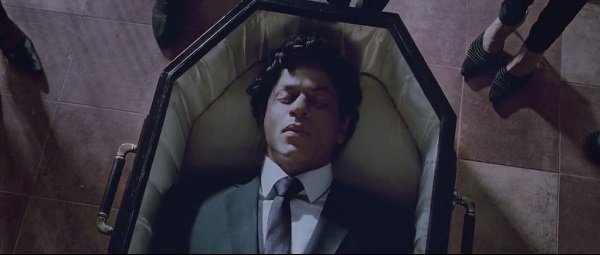 … and in the next scene, his wife does this!
That's right. She immerses his ashes into the river. Dafuq?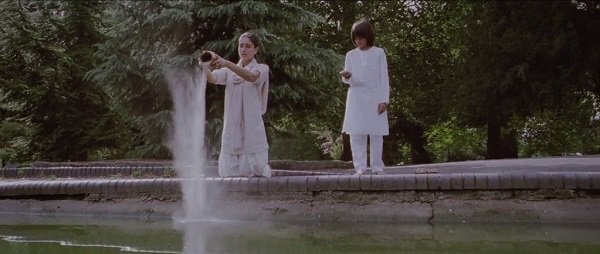 7. In Chennai Express, SRK's Dadaji died more than once?
In the movie, Rahul's (SRK) grandfather dies. He's then shown taking his ' dadaji's asthiyaan'.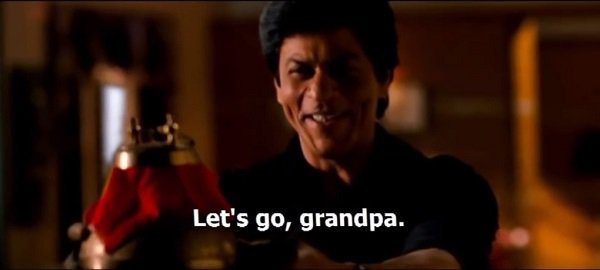 But then later, his grandmother hands him his dadaji ki asthiyaan . Again.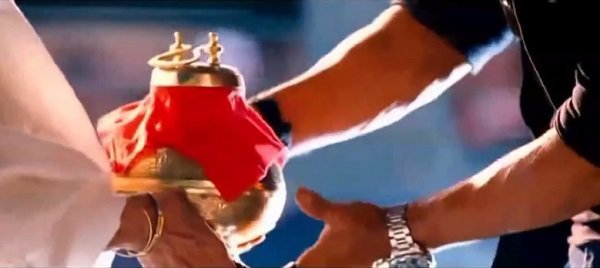 8. In Gunda, Mithun dodges bullets behind a bicycle.
Koi shak?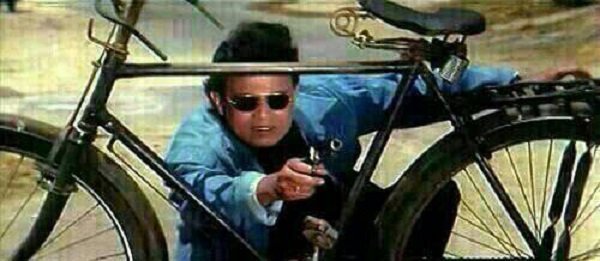 9. In Pyaar Ka Punchnama, did the bike magically evolve into a Jeep?
In the opening scene, the 3 friends arrive at the dhaba on a motorcycle.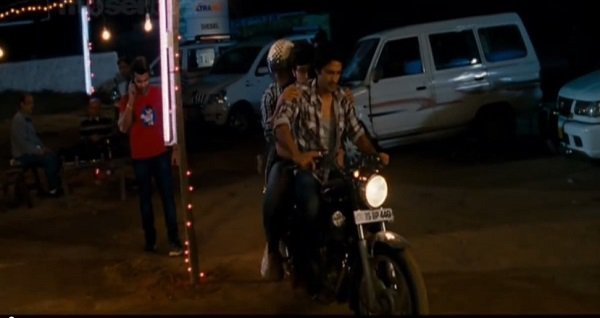 And leave in a jeep.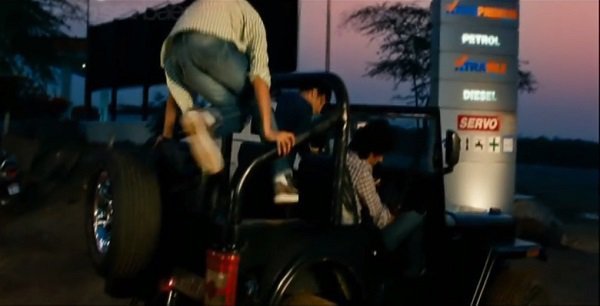 10. In Zindagi Na Milegi Dobara, did Katrina change clothes while riding a bike?
When Katrina borrows her friend's bike to meet Hrithik, she's wearing a pink top.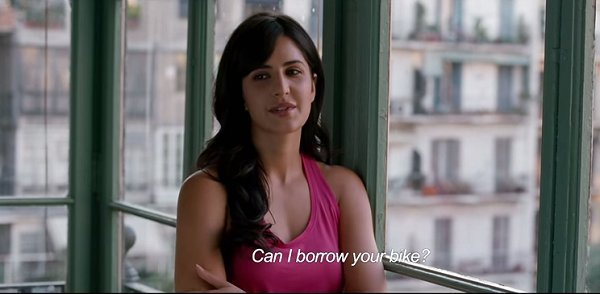 But in the next scene when she meets him, she's wearing a maroon coloured top.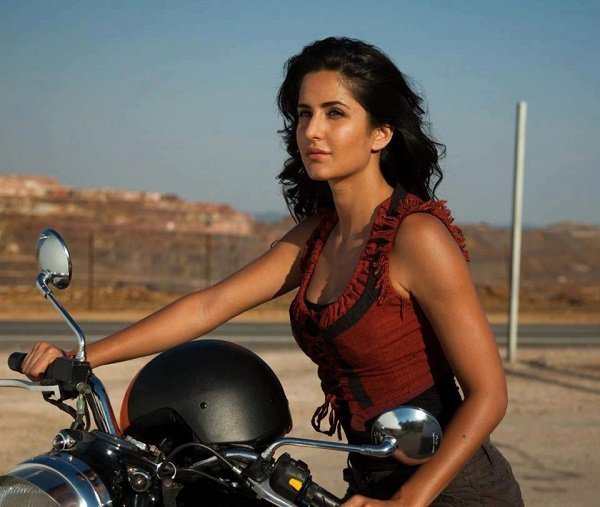 11. In Yeh Jawani Hai Deewani, this creepy book wouldn't leave Deepika
Bunny takes the luggage and book from Naina.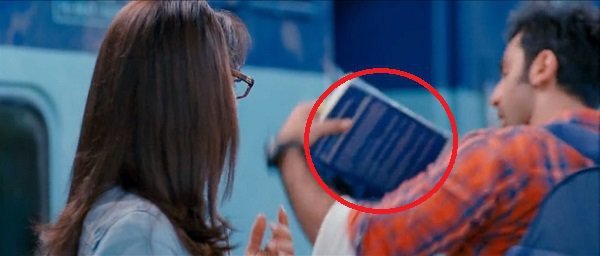 Behold, the book is still with Naina the next moment.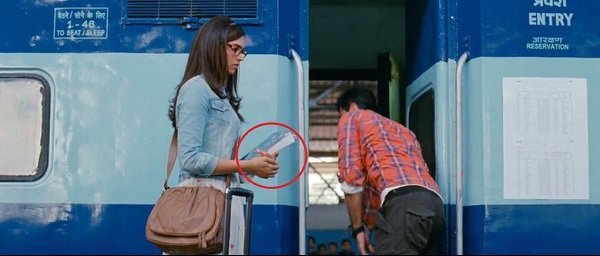 12. In 3 Idiots – Suhas's Entry
In the final scene, Suhas is already inside the wedding venue.

Yet, he enters the wedding venue from the main gate.

13. Kai Po Che- Headlines Today was launched in 2003. Riots happened in 2002.
In the movie, people are watching news about the Gujarat riots on Headlines Today. The riots happened in 2002. Headlines Today was launched on April 7, 2003.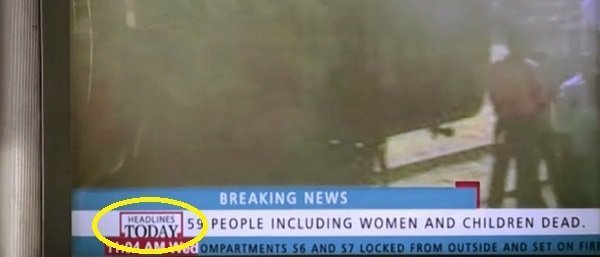 14. In Heyy Babyy, the baby's clothes kept changing colour
A bigger flaw than the movie itself was the colour of the baby's clothes in the background. First it's blue.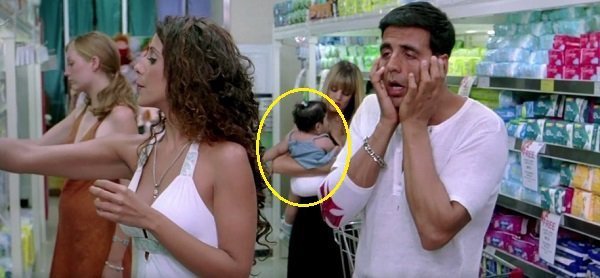 Then it's white.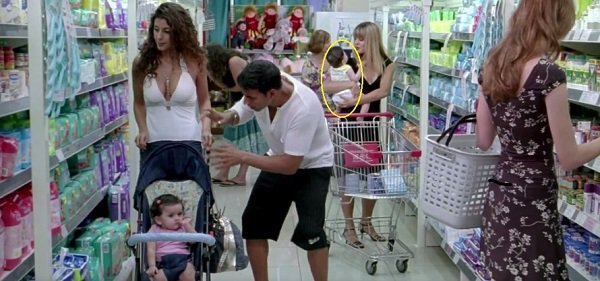 And then it's back to blue again. God! Make up your mind, Sajid!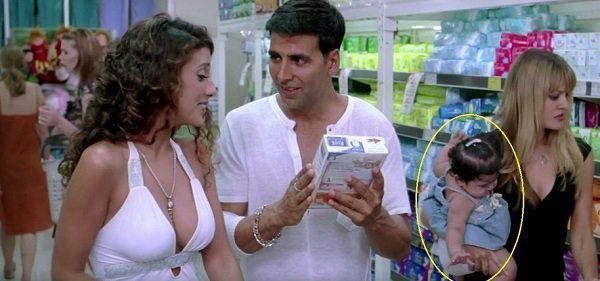 15. Badlapur- Were the musicians aliens?
In the film, when Raghu goes to meet Harman, there are some musicians playing on his right.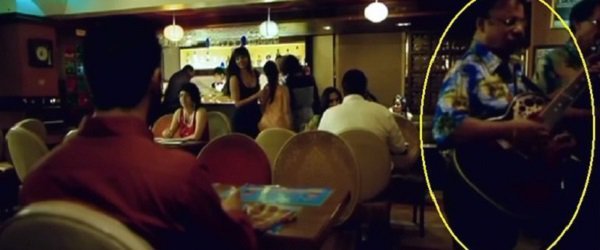 However, when the Inspector watches the CCTV footage of that night, the musicians have mysteriously disappeared from the footage.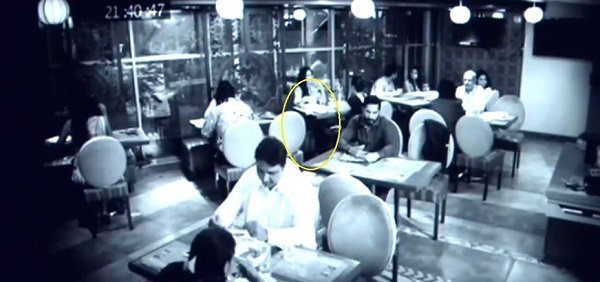 16. Badlapur – Stains disappear magically
When Raghu throws a wine bottle at Harman's place, there are wine stains all over the wall and the painting.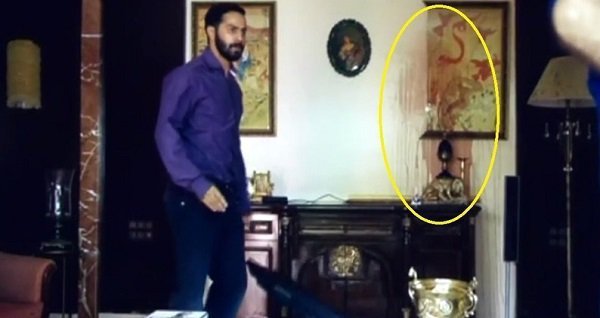 However, a second later, there are no stains.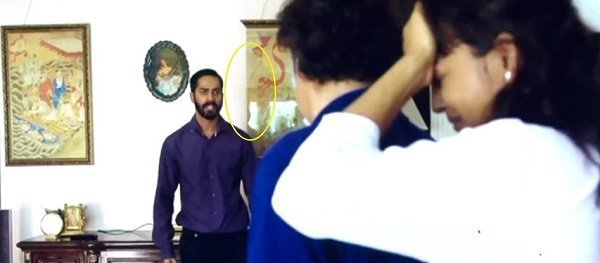 17. In OMG! ABP news changes logo on mic
Although Star News had officially changed it's name to ABP news…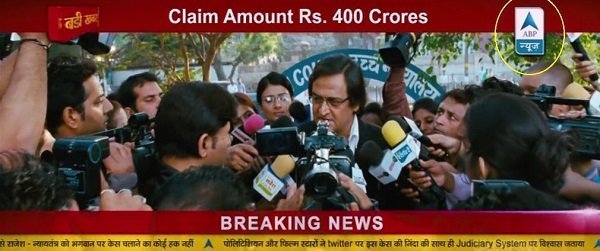 Yet, they still used the old Star News logo on their mic.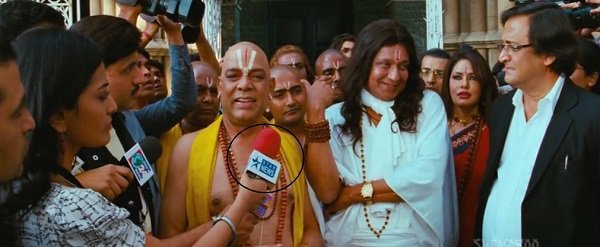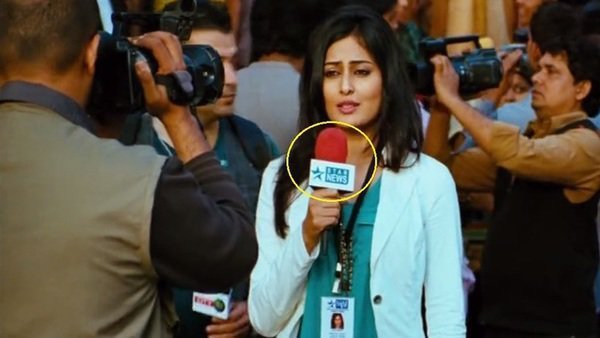 18. Queen- The phone changes position
When Kangana is standing, the mobile is in the middle of the bed.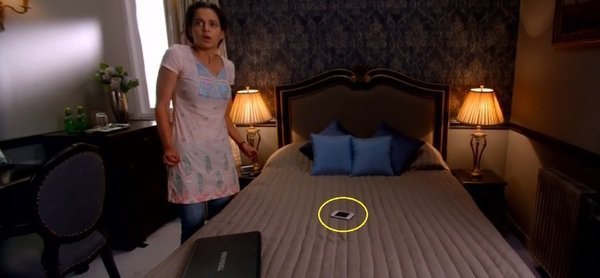 But as soon as she jumps back, the mobile phone changes position automatically.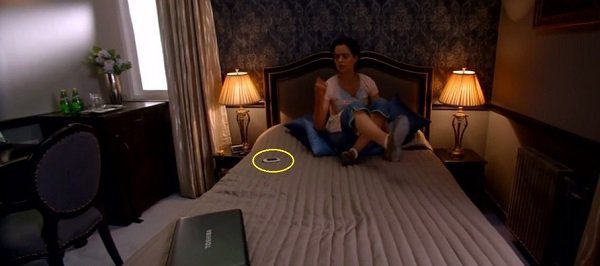 19. Baby- The car changes
When Akshay Kumar is chasing Wasim Khan in Nepal, he starts off in a different Land Cruiser…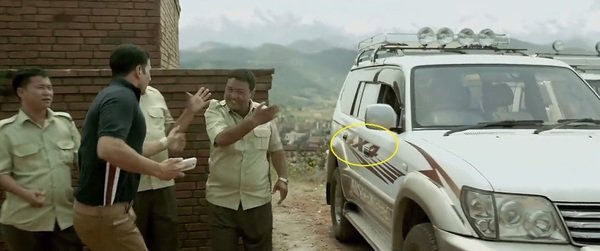 But gets off from another one.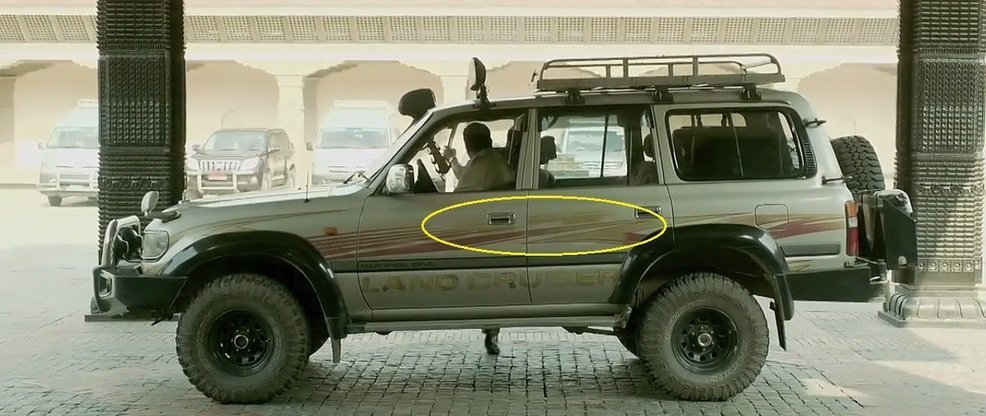 20. Dum Laga ke Haisha – The vehicle just grew old
In the movie, Prem's family starts off in a blue coloured Maruti Omni van to meet Sandhya.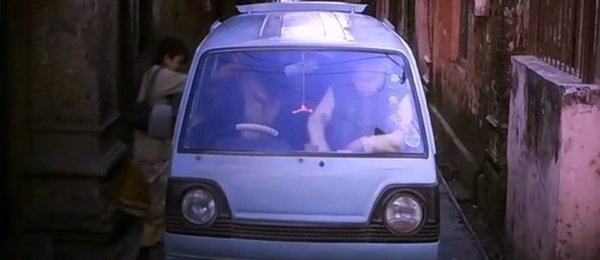 But midway, the van changes to… well, this.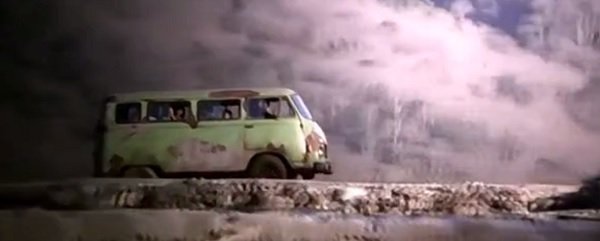 21. In Aashiqui 2, these 3 guys are just everywhere at the same time!
When Rahul is off-stage talking to a guy, you can see 3 guys in the background.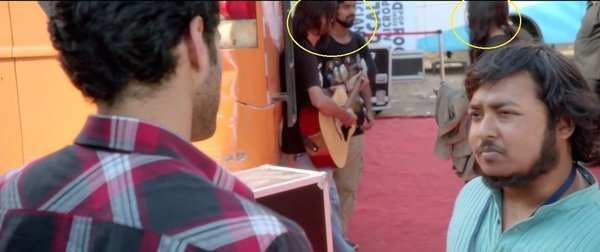 Those 3 guys are also the ones playing on stage while Arohi is singing. Simultaneously. Dafuq?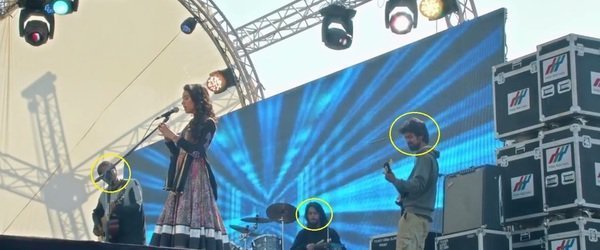 But no matter how flawed they are, we'll always love our desi movies. Because we heart Bollywood!