It looks like a great time to spend the savings from 2018 because someone is selling natural coconut shell cups on Amazon India for just ₹1,289. Just.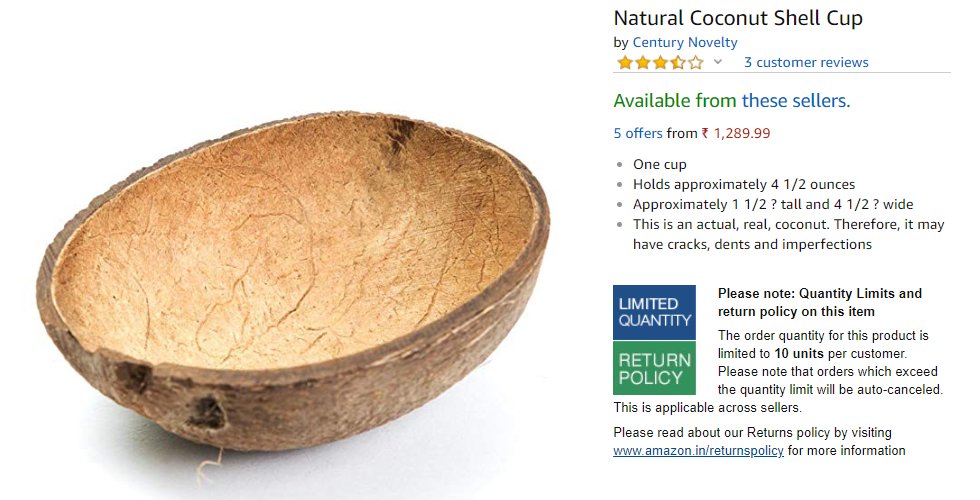 This cup is taken from an 'actual, real coconut' and the product description says it 'may have cracks, dents and imperfections'.
It can hold approximately 4 1/2 ounces of whatever the hell you want it to hold and the description further mentions that the cup is around '1.5 tall and 4.5 wide'.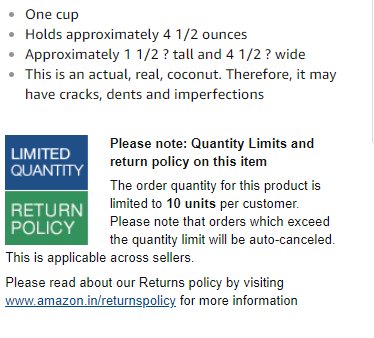 They haven't mentioned the unit of measurement for 1.5 and 4.5, so I guess you will have to buy the product to know what it means.
Until a few days back, the price was a little higher. It was ₹3000. 
But good folks just want things to be easy for the customers. So, they were giving a whooping 55% off on the product. 
One can only try, you know?
Surprisingly, the reviews (all 3 of them) are not very great. 



Totes 'shelling' out money for this.