While some may like keeping their love lives private, others go all out, and don't mind telling the world of their love! Much like Kusum, whose viral love note on a ₹10 money bill proclaiming her love for Vishal has twitizens chuckling.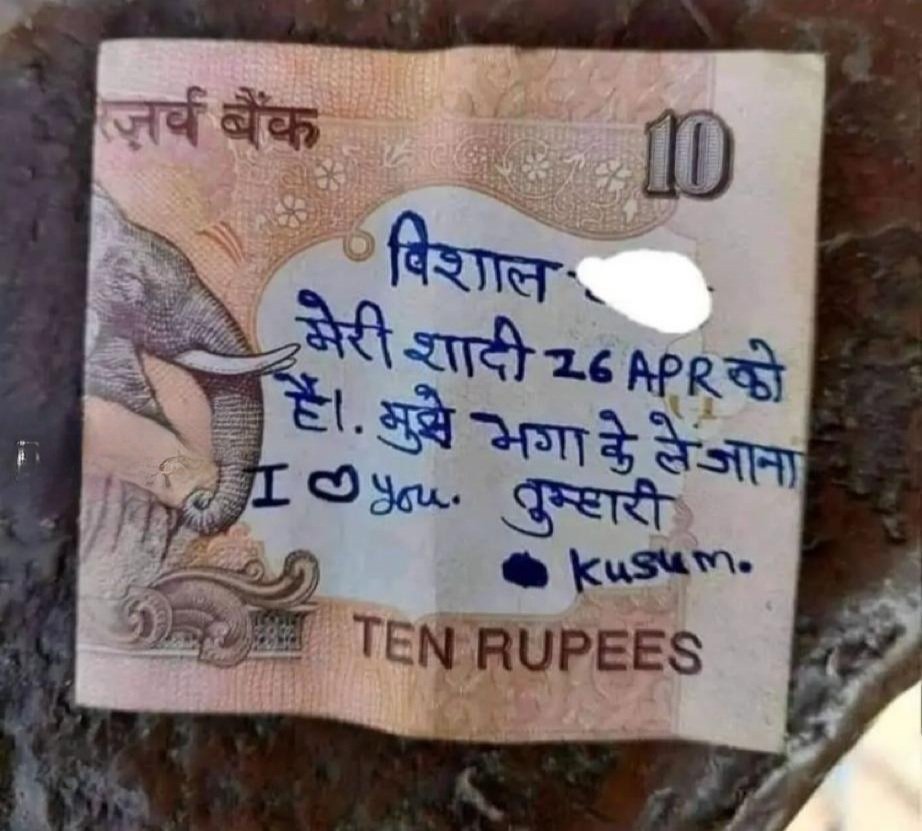 Twitter user vipul2777 (also under the account name Crime Master Gogo), posted a photo of a ₹10 money bill with a note by Kusum asking Vishal, most likely her past lover, to rescue her from her wedding! And the internet just could not hold back on epic comments about Vishal being the new 'bewafa Sonam Gupta' and the bizarre nature of the note. 
Take a look at how people responded to the epic tweet here. 
Well, we hope Vishal and Kusum end up together.