Growing up desi is quite a ride. Our families are huge, there is no limit to how extended they can be. Add to that the heady concoction of the uncle-aunty neighbours, and peers who should be friends, but are generally competitors. New York-based artist Soni Satpathy-Singh has captured the truth about growing up in a South Asian family. The gossipping neighbours, the aunties telling girls that the ultimate aim is marriage to a wealthy man and an army of children, the superstitious relatives who fear doom with every step, and the one problem that haunts us all – mislabelled, misleading containers in the fridge. Yogurt in ice cream containers, pickle in yogurt containers, and daal-subzi in every other container is an annoyingly common occurrence.
35-year-old Soni Satpathy-Singh recipe developer and writer had been sketching on and off for a few years but never took it up as a serious job until now. Apart from showcasing her work, her newly launched website www.sketchydesi.com also has merchandise related to the illustrations.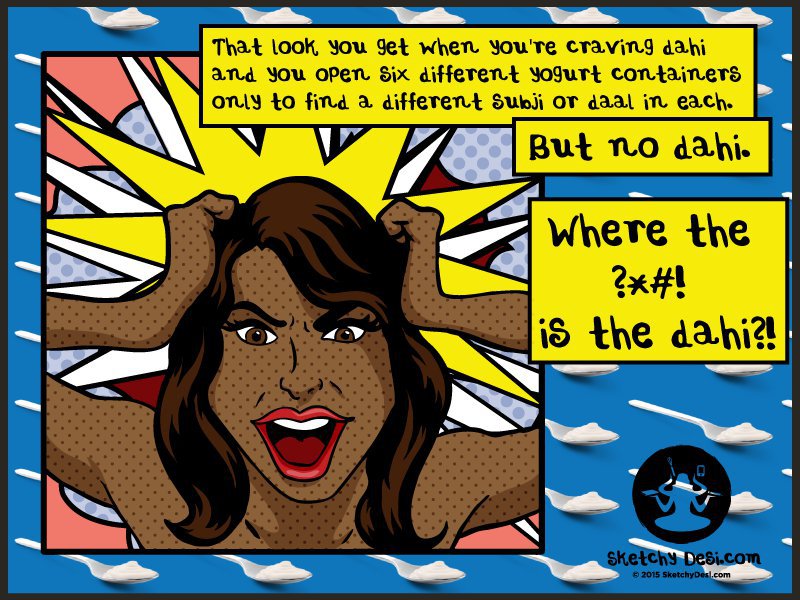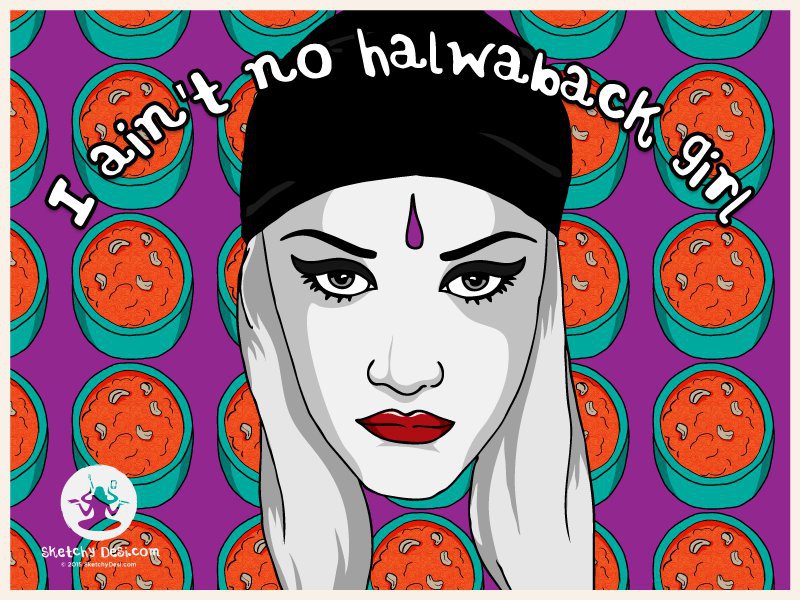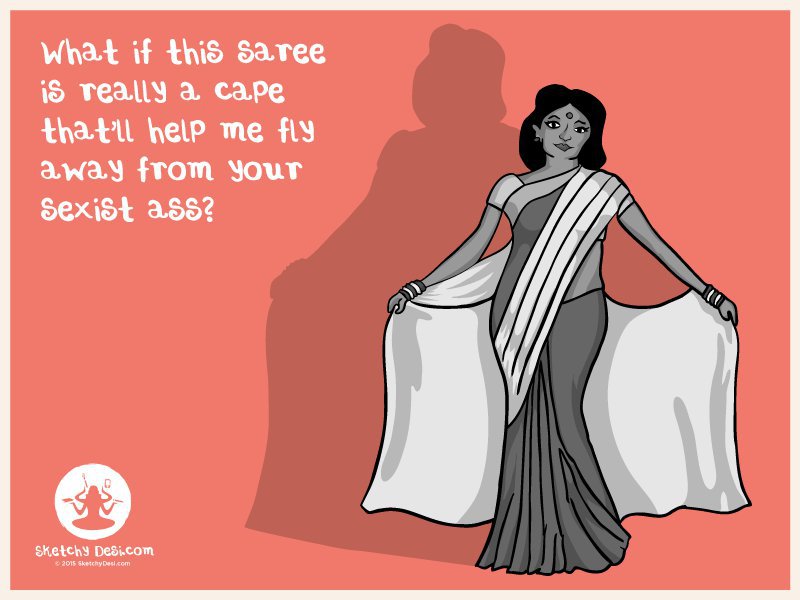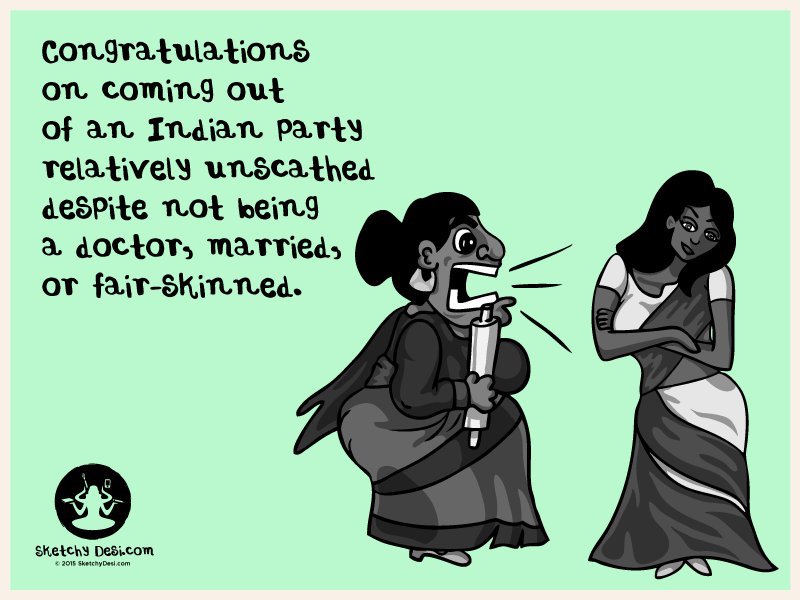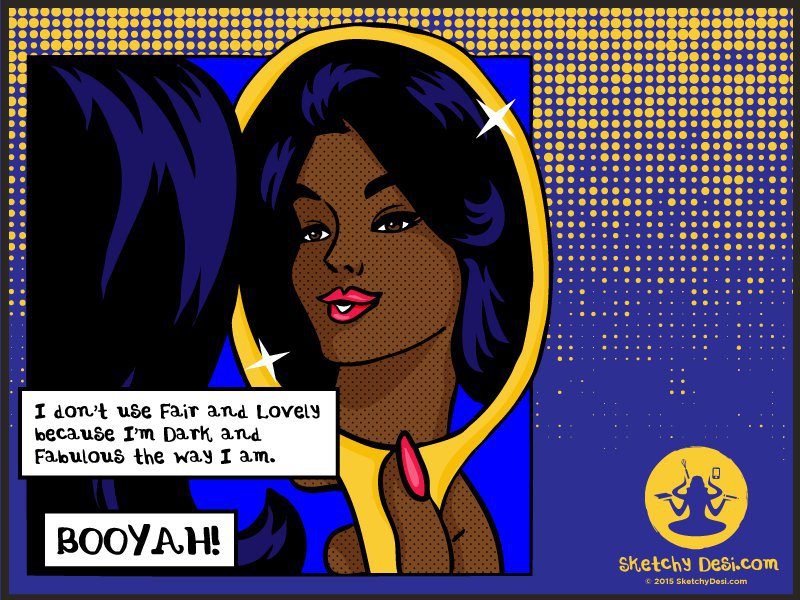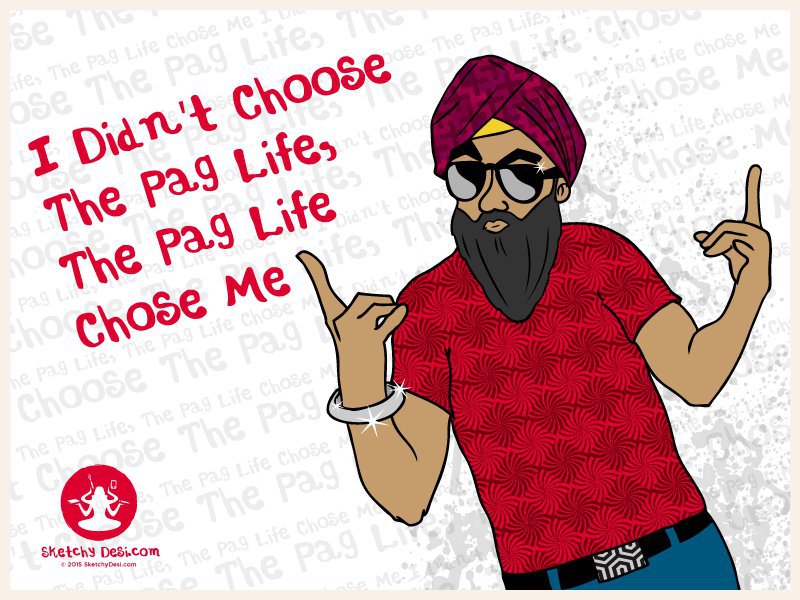 On her website , which is "a home for hyphenated identities", she writes, "This site is my quirky valentine to the second generation experience of navigating two cultures. My hyphenated identity has inspired everything from a collection of recipes, to greeting cards, apparel, comics, and mind-numbing drivel, "stuff" that you don't see all too often in popular culture."
The artist's husband Pauly Singh is also a part of the business. In his description, Satpathy-Singh says, "My hubby can play Jedi mind tricks with the Interwebs. Can yours? I've snagged him to help Sketchy Desi with its user experience / website usability in exchange for some, uhrm, favours. Marriage rocks."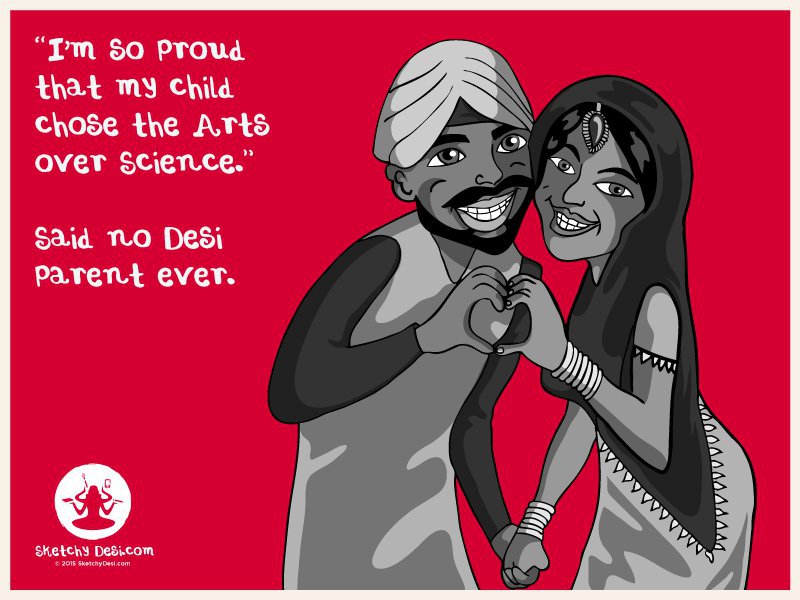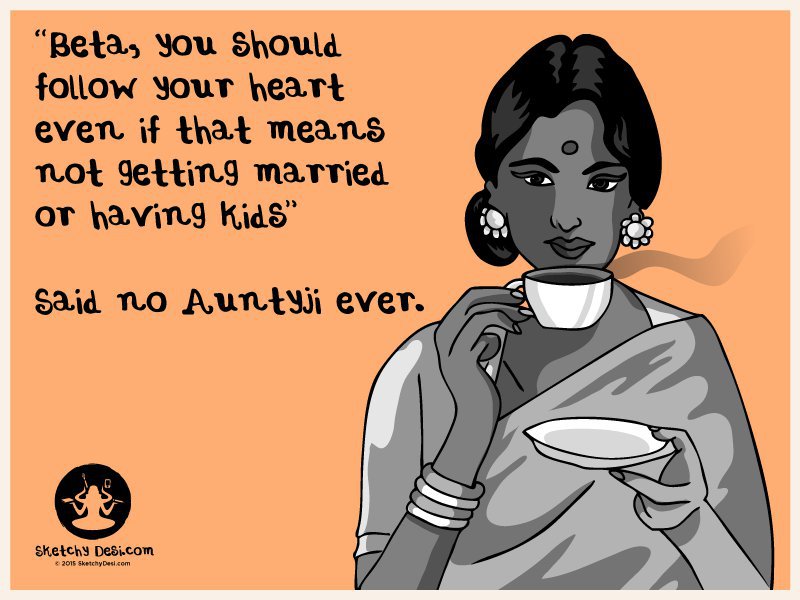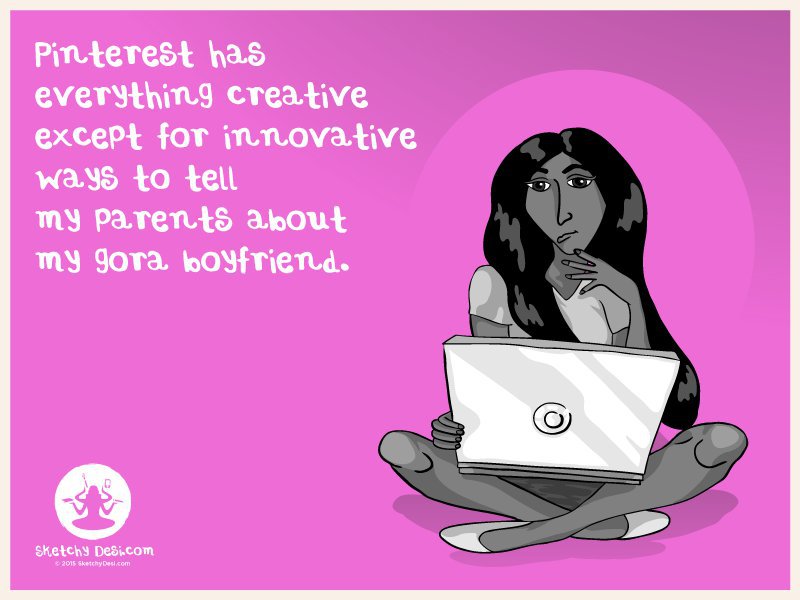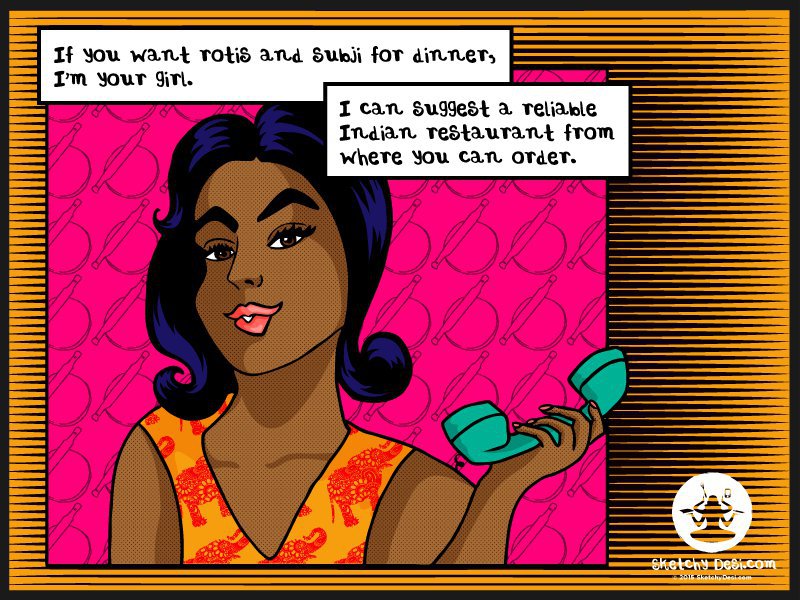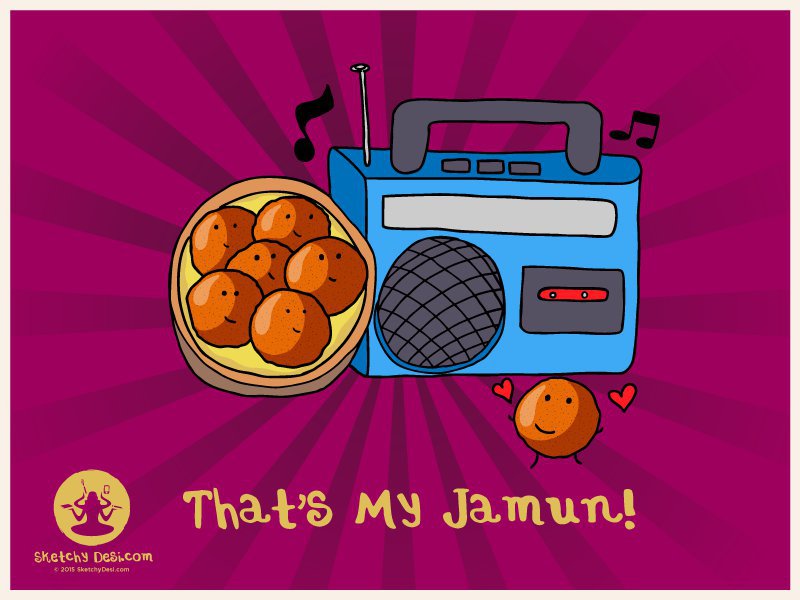 Check out more of her quirkily beautiful illustrations here and here .