Novak Djokovic might be called the 'Joker', but he's definitely a king. His natural charisma and endless swagger is stuff of legend, and it's lead to some pretty epic moments on the court, and off.
1. When he joked around with an Italian reporter after winning the Australian Open against Nadal.
2. When he imitated Maria Sharapova on court (and she apparently found it hilarious).
3. When he did the Gangnam Style dance with Ana Ivanovic.
4. When he held the umbrella for a ball boy and shared a beverage with him.
5. When he got hit in a rather sensitive area by Maria Sharapova.
He challenged Maria to knock something off his head with a tennis ball. Instead, he got a ball straight to the family jewels.
6. When he cheekily caught the ball in his pocket.
7. When he assumed ball girl duties with total commitment.
8. When he tried to sing '12 Days of Christmas' and totally died laughing.
9. When he stopped play to help a fan in the crowd who was feeling dizzy.
During a match in Paris, Novak noticed a spectator sweating profusely and looking dizzy. He quick;ly stopped play and handed the man a towel as he looked like he needed help.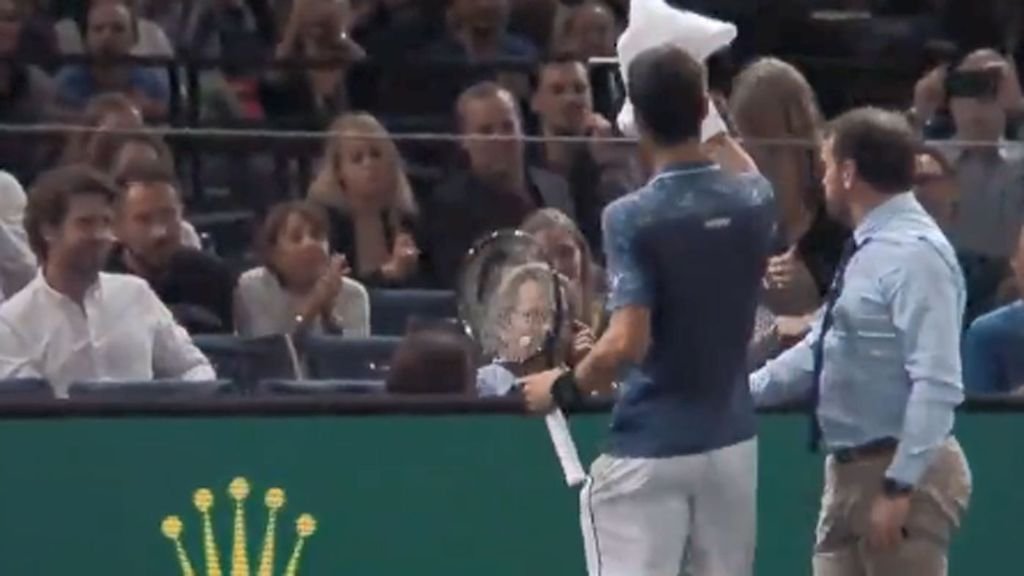 10. When he danced with a fan after winning a match.
What a 'baller'!