Everyone knows that the Republic Day celebrations, this year, are going to be a bigger deal than ever before. Expect even longer delays on your way to work, even more check posts on your way back from Hauz Khas village and a city that's extremely on edge.
Reason? Barack Obama, of course.
Yes, that's right. US President Barack Obama, has accepted PM Narendra Modi's invite to grace the parade as Guest of Honour. This will be the first time that an American President will be a part of the spectacular showcase in Delhi on January 26.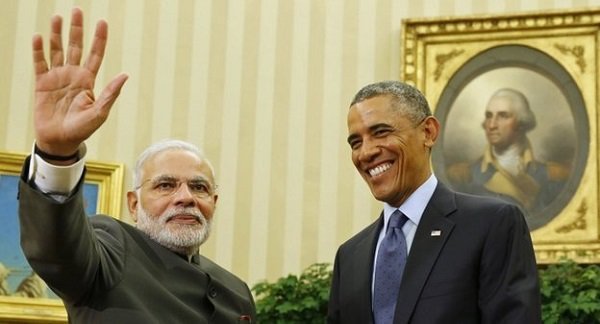 But while everyone was making to-do lists for Mr. President and ensuring that his time in the capital is well spent, we chanced upon some rare photographs! It seems that Obama was, previously, in Dilli for a secret vacation and he's more like us than we could have ever imagined.
Don't believe us? Take a look yourself!
1. How many of us 'mere mortals' have wanted to take an auto for a joy ride? Well, guess what? Obama did, because Obama can!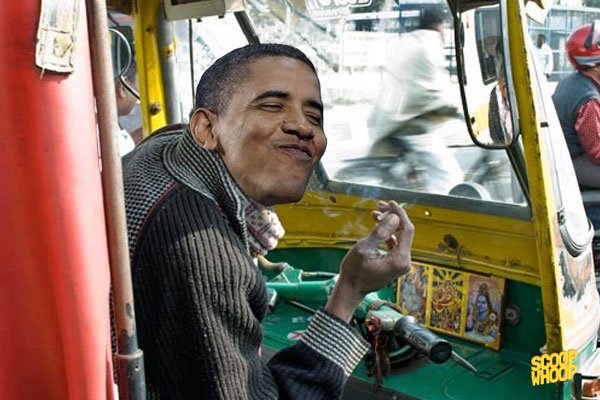 2. Next time the metro is overflowing with sweaty bodies, find comfort in the fact that the US President has been there, done that.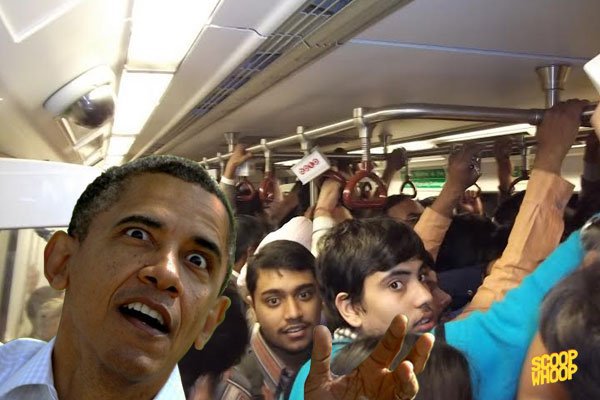 3. Being Obama isn't easy. What better way to de-stress than by signing up with the neighbourhood laughter club?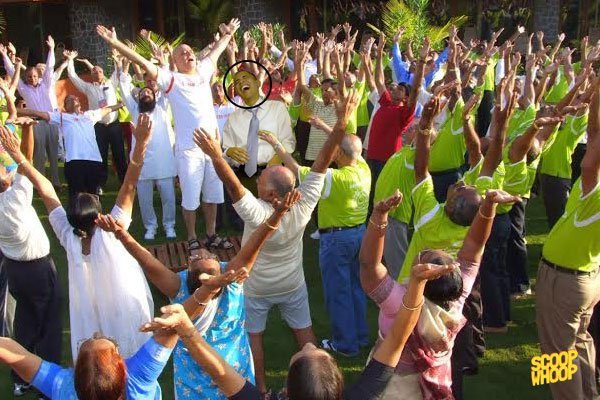 4. Dragged to Sarojini Nagar by Michelle. Obama is completely powerless in front of Biwi No. 1.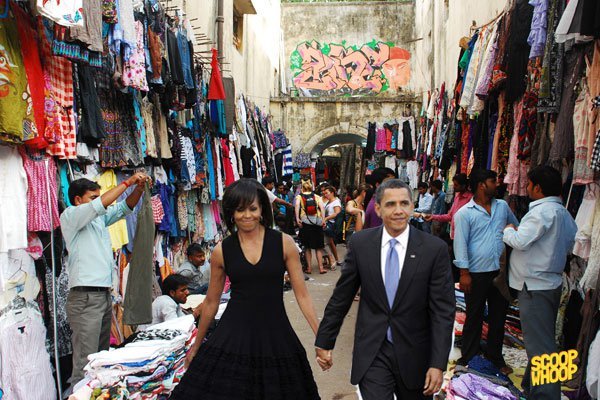 5. Here's Obama doing some adorable, touristy things on his visit to India Gate. Aww-bama.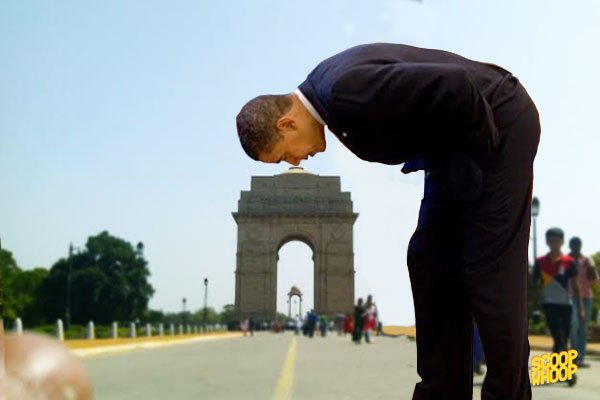 6. Breaking all the stereotypes about foreigners' low spice tolerance, Obama asks for extra teekha paani !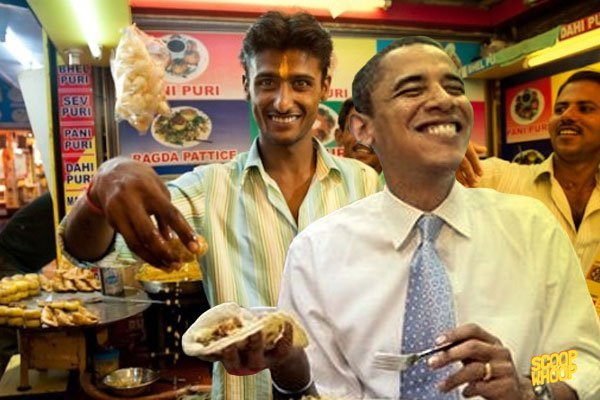 7. Literally giving us a hand with the Swachh Bharat Abhiyan .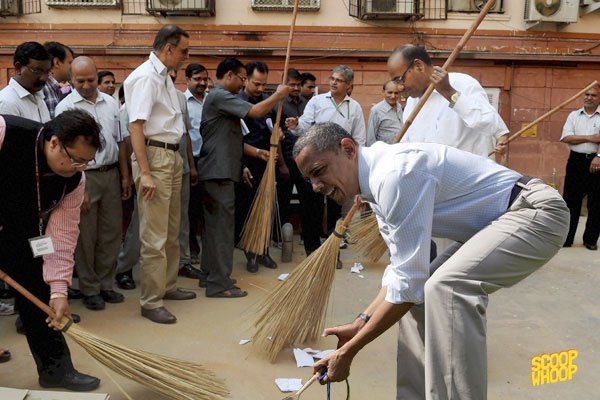 8. We bet you didn't know that the US Prez had these killer yogi moves that give Baba Ramdev a run for his money!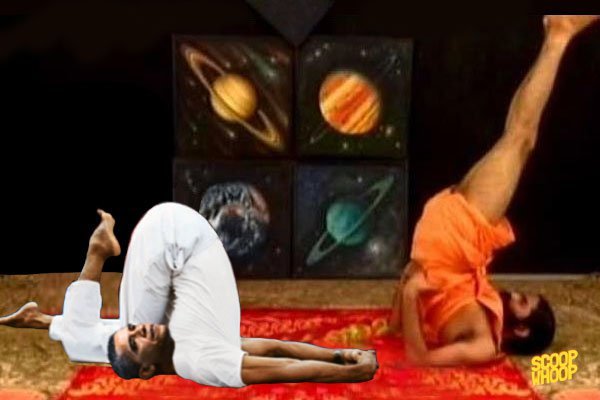 9. The secret to Obama's flawless grooming – naai ki dukaan !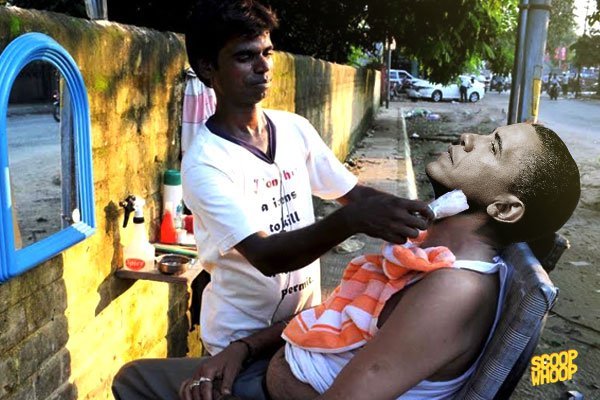 10. Added benefit of being Obama when gatecrashing a wedding: Not getting kicked out when he is caught. More biryani, Mr. President?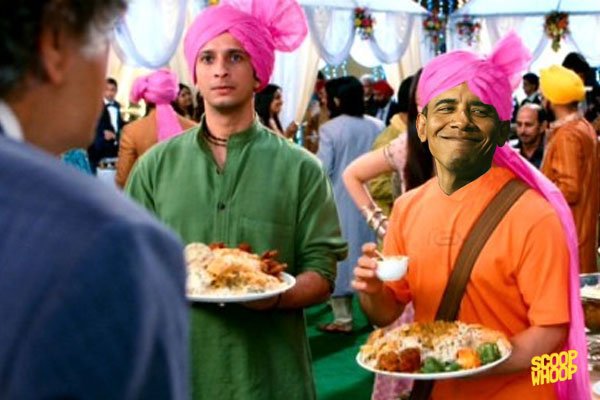 Photoshop awesomeness aside, we hope Barack Obama has a wonderful time in Delhi. While we hope he embraces his inner Dilli-waala, the perks of being Obama sound pretty damn good!
Did you know, for instance, that the roads of Delhi are being made cattle-free , ahead of Obama's visit? Or how about the fact that an ENTIRE hotel has been booked for him and his team, racking up a bill of approximately 75 lakh?
Ah, the perks of being Obama.
(Badass Photoshop credit to superstar Arya K Sharma.)