Earlier this week a TikTok video went viral and it completely changed our lives. 
Behold! The mature bag! The only thing you'll ever need in your life to be considered cool as a college-going kid.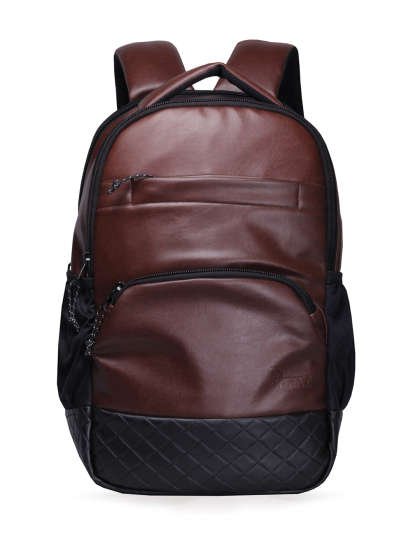 This is when history happened and we received this valuable gyaan.
Now, according to the guideline which has opened our eyes, you need mature things in your life in order to stand out from the crowd. And if you already have the mature bag in your life how do we become stand-out cool max? By incorporating even more mature AF things in our life. 
So we went full mature and created a handy guide for the maturest of things you can use to make your life complete. Hopefully, this will make us famous as well.
Let's start with accessories.
1. Mature hat.
Don't get them loser sporty caps. Go for the 'mature hat'.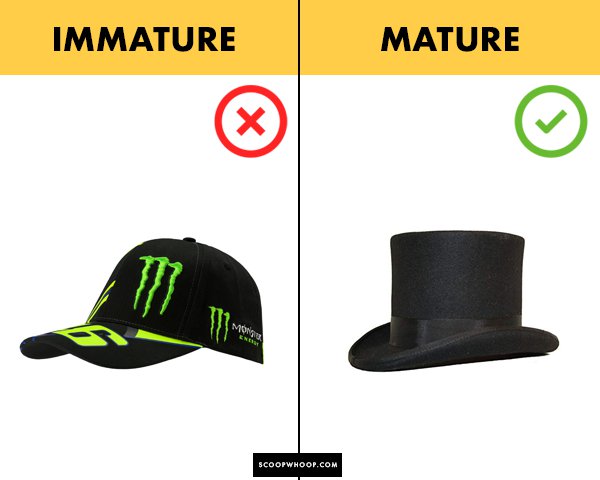 2. Mature jewellery
Don't do the immature thing by accessorising like a normal college-going teenager. Take it up a notch. Several notches in fact, and stand out like the royal you know you are.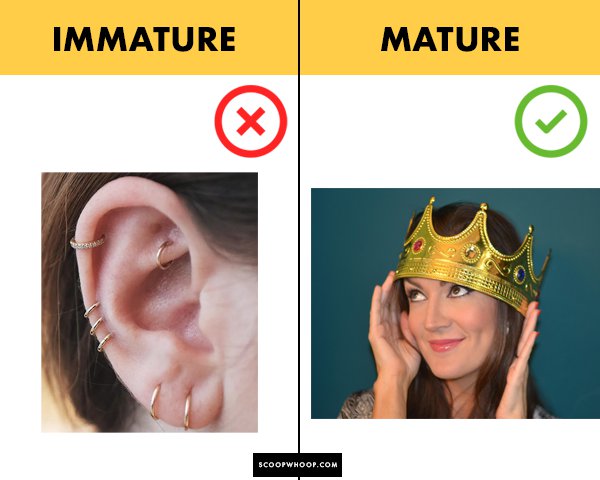 Now, footwear.
3. Mature chappal.
Shoes are so 2018. Chappals are so 1918. Why not go full mature and go just 19-BC with the maturest of the mature.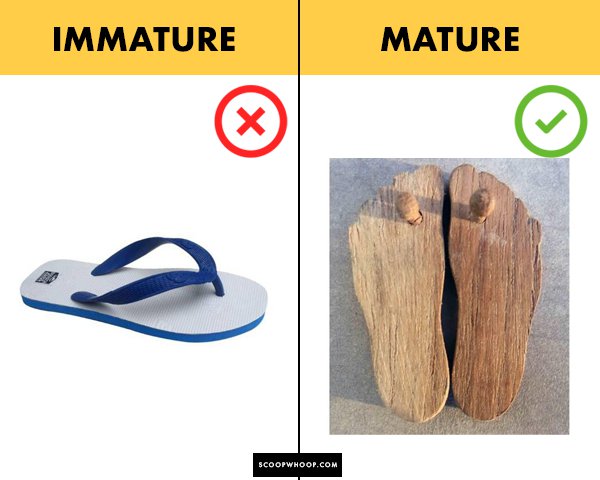 Moving on to glasses.
4. Mature reading glasses.
Why go for 'glasses' when you can go for just 'glass'… mature glass?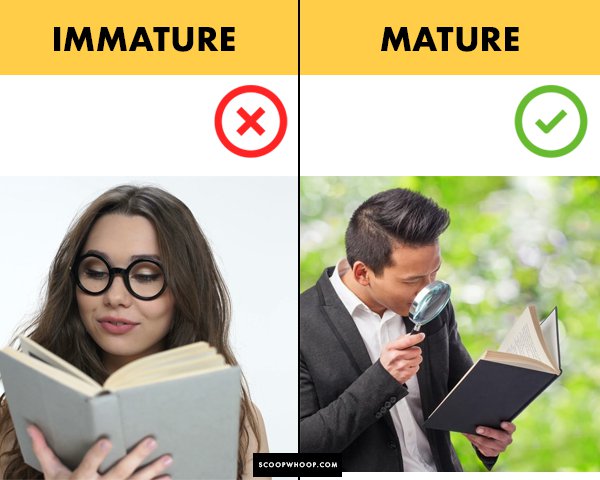 Now we get to gadgets.
5. Mature music.
Everybody has headphones. Carry a mature radio to take your mature music wherever you go, oh awesome mature person.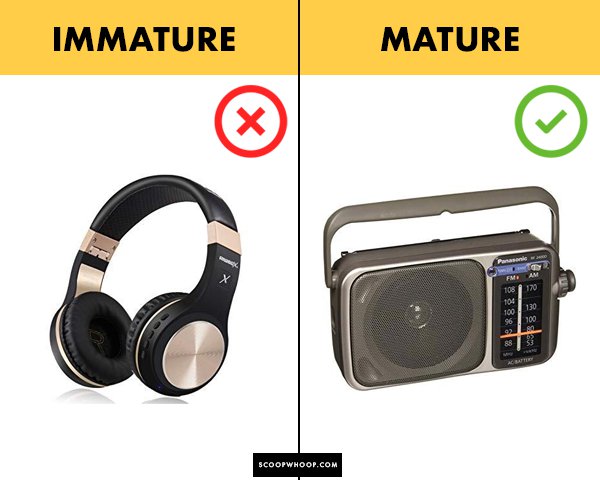 6. Mature iPhone.
Cause, everyone has an iPhone na.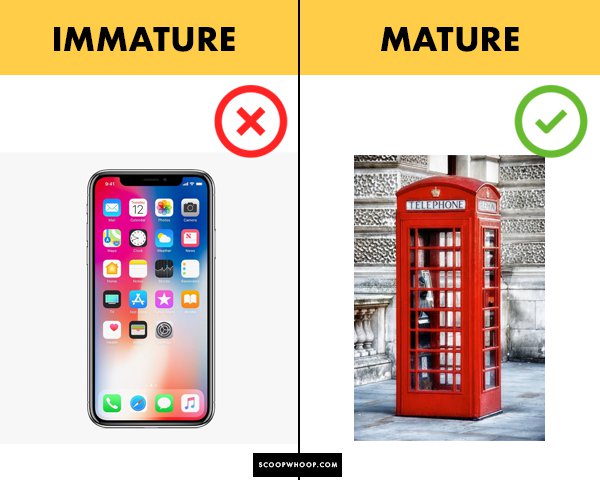 7. Mature watch.
Feeling uncool? Not on my watch… ahem… mature watch.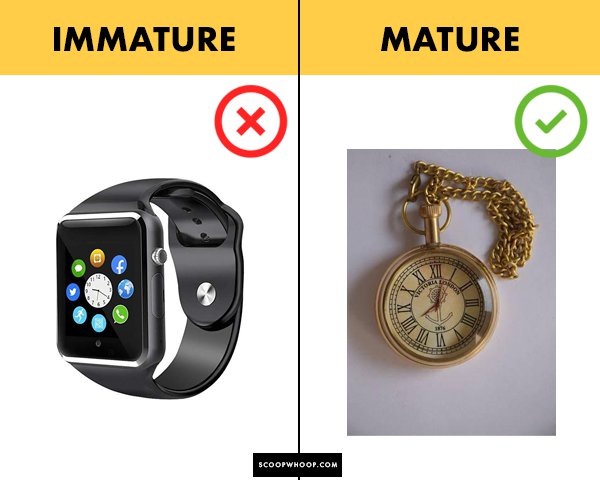 8. Mature iPad.
Let's use tablets like they were meant to be. Mature tablets.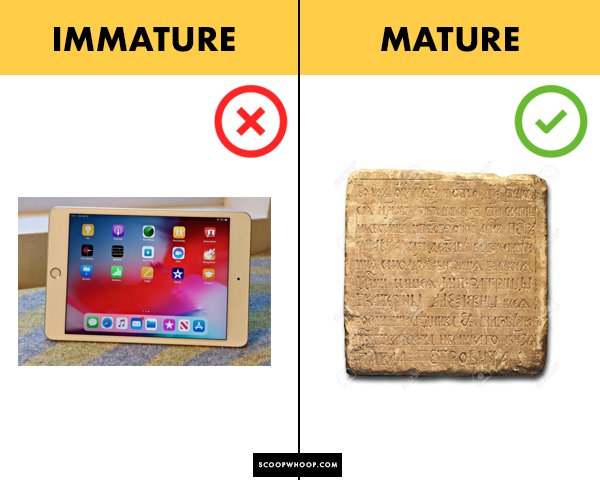 Finally, other random, yet vitally important things.
Anything can make us famous, why leave any stone unturned.
9. Mature pen.
Come one. This one's a no-brainer.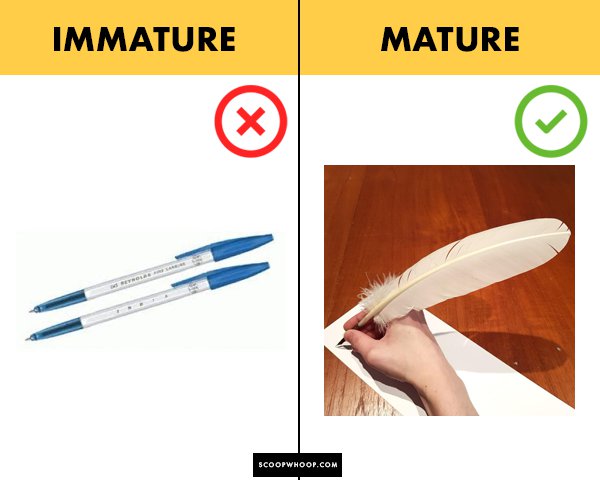 10. Mature A/C.
Literally, be cool old school.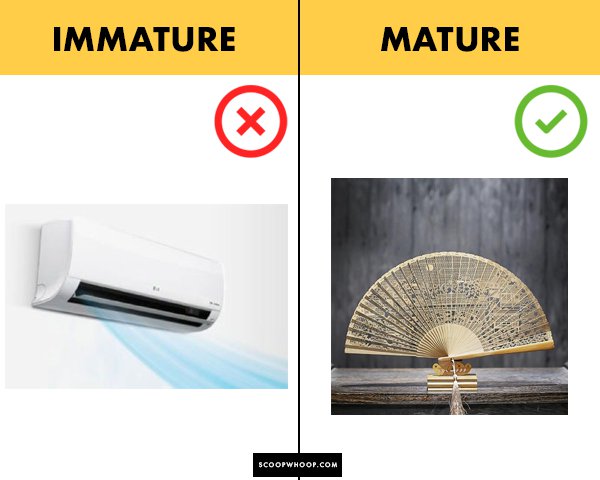 Also, mature pop culture.
11. Mature bhoot.
Cause, why not.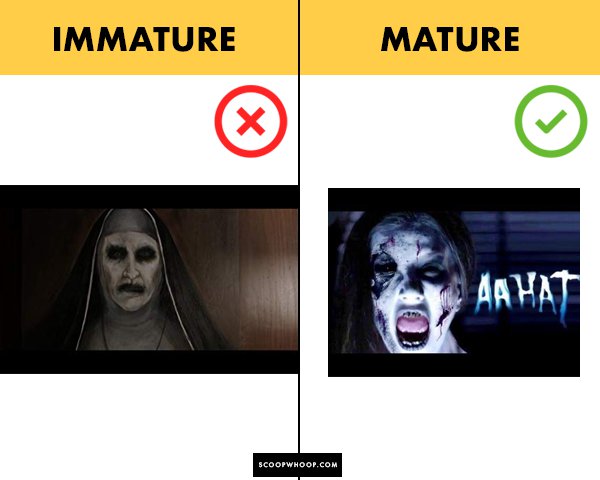 12. Mature naagin.
Move over, Kaa. We need to stand out a little with a 'mature snek'.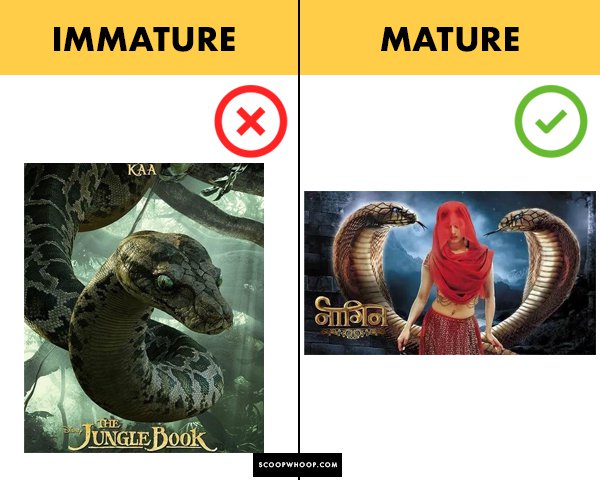 We'll think of more after acquiring these and becoming mature 2.0. Let's see if this makes us viral.