On Sunday March 27, at the PCA Stadium in Mohali, Virat Kohli chased down a daunting target against Australia with surgical precision in a must-win World T20 match. Immediately after that match, that innings was christened as this generation's 'Desert Storm' moment, with R Ashwin tweeting about it. Even Sachin Tendulkar and Kohli shared an exchange along those lines.
On Saturday April 23, at the Feroz Shah Kotla Stadium, as the Mumbai Indians were struggling in their chase against Delhi Daredevils, the crowd broke out with chants of "Happy Birthday to Sachin", on the eve of his 43rd birthday, reported ESPNCricinfo. The other familiar chants of 'Sachin, Sachin' were heard too as the Master Blaster watched helplessly from the sidelines as his team slid to a defeat.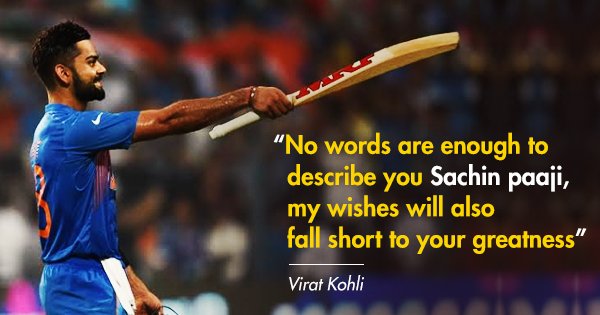 On Sunday, April 24, Virat Kohli slammed his first ever T20 hundred as he continued to make a mockery of the term purple patch, as his run of good form has now stretched well beyond a mere patch – he now has 992 runs in 18 T20 matches in 2016. NINE HUNDRED AND NINETY TWO!
That is Sachin Tendulkar-esque, you know?
His team, of course, went on to lose the match. On Sachin's birthday, Kohli made a brilliant century in vain. Does he have a sense of occasion or what?
You see the pattern don't you? It does not matter how much time has passed since Sachin Tendulkar walked back to the Wankhede Pitch, bent down, and kissed the pitch goodbye — Indian cricket fans are still not over him. (Or should that be Him?)
Just see the buzz the teaser for his 'Sachin – A Billion Dreams' created on social media. Just look at the outpouring of birthday wishes he received this Sunday. 
And the number of people reminisced about the Desert Storm innings 18 years down the line.
And so will we, 19, 20, 30, 45 years down the line, we are fairly certain.
A famous commentator (who is temporarily unemployed) once said, Sachin was a great habit.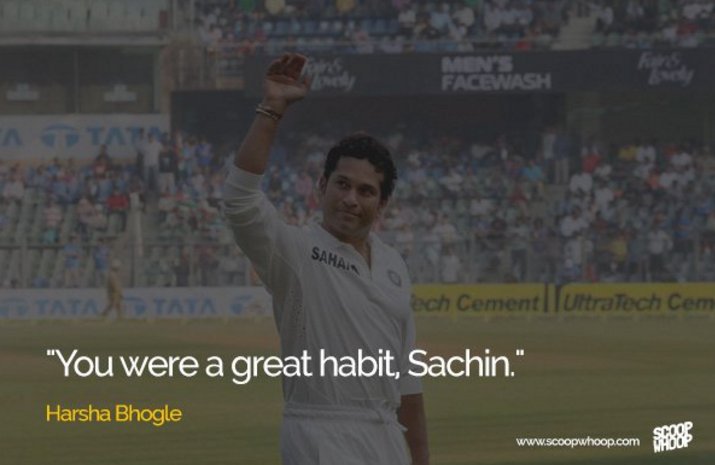 We think he might have used the wrong tense there. Turns out, Sachin is still India's favourite habit.