While most of us take the phrase 'work from home' as a euphemism for chilling, there are certain people who are extremely dedicated to their job.
People like Hanan Bukhari, a Pakistani reporter for the channel City 41. Because even something like his own marriage did not stop him from donning the hat of a reporter and reporting on events. 
Since it was his marriage, that was the only event happening. So he reported that!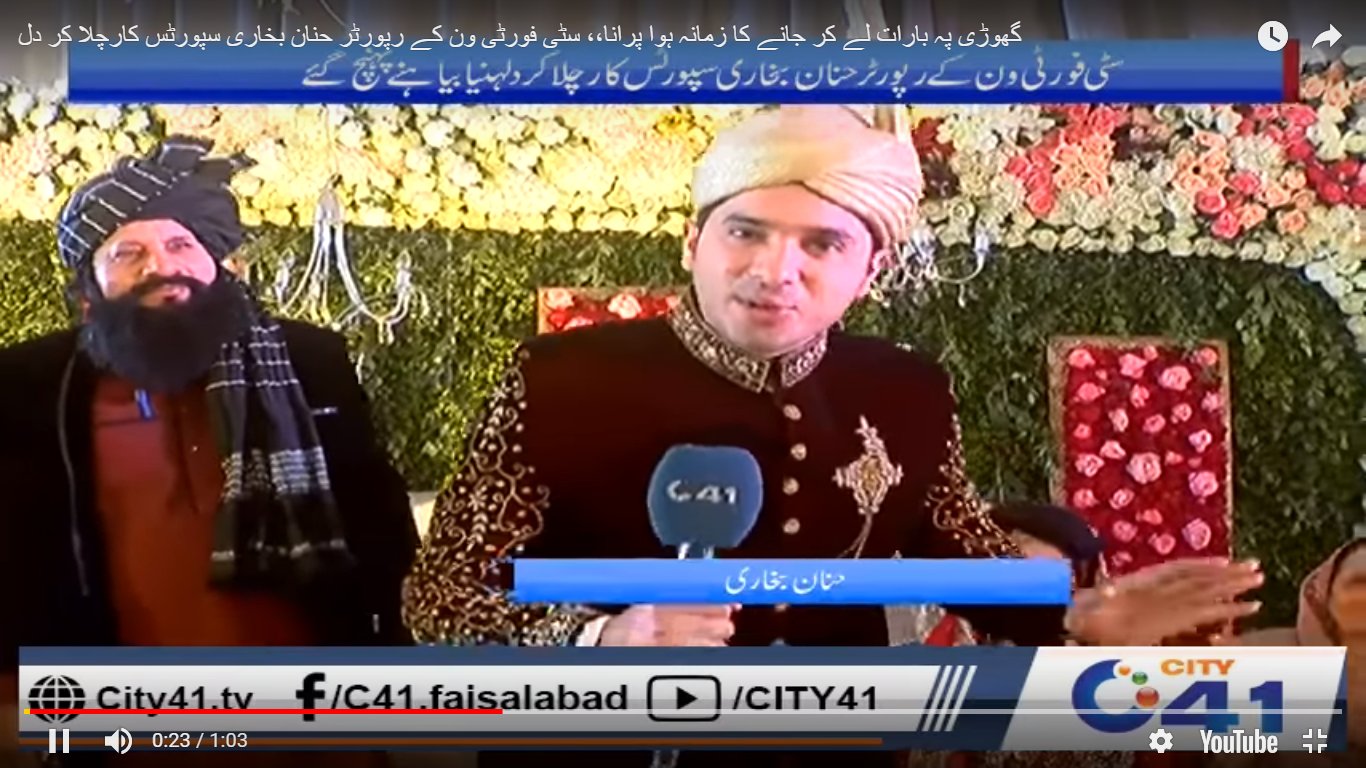 Yes, Hanan Bukhari took a mic, got a camera (I'm sure many were available at his wedding) and gave live updates from his own wedding, because why not! 
He gives an introduction to his wedding by stating how happy he was to finally marry the love of his life, or as he said it, 
Bahot khushi ka din ha mere liye bhi aur mere gharwalo ke liye bhi. Meri kyunki love marriage hai aur love marriage mein meri wife bhi khaasi khush hain. 
He even asked his bride-to-be, what she thought of gifts he got her (a sports bike and superbikes), to which she responded, she wished he kept fulfilling her wishes like this! 
Well we hope so too!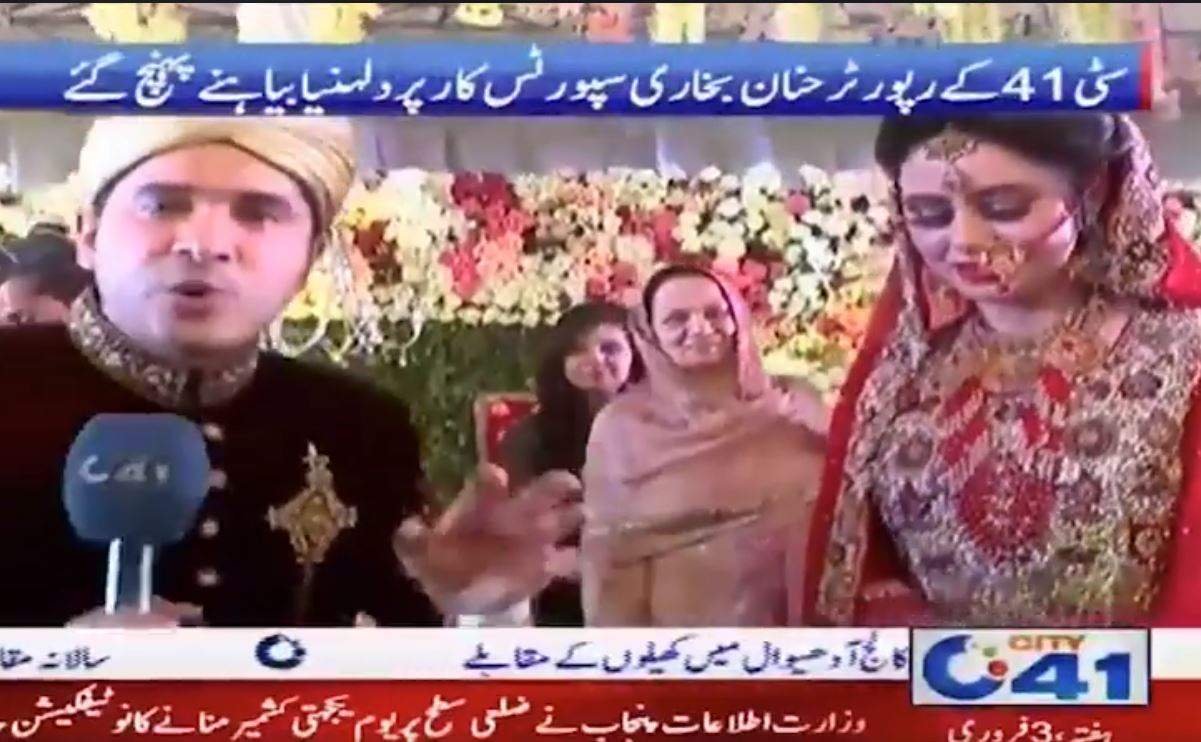 The complete video was uploaded on the Facebook page titled 'People of Pakistan', and people had interesting things to say! 





The news channel for which Hanan Bukhari works, City 41, also uploaded the video on their YouTube channel. 
Now that's one way to make your wedding memorable!