We Indians love media debates. Who wouldn't like watching 'respected think tanks' acting like..Well, us. And that too live? But as much as we love watching those debates, I don't know whether the same can be said about the participants. I mean who would want to enter a mosh pit of argument where nobody is ready to listen to you?
And sometimes, in the heat of the moment, people forget that they're there to give only verbal blows and take things to literal levels.
As had happened recently during a debate on news channel IBN 7 when two panelists decided to fight it out. Check out the video in case you've forgotten.
Over the years, media fights have become a global phenomena. As the heat increases, people find it harder to restrict themselves to words.
But since we're perennially interested in our padosi mulk , let's take a look at some of the most hilarious Pakistani media fights.
1. Faqir Aadmi! Khabeez! Ullu ka pattha!
The discussion had started rather peacefully. Okay, who am I kidding. It hadn't. Something seemed wrong right from the beginning.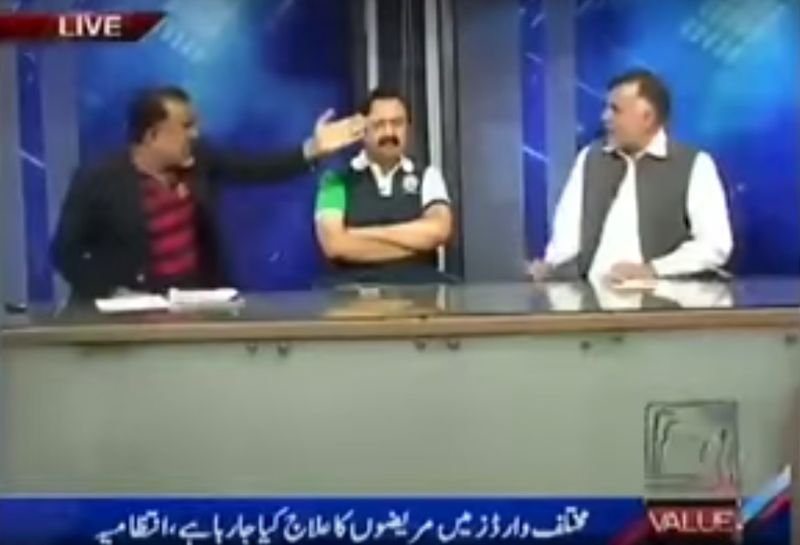 As the debate opened with a slew of abuses and accusations, it wasn't long before a panelist lost his cool.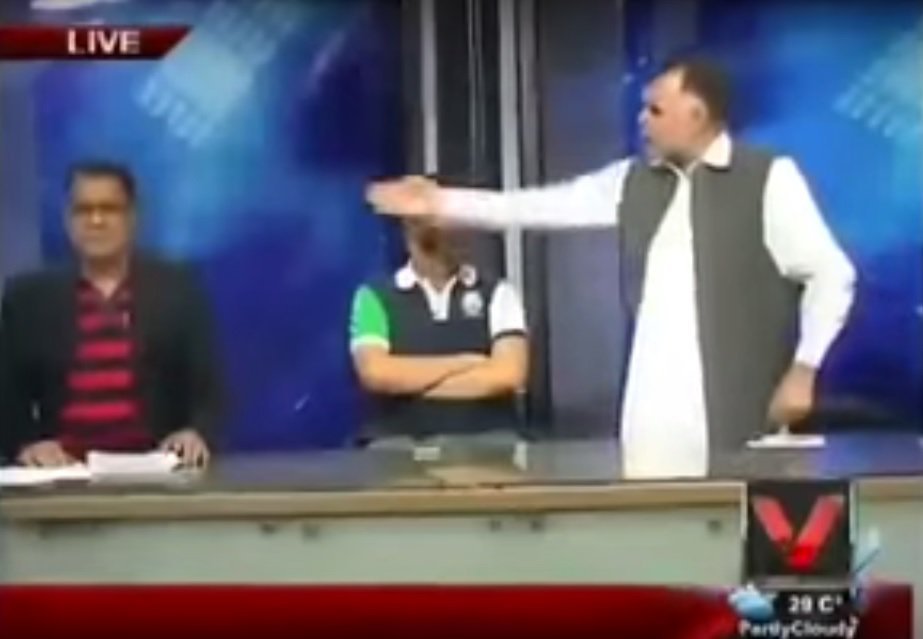 And things simply went downhill from there as both of them decided to fight it out the old school way.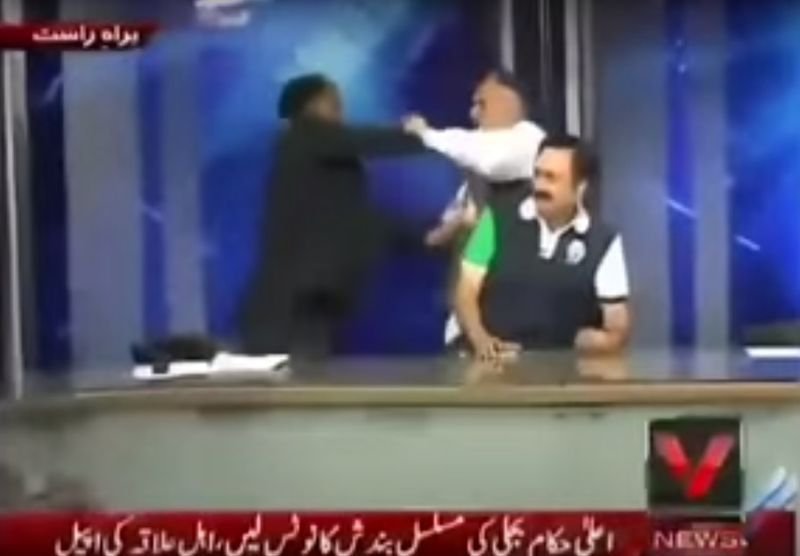 Check out the (unintentionally) hilarious video right here.
2. Aapke bacche England mein aiyyashi kar rahe hain.
What should've been a healthy debate between members of Asif Ali Zardari and Imran Khan's political party, quickly escalated to a WWE match as both the panelists decided to spice up the debate a little.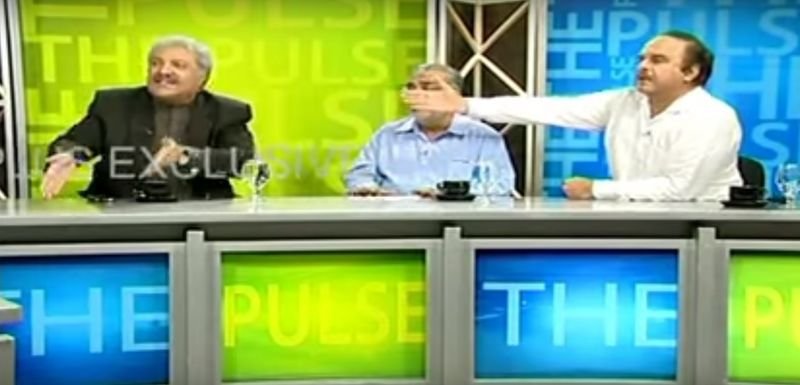 The debate heated up when both the members accused leaders of the opposition party of not bringing their children to Pakistan.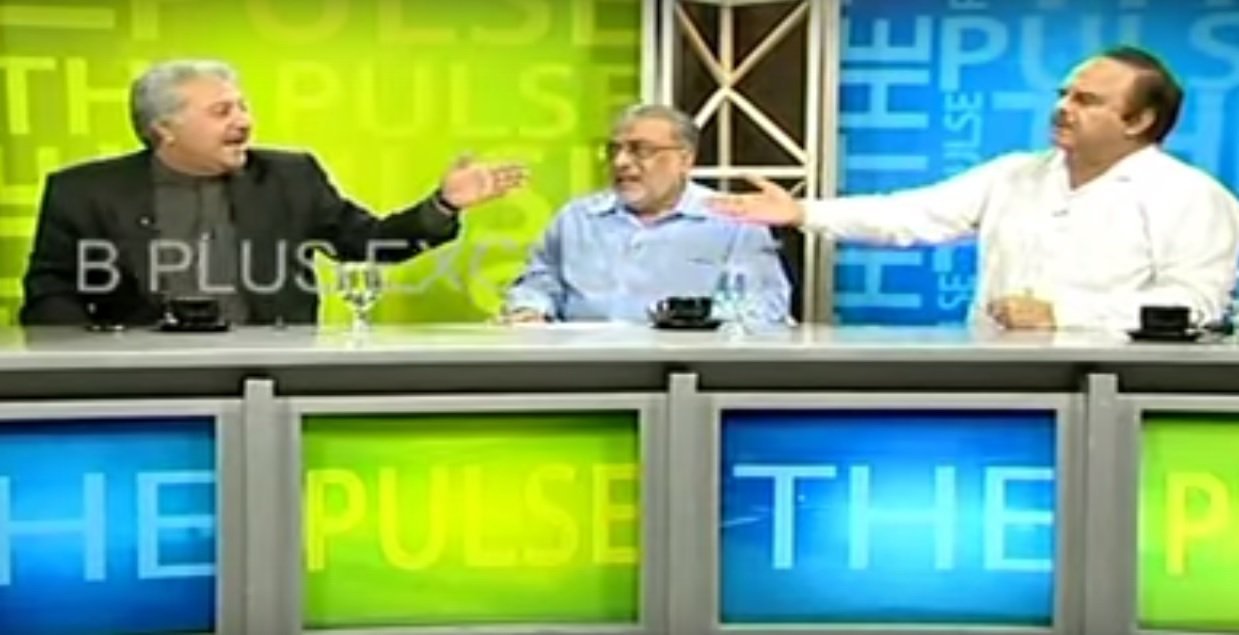 And all hell broke loose when Imran's party member threw a glass at Team Zardari member! WTF!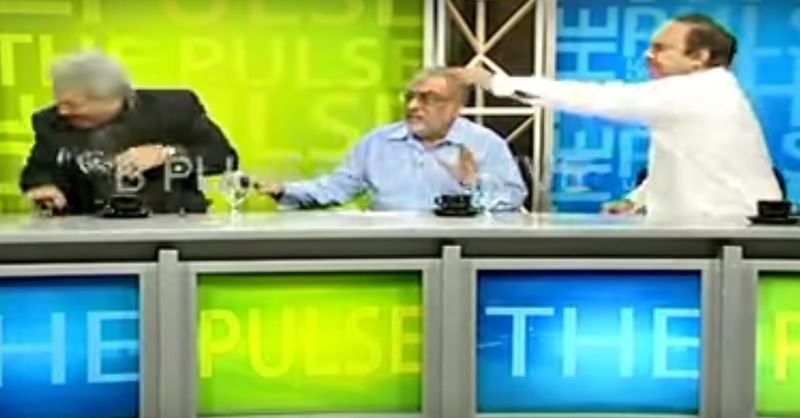 Check out the awesome video right here.
3. Manchester ki Adalat. WTF!
Apart from the title of the show which makes absolutely no sense, what's weirder is the reason why the participants got angry. I mean all was going great till someone said a sher .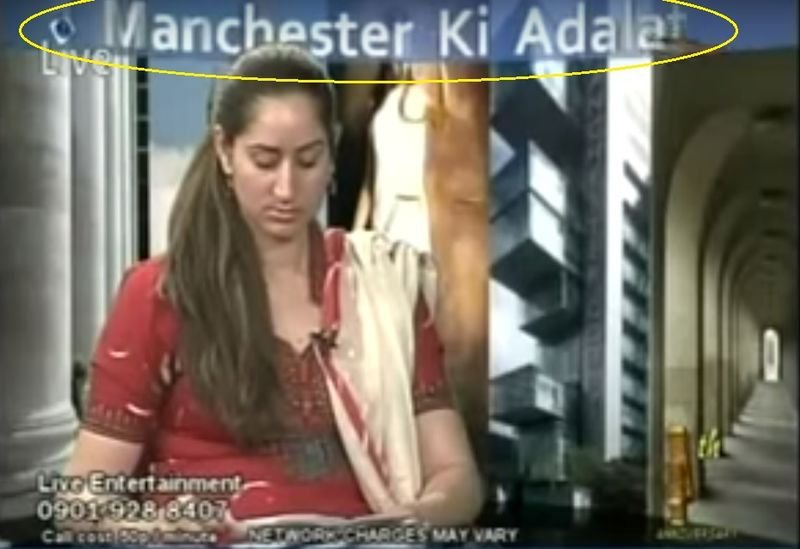 The panelist on the left interrupted while the sher was being said. And that, infuriated the other panelist…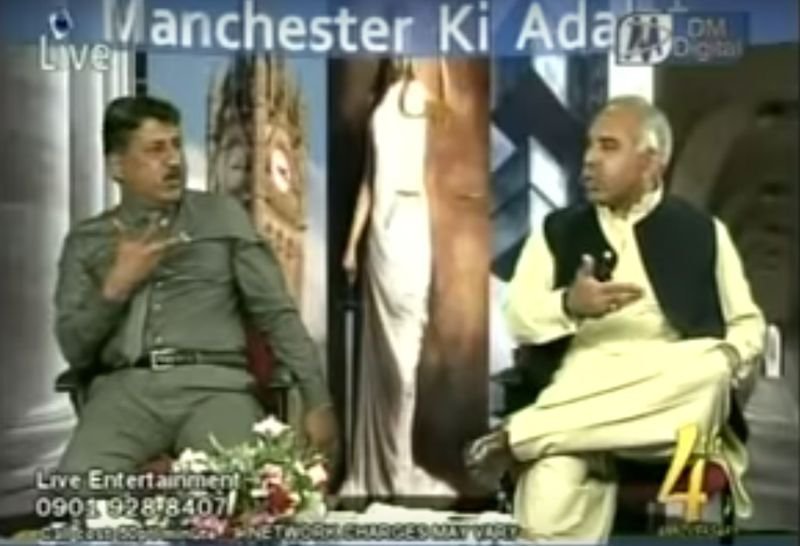 …Who then decided to teach him some manners.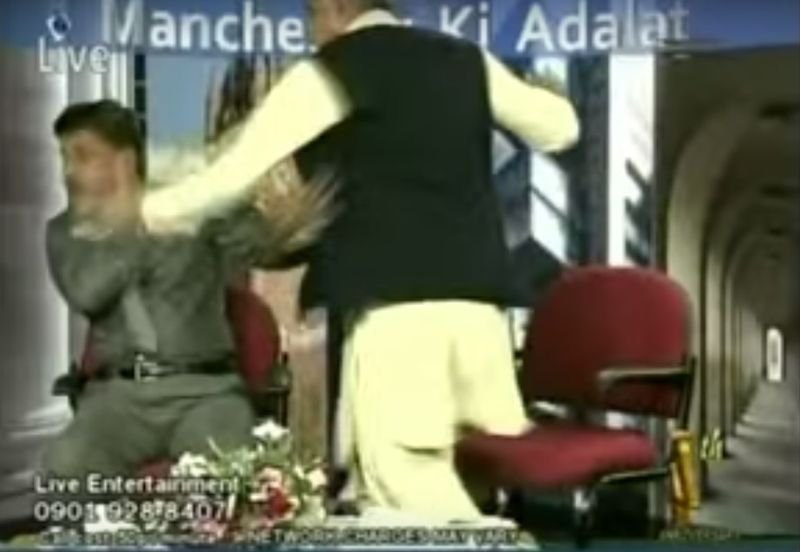 Check out the video right here.
4. Kutte ke bacche suno!
Okay so you never know the reason of the verbal spat in this one but the video starts with an elderly gentleman repeatedly saying 'Kutte ke bacche, suno!'.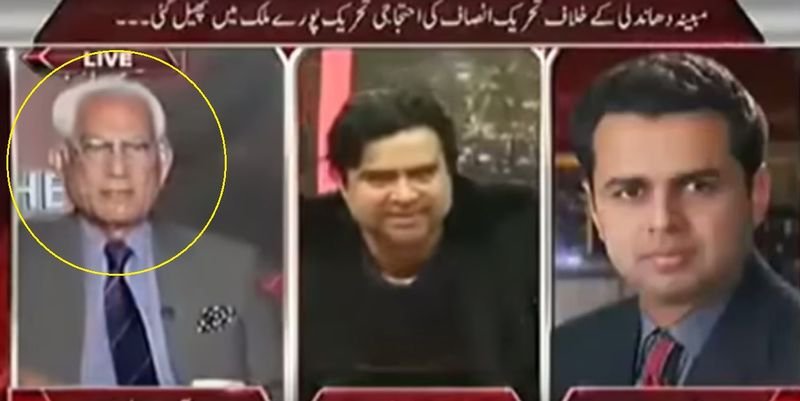 He then goes on to say 'Shut up, you bloody bastard!'…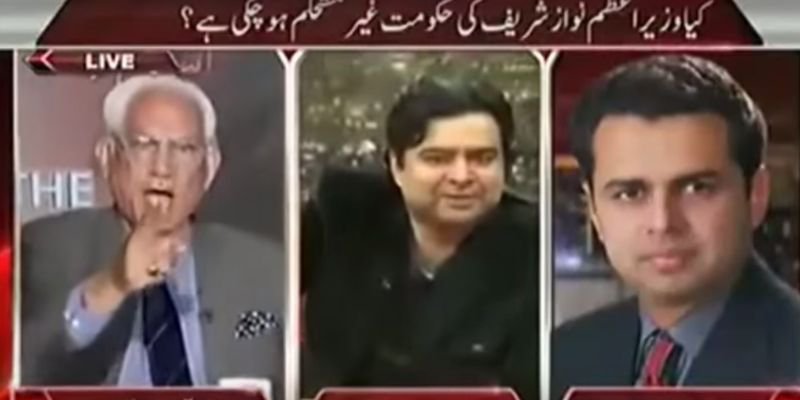 …And then reverts back to 'Kutte, haramzaade' . Just so that you people know he's got some variety.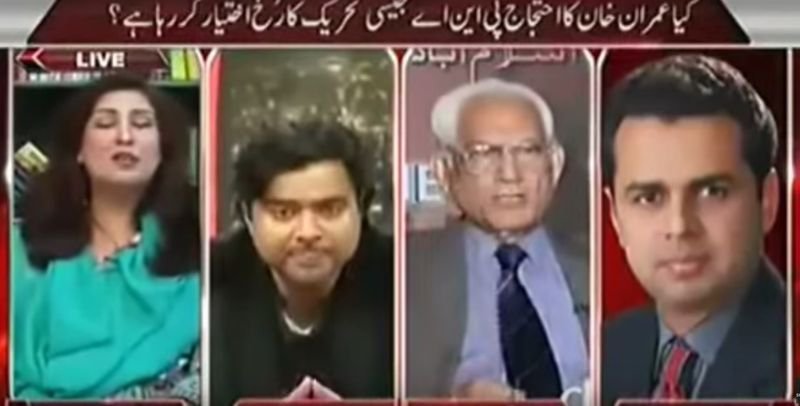 Check out the angry, old man right here.
5. Tu bahar nikal ke dikha!
Okay this one's straight outta some Bollywood crime drama. Two panelists start arguing.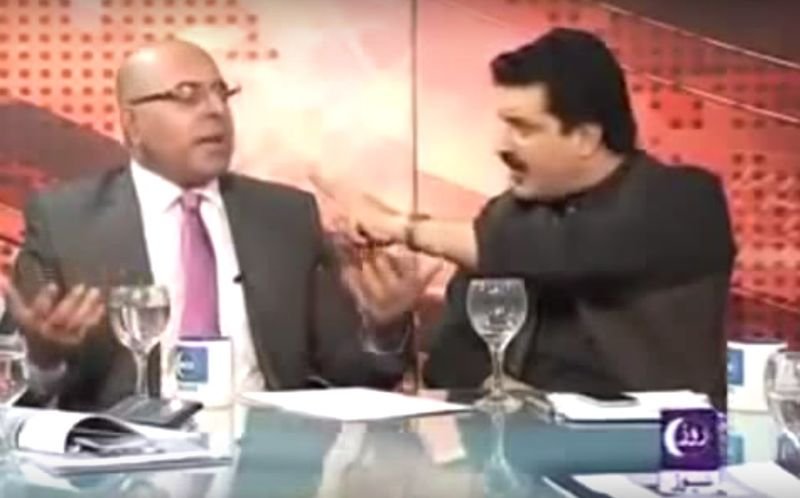 One moment they're arguing. The next moment, one panelist threatens the other saying 'Tu bahar nikal ke dikha!' .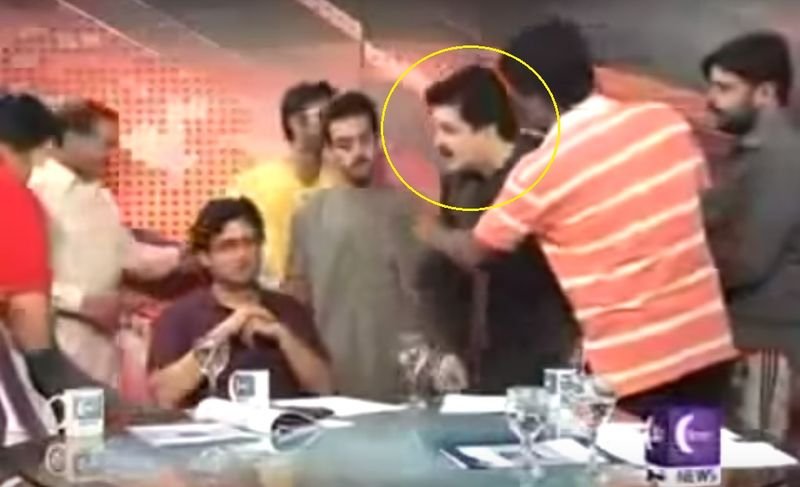 Check out the video right here.
6. Tum gadhe aur stupid aadmi ho.
Ever heard of the phrase 'Silent river runs deep'? Well, few people in this world are capable of cursing with a straighter face than this guy.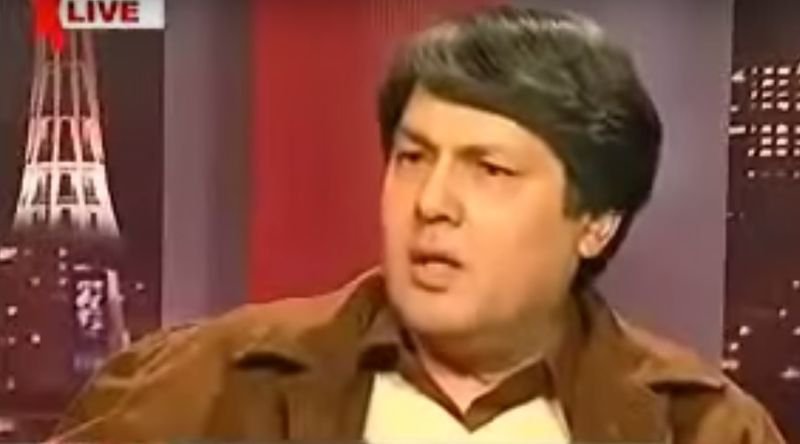 And boy, is he a badass! He even orders a fatwa against some maulvi on the show itself!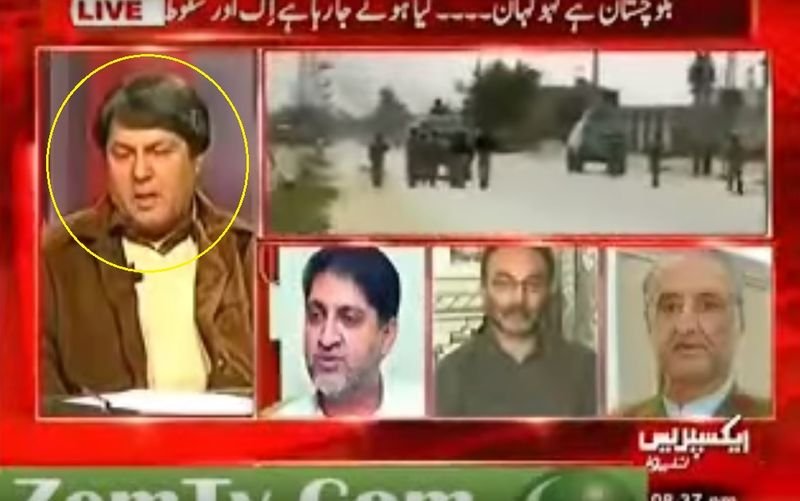 Check out the video right here.
7. Apne baap ka khoon isne khud karaaya hai!
Never enter the heat of the debate if you cannot put your thoughts on ice. Or except when you're in a live Pakistani debate.
Words are for losers. It's the theatrics that matters. Atleast that's how this guy rolls.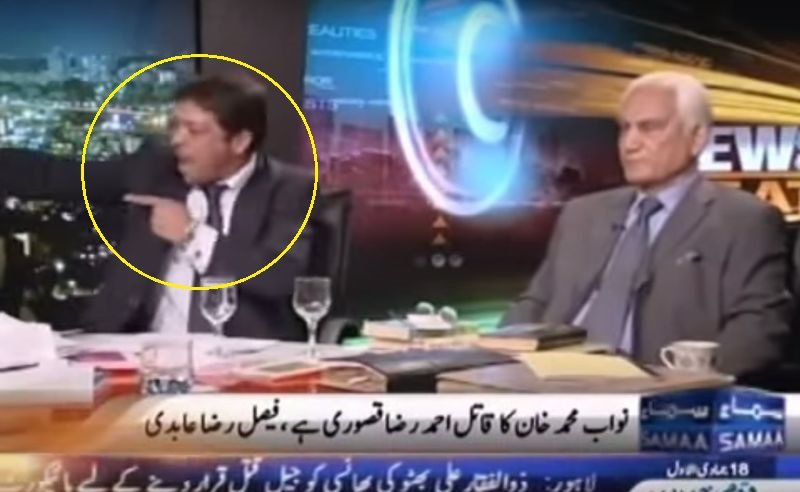 After he runs out of expletives, he decides to make matters personal. By accusing his fellow panelist of murdering his own father.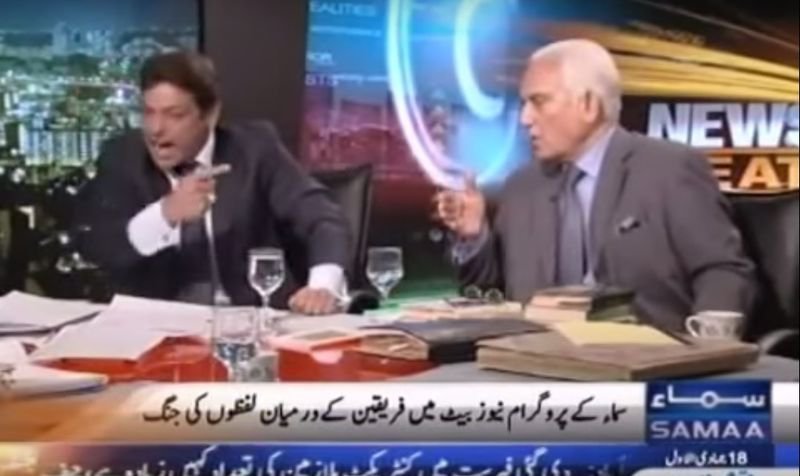 Check out the explosive video right here.
8. Agar zara se bhi mard ke bacche ho toh meri baat suno.
You must've heard of the phrase 'Agar maa ka doodh piya hai toh' but these two (not so) gentlemen introduce us to a new phrase altogether. 'Insaan ke bacche bano'.
After the panelist on the right is done bashing his counterpart, he goes a step ahead and questions his character by saying that 'Inhone doosron ki god mein baith ke jaane kya kya kiya hai'.
By now, you feel genuinely bad for the anchor.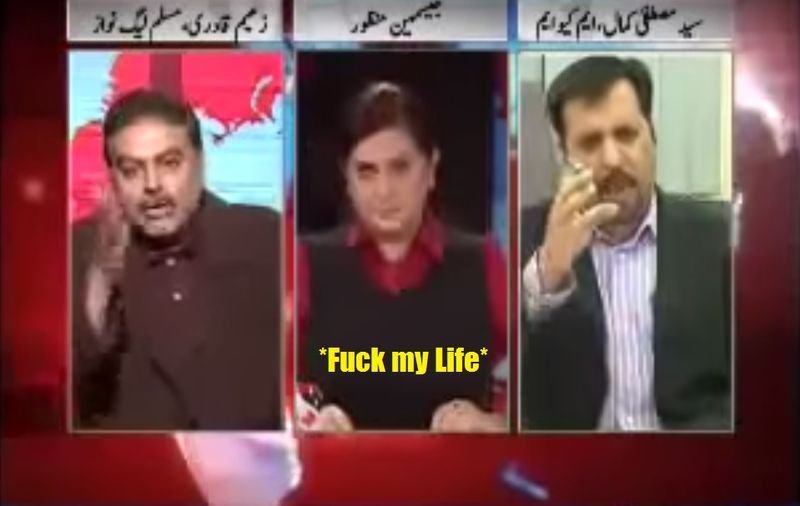 But the panelist on the right isn't done yet. He goes on to say that the other panelist 'sells his daughters so that he can continue with his illegal trades'.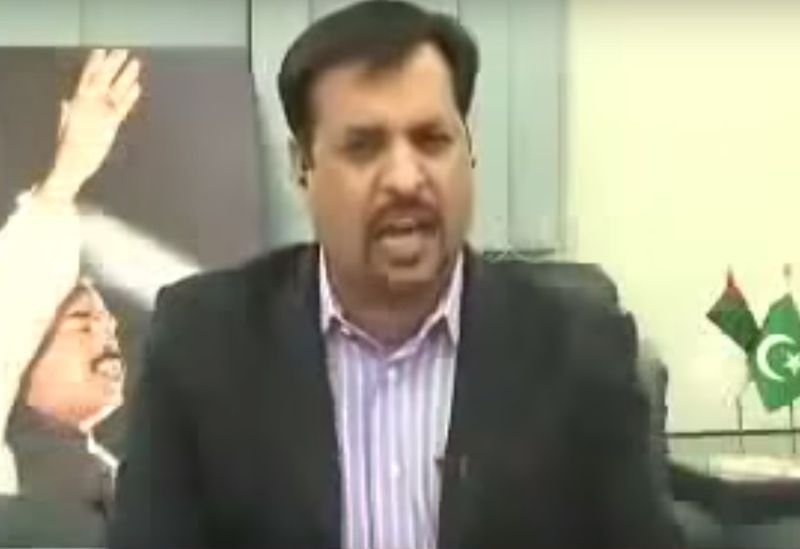 Check out the controversial video right here.
Don't enter the heat of the debate if you cannot put your thoughts on ice. Right, people?