I love ketchup. Oh wait, but only with food items it is meant to be eaten. 
Like this.
Or even like this.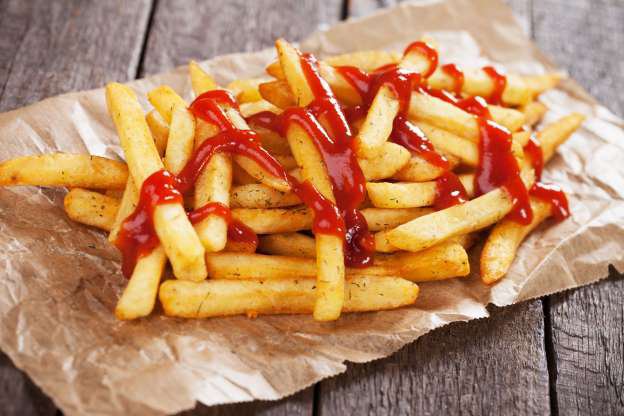 But what I can't unsee, is this.
Would you have believed me, if I said this was a burger? Apparently, it is one. Poor soul!
I am not against ketchup, but I hate people who love ketchup. Pyaar ke naam me woh log ye sab karte hai.
Ketchup sucks (not always) because of these people, who slather everything on their plate with ketchup.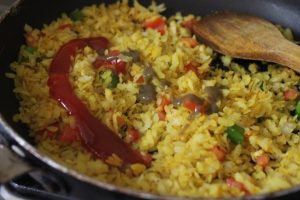 I have one question for these people. Haven't your taste buds evolved over all these years? Itne tarah ke sauces hai bazaar mein, lekin tumhari gaadi ketchup pe atki hui hai, kyun bhai?
And you want to put it in every dish you eat. Shaastro mein likha hai?
I came across people who said that putting ketchup enhances the taste of the food. I bet they were joking, coz this is too ugly to be tasty.
I think all other spices and condiments in this world are unable to gain stardom just because of people who do this.
Itna ketchup daalte hai ki aur kisi masale ka taste hi nahin aane dete. 
Okay, I agree oats and milk is a bit too bland. But who the fuck puts ketchup in milk?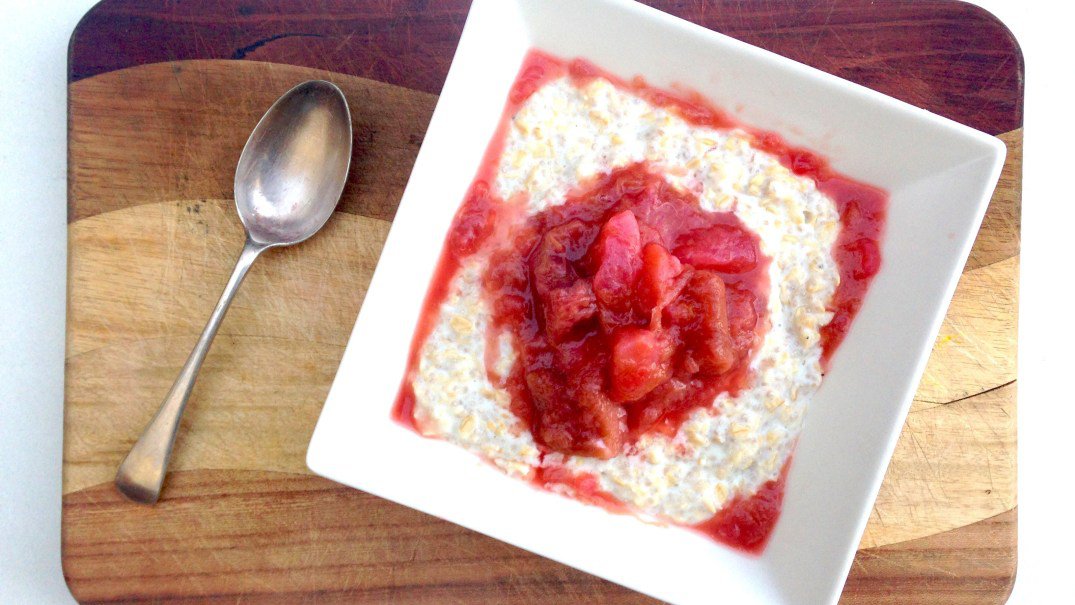 Just when I was trying to understand people's love for ketchup, my faith in ketchup lovers got shattered when I saw this.
Do you even know what biryani tastes like? You wouldn't have done this, if you knew.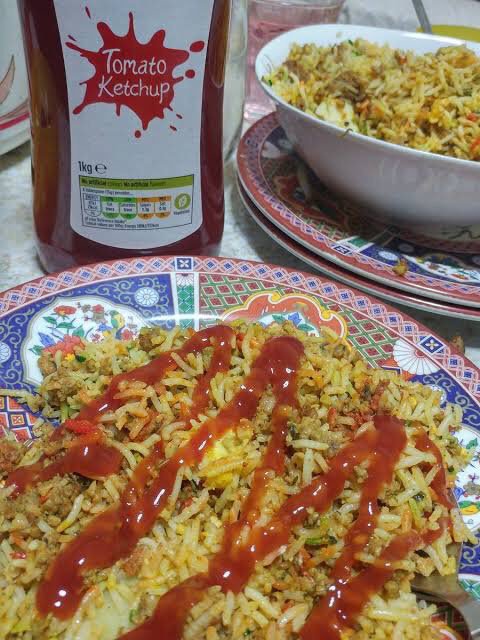 McDonalds serves one of the best ketchup in this world, but that doesn't mean you have to pour it out like your love for ketchup.
Fries par ketchup daalna hota hai, ketchup mein fries nahin.
There's just one word for this behaviour – DISGUSTING. 
Trust me, it's better to drink ketchup directly from the sachet or bottle than doing this.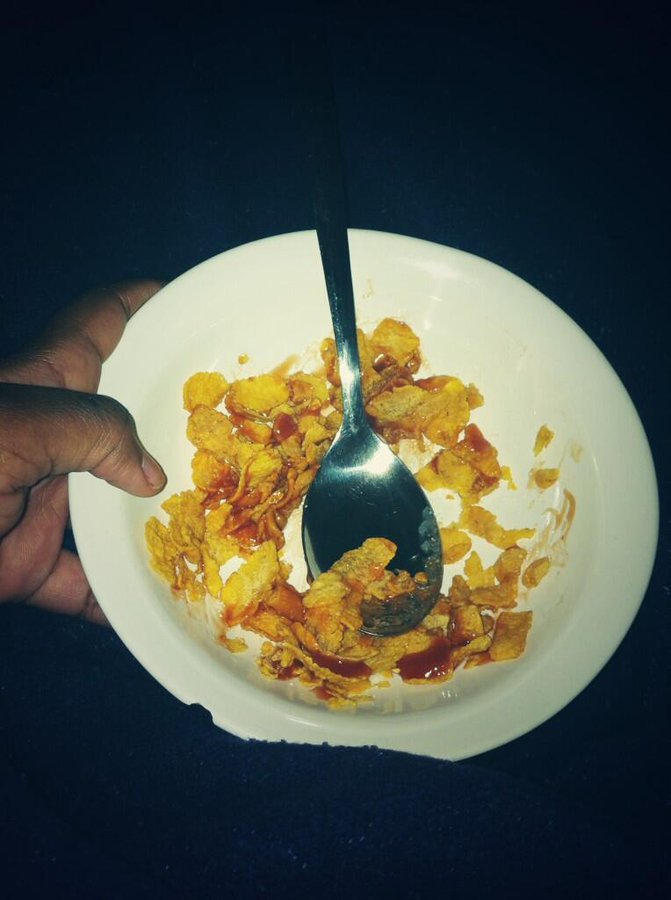 Isn't chicken curry supposed to be yummy? I mean the main purpose of ketchup is to enhance taste, right?
Jab har cheej mein ketchup daalna hai, toh why to waste masale yaar? Ketchup hi daal lo.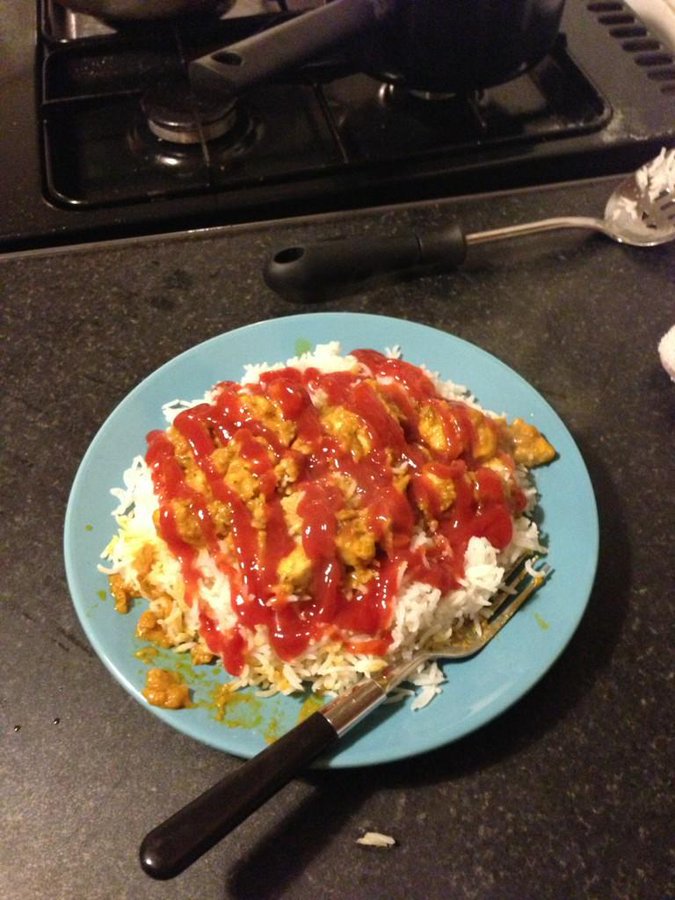 What I am still trying to figure out is why would anyone eat ketchup with waffles. Don't make such weird combinations and ruin both things for other people.
Ketchup lover: Chawal ke sath ketchup bahot sahi lagta hai.

Daal: Am I a joke to you?
This is a clear example of never getting enough of something you love.
Pyaar bhale hi andha hota hoga, but food items need to be eaten. This is not EDIBLE.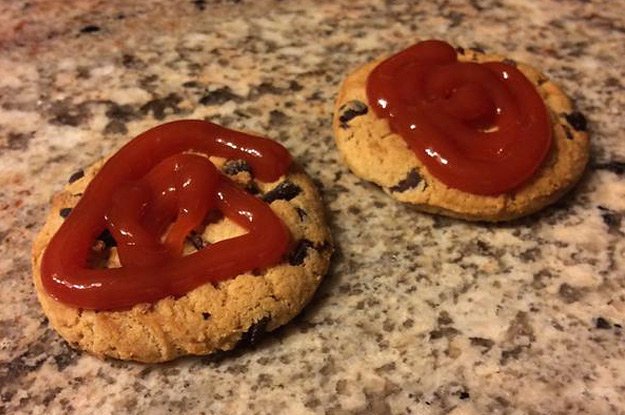 And don't even get me started on this. This is a legit crime.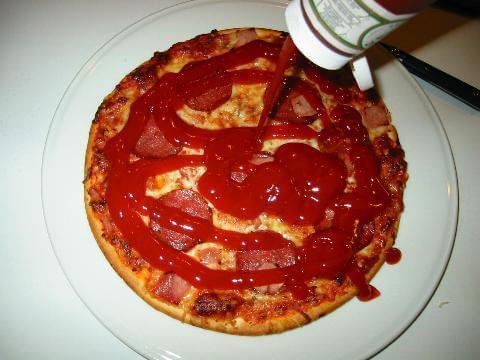 No man, I can't see more of this now. I want to contact food police right away.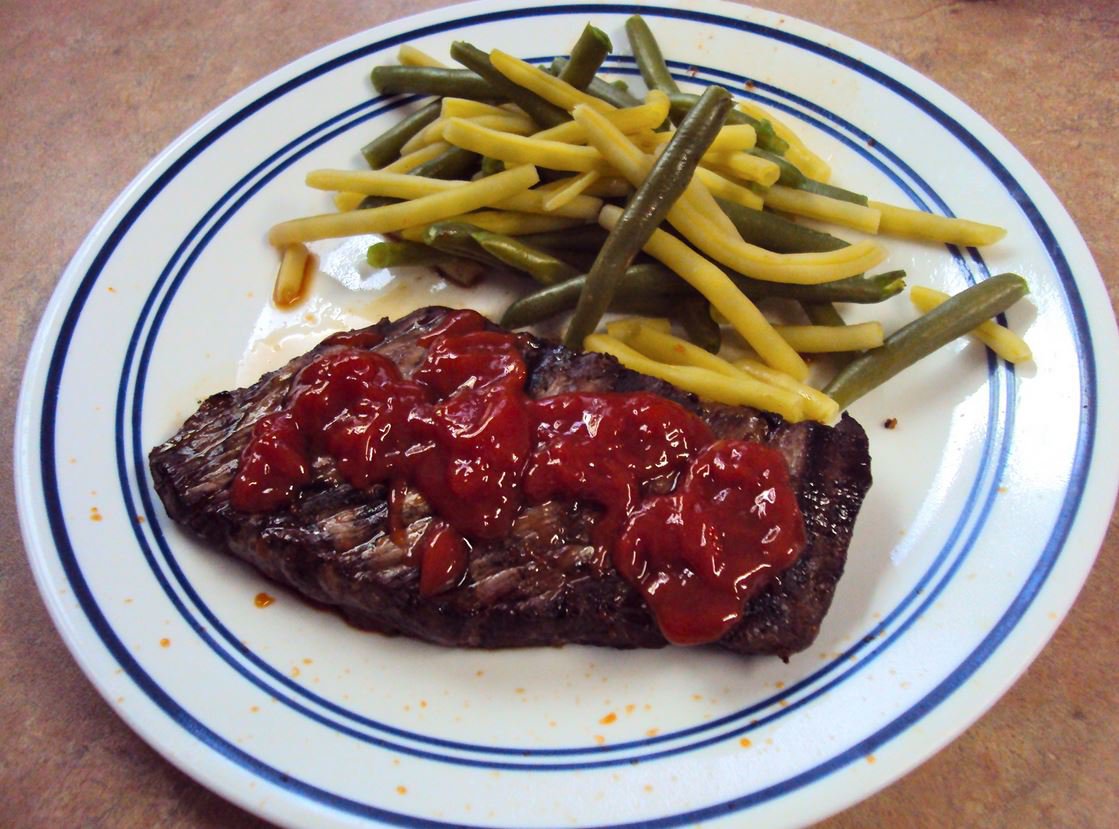 Nobody:
Literally nobody:
Ketchup lover: Main to fruits pe sauce daalunga.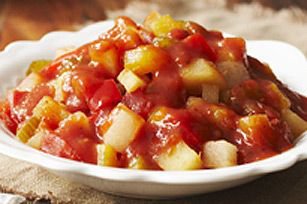 Yeah, it's ketchup all over. And as I finish my coffee, I can taste some ketchup.
Now don't tell me that's a legit thing too.
For more stories on Food, visit ScoopWhoop.com