Love it or hate it, but you just cannot escape it. The odd-even rule is back in Delhi. It's time once again, to make the city purer. Agreed, you might face some inconvenience, but what the heck! Give it up for environment, folks.
And to make your inconvenience a little more bearable, we present to you a sneak-peek into how our desi celebrities are coping with it. Take a look.
1. Govinda
2. Delhi CM Arvind Kejriwal
3. PM Narendra Modi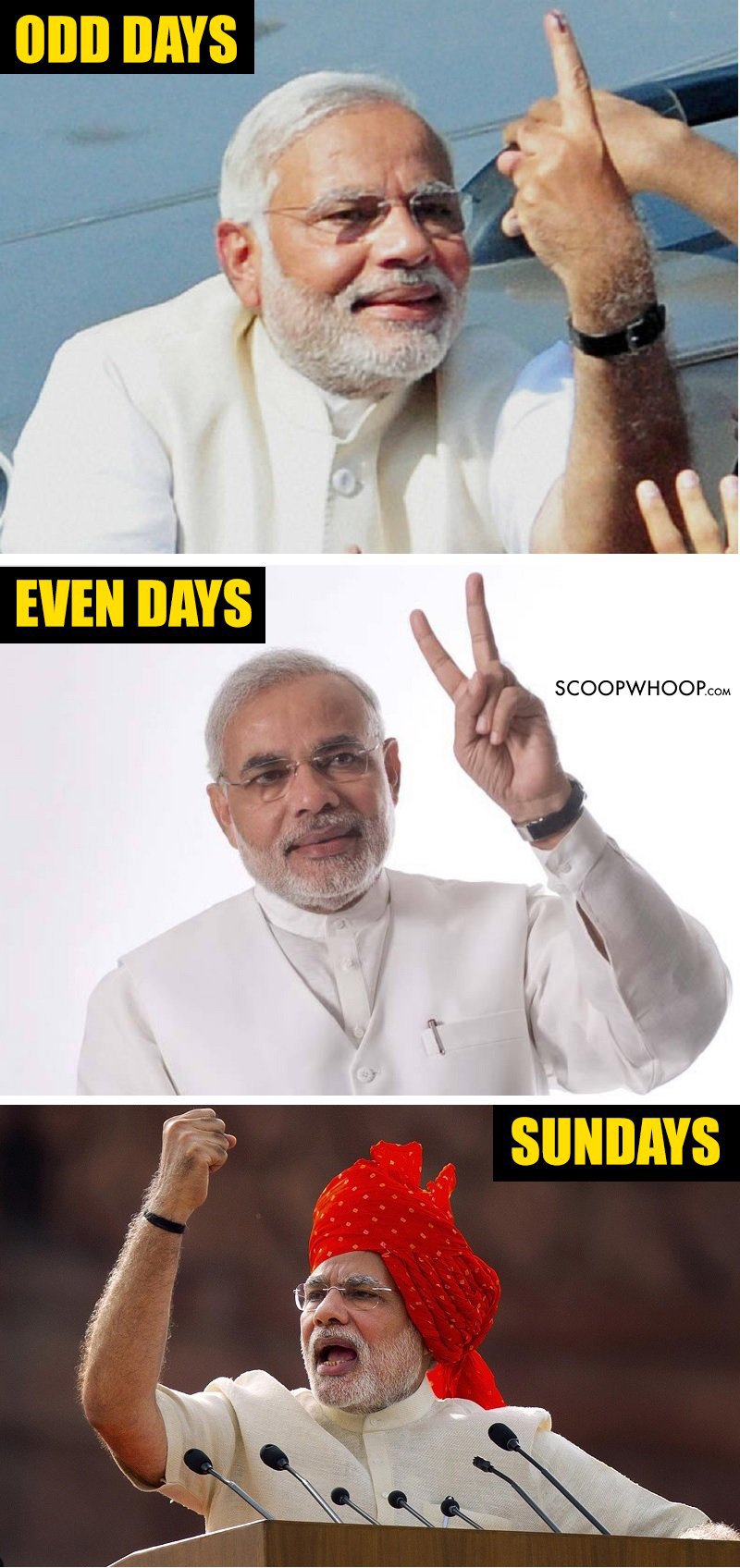 4. Sonia Gandhi-Manmohan Singh
5. Harbhajan Singh
6. Suresh Raina
7. Radhe Maa

8. Virat Kohli-Anushka Sharma
9. Babuji a.k.a Alok Nath
10. Ajay Devgn
Pan masala chabana sehat ke liye haanikaarak hai. 'Nuff said.
Let's learn from these celebs and make Delhi cleaner!