Relishing gol-gappas at a paani-puri stall is an experience in itself, be it asking the vendor to make the puchkas as spicy as possible, sincerely waiting for our turn to gulp down the snack, or having a competition of 'who eats the most'. Jo baat road-side counter par khane mein hai wo kisi mehenge restaurant ki plate mein lene mein kahan!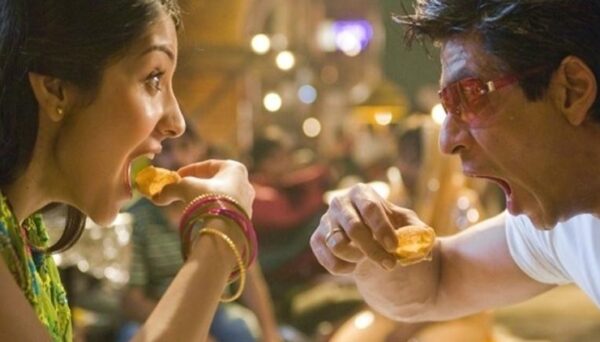 Speaking of gol-gappas, Japan's Prime Minister Fumio Kishida recently gorged on the snack at a paani-puri counter while accompanying PM Narendra Modi during his visit to India. A video of the moment is going viral on Twitter.
Law and Justice Minister Kiren Rijiju (@KirenRijiju) shared the viral clip on the micro-blogging platform. In the video, Japan's PM Kishida can be seen enjoying gol-gappas at the stall as PM Modi stands beside the minister. In a few seconds, we see PM Kishida gulping down the snack, and PM Modi looks at him.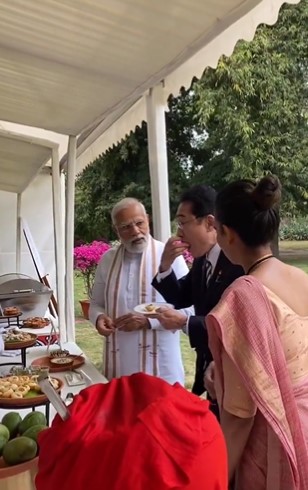 The clip ends with the vendor asking PM Kishida if he would like to try some more gol-gappas, to which the minister replies, "I will try one more." While the entire clip is a treat to watch, we couldn't help but notice PM Modi's expressions during the whole moment.
Watch the video here:
Here's how netizens are reacting to the video:
Some Twitter users are highlighting PM Modi's reaction to this moment.
PM Modi had originally shared the video as reel on his Facebook handle. "My friend Japan PM Fumio Kishida enjoyed gol-gappas," he wrote. Here's a screenshot of the clip.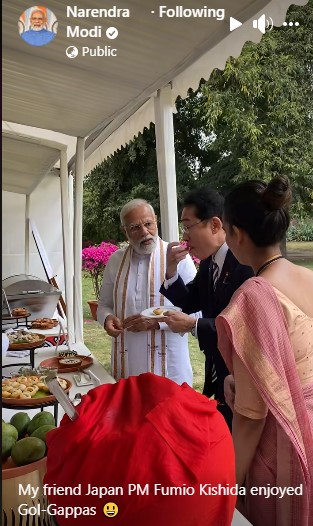 Turned out, PM Modi finally tried gol-gappas with PM Kishida. Check out these pictures.
Japan's PM Fumio Kishida met PM Modi in New Delhi on March 20 during his two-day visit to India to boost bilateral ties between the two nations. Apart from gol-gappas, the prime minister of Japan had also relished lassi and aam-panna while strolling in the Buddha Jayanti Park located in the national capital.
Coming back to PM Modi's hilarious moment, we can totally relate to him. 'Coz gol-gappas are love!