Residents of Belvedere Towers in DLF City, Gurugram are cautiously stepping out of their homes, minding every step, because who knows when a piece of shit flying from above lands on their heads!
Don't believe us? 
Have a look at this notice shared by Reddit user activequitter. Apparently, there's someone who's throwing poop out of their window in this Gurugram society!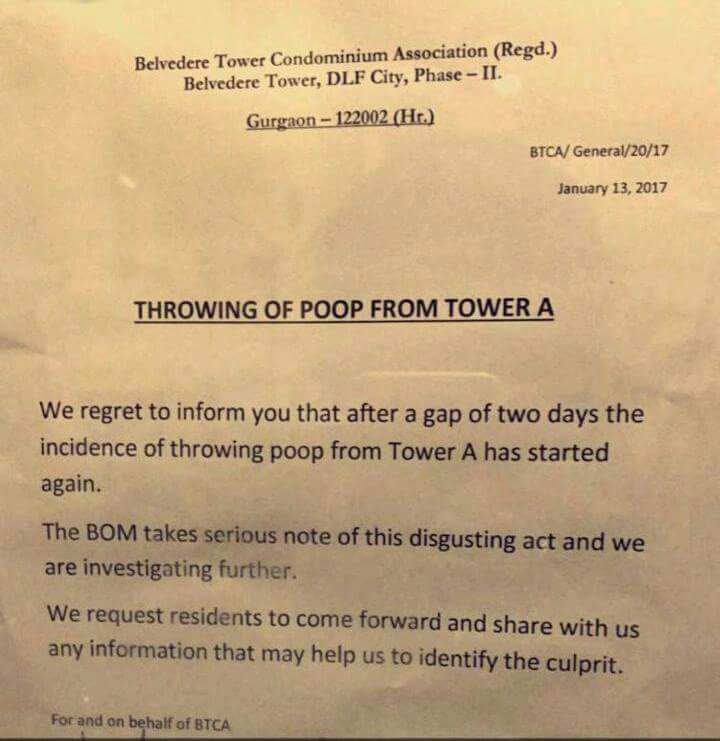 Now even if you call it a freaky fetish, it's possibly the grossest we've heard of! 
Redditors, on the other hand, got some fodder for their jokes and one of them even came up with an excellent poem about it!

Ugh.