Mothers everywhere are typically the same. They are worried about the same things, they take pride in the same things and they keep repeating the same things (we still don't get them, that's a separate issue).
But my mother, oh my mother; apart from being the best, she is also very different. By different, I mean savage. By savage, I mean passive-aggressive. 
As I am growing up, I have started finding it extremely hilarious and endearing. Here's just a few examples to show how everyone's mothers react during regular situations vs how my mother does.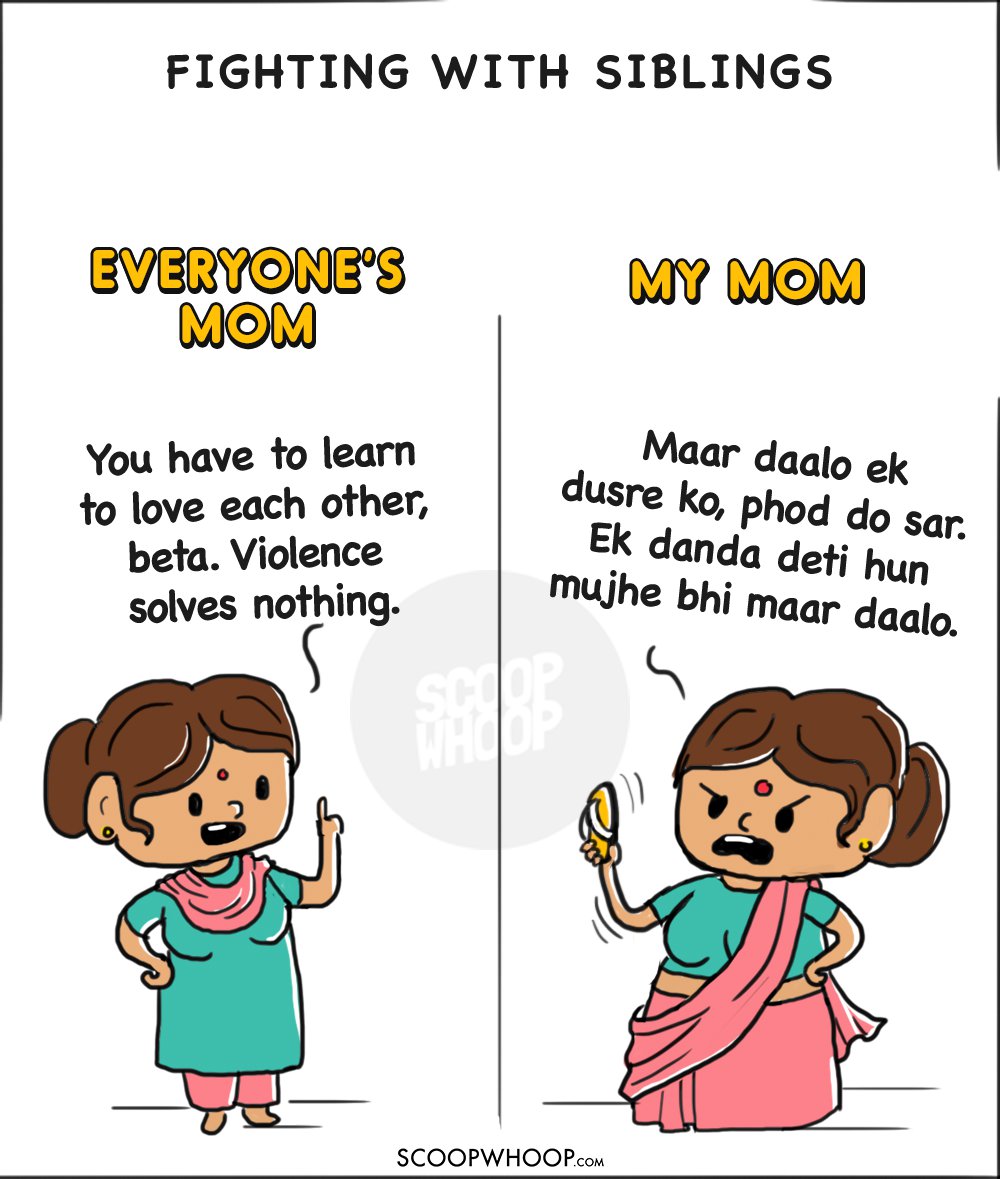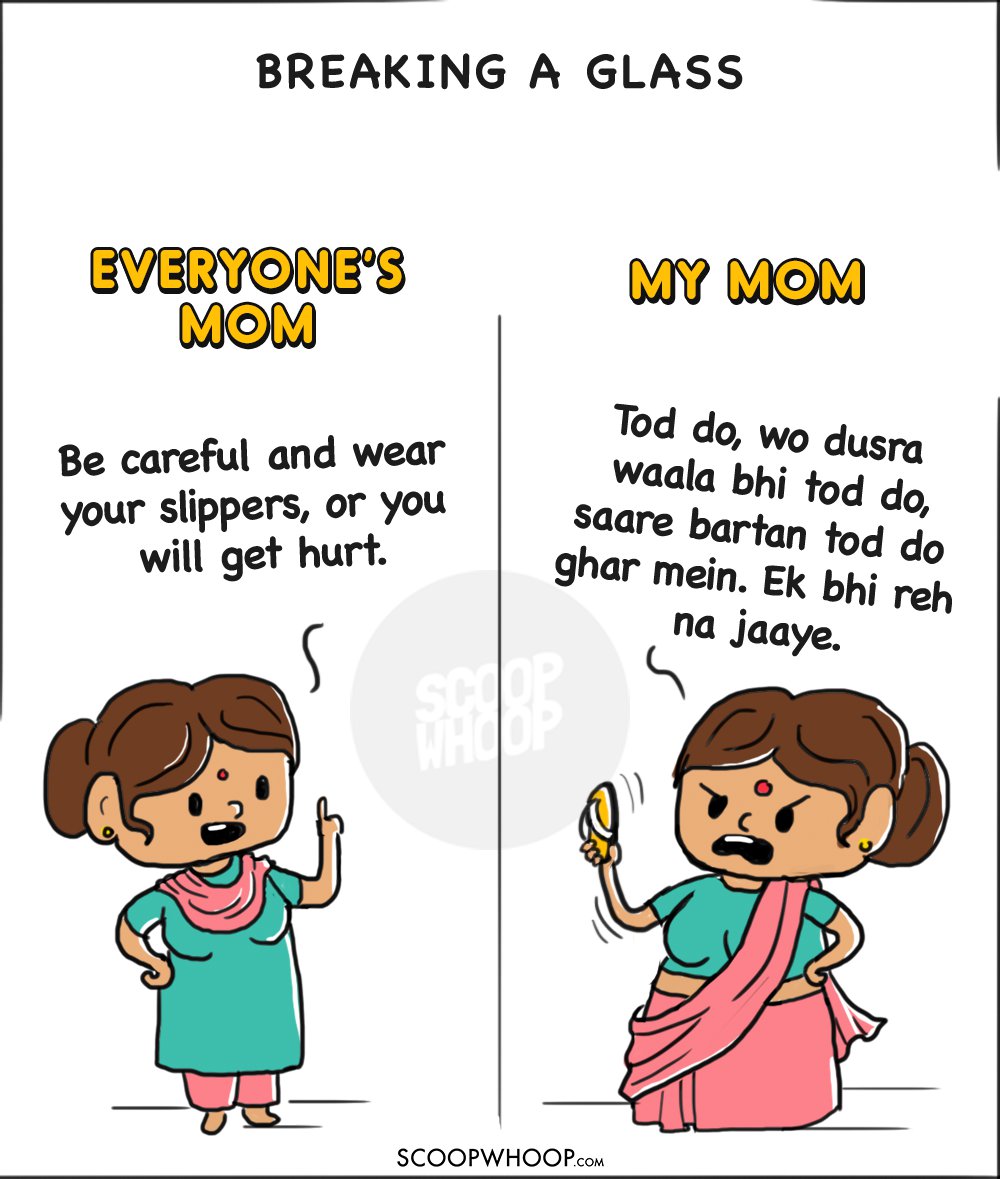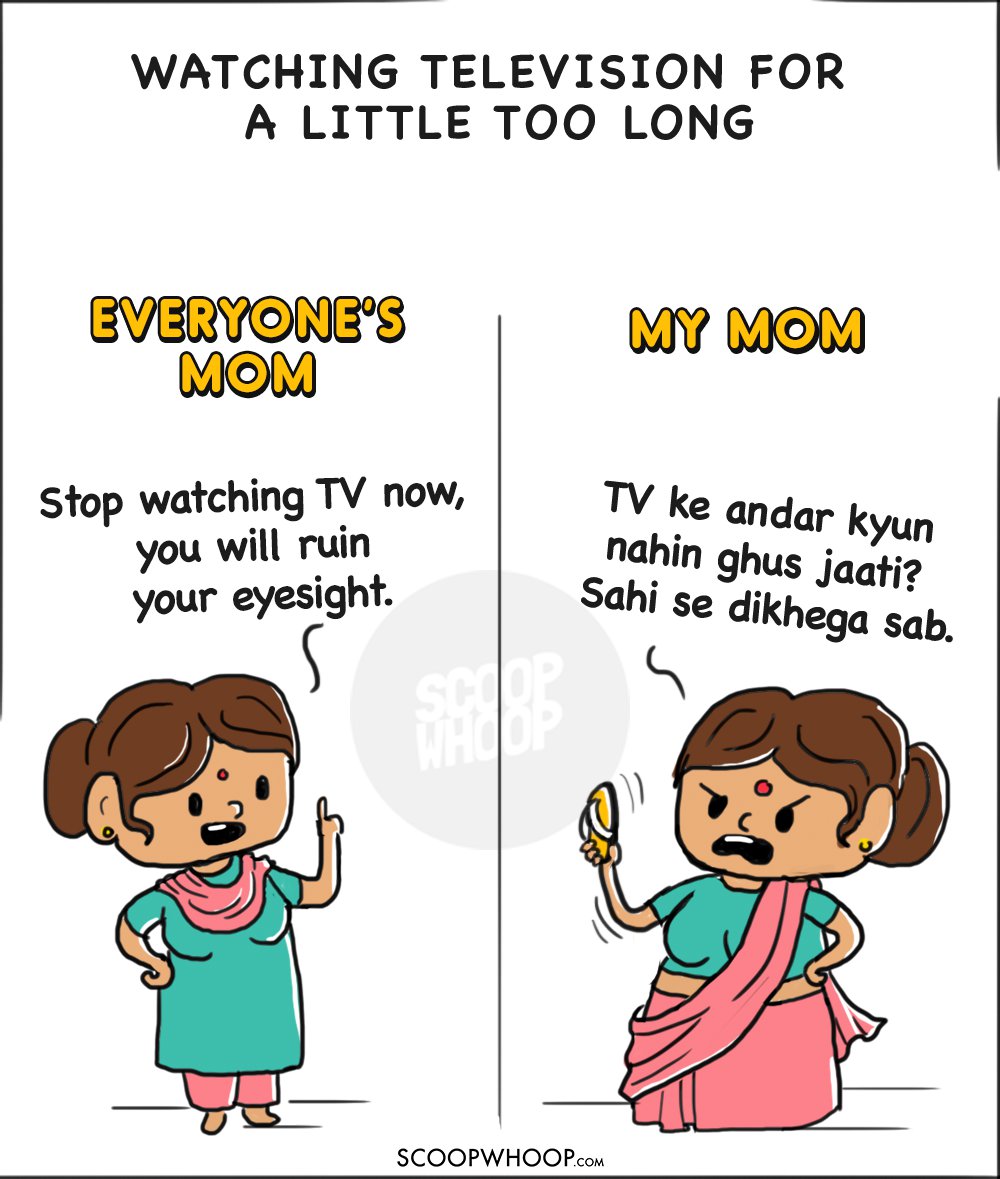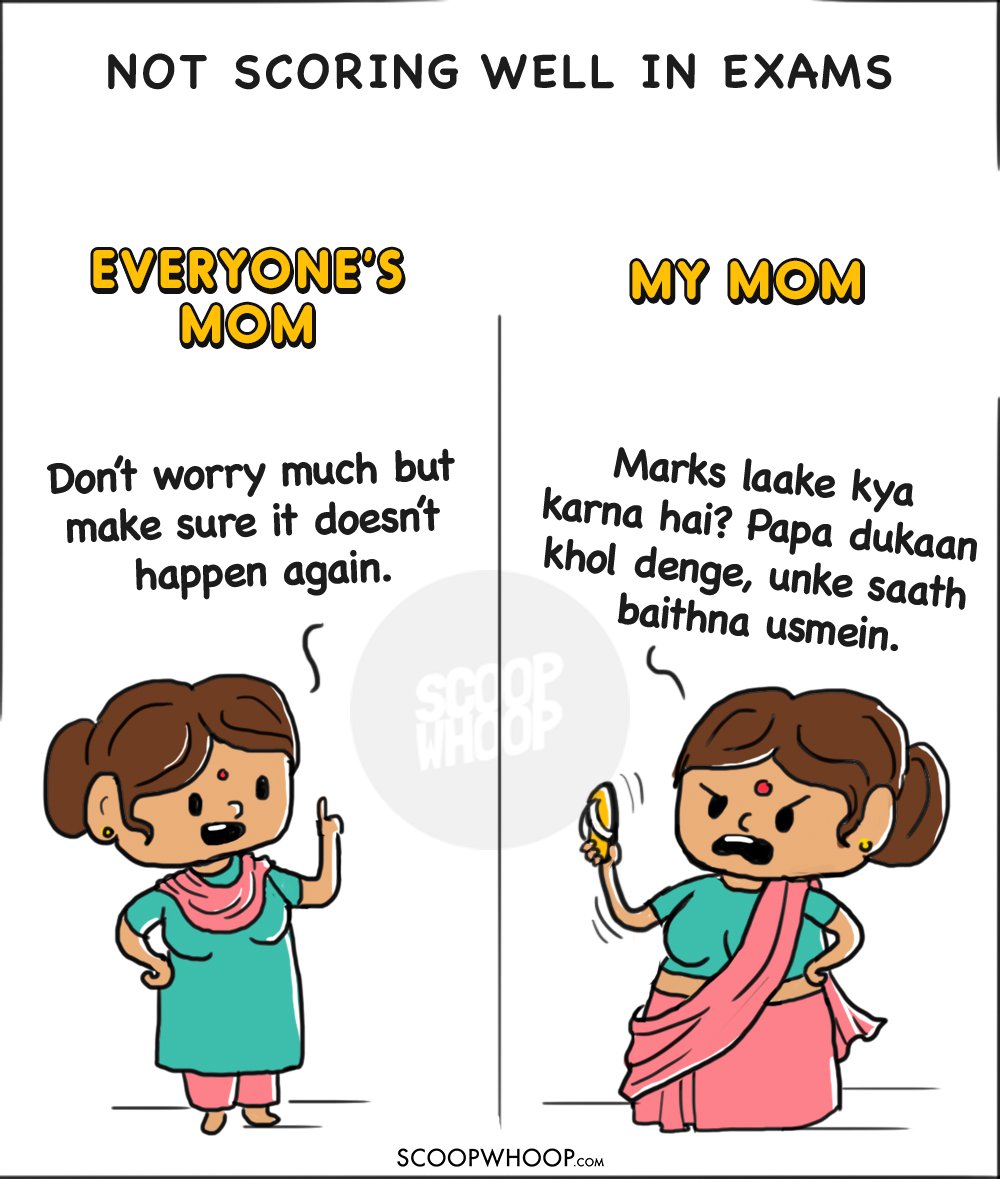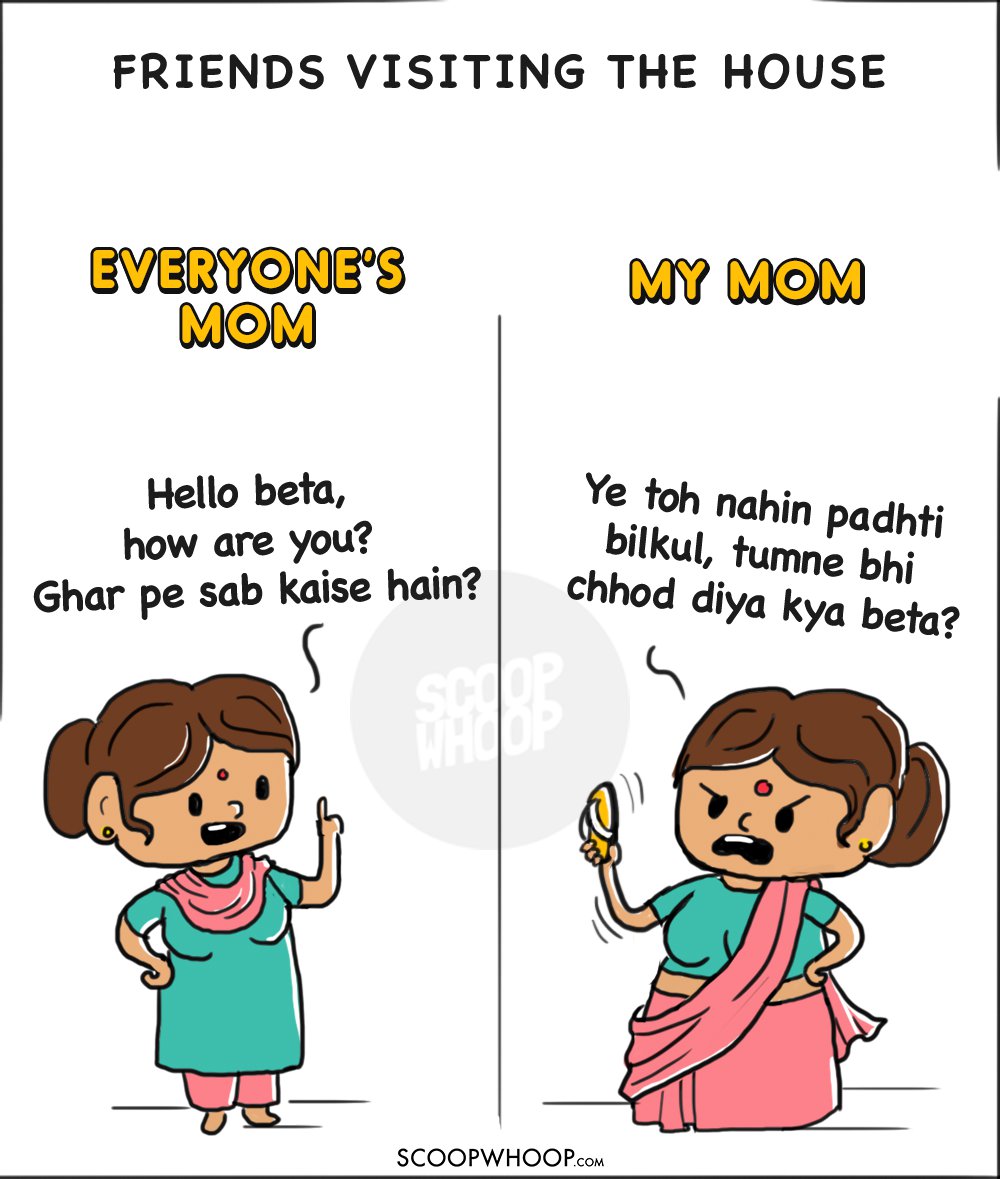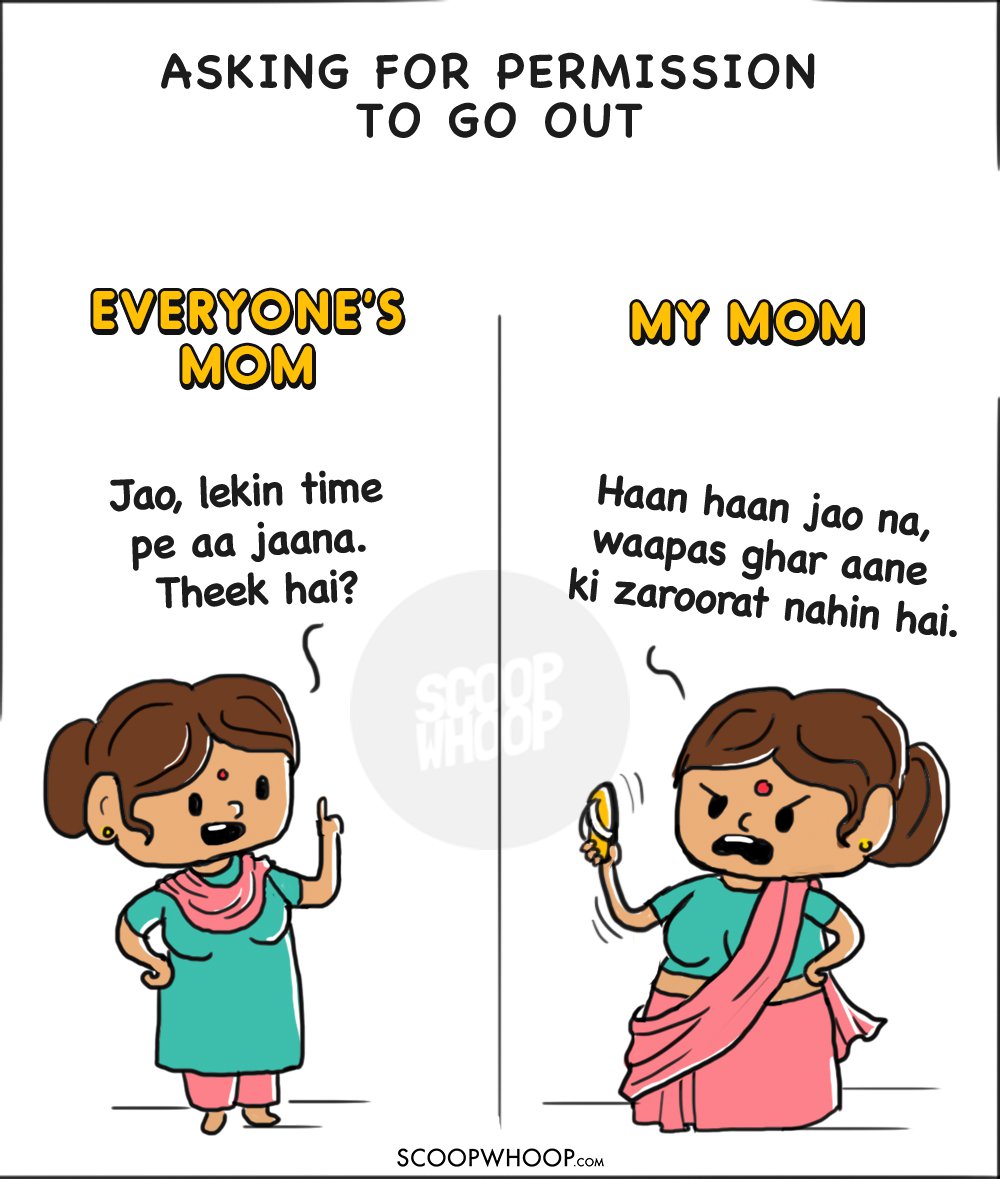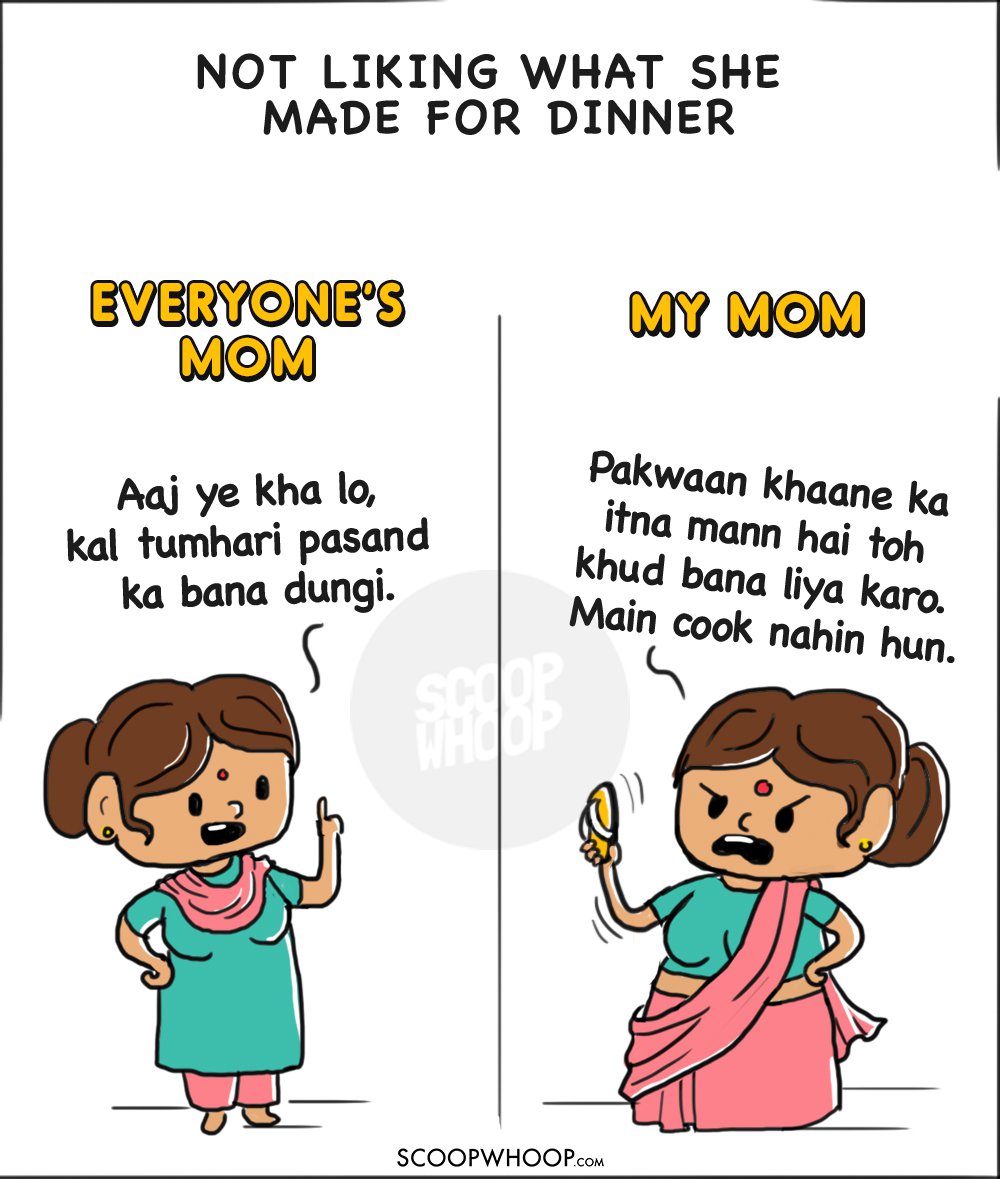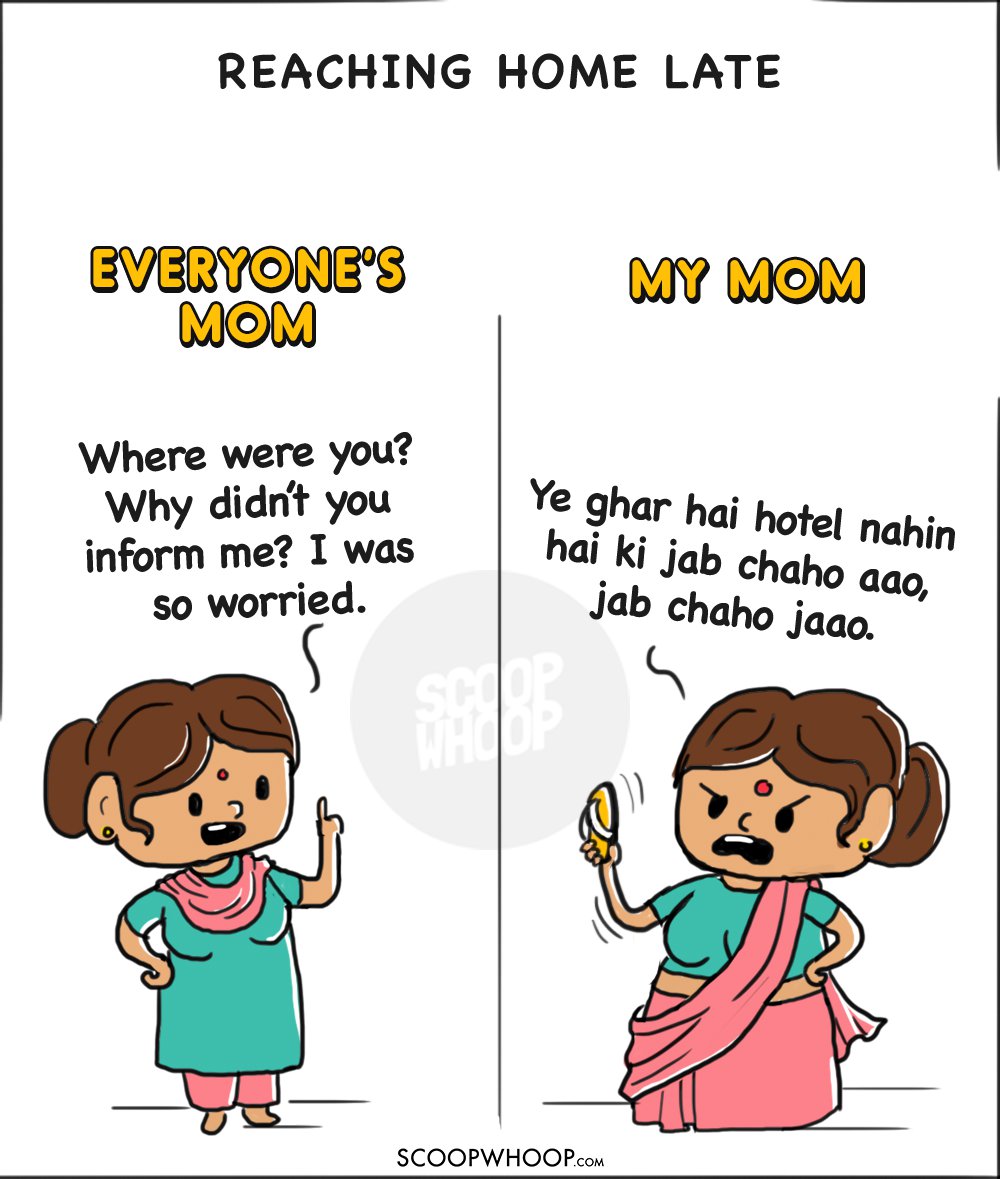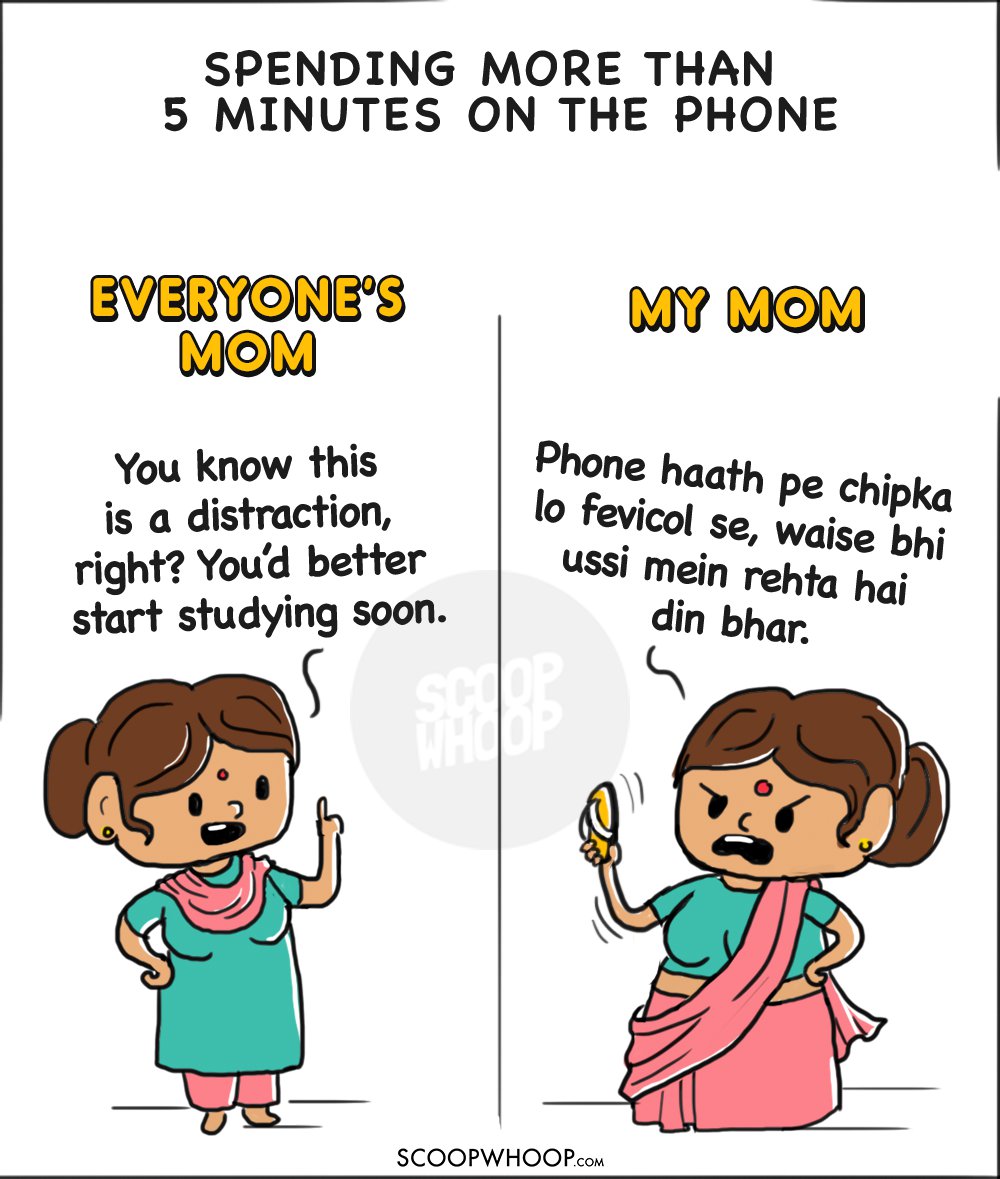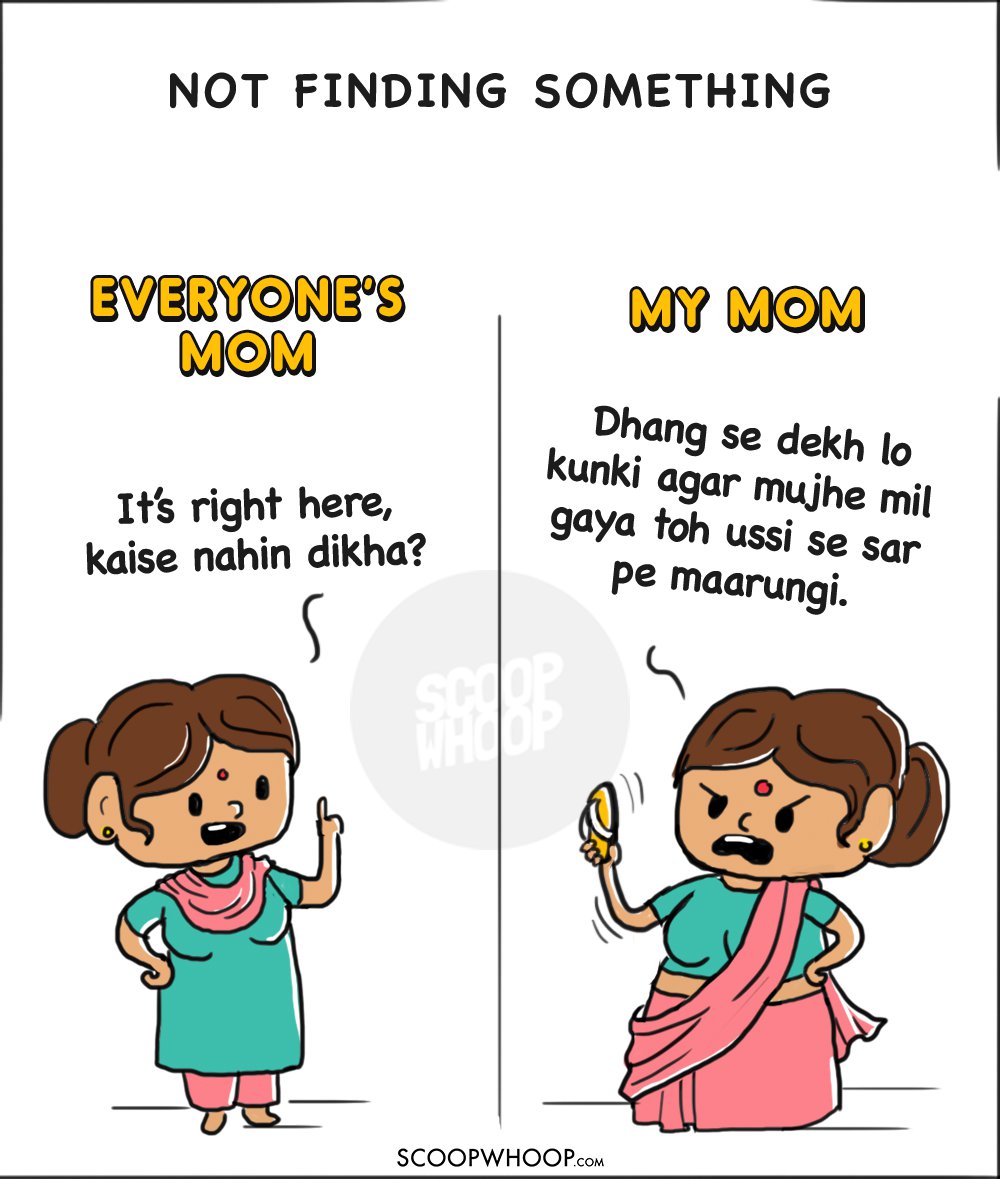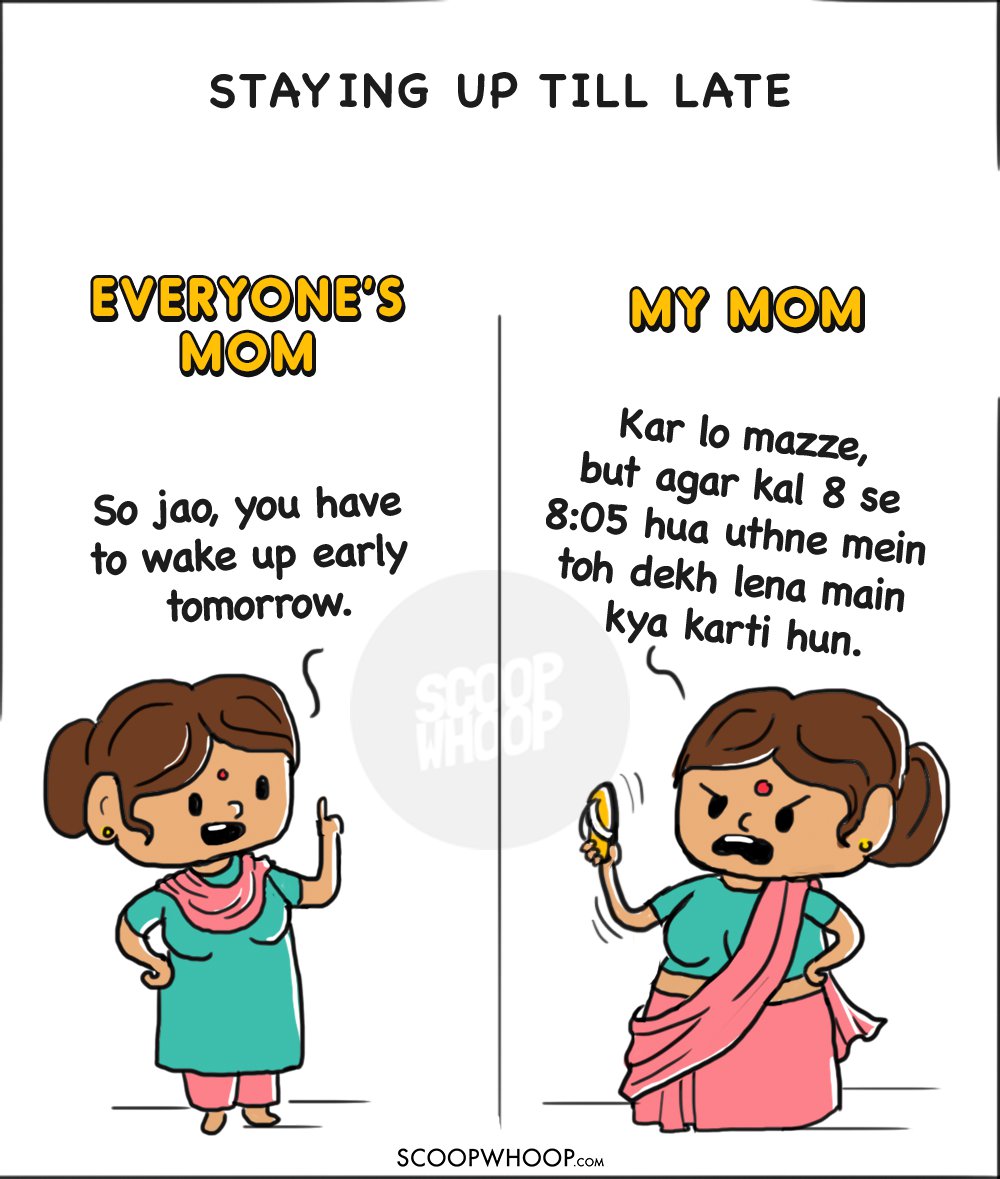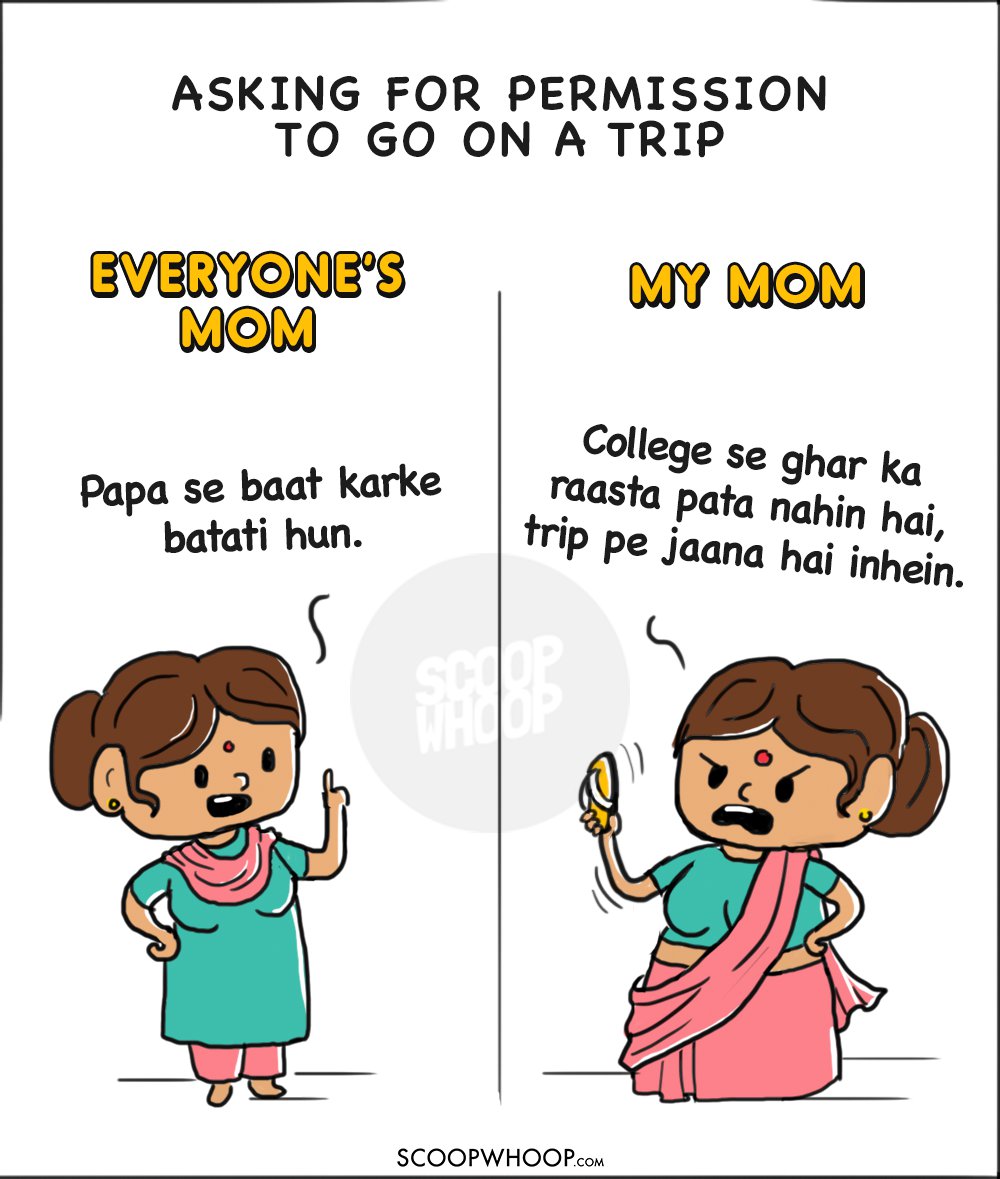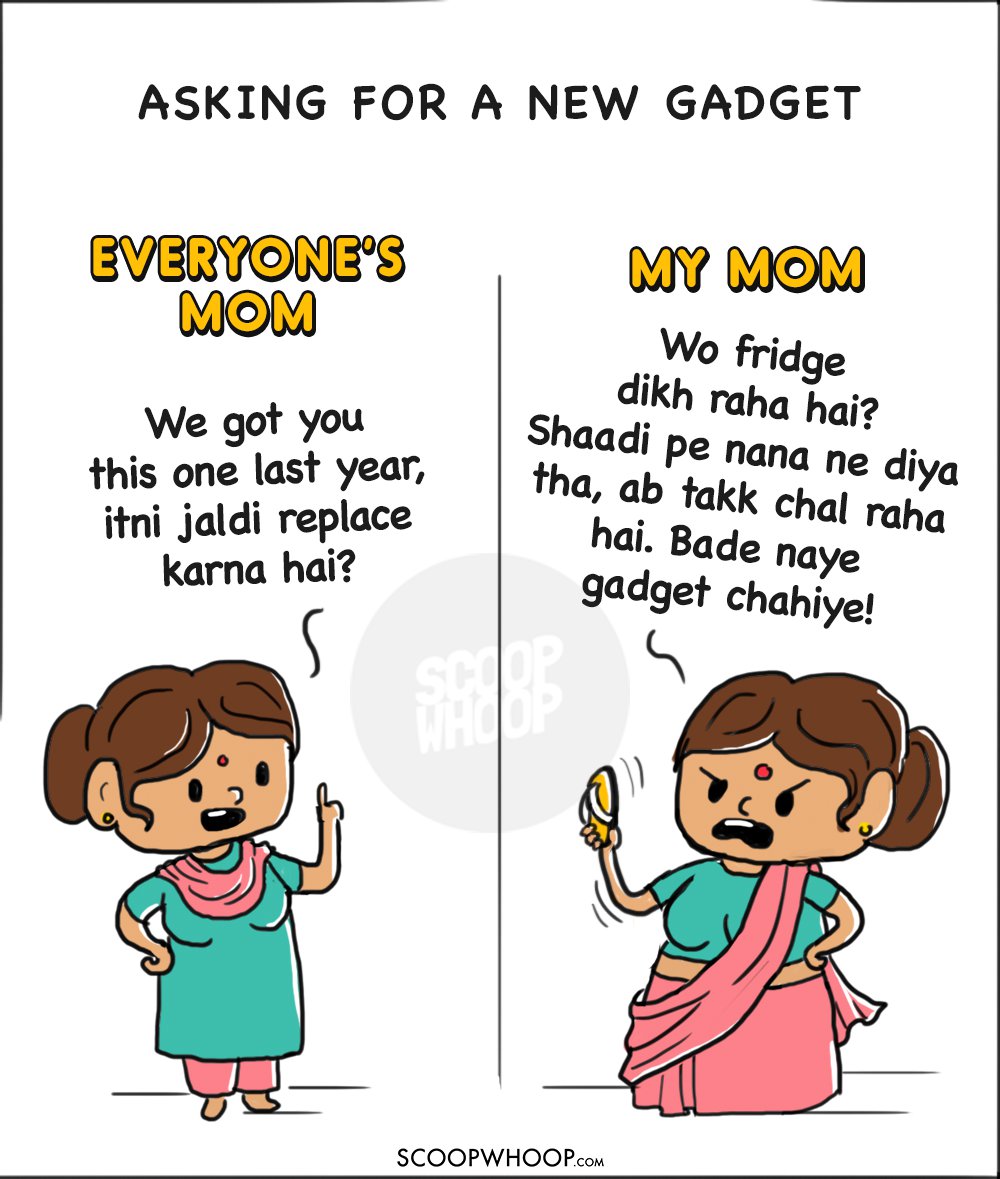 And who can forget the legendary, 'jo karna hai karo'!
Creatives by: Aakansha Pushp and Muskan Baldodia