At the risk of revealing just how old I am, let me tell you it's been ages since I last took an examination and one thing I can tell you for sure is that I do not miss it. Exam time meant for me (and for most normal folk around me) an unforgiving period of panic that truly did not spare even the most prepared among us. Every time they came around, we lost our shit. And every time they were done with us, our bliss almost made us believe deep down that maybe they won't return. But they did.
Well, here are some famous words that are timelessly heard in and around that testing (pun intended) time of life. I firmly believe you shall relate.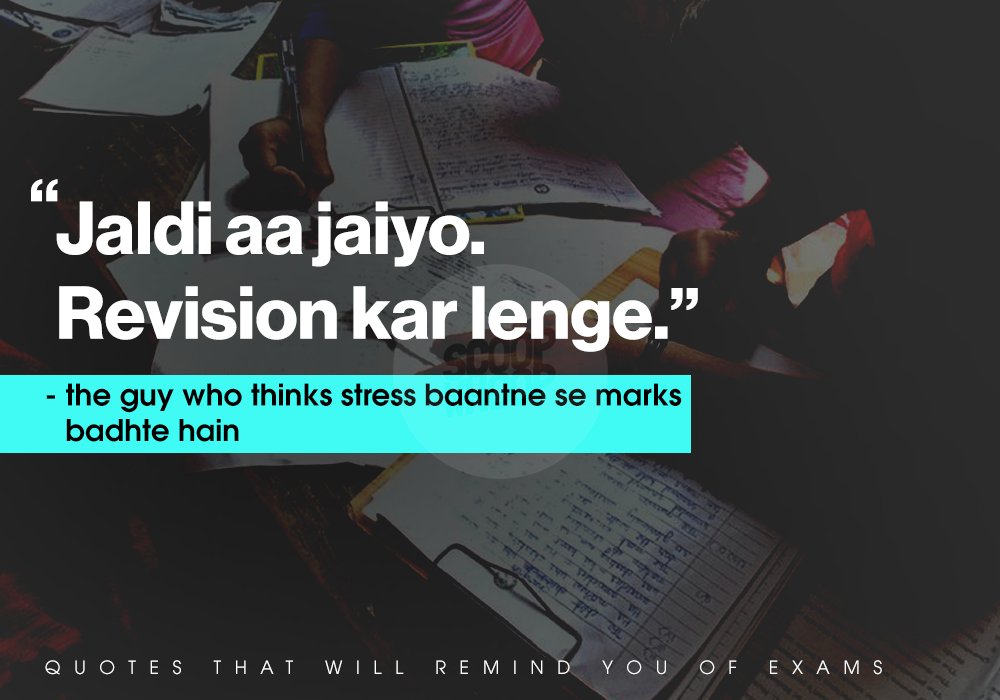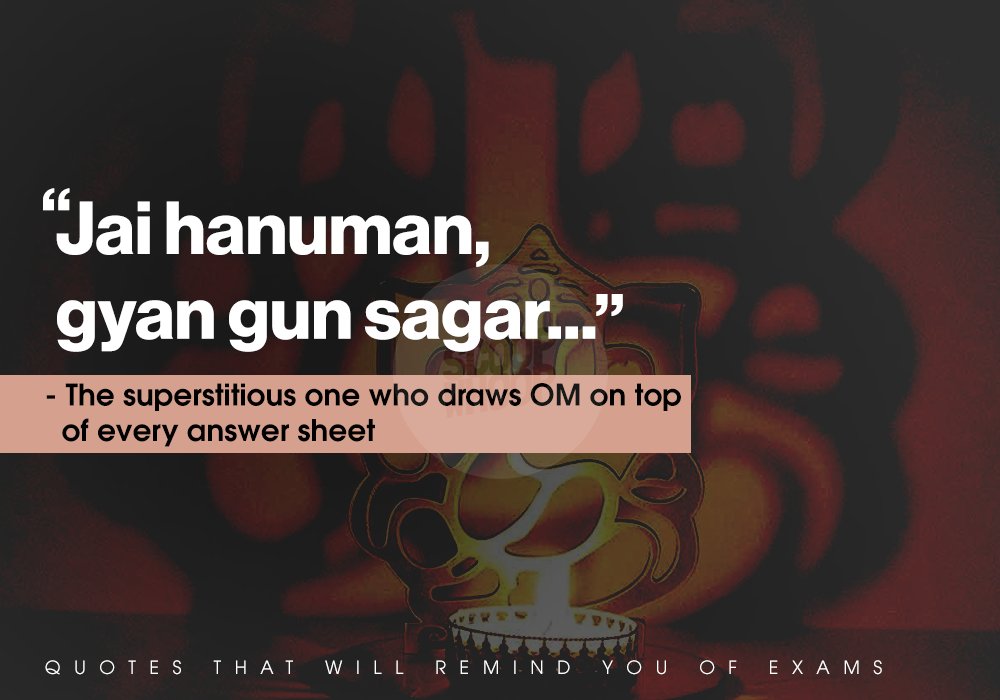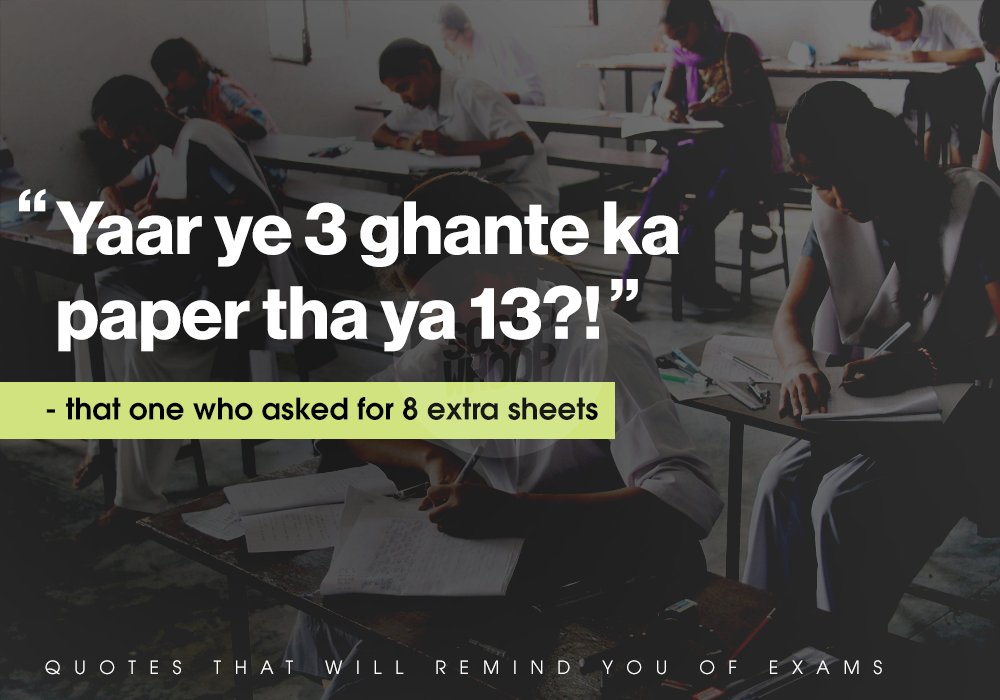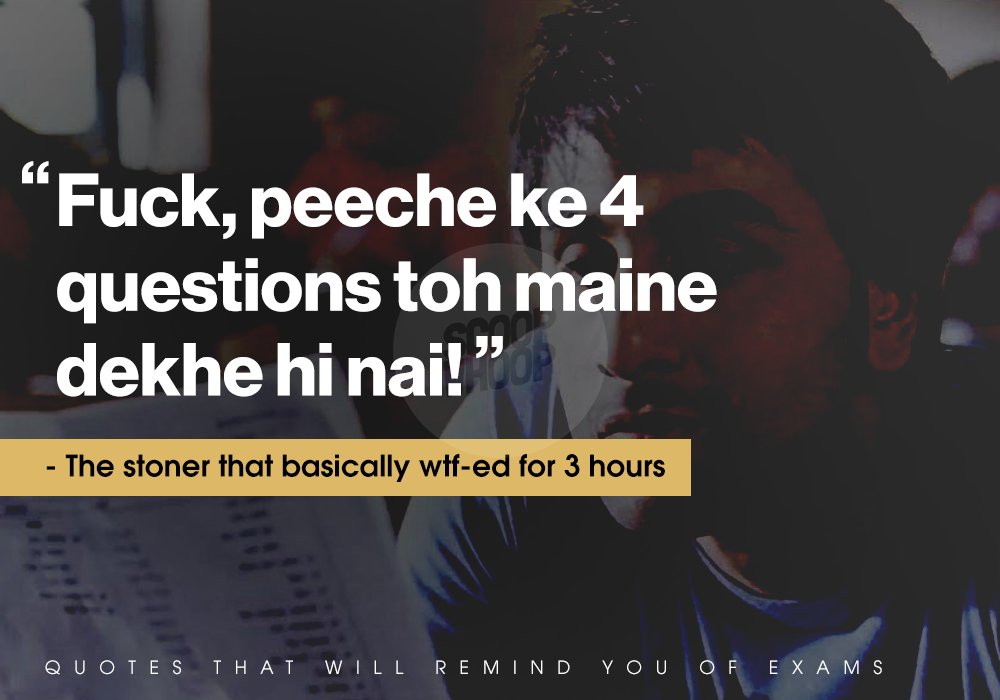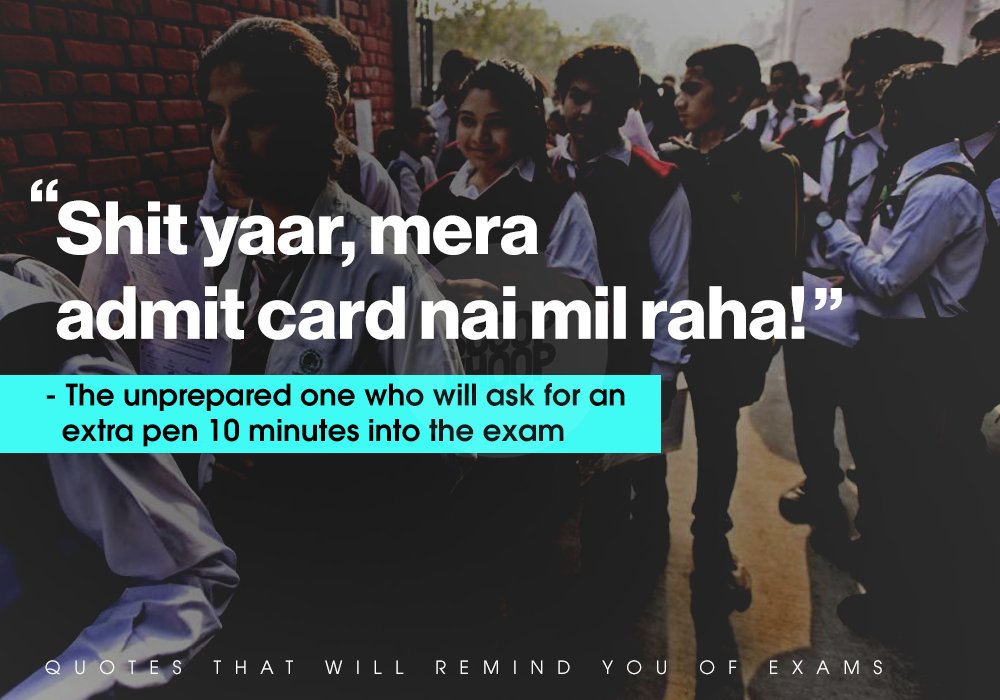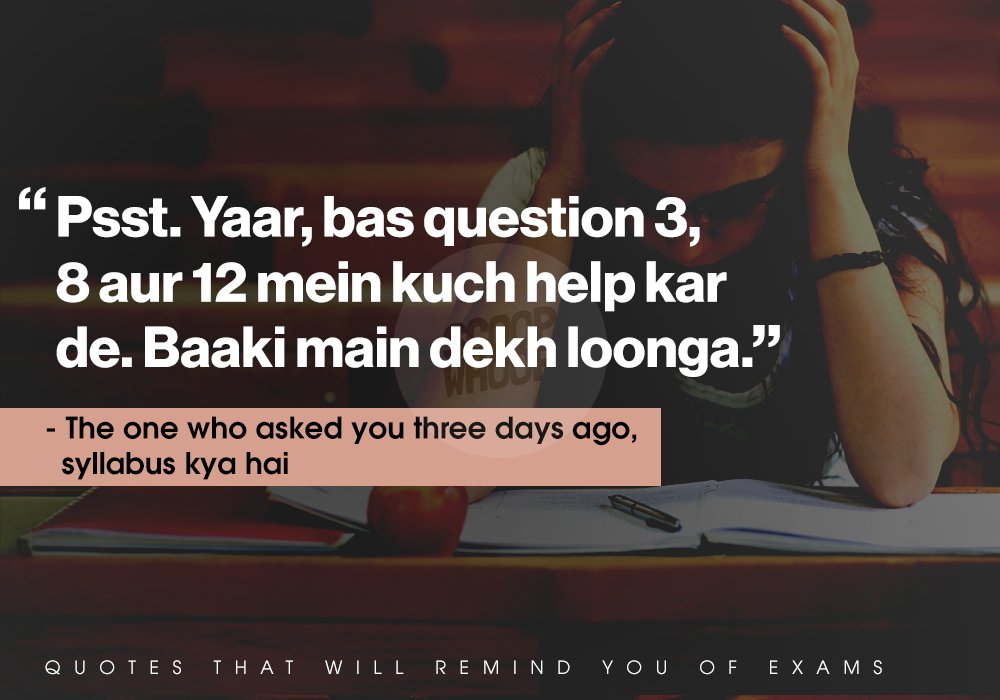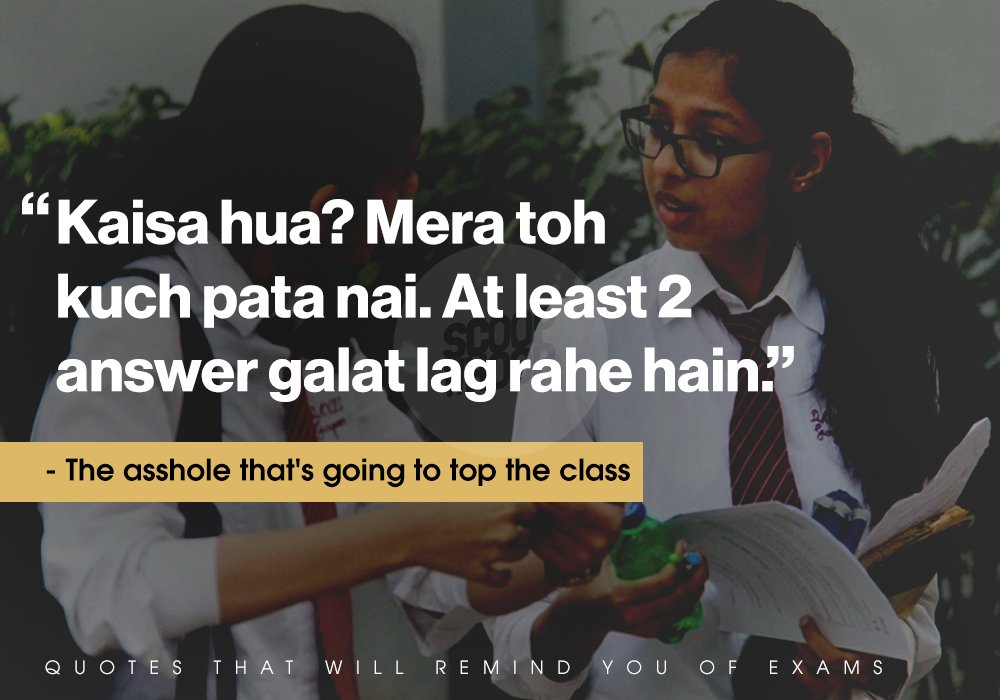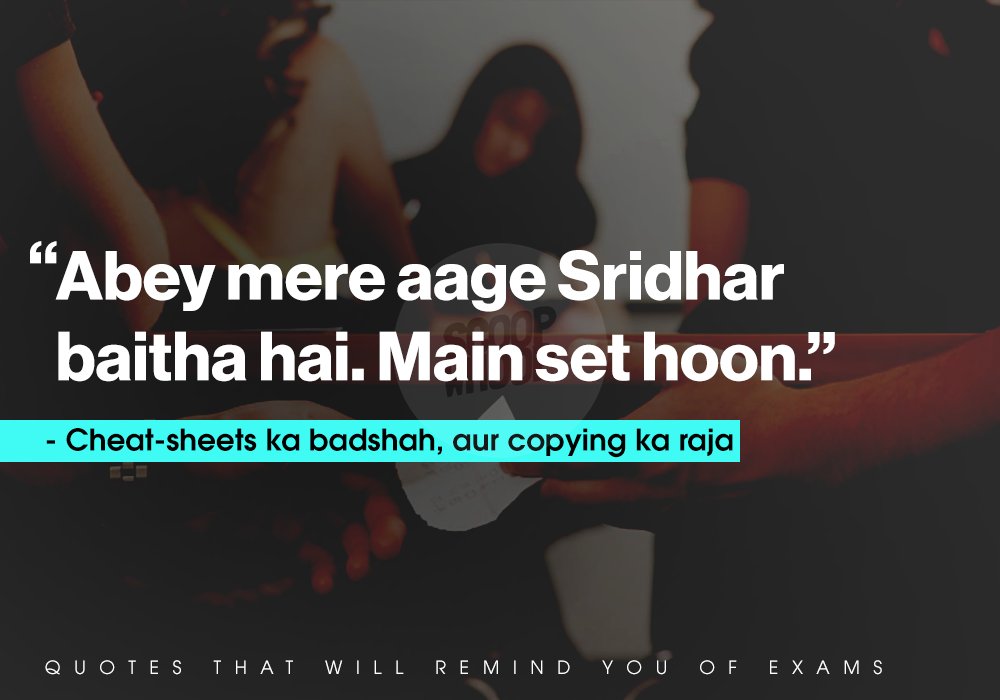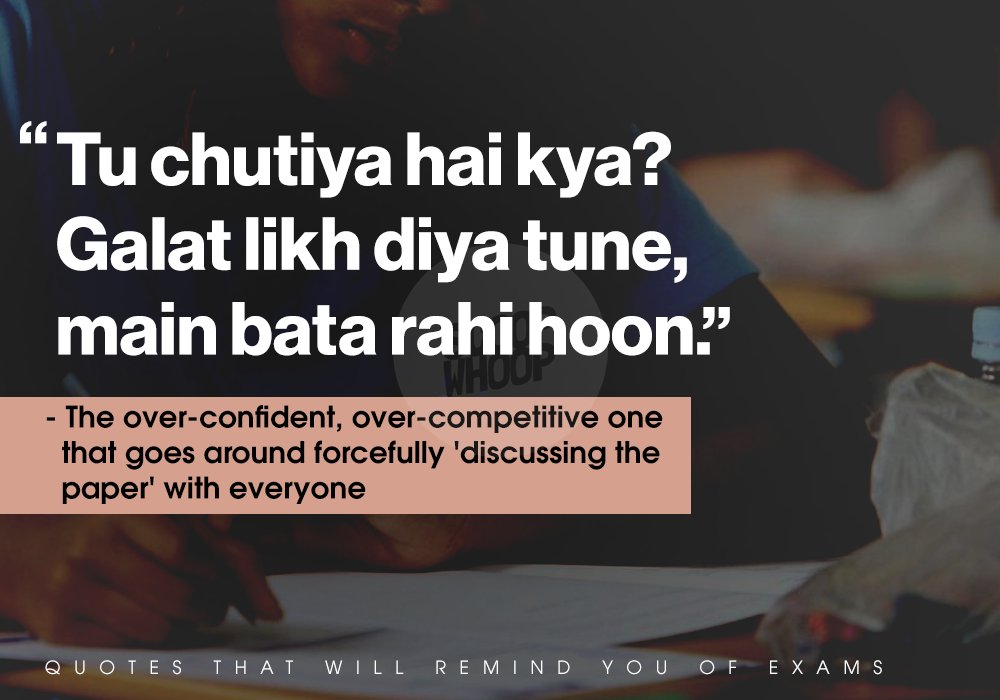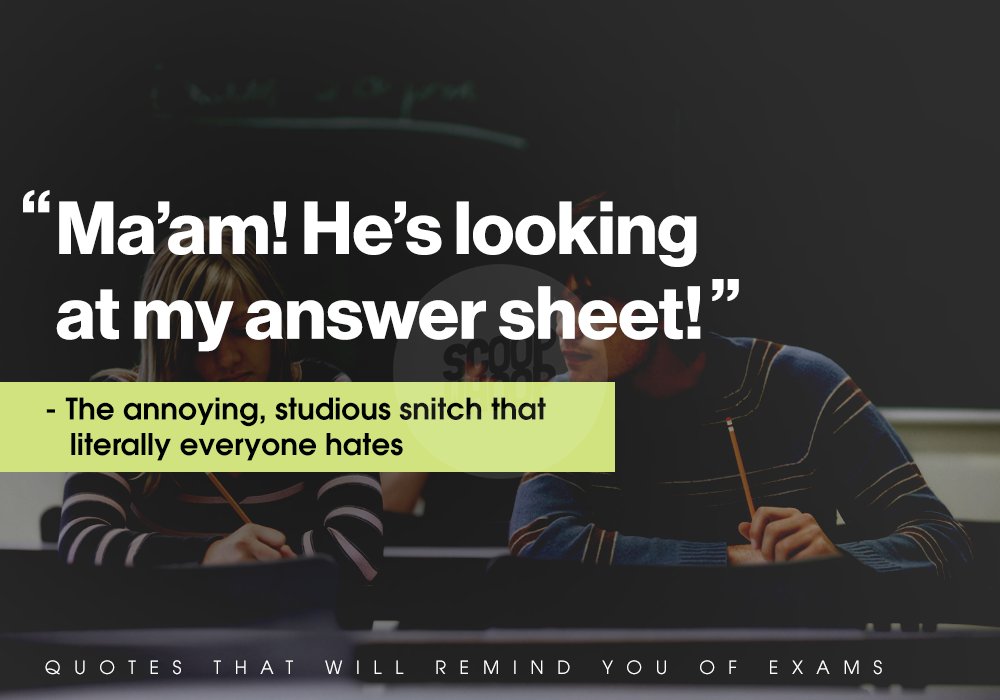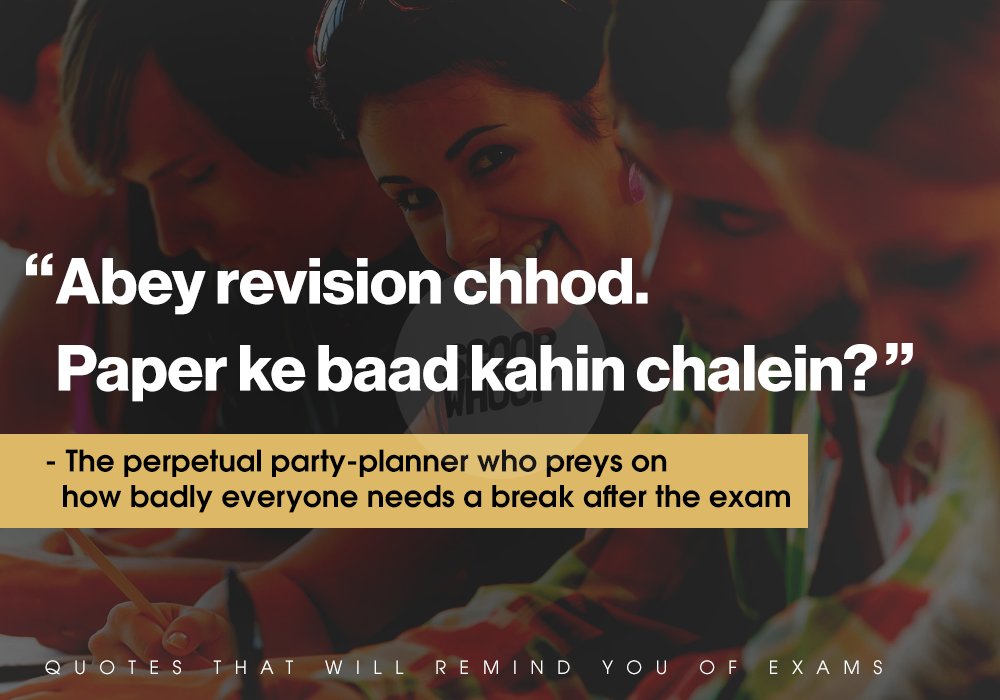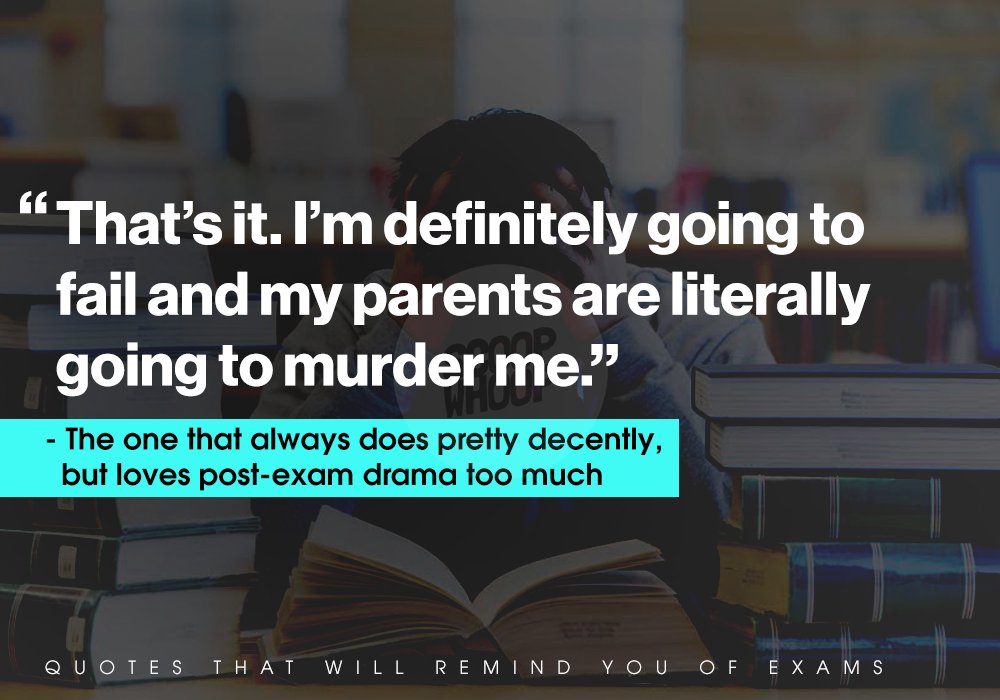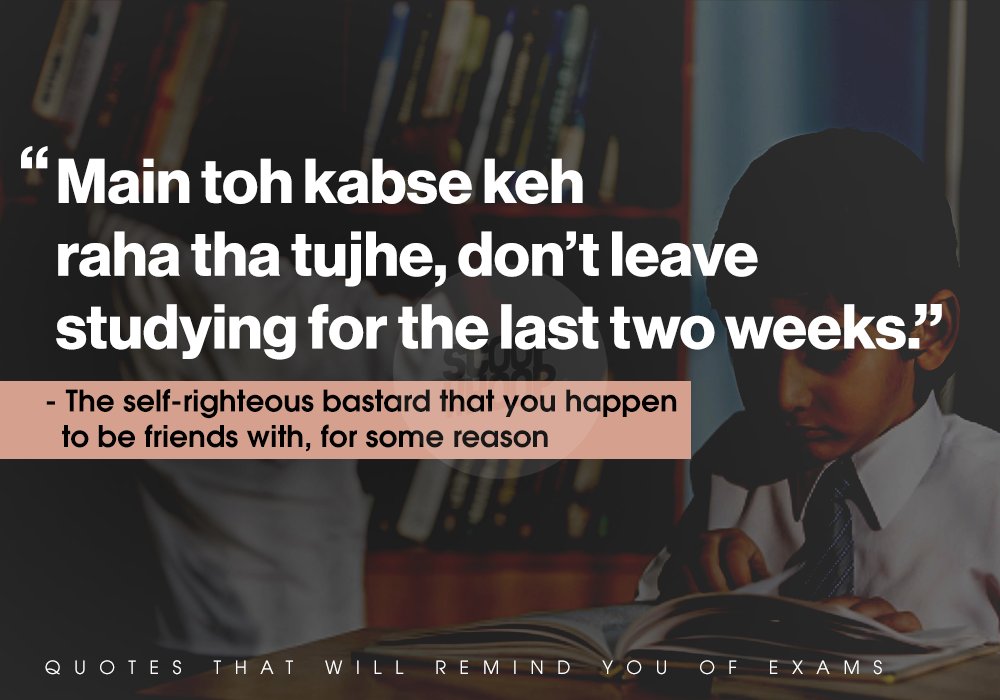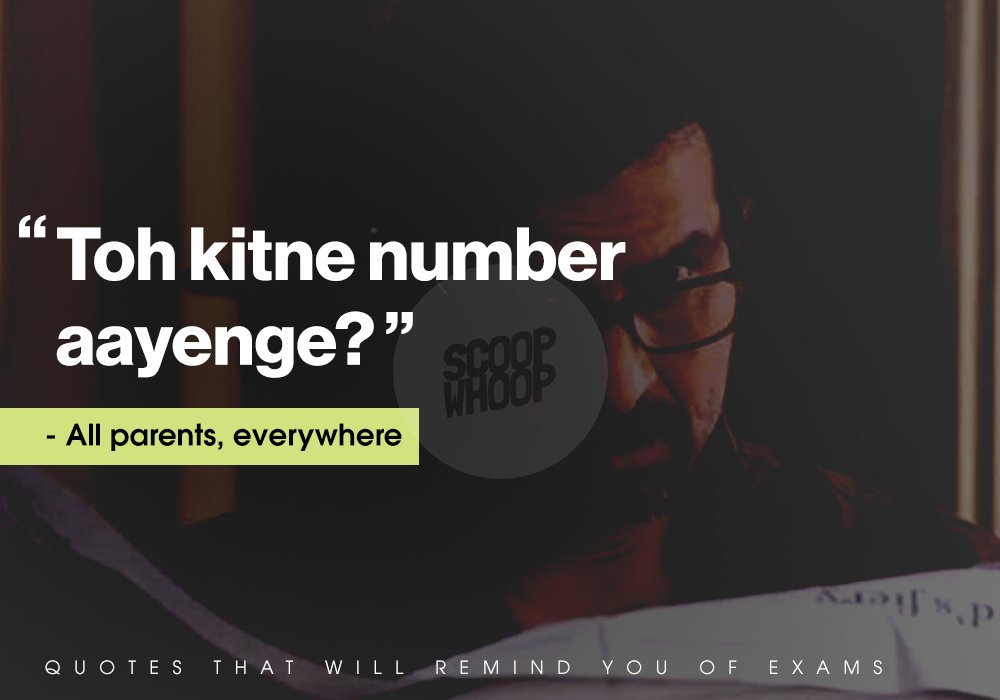 If you're among the poor suckers still taking those darned exams, then my words of comfort are these: Someday soon, the exams will end.
And they will bring the dawn of adult life, where every day, yes every single day, is like a unit test: significantly less cardiac-arrest-inducing than a 3-hour exam, but more of a regular, never ending pain in the butt. Cheers! Oh, and best of luck.
Awesome designs by Rohit Jakhu