There are intellectuals, there are philosophers and then there's Rakhi Sawant. The lady has clearly attained some strange form of nirvana and now seems to be at peace with herself.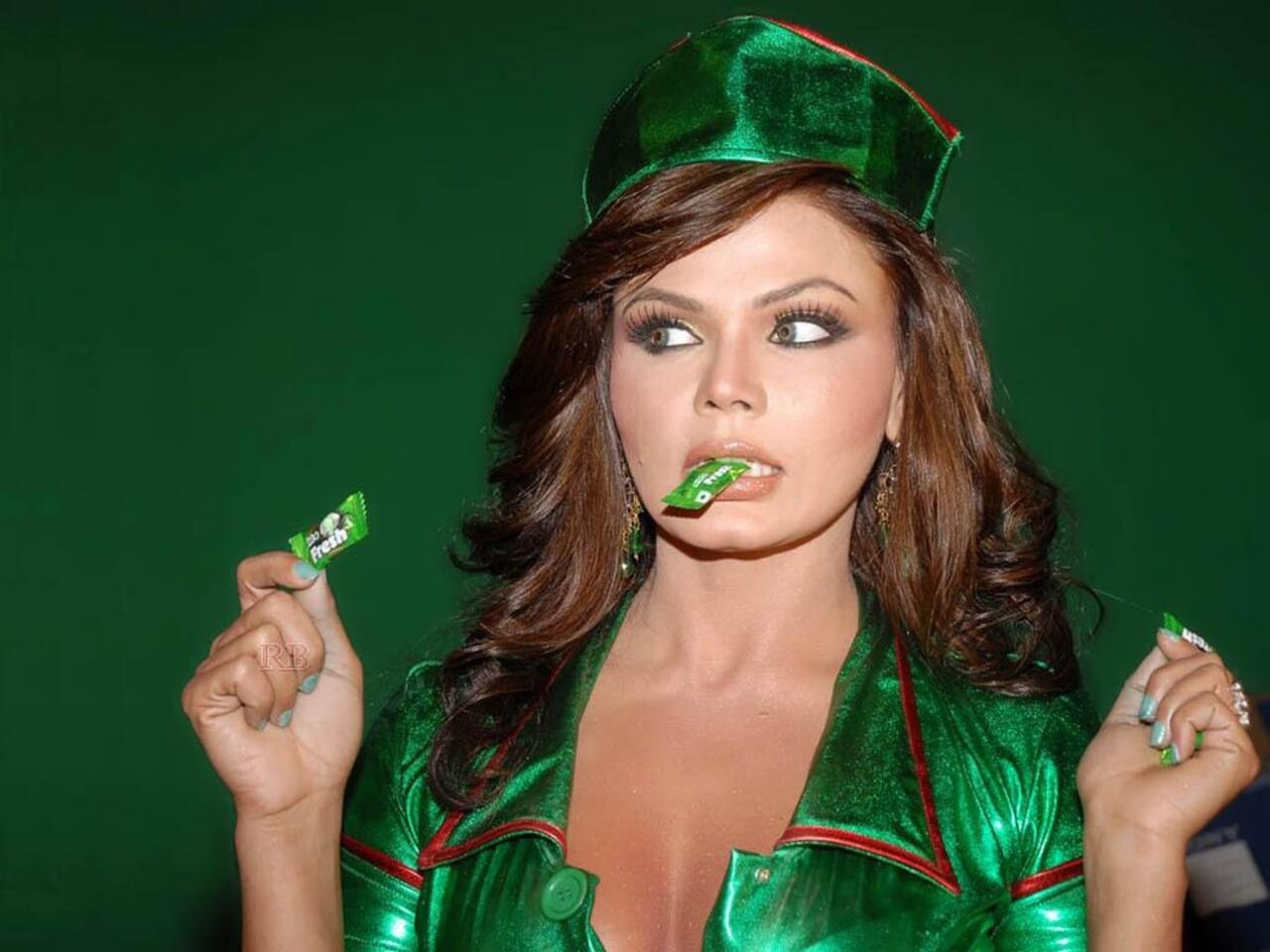 And not just nirvana, she seems to have attained a newfound perspective towards life as well.  
Remember how during the AIB roast event, she'd said that Karan Johar and Ranveer Singh happen to be her 'good friends' and that 'somebody' had dubbed their voices!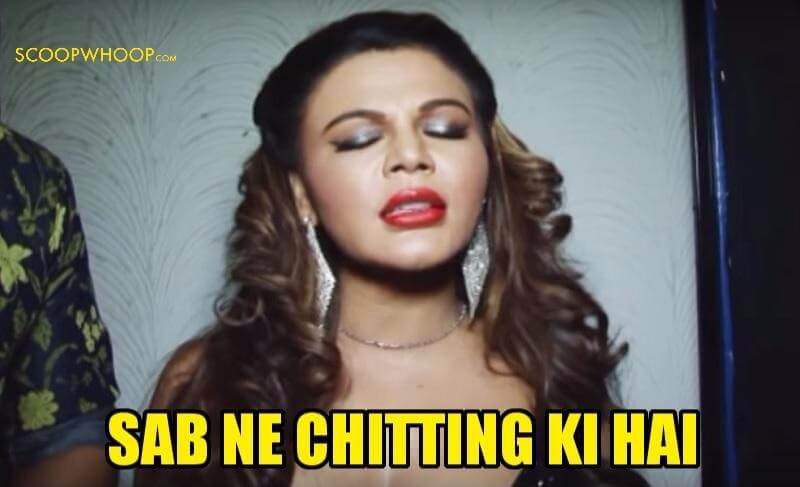 Well, turns out that it wasn't the only time she said something of epic proportions. 
Rakhi Sawant blew everybody's mind once again when she recently came out in defence of Bollywood 'legend' Salman Khan.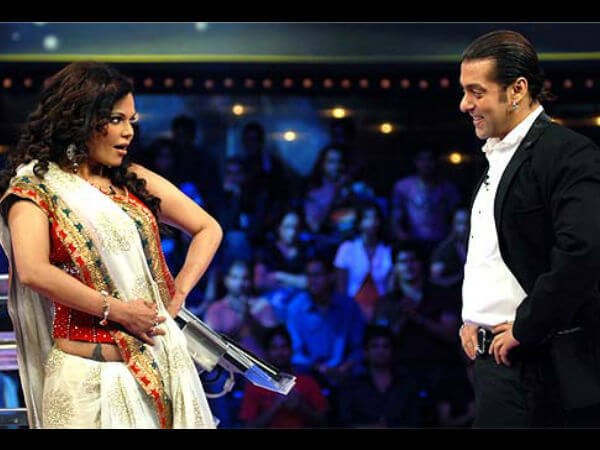 While everybody is dissing the Bollywood superstar over his rape analogy, Rakhi believes that Salman Khan ko phansaya jaa raha hai.  
She firmly believes that somebody else has dubbed that comment over his lip movement!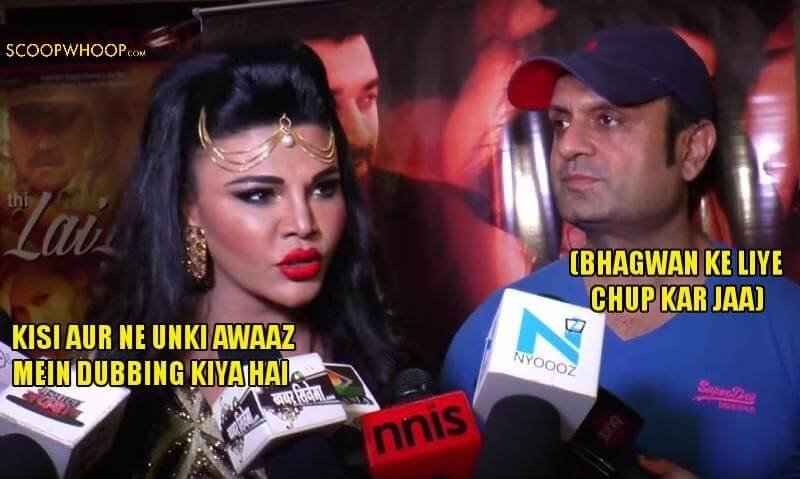 Now you might disagree with everything she says, but you gotta admit, that she does come up with some of the weirdest and the most interesting conspiracy theories ever.  
Hence, we wondered what she would've said, had she been asked about some recent controversies as well. Take a look.
1. On the CBFC-Udta Punjab controversy.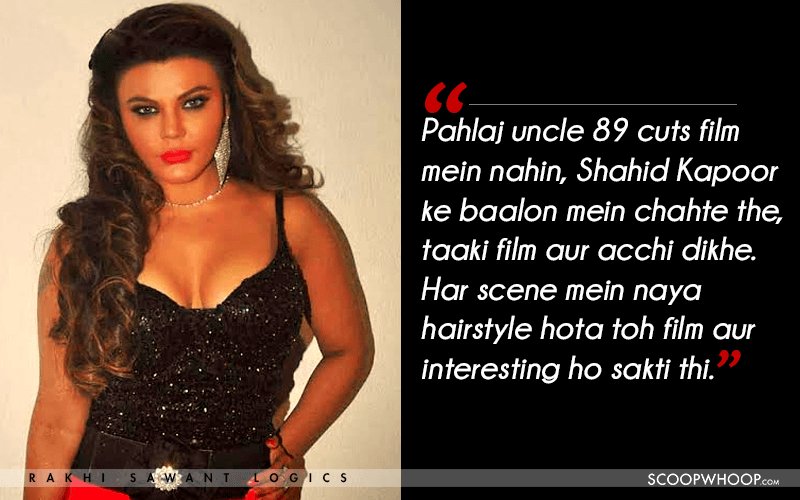 2. On Deepika Padukone's 'My Choice' video.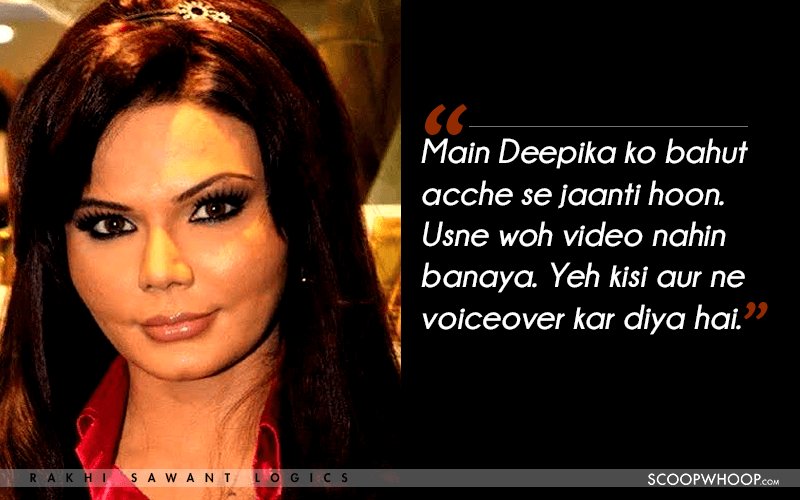 3. On the Tanmay Bhat Snapchat controversy.
4. On Harsha Bhogle being unceremoniously sacked from the IPL.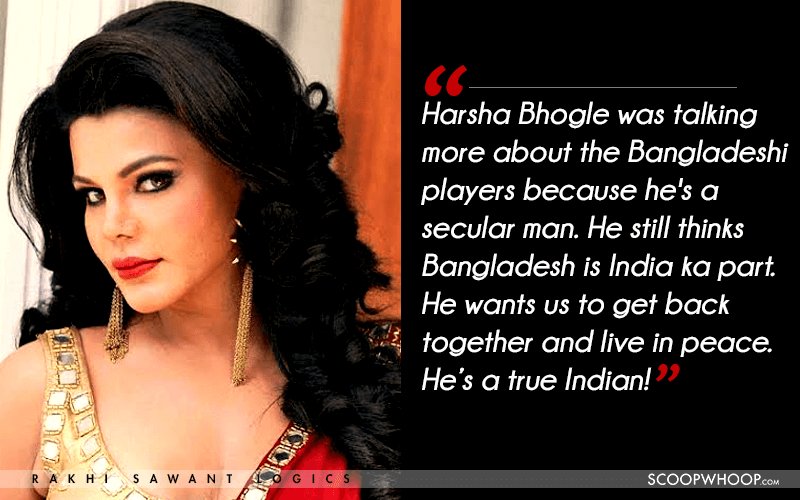 5. On the Shirish Kunder 'Kriti' controversy.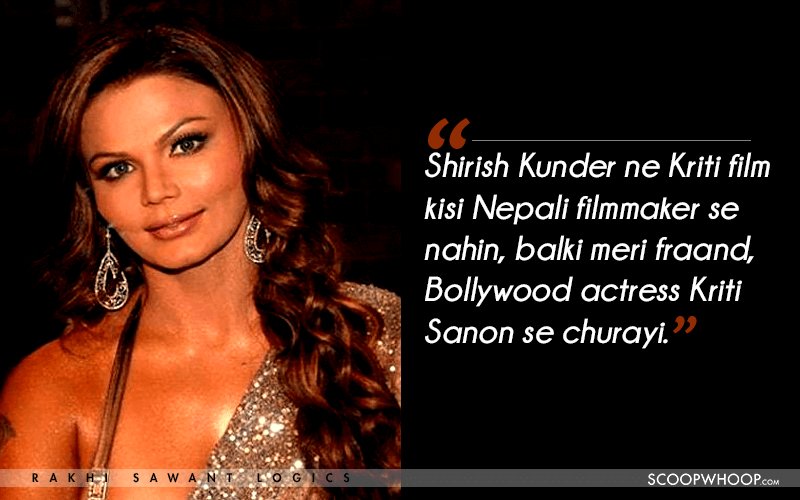 6. On Bihar 'topper' Ruby Rai controversy.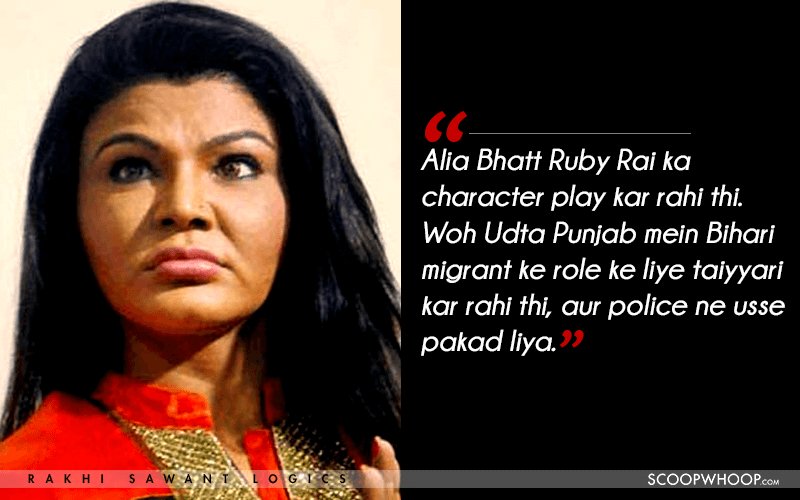 7. On Brexit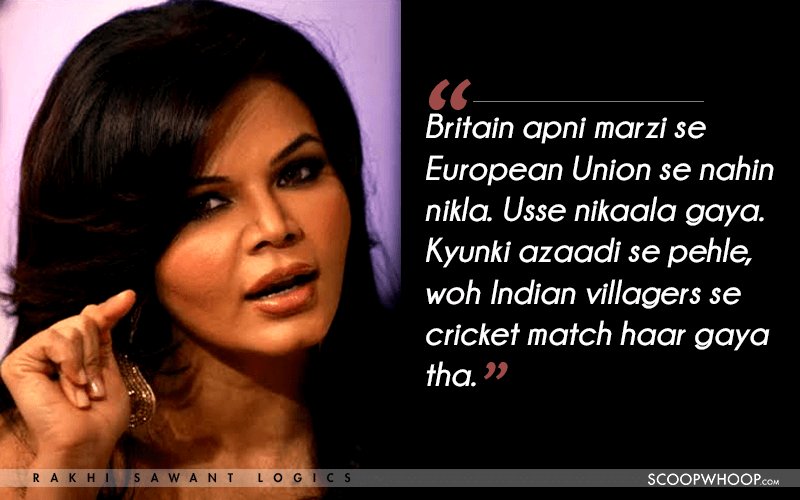 8. On RBI governor Raghuram Rajan's exit.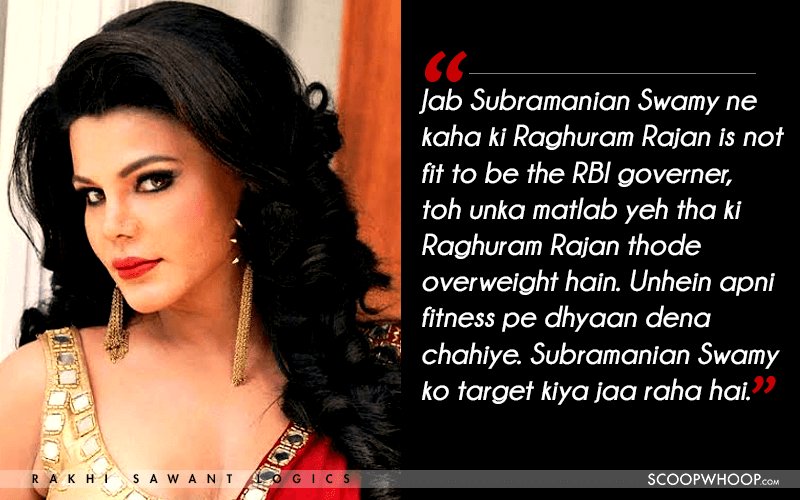 9. On Priyanka Chopra's armpit scandal.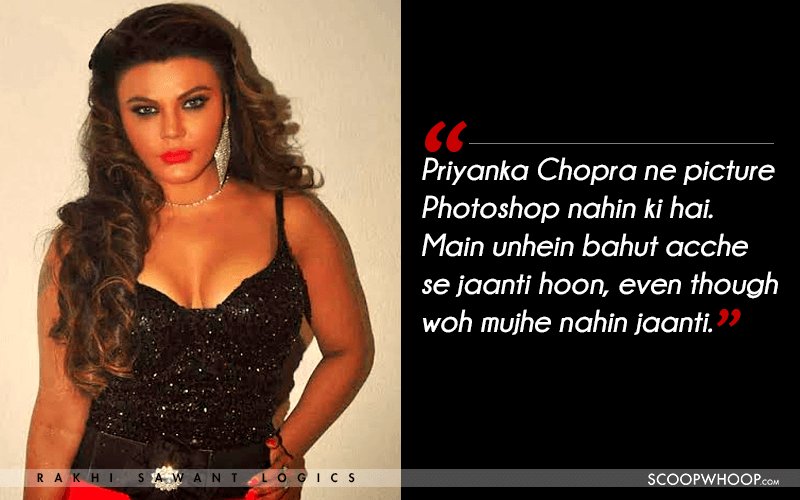 It's okay, Rakhi. We love the way you are!