Messy, crowded with impossibly long lines and not enough mirrors, female public washrooms are all this; but it's also the one place where most of us girls have found a random friend. You know how they say, a friend in need is a friend indeed?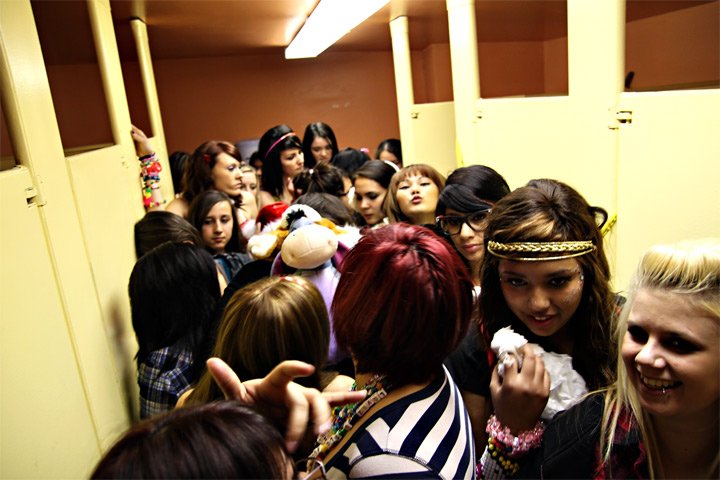 And while finding a random champion in a public restroom is nothing new for women, this Reddit thread lists out all the unspoken rules of the 'ladies toilet'. 
1. Let her know.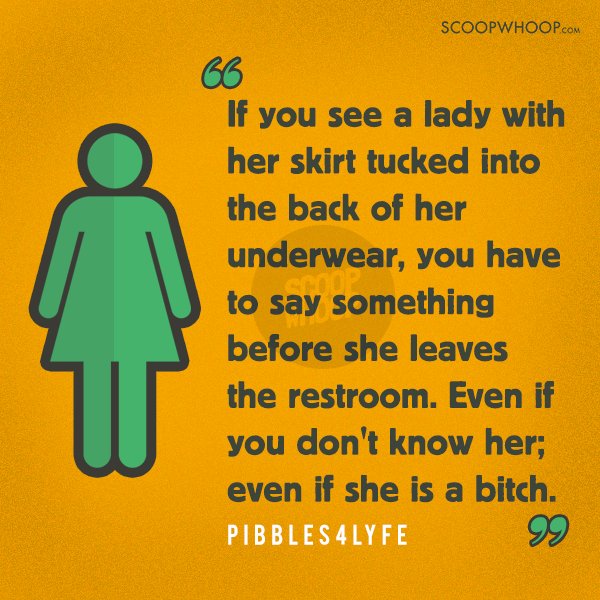 2. The 'roll' that joins us together.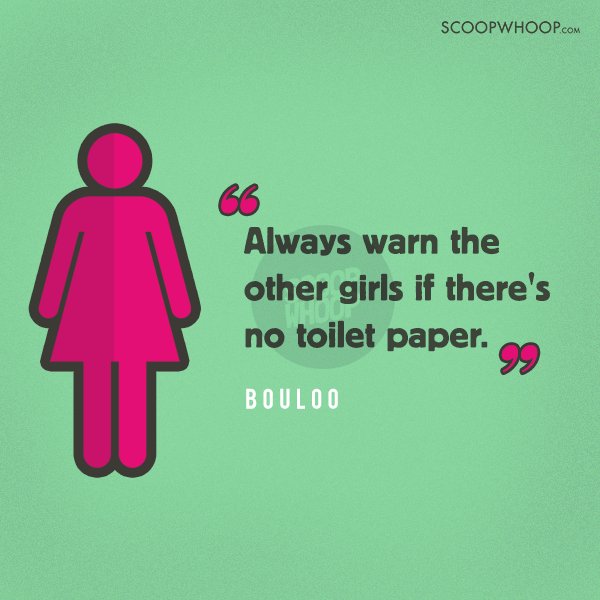 3. No one likes a 'Peeping Tom'.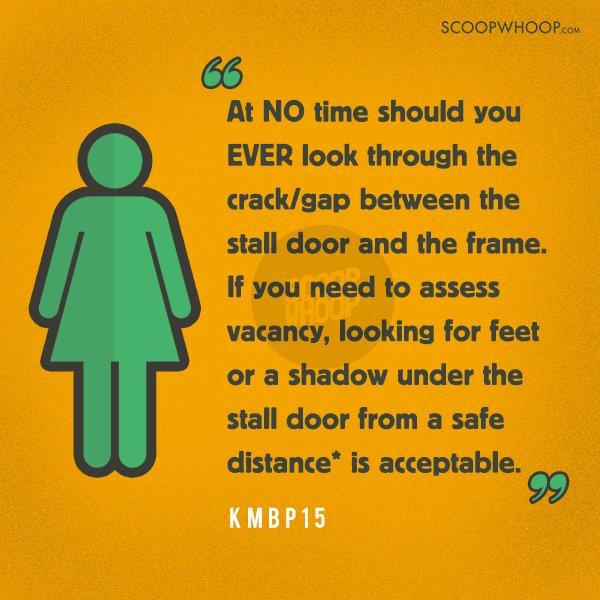 4. It's true and you know it.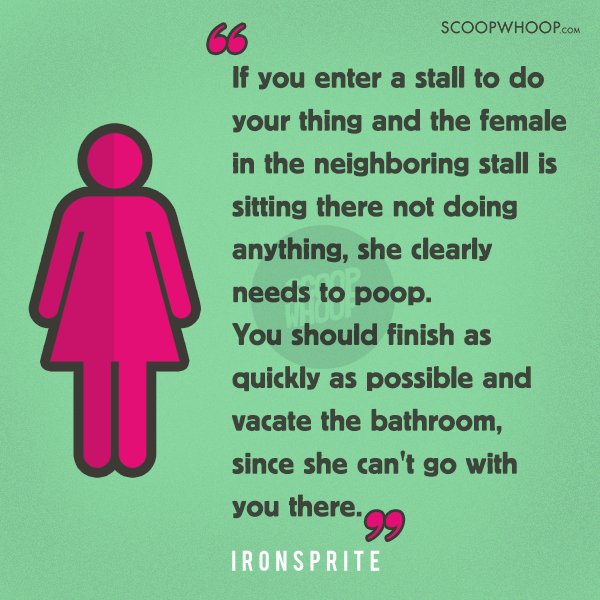 5. Sharing is caring.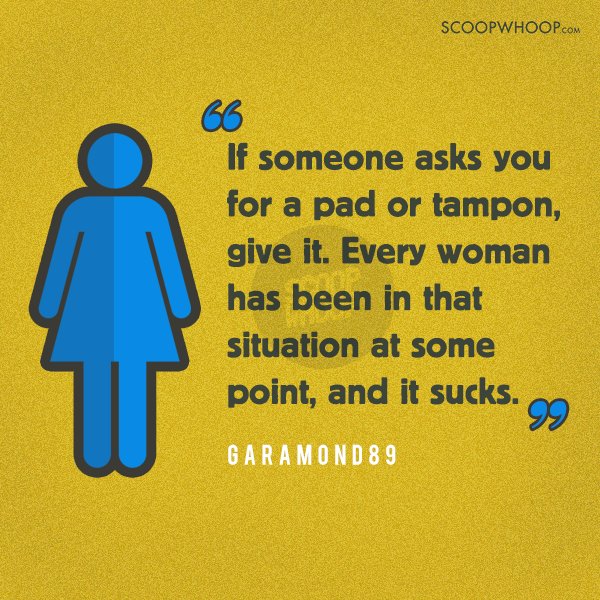 6. Golden words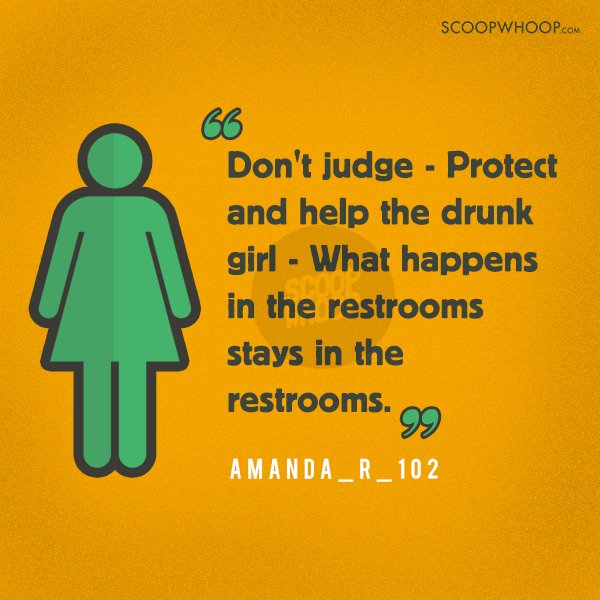 7. Be kind.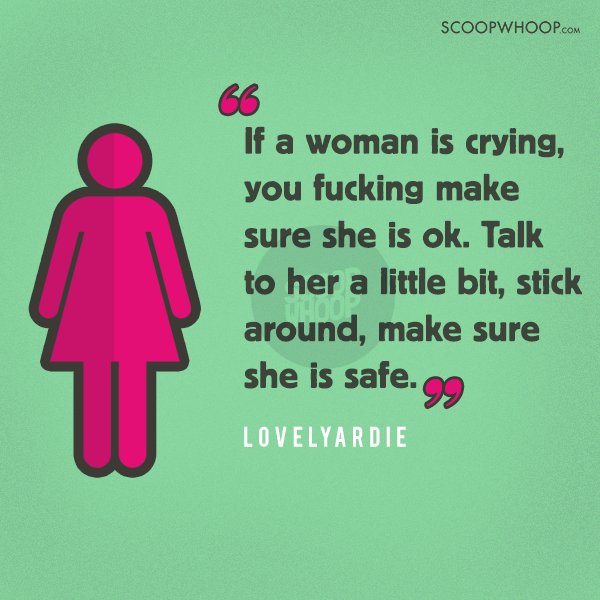 8. Sense the urgency. 
9. Public restroom is not a personal vanity van.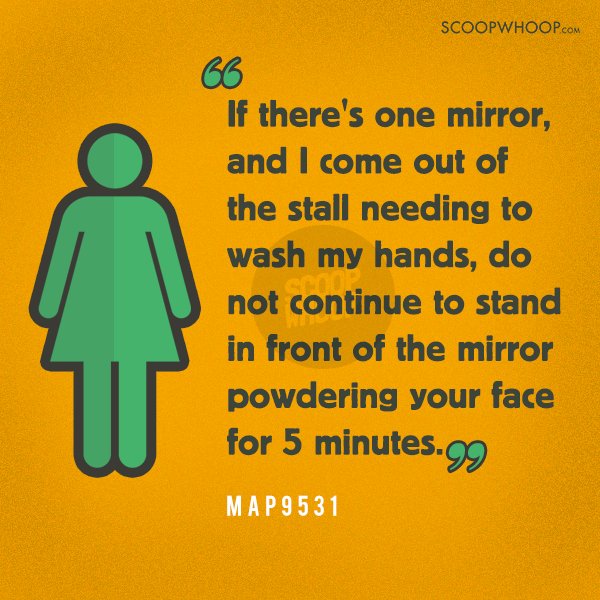 10. Just give.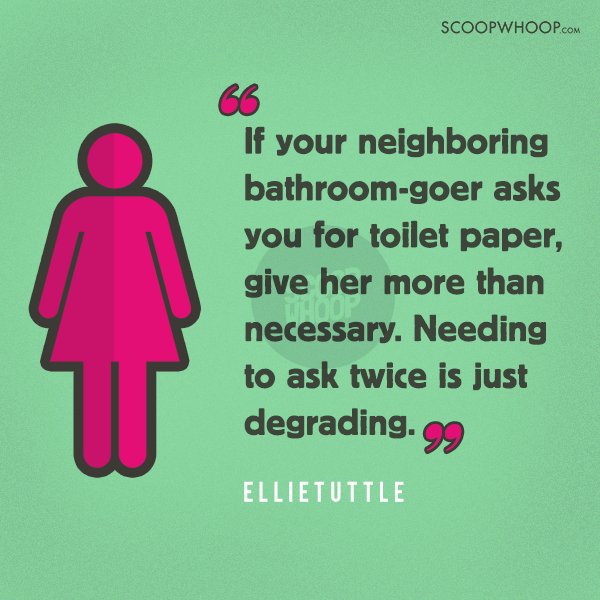 11. 'Buffer Stall' is the first rule in the Public Washroom Etiquette rulebook.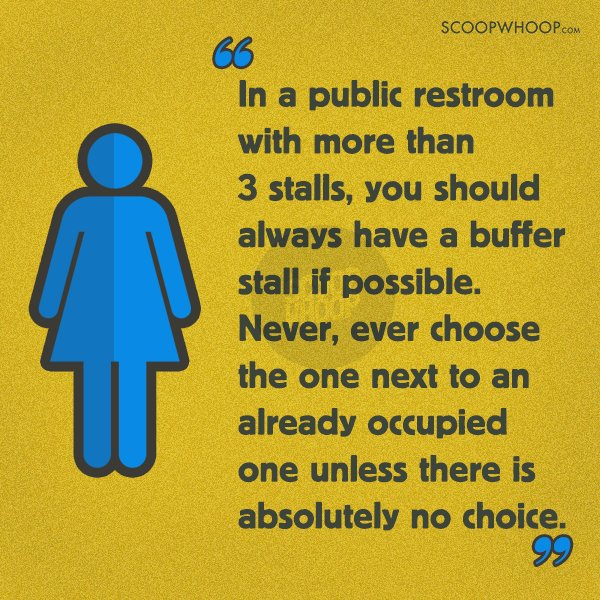 12. 'Hold the door.'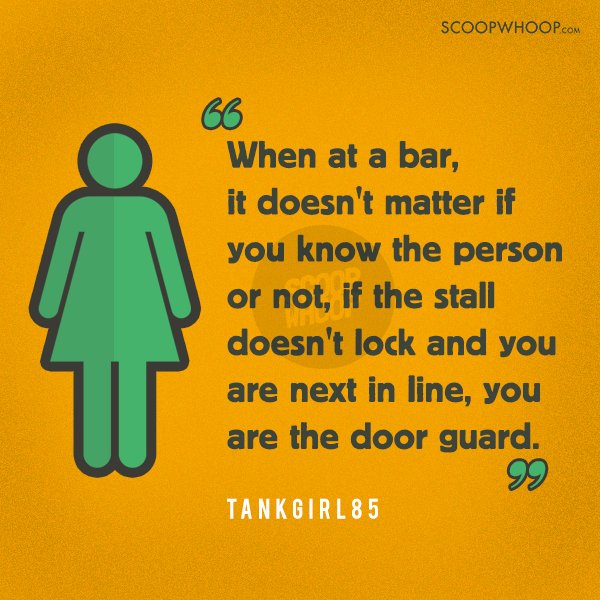 13. Help a fellow girl deal with that fuckboy!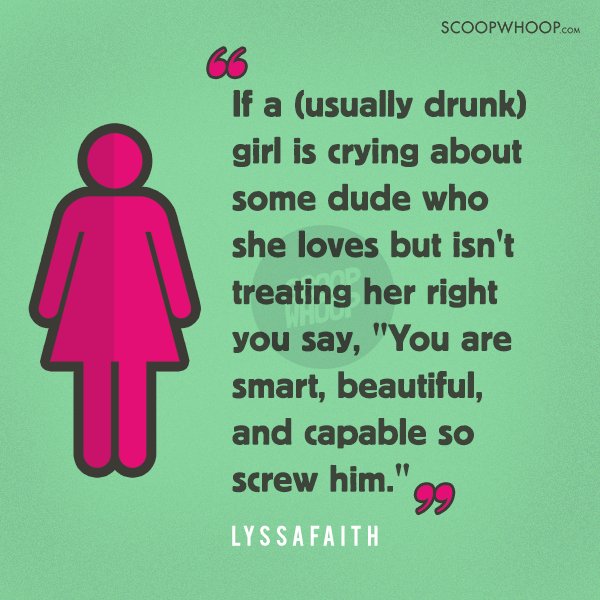 Know of any other girl code? Let us know in the comments section below. 
All designs by Aakanksha Pushp.