Christmas time mein kaafi feels hai.
Kids around the world look forward to the arrival of Santa Claus all through the year. And he never disappoints. The man is quite good at his job – from maintaining a naughty-nice list to reading kids' minds; from riding his sleigh in the sky to breaking into houses through chimneys.
But if Christmas Baba ever came to India, he would probably regret his decision. Because tackling India sab ke bas ki baat nahi hai. Here's a hilarious look at everything that could go wrong.
1. Santa would realise it the the hard way that GST kisi ka dost nahi hota.

2. Santa might be an expert at riding sleighs, but autos are a totally different ball game altogether. 

3. Santa knows how to deal with bad kids, but what about Indian cops?

4. Navigating through Indian galis and gol-chakkars? All the best with that, Santa.

 5. Even if Santa, does manage to find the house, how would he get in?

6. Even if Santa does manage to find the house, and does manage to get in, he won't find milk and cookies waiting for him.

7. But what's all that effort for anyway when you don't even get any attention or adoration?

 8. But then, maybe it's better to be ignored than to be misunderstood.

9. Really, it's like saying aa bael mujhe maar.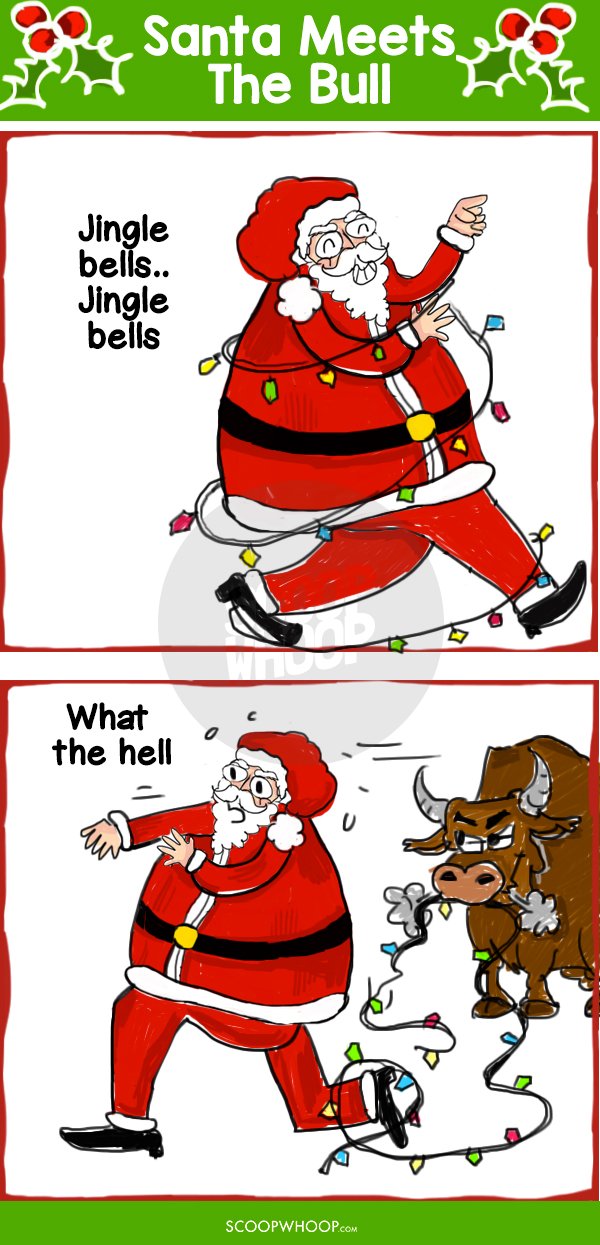 But then again, Santa, you probably should come to India. It's going to be one incredible story to tell your grandkids!