No one comes close to Indians when it comes to celebrating. Doesn't matter what the reason is, if it's remotely good, let the congratulations flow like water from an overflowing bucket.
But this guy's 'Friends, Cousins and Well-wishers' have taken the celebration game to a whole other league. Because this happened.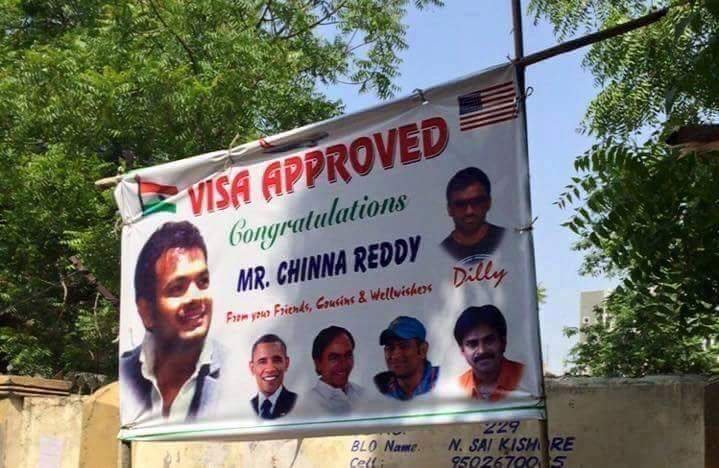 I mean, you know you've done something great when Telangana CM Kalvakuntla Chandrashekar Rao a.k.a. KCR, Telugu movie star Pawan Kalyan, MS Dhoni and even Barack Obama are congratulating you.
h/t Redditor y2km11