We know. We know how you're feeling as you see the weekend slipping by. It's a sad, sinking feeling.
That's why, while you wait for Monday to make your lives miserable again, we made these shayaris to comfort you a little.
Take a look.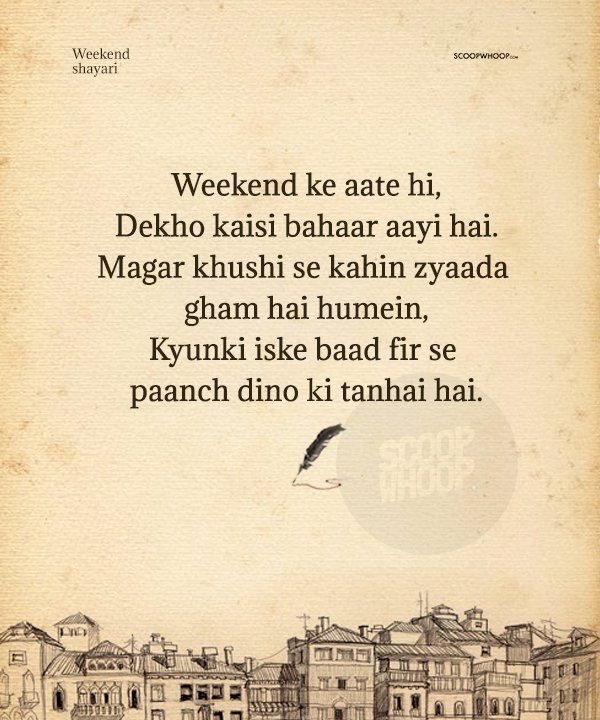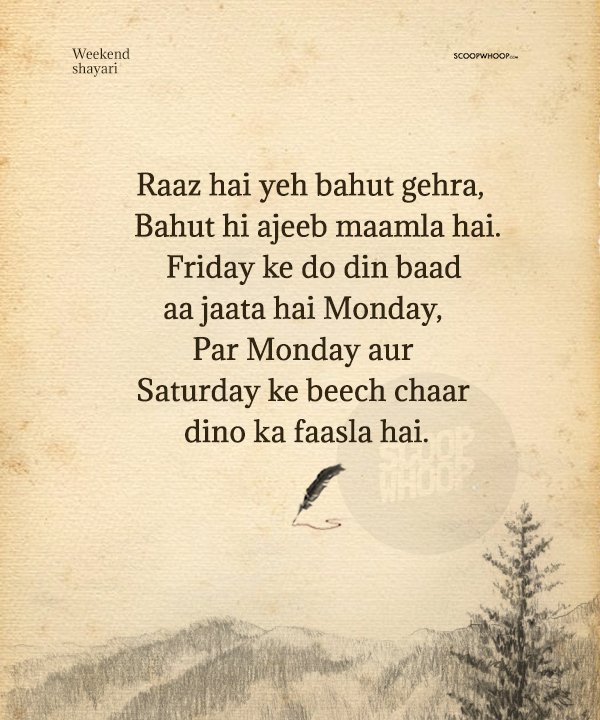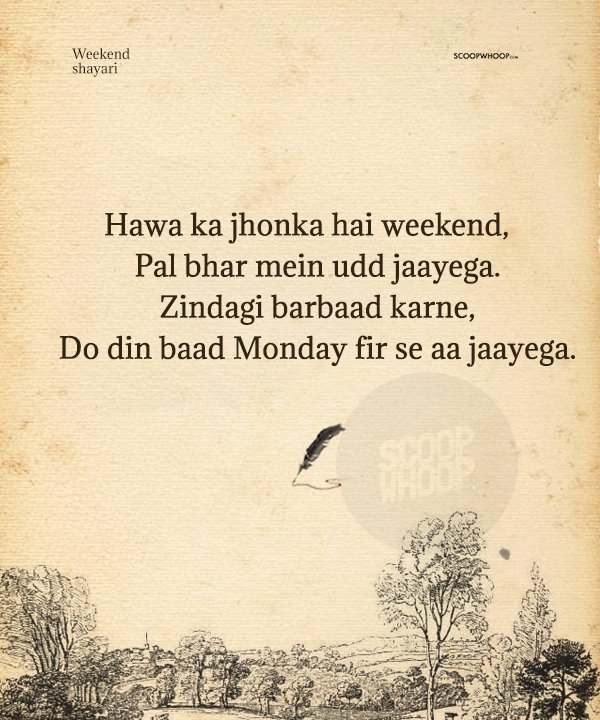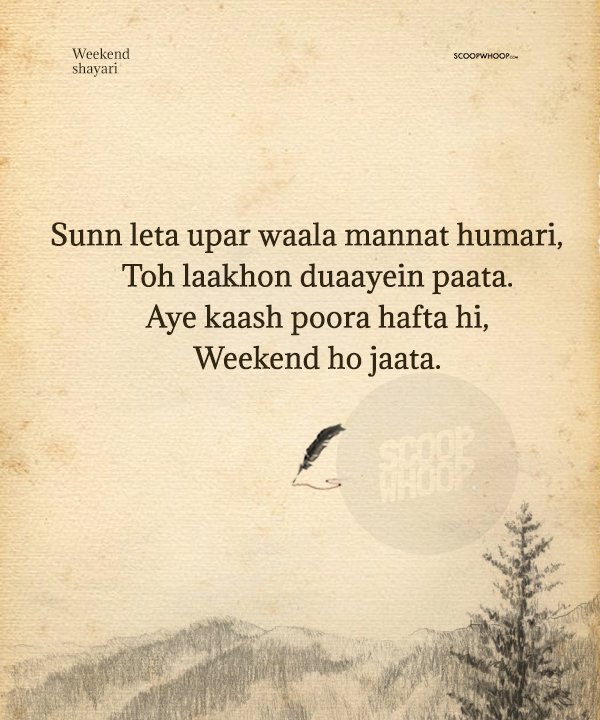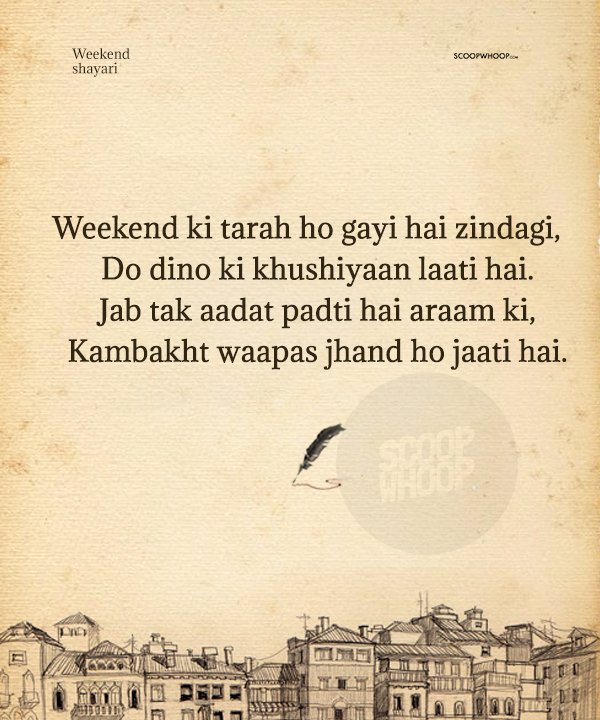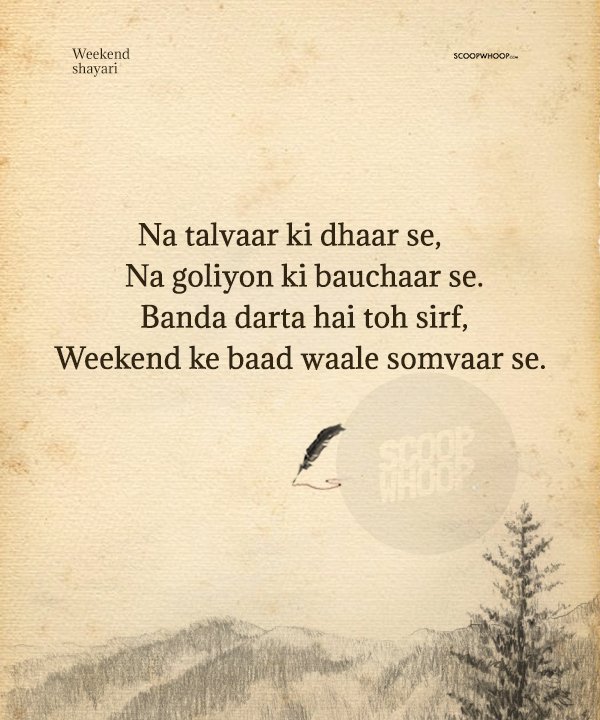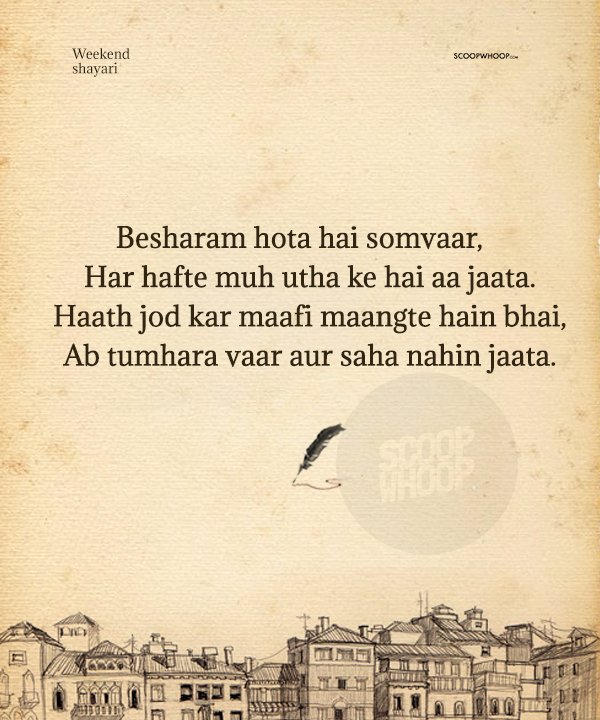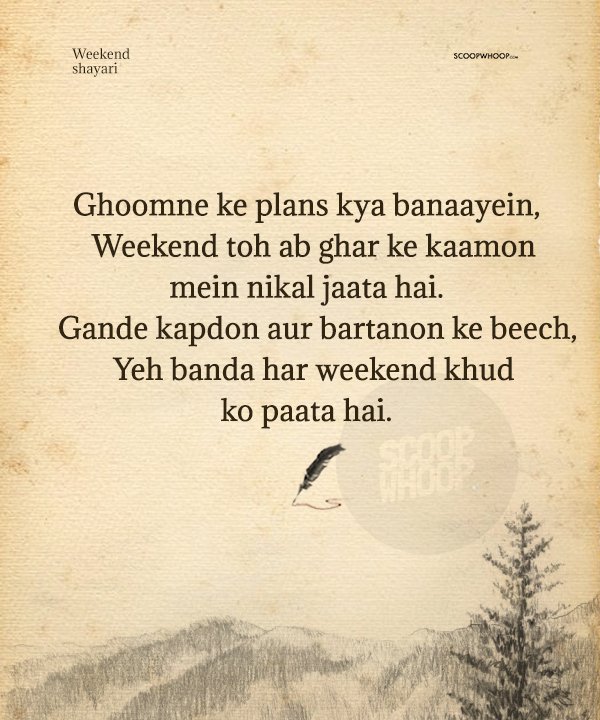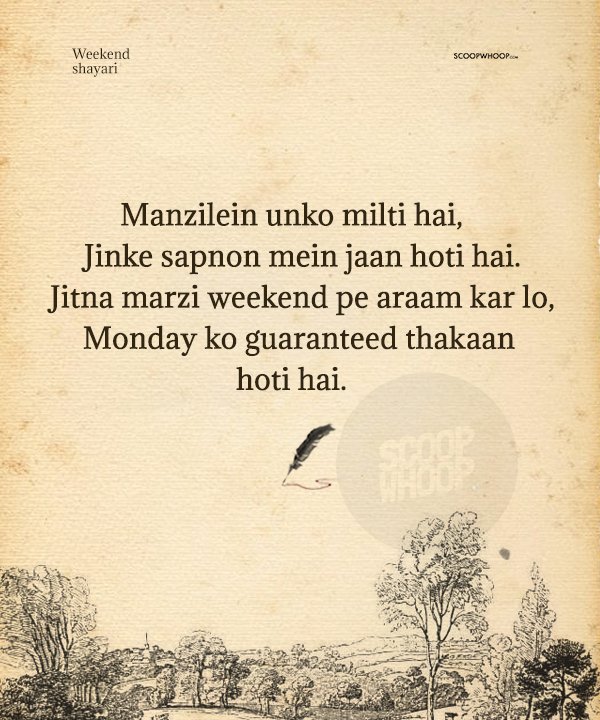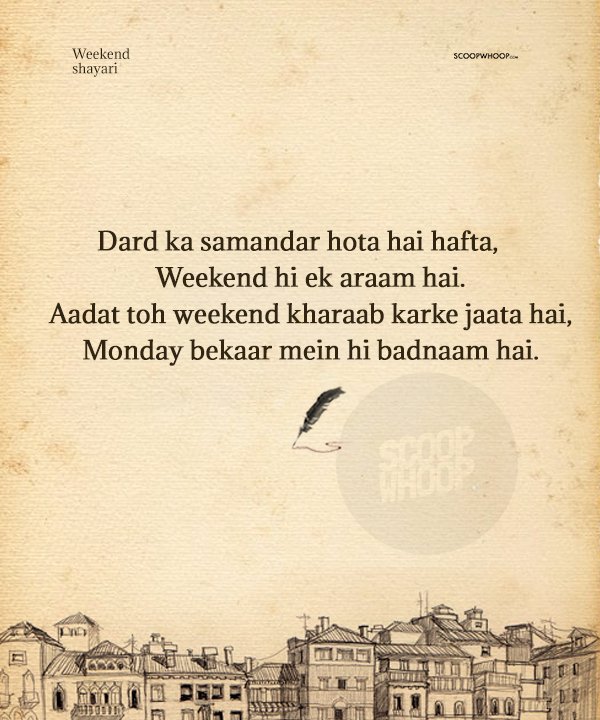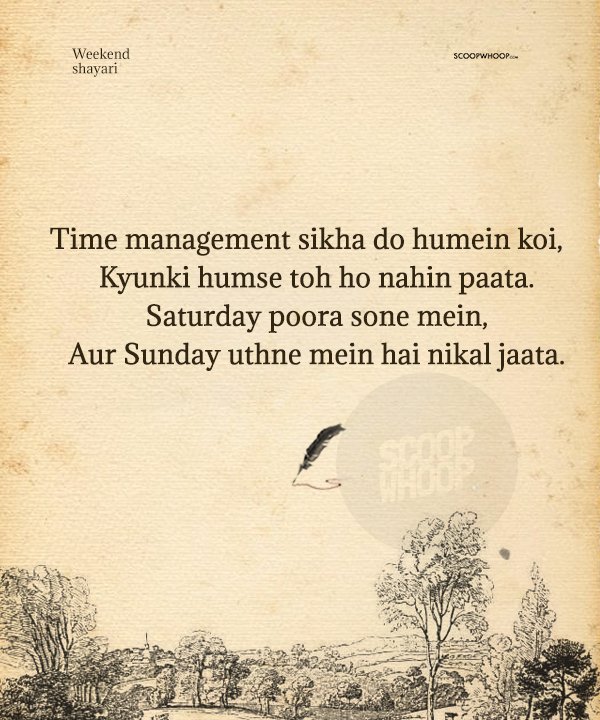 Don't worry. This (week) too shall pass.