As you might've heard, fuel prices in India have risen. Again.
Petrol now stands at ₹76.57 per litre while diesel is for ₹67.82 per litre. Which means you won't be able to travel anywhere. Which means you must be at home. And which also means you must be having a lot of free time.
So why not read these petrol hike shayaris and get some free ke laughs?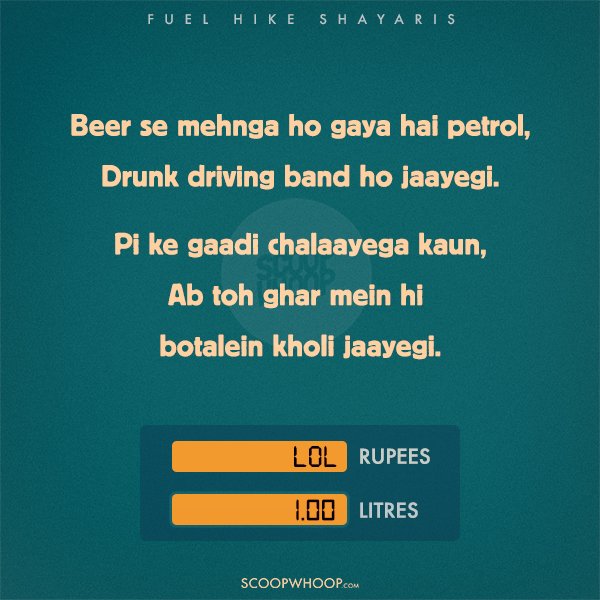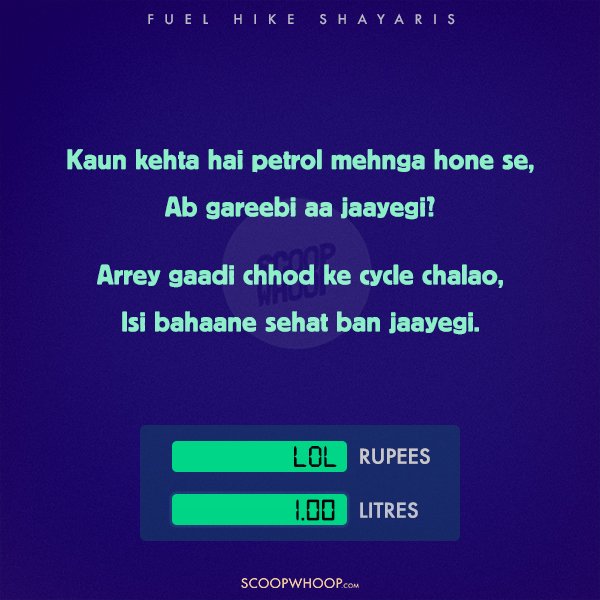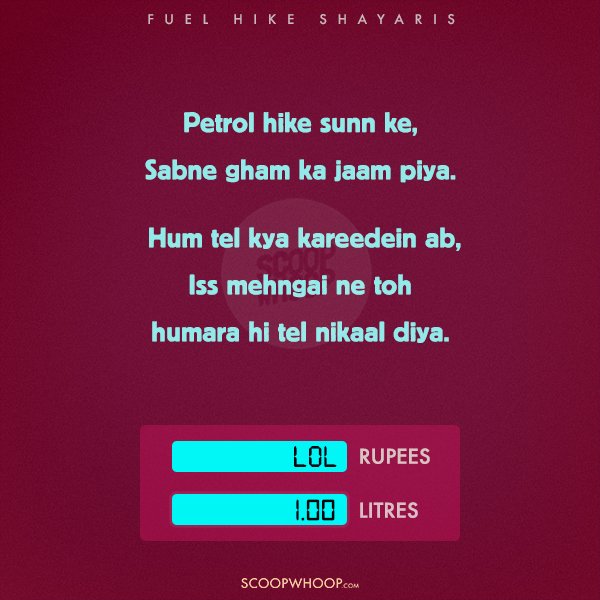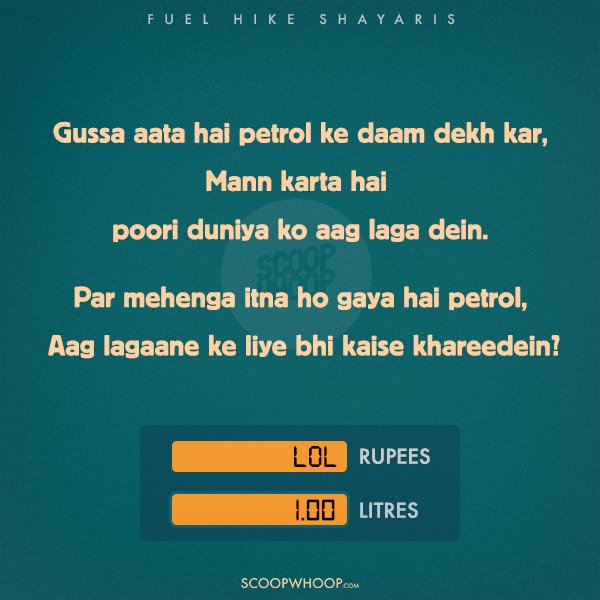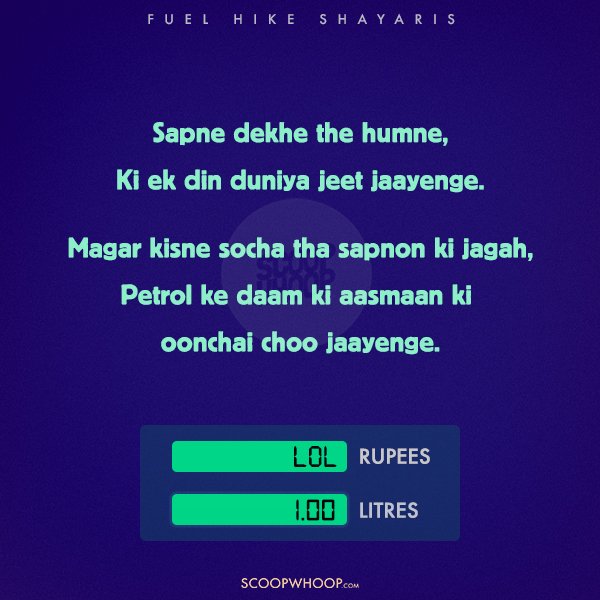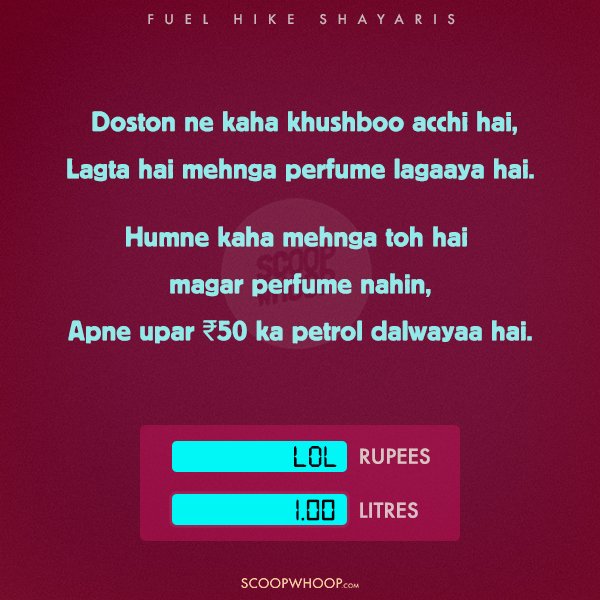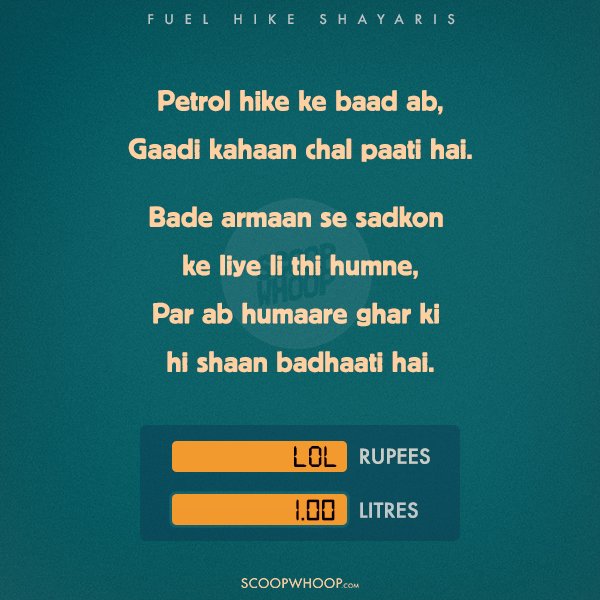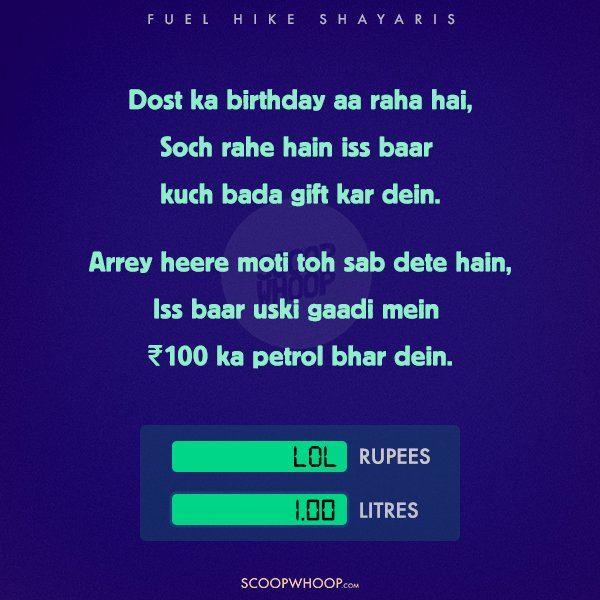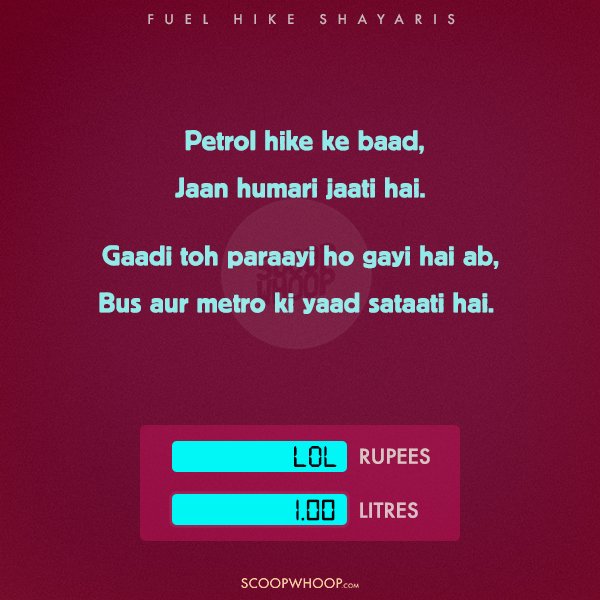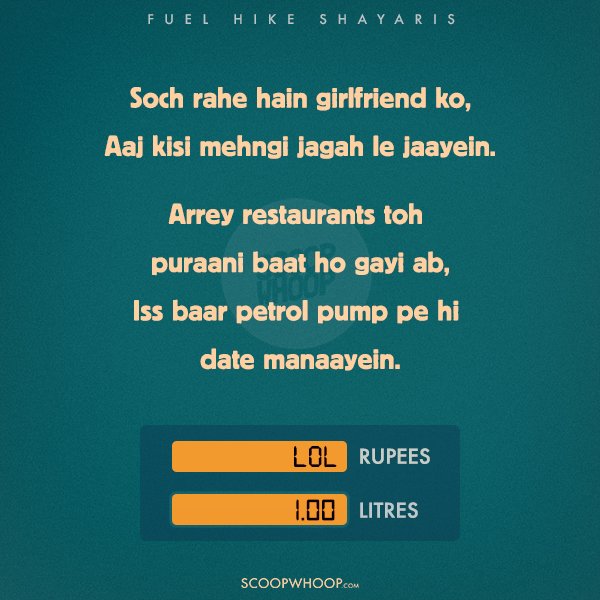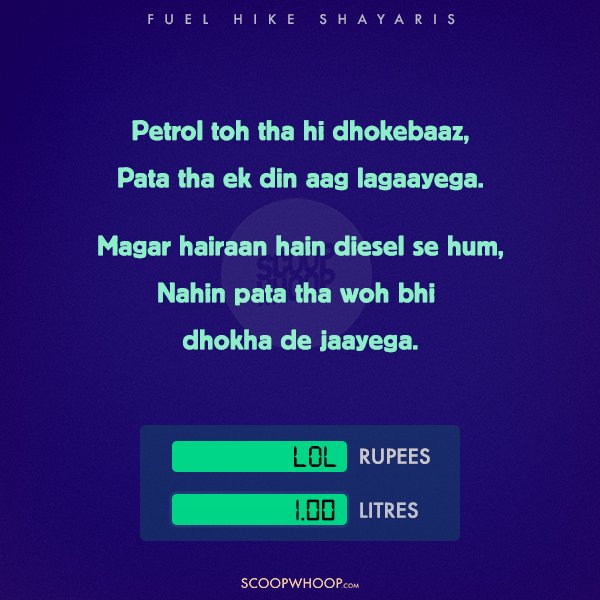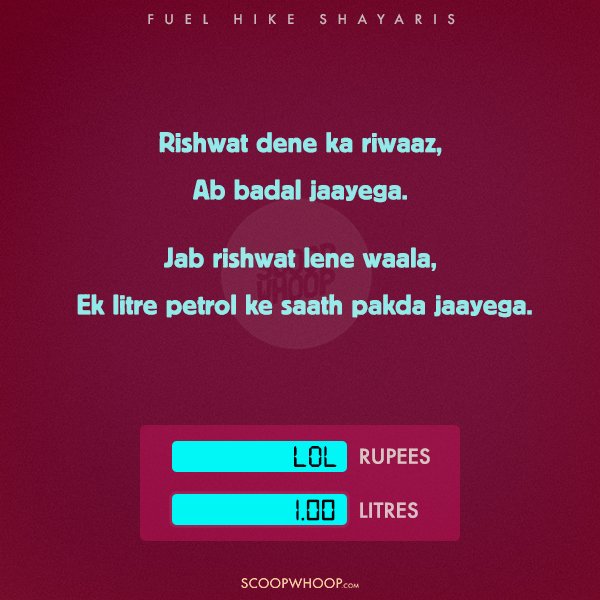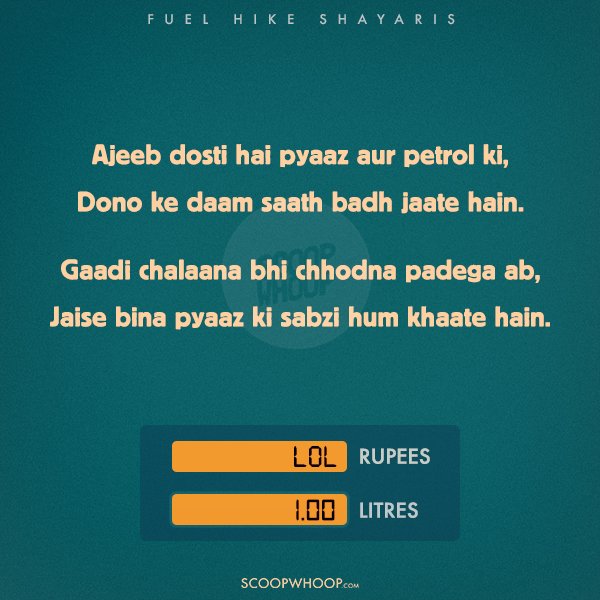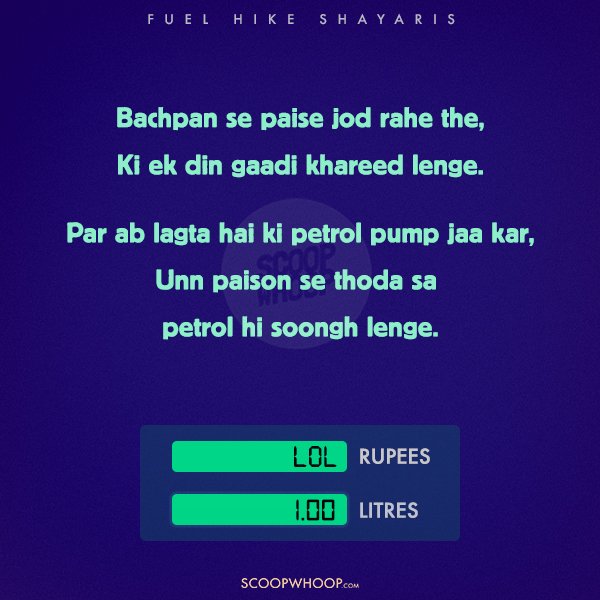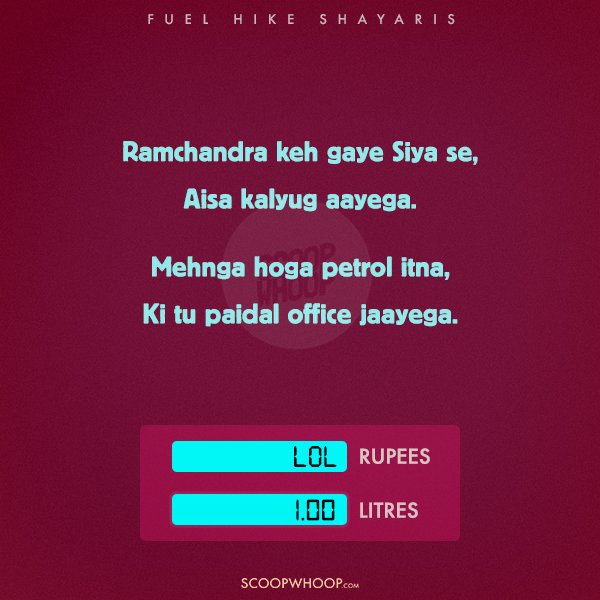 Time to finally buy that cycle.