It's hailed as the Gentleman's Game. But every now and then, cricketers forget etiquette. They forget about bat and ball and resort instead to a war of words. Sometimes it works, sometimes it doesn't. It adds fuel to the fire. It winds the opponent up. You taunt them and then you thrash them. That's the way it works, though sometimes it might backfire.
But good or bad, right or wrong, you have to admit that it makes the game a lot more exciting to watch. So here are 21 famous instances of sledging where cricketers let sportsman spirit take a backseat and opted to wind each other up with words: 
1. Let's start with Rod Marsh trying to mess with Ian Botham.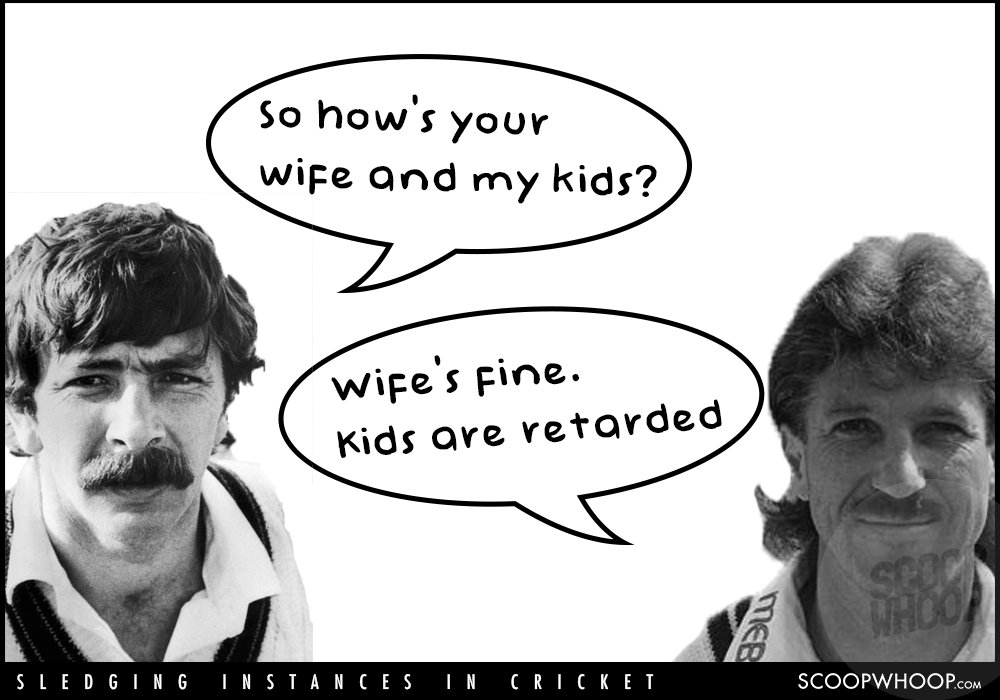 2. Australian Merv Hughes was the king of sledging.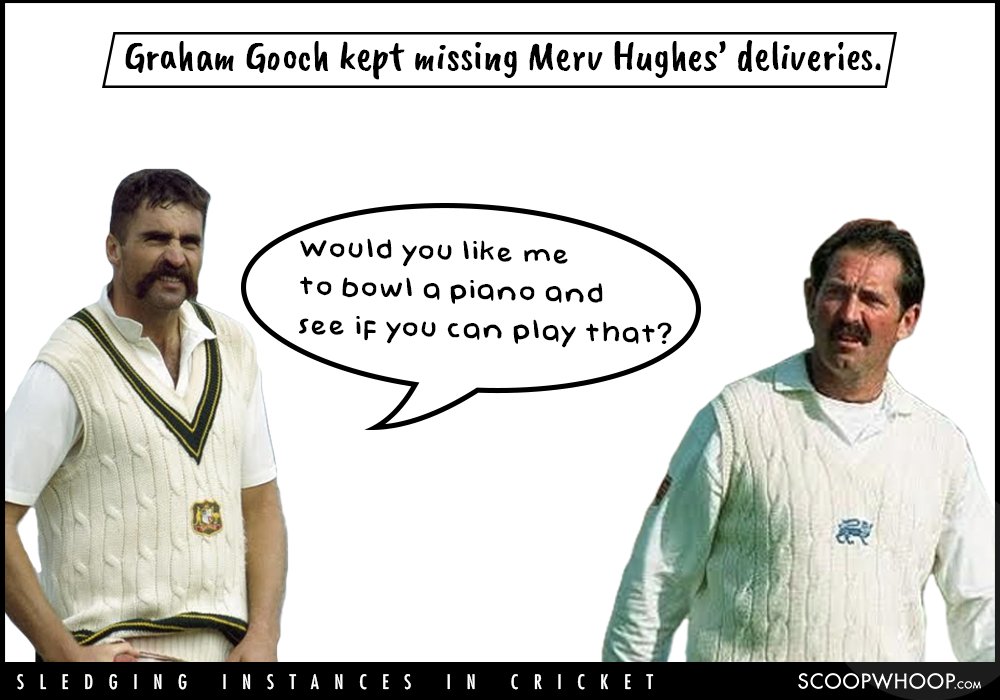 3. Nobody could mess with Hughes. Javed Miandad tried.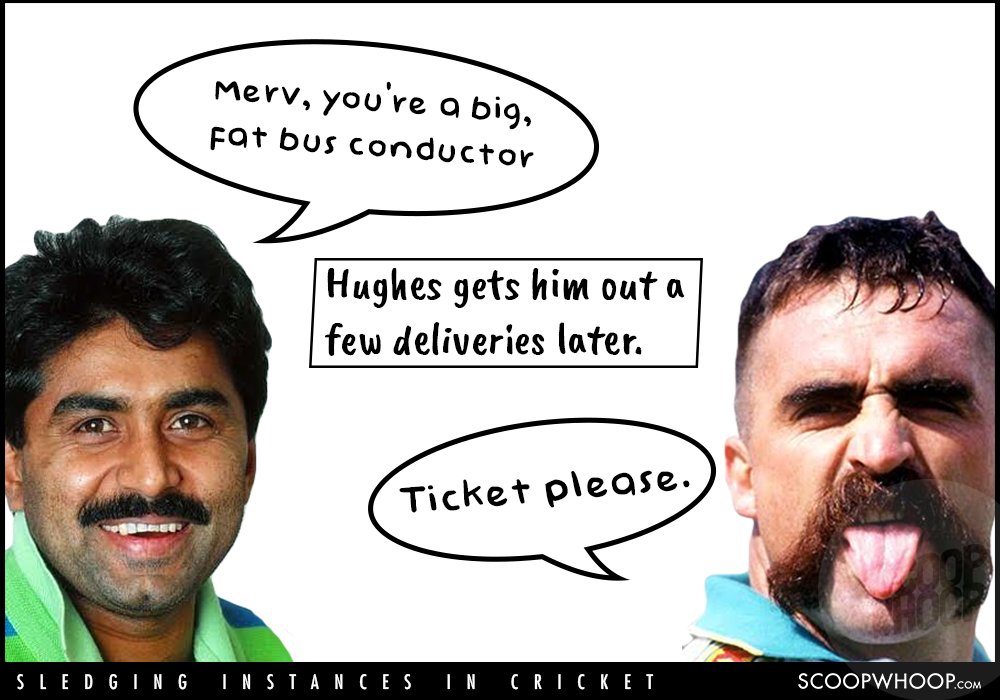 4. But there were some who gave it back to Hughes. Like English batsman Robin Smith.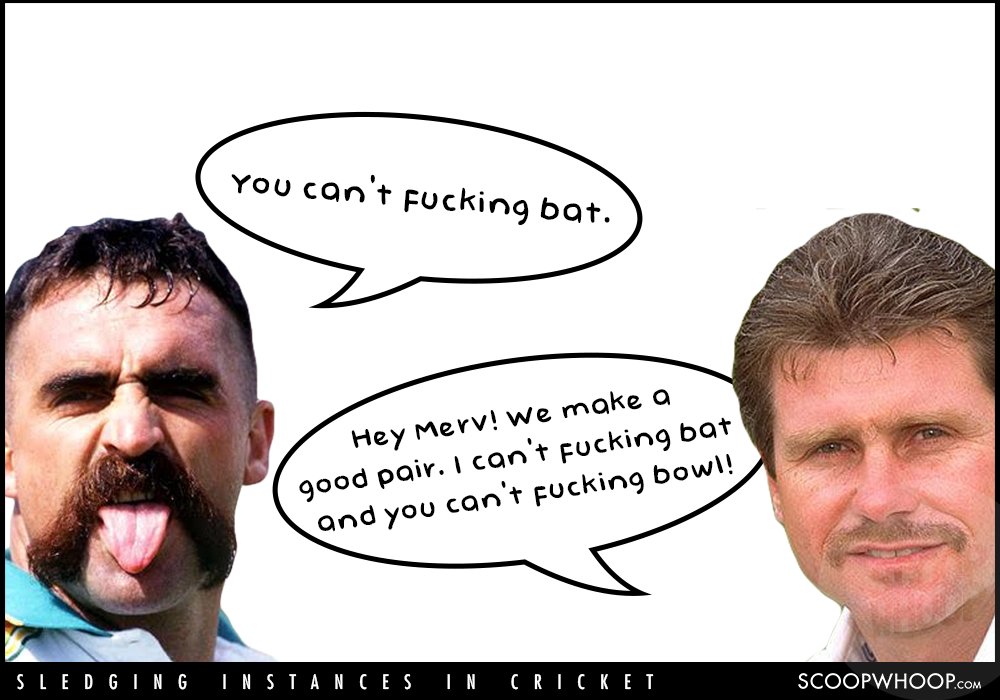 5. The Aussies figured out a way to get the Sri Lankan skipper out.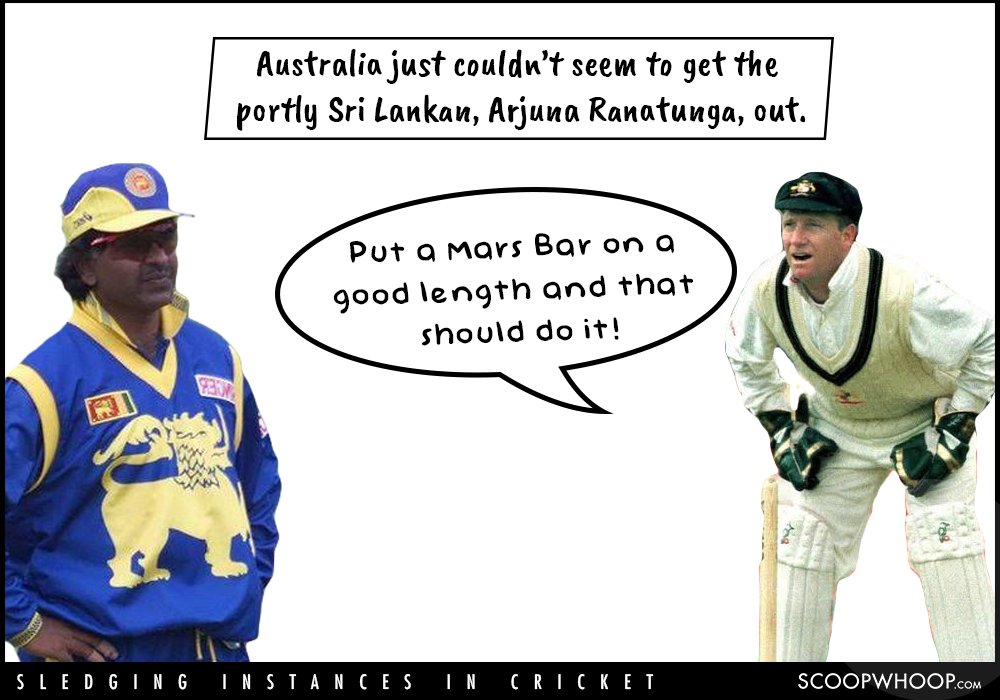 6. Steve Waugh shows why he was appointed captain of the best sledgers in world cricket.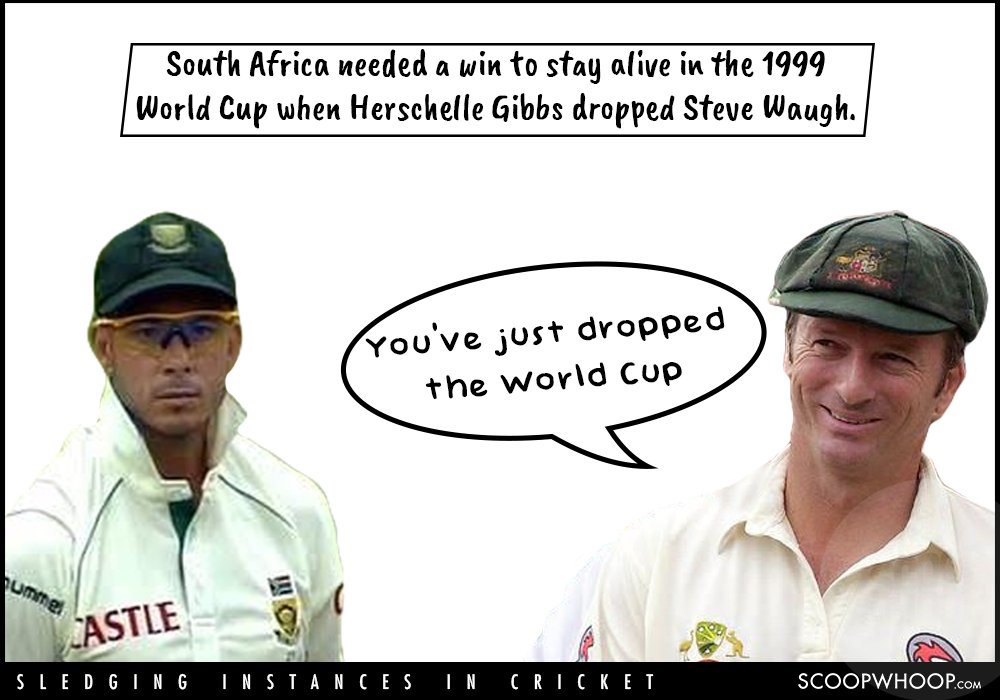 7. Merv Hughes was so brave he got the better of Viv Richards too.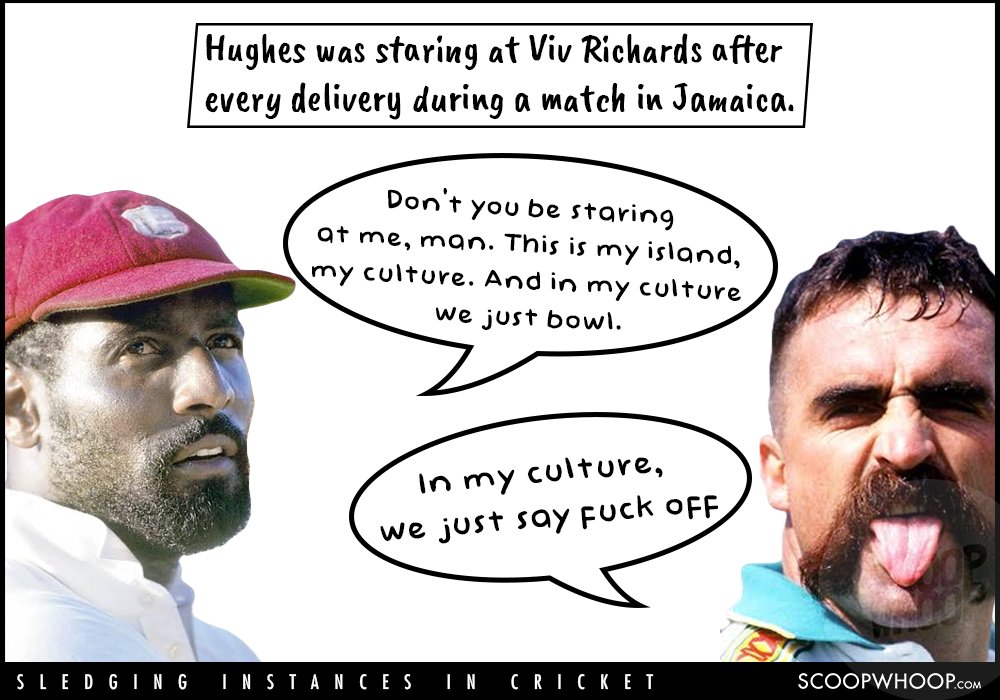 8. Jamie Siddons tried to mess with Steve Waugh. And failed.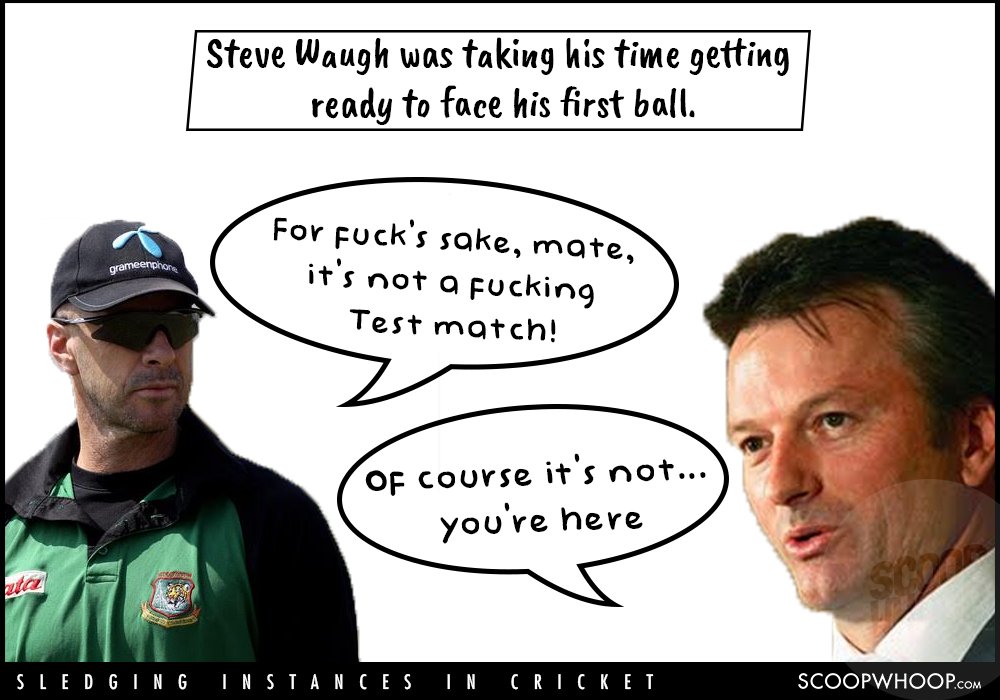 9. Glenn McGrath walked right into this one with Ramnaresh Sarwan.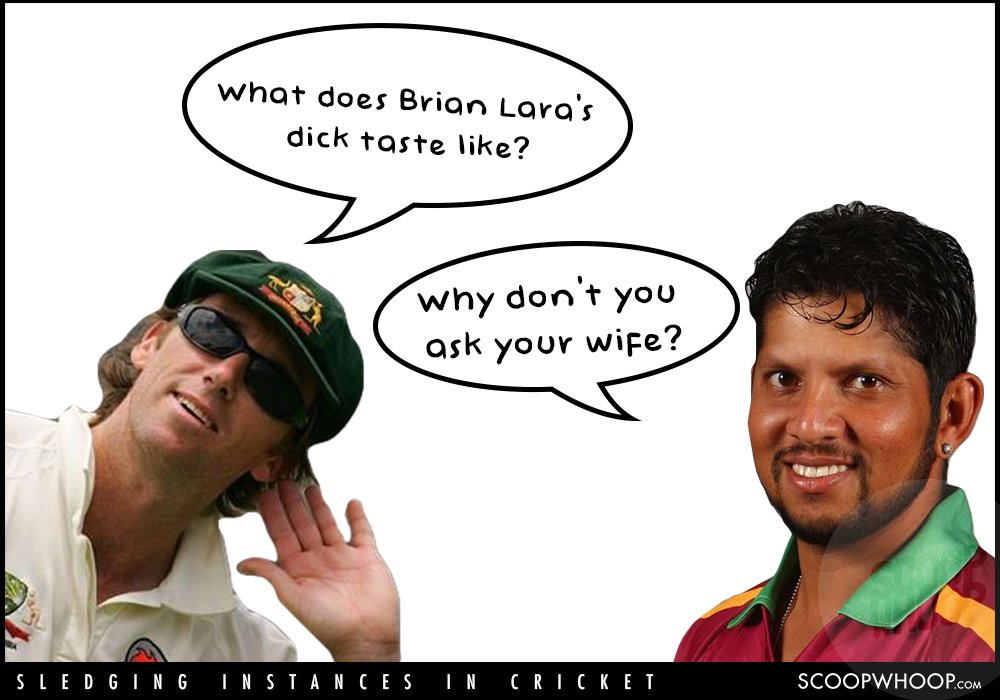 10. Daryll Cullinan gets the better of Shane Warne.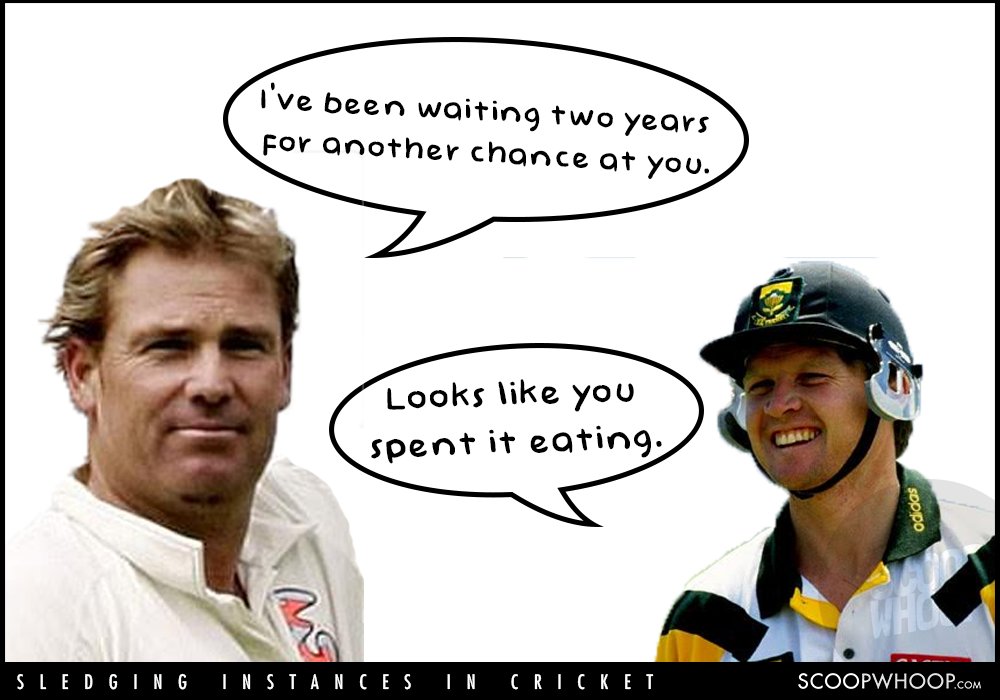 11. Ravi Shastri had the gift of the gab even during his playing days.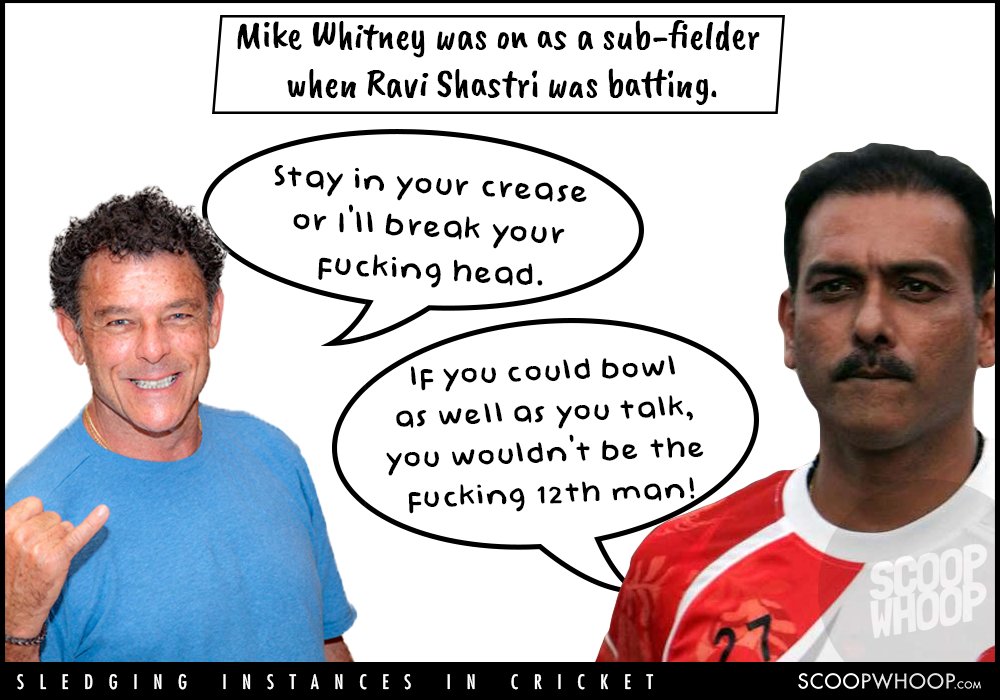 12. Mark Waugh asked for this one from James Ormond.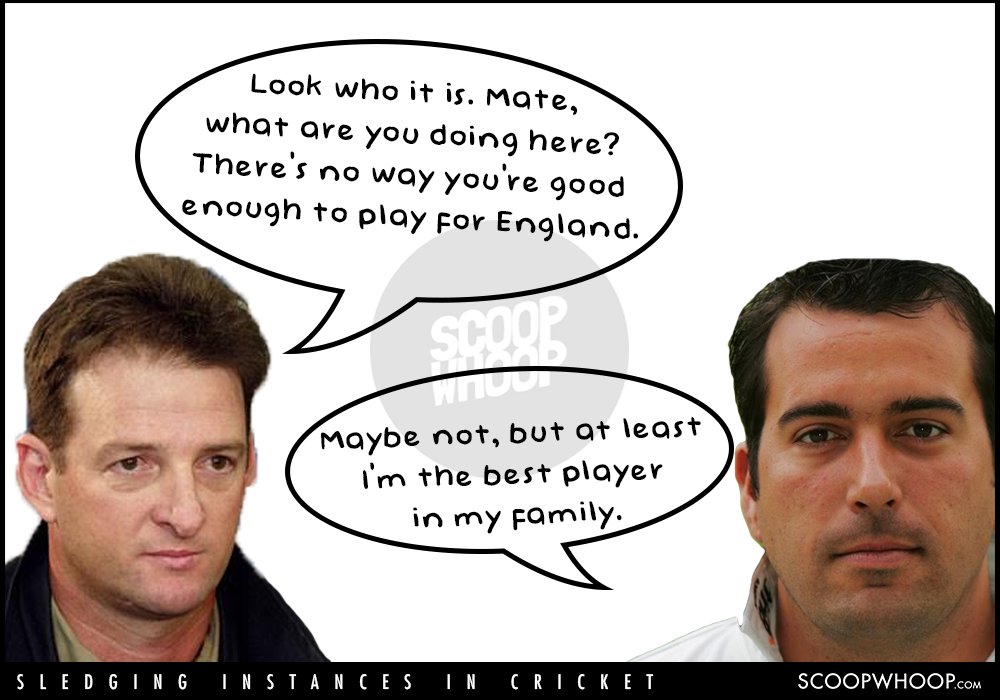 13. You don't mess with Viv Richards as Glamorgan paceman Greg Thomas painfully found out.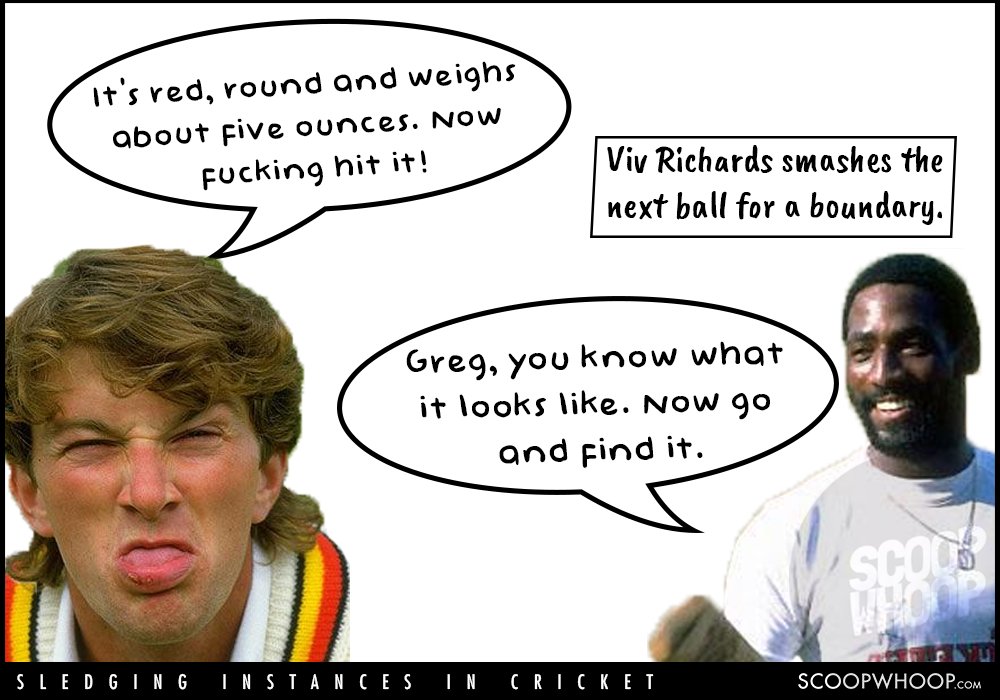 14. English pacer Fred Trueman couldn't resist taking a jab at his teammate…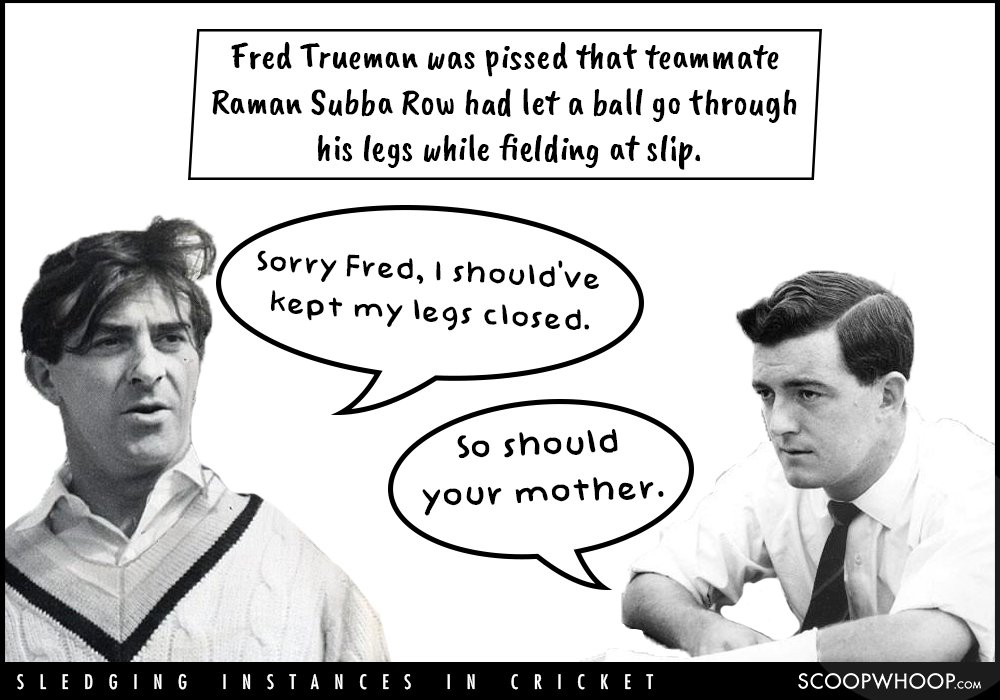 15. Glenn McGrath uses Dennis Lillee's classic line on English skipper Michael Atherton.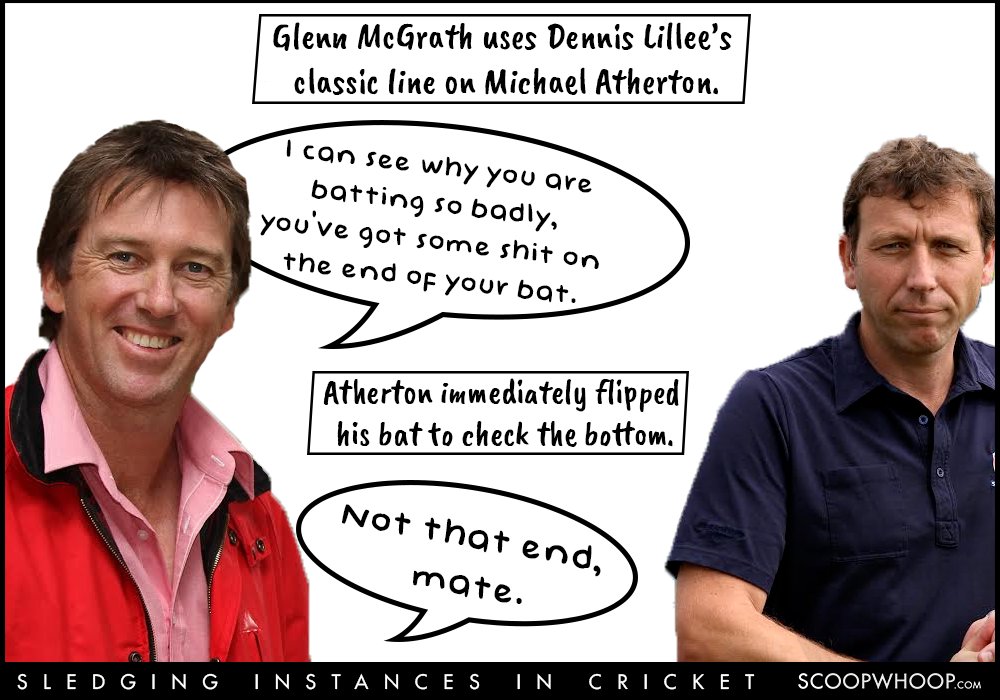 16. Australians sledging was prevalent even during the times of Don Bradman…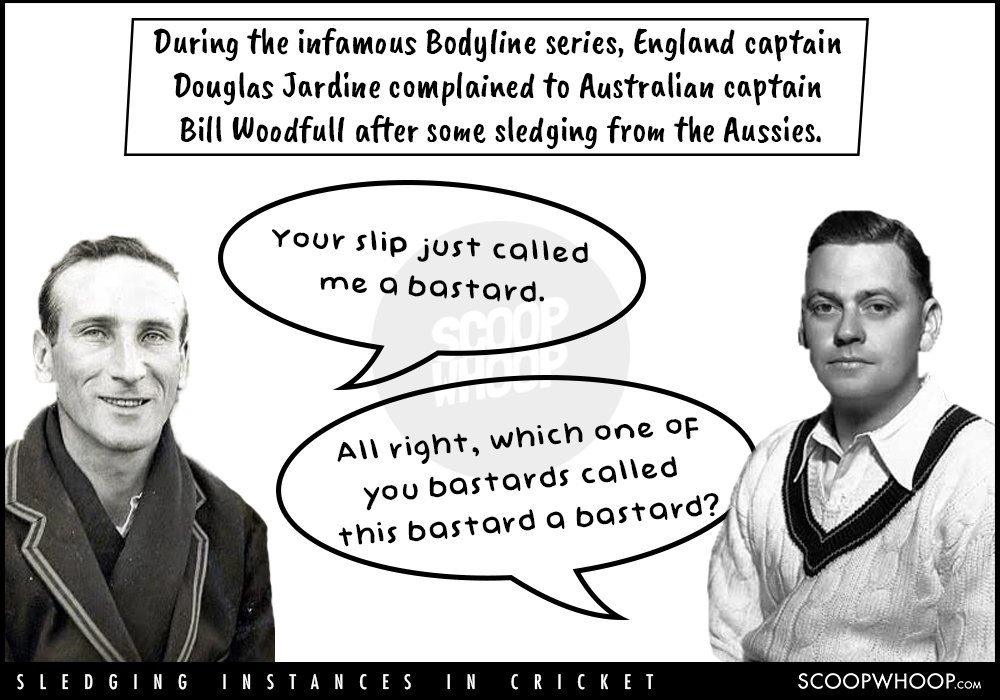 17. Being Australian, I guess Lillee couldn't resist messing with the English skipper.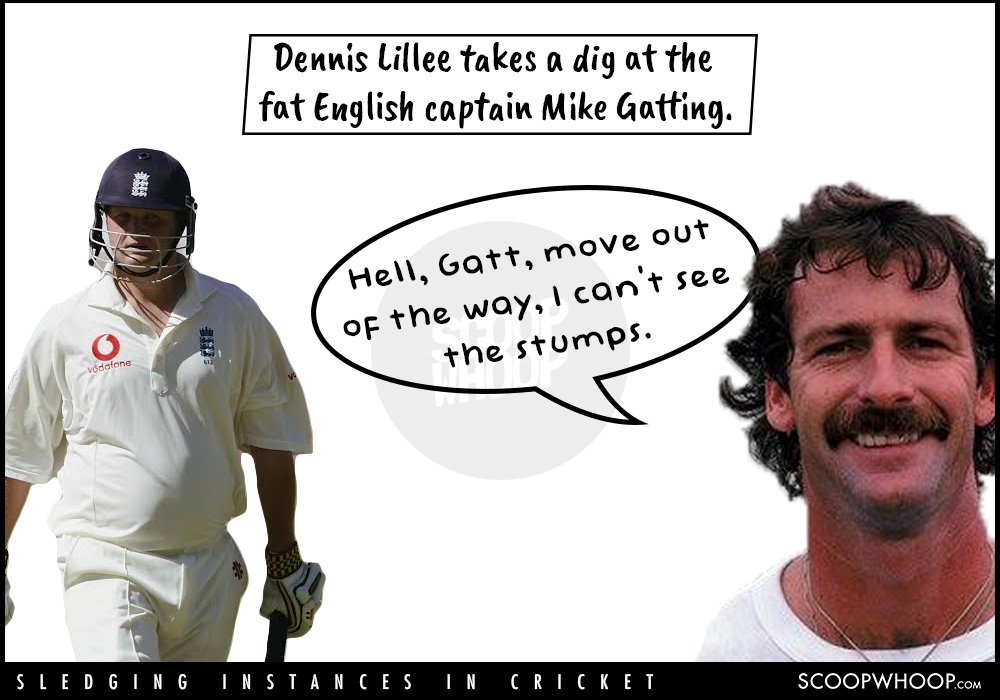 18. Australian Ian Healy accuses Michael Atherton of cheating during England's tour of Australia.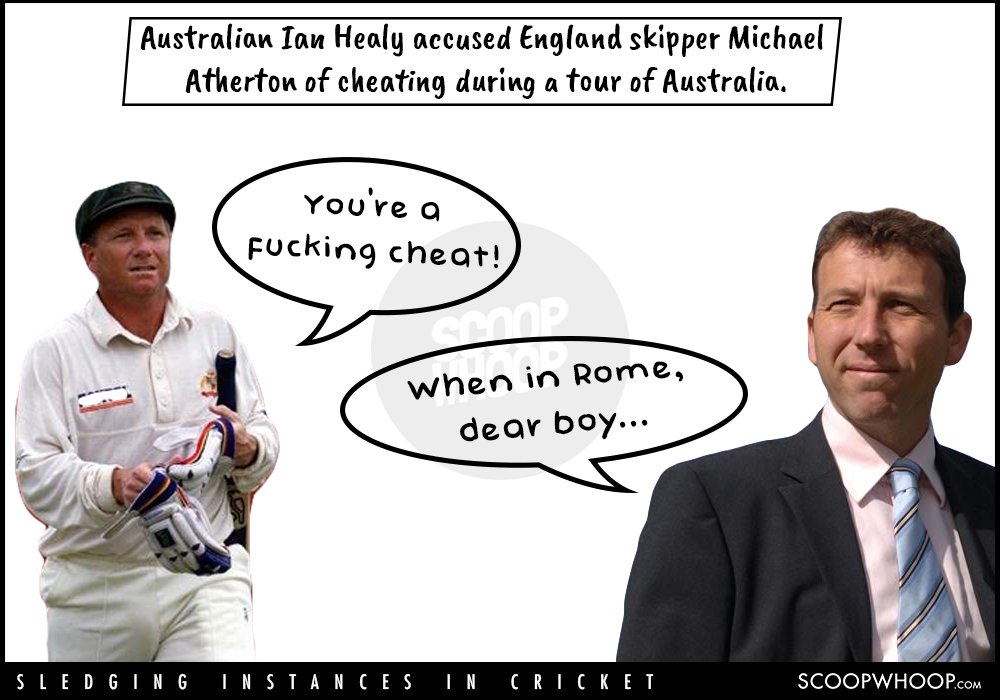 19. English spinner Phil Tufnell takes out his frustration on the umpire after his appeal against Dean Jones is turned down.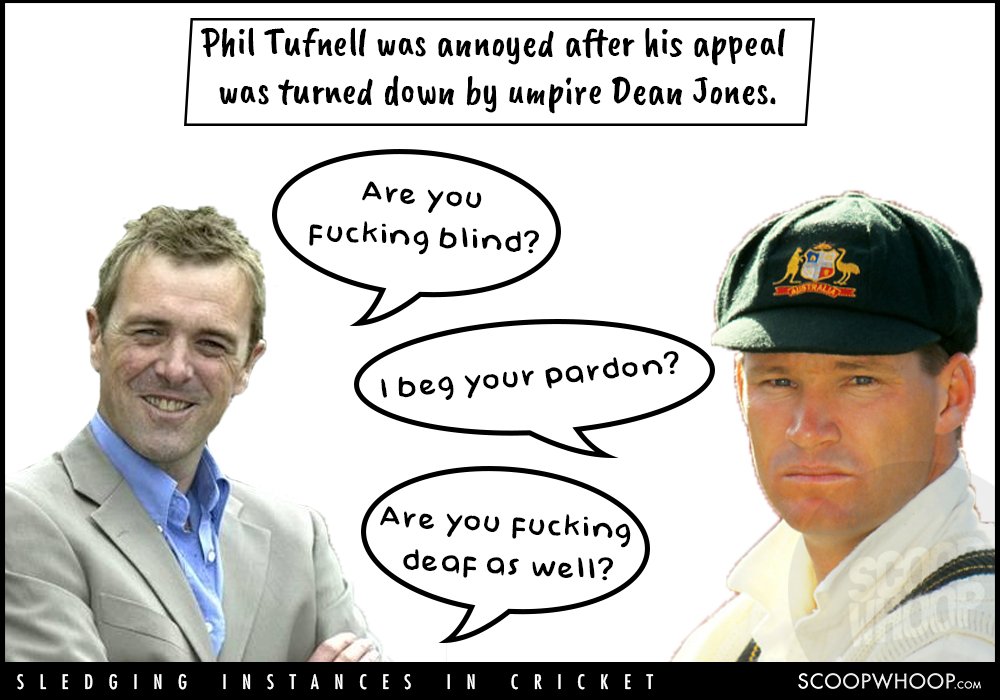 20. Eddo Brandes gets Glenn McGrath to shut the fuck up.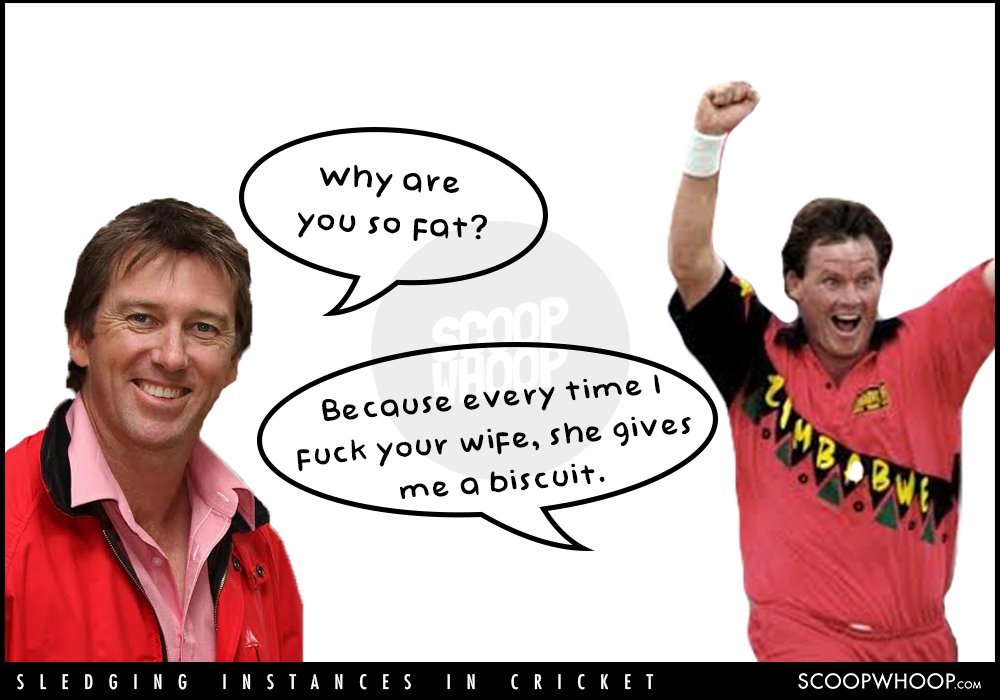 21. Parthiv Patel should've known better than to mess with the great Steve Waugh.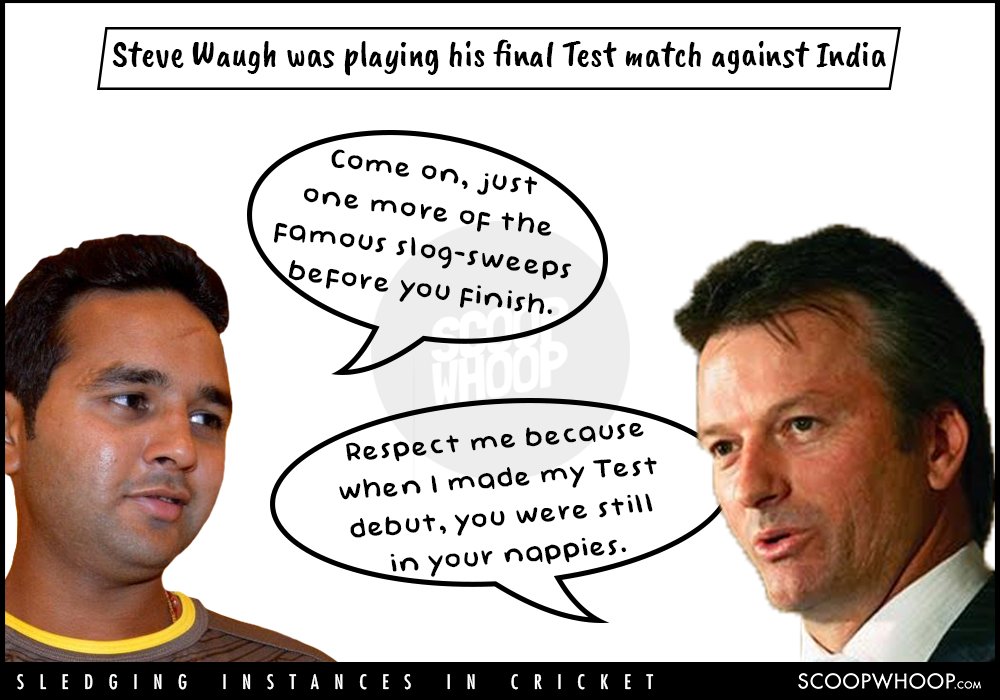 Designs by Rohit Jakhu