Working in a social media setup comes with a lot of benefits. One is getting to keep a tab on your favourite movie stars. There could be nothing more detoxifying than following the day-to-day activities of your favourite stars on social media for a living, if you happen to be a Bollywood buff!
Now while you may assume that stars are actually too busy to be actually available on their social media accounts, the reality is quite the opposite. Bollywood stars are always up for some action on digital media and are brimming with energy to share their life's details with their followers. And then there are stars, who overdo it.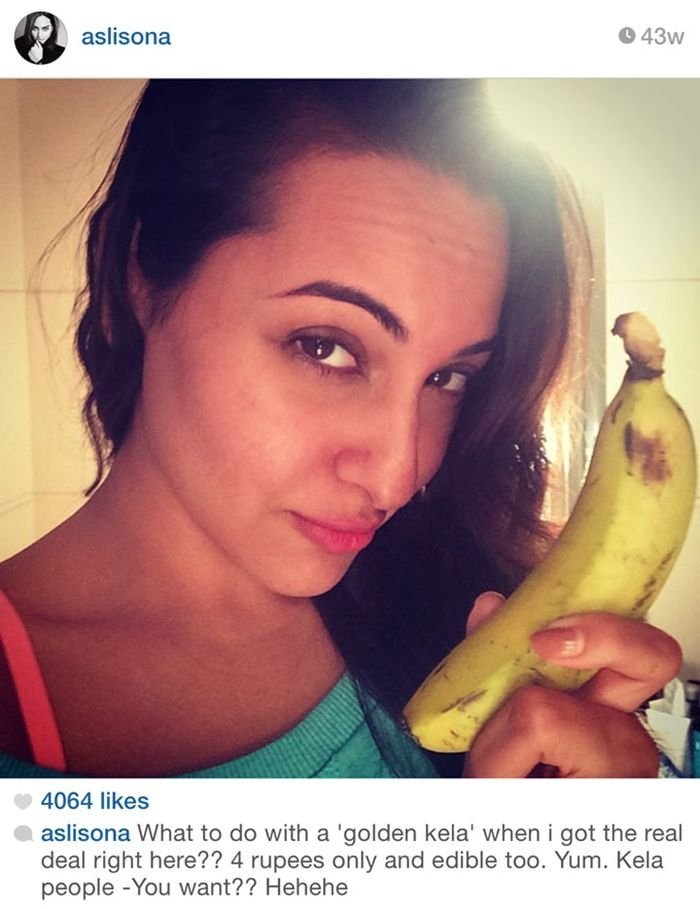 Trust me when I say, Sonakshi Sinha is one actress who can't keep her hands off social media. Photographs and Dubsmashes from her shoots, promotions, gym & dance classes, lunches & dinners, vacations, parties, pet walks and basically everything she does in a day land on social media to an extent that she can sometimes posts 3 updates even before you can hit refresh.
Okay, that may be exaggerating it slightly but that still doesn't change the fact that she's a little too active on social media.
So here are 15 possible logics which explain why she can't keep her hands off social media.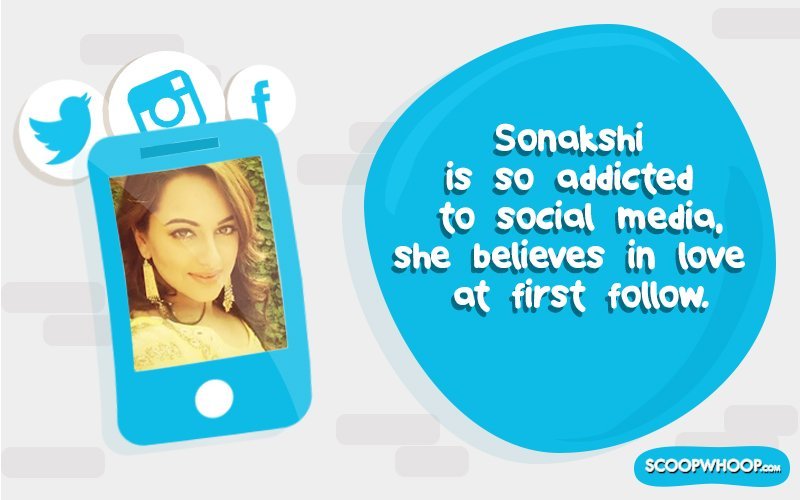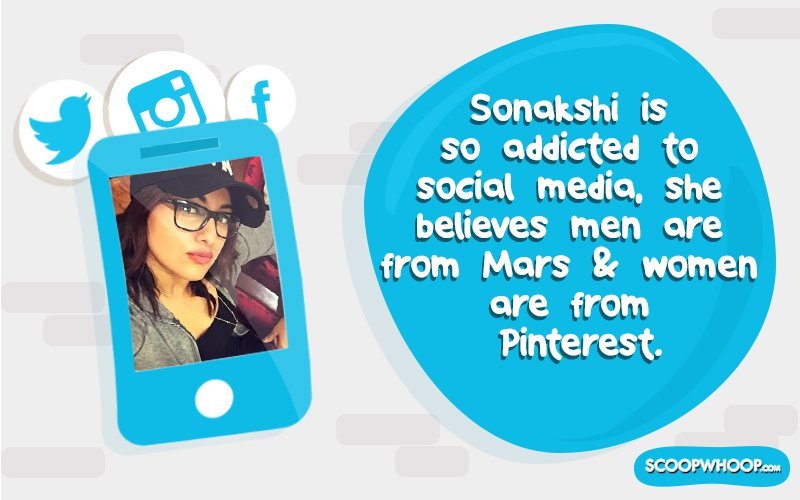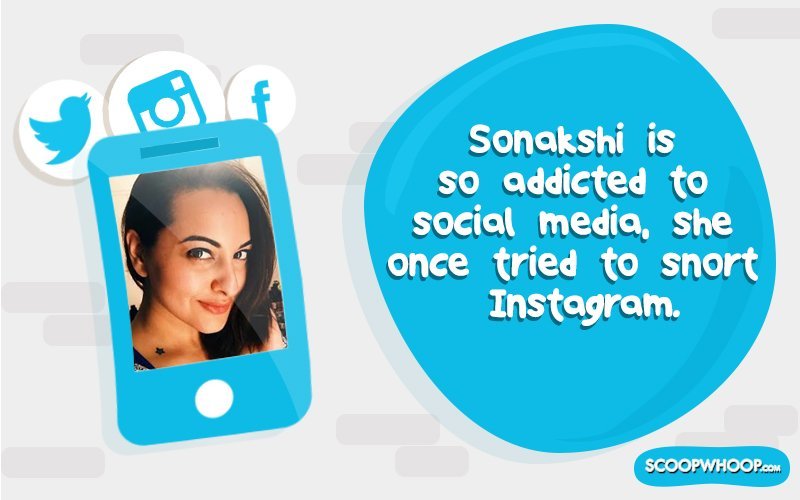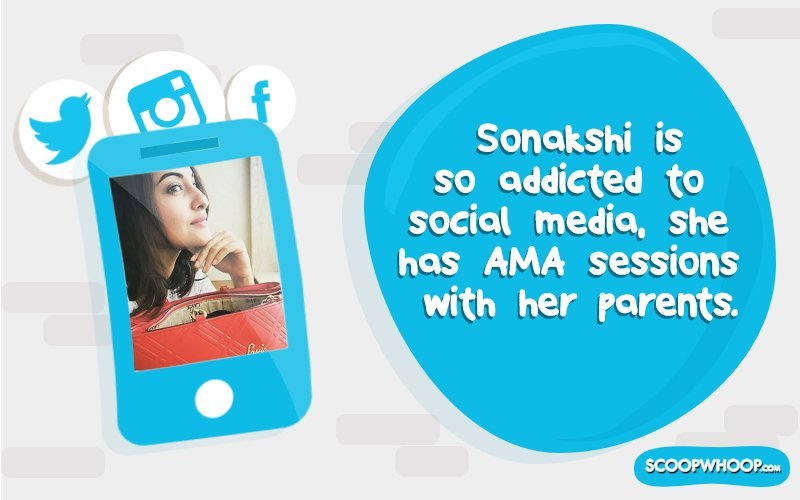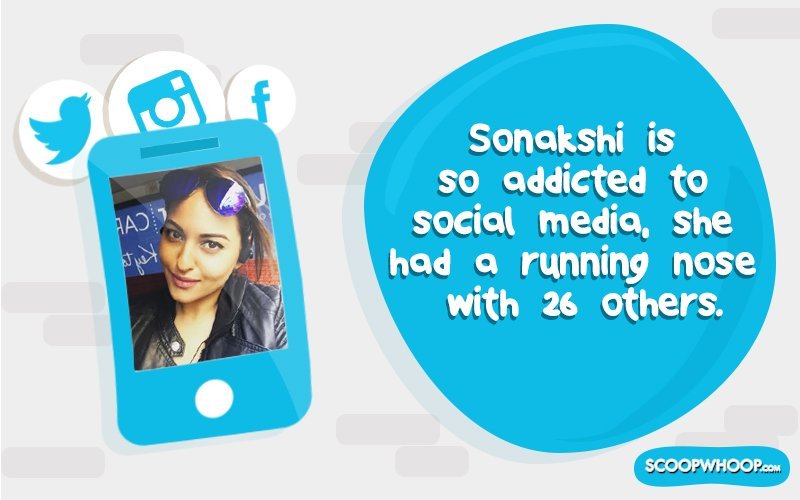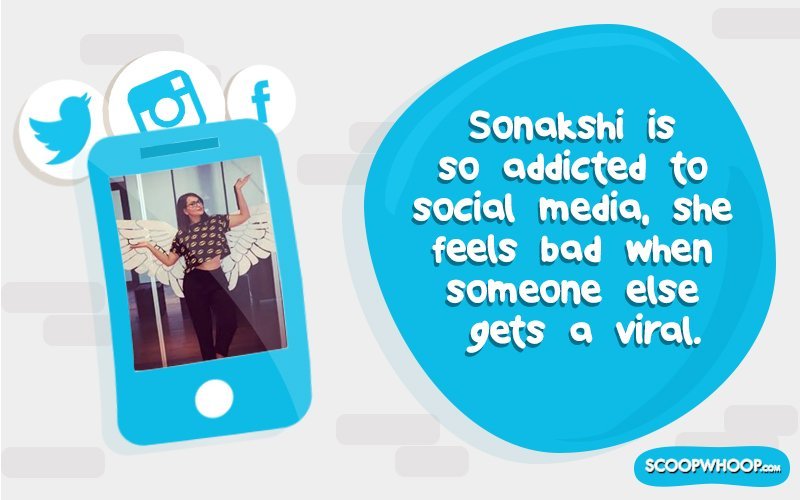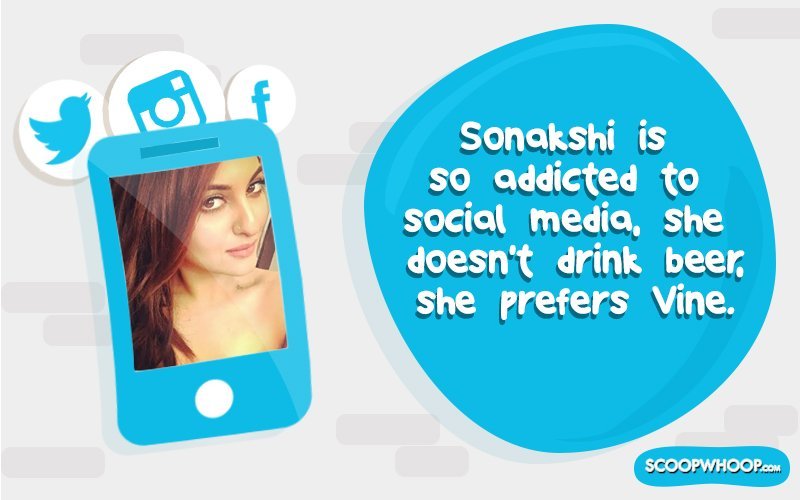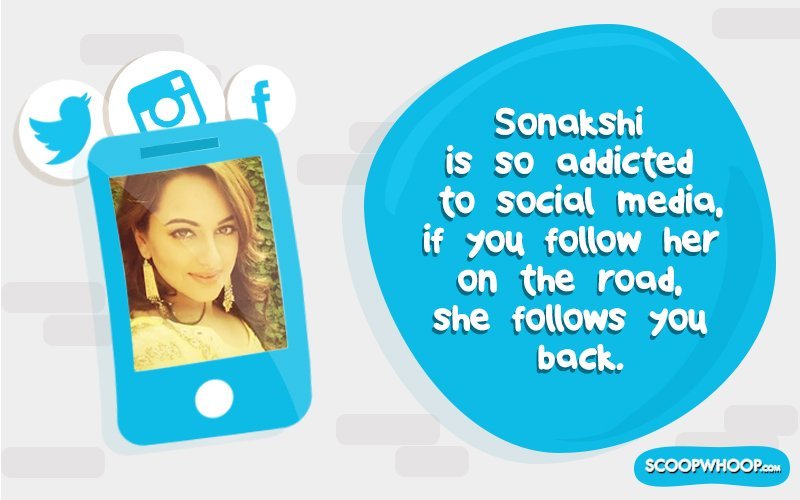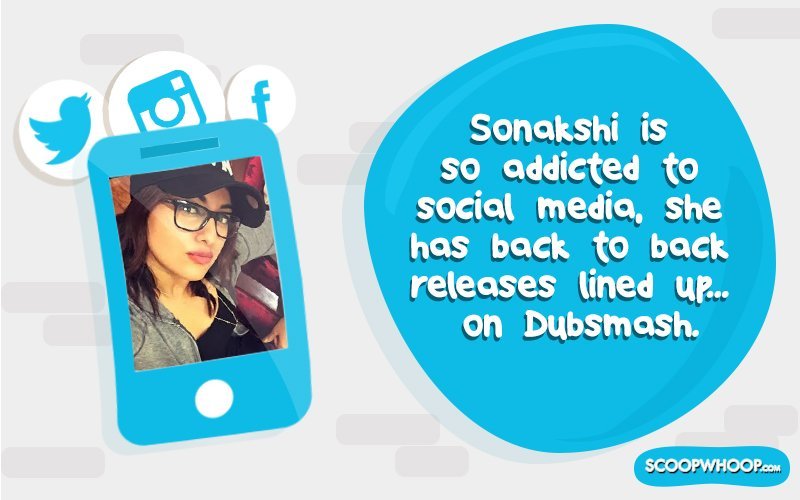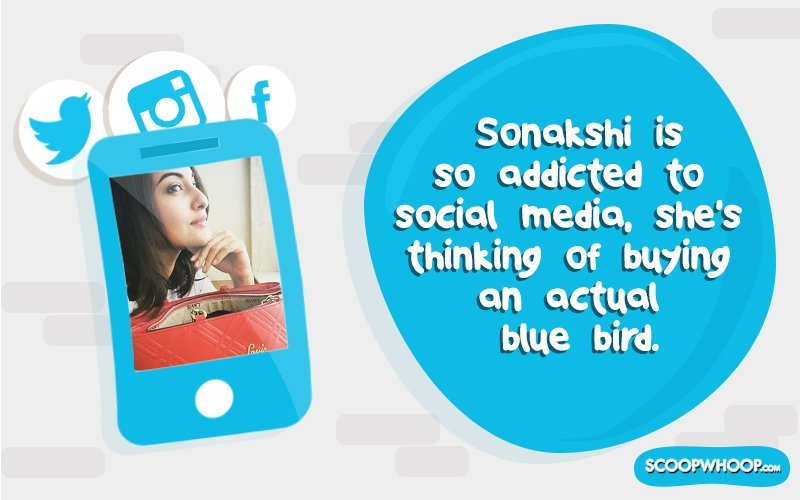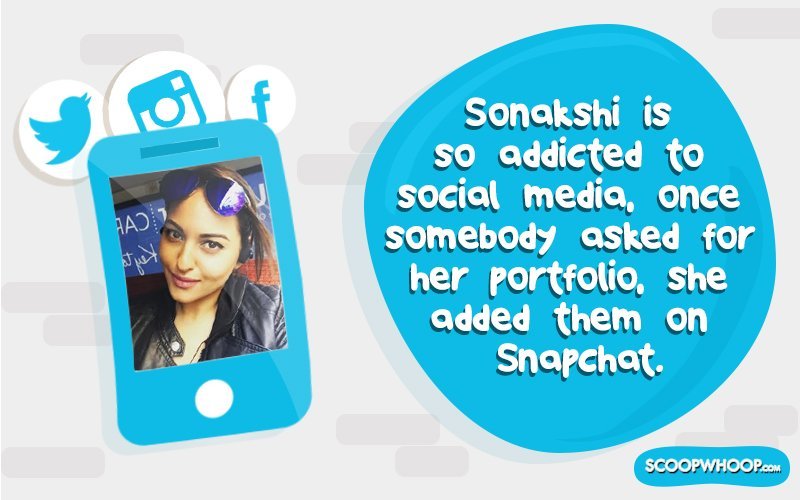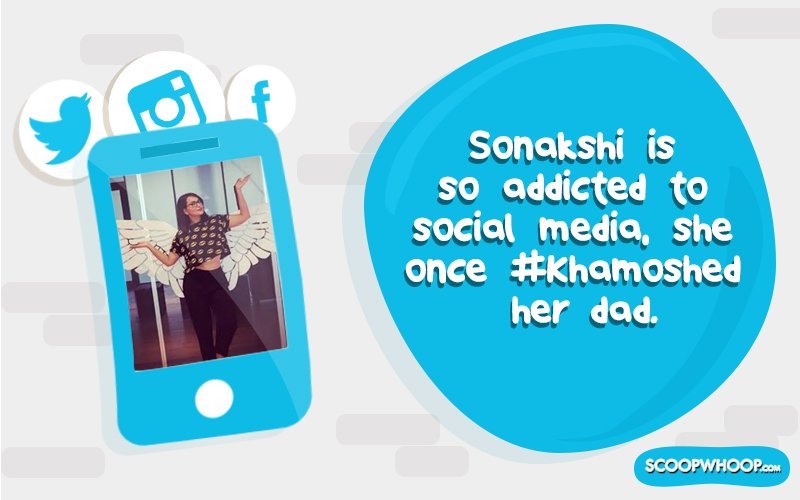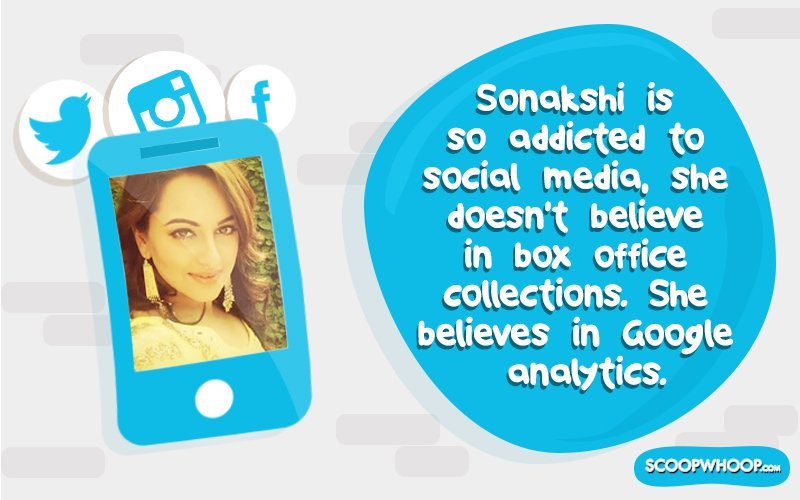 Go on and conquer social media, @aslisona!
Design credits: Vineet Kumar