There is no better way to illustrate the archetype of a celebrity, subculture or a 'wannabe' movement than through a 'starter pack'. A starter pack essentially contains everything that is most recognizable with that archetype. For instance, the 'beard' is an essential component of the 'Delhi boy starter pack', because 'you're only a Delhiite if you have beard-swag' while a Salman Khan starter pack would be incomplete without a 'Being Human' shirt.
Here are 15 such starter packs that mock pop culture wannabes:
1.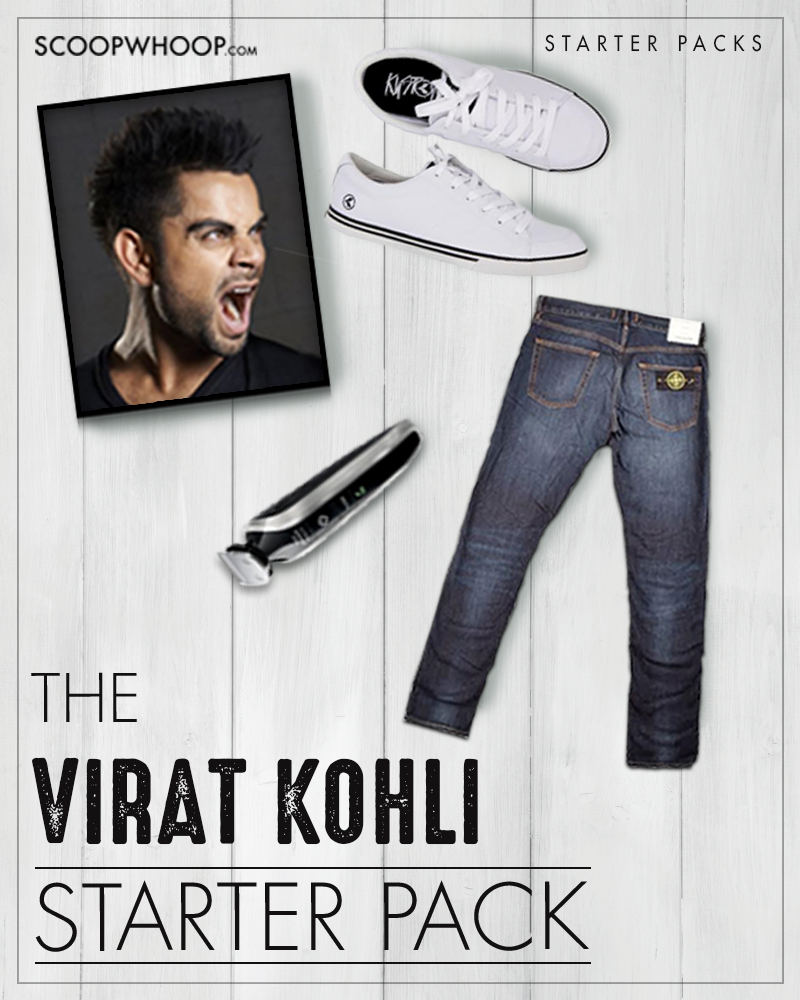 Every 20-something Indian guy looks like Virat Kohli today and it doesn't take much to ape him. Get yourself one of those cool looking undercuts with Wolverine claws, a pair of tapered jeans coupled with casual white sneakers and you're sorted!
2.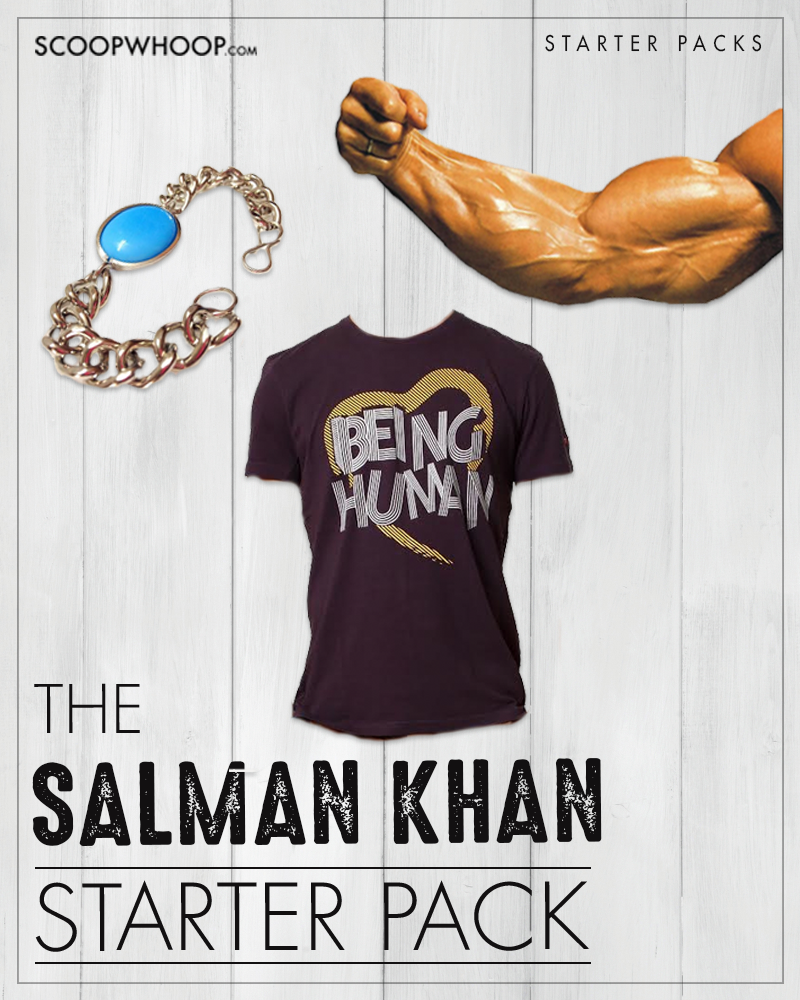 Oh Oh Jaanejana, Sallu tujhe hai banna? 
Every guy hailing from the Sallu brigade swears by the characteristic turquoise-stoned bracelet, the Being Human T-shirt and not to forget, big dole sholey.
3.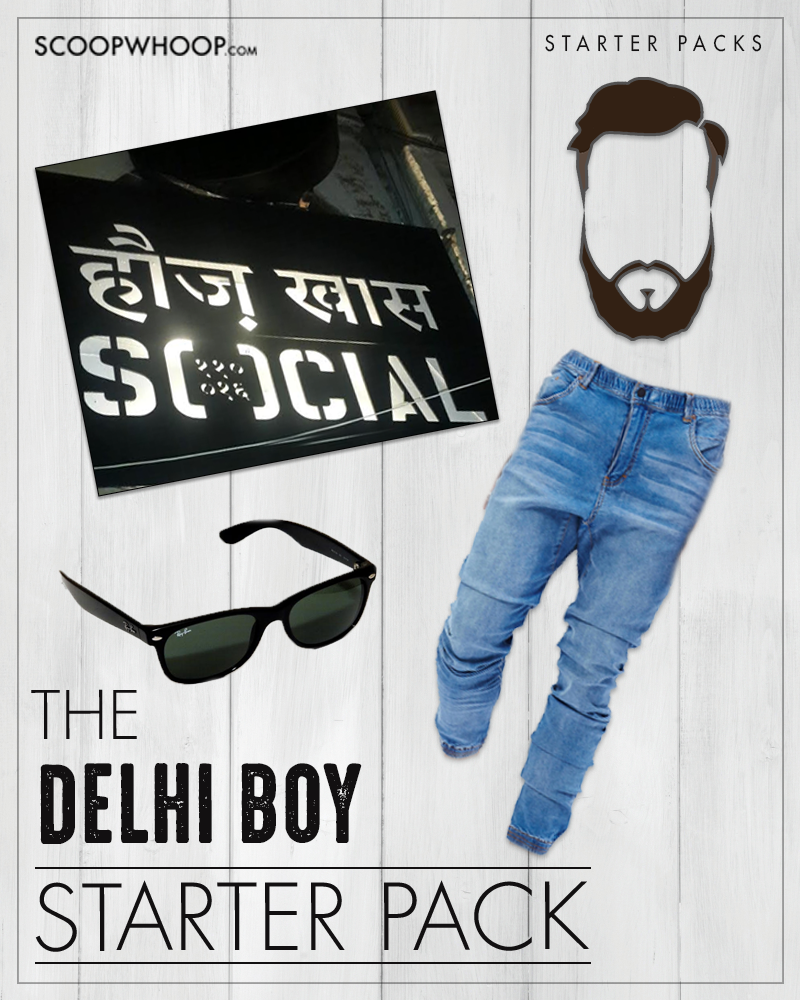 All he needs in his wardrobe is a pair of tight AF jeans, wayfarers to look dapper and a beard. He is the typical 'Hauz Khas' dude.
4.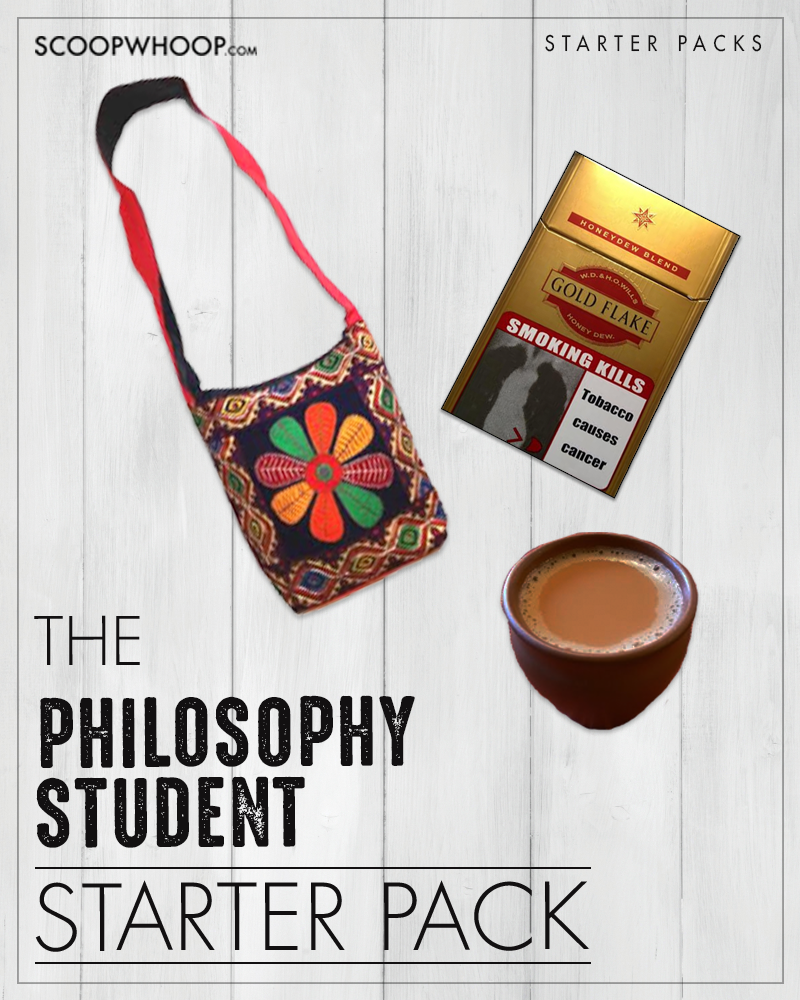 The philosophy student hangs a 'jhola' over his/her shoulder, lording over the canteen smoking a Gold Flake and drinking chai straight out of a kullad. He/she likes to quote Nietzsche's extremely nihilistic quotes, dissuading the others from attending lectures.
5.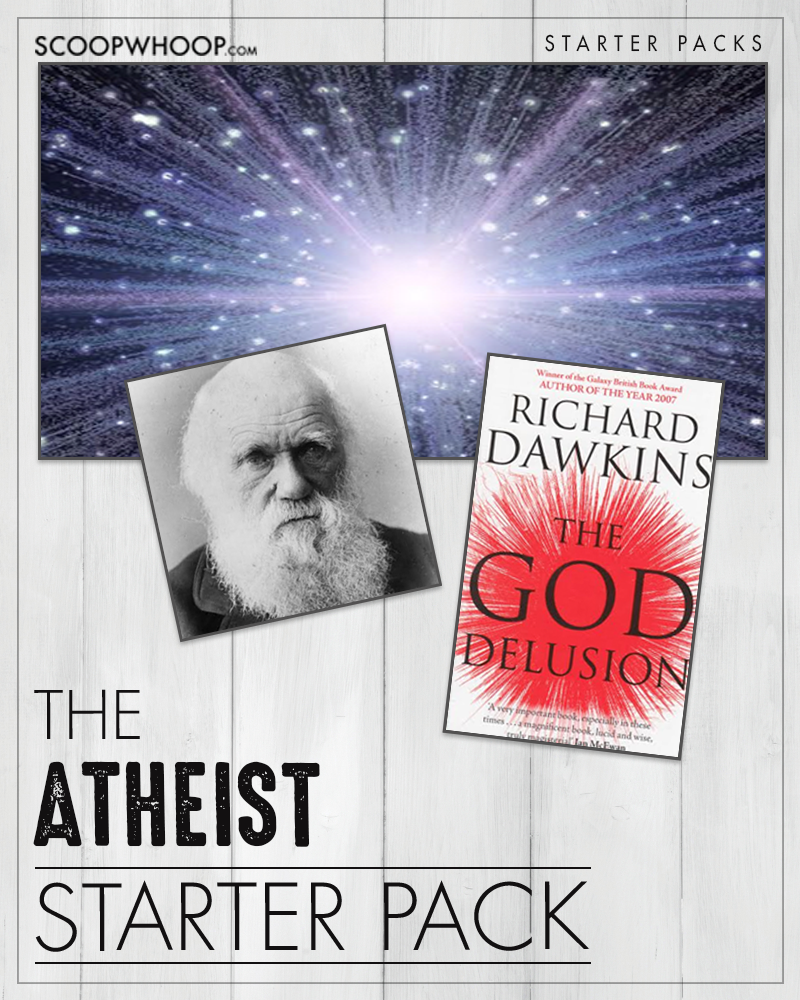 Okay, I got to admit it, atheism is turning into a 'neo-nonconformist' movement, with most people being driven to the brigade just because it's 'cooler'. Every wannabe atheist quotes Darwin and has reads Dawkins' 'The God Delusion'.
6.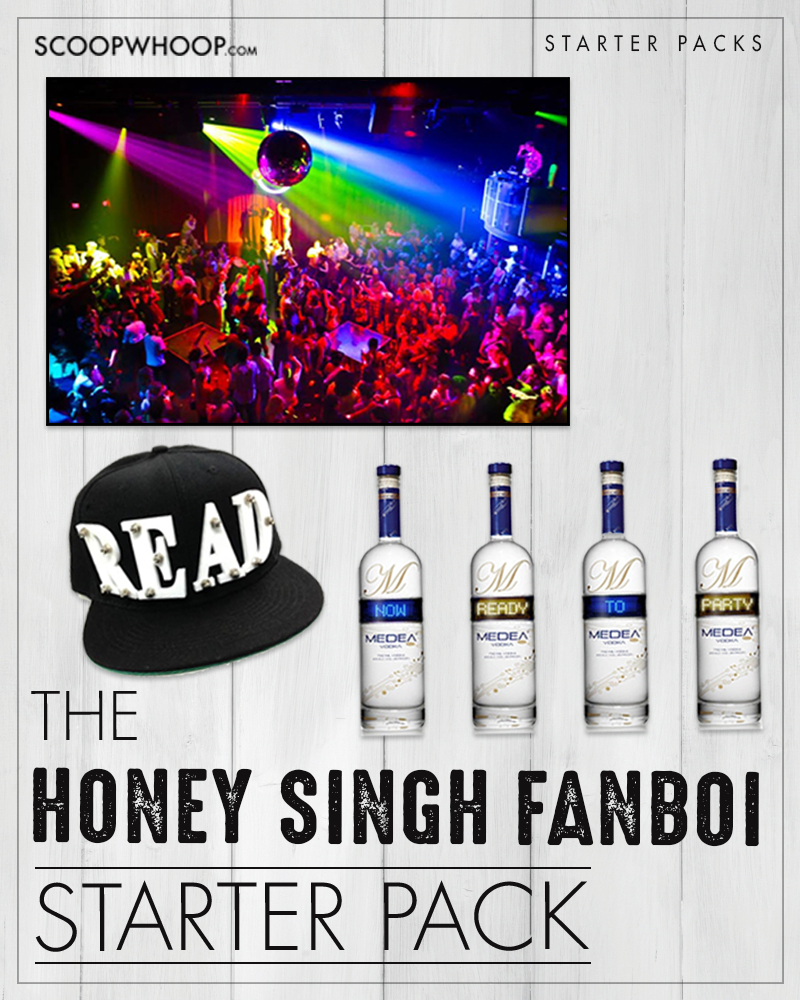 Well, I guess I'll just let the picture do the talking!
7.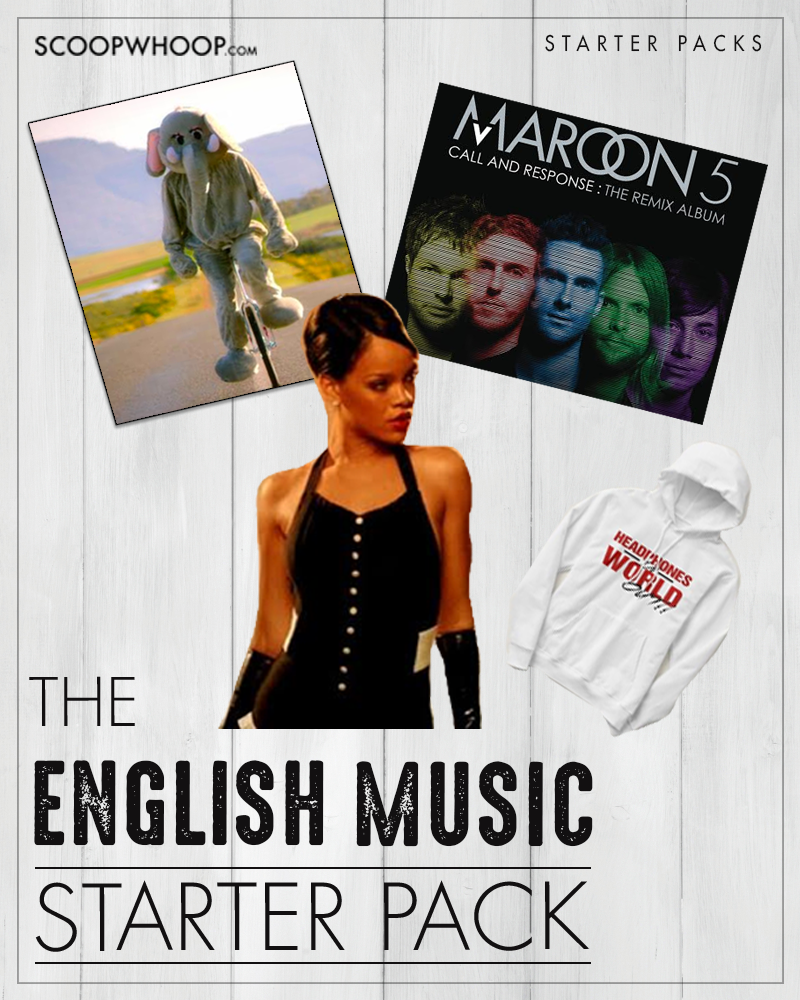 The "only Engliss mujik please" kinda people swear by Rihanna, Maroon 5 and other artists who rely more on auto-tune than their own efforts. "Headphones on, world off" is totally cover picture material, isn't it?
8.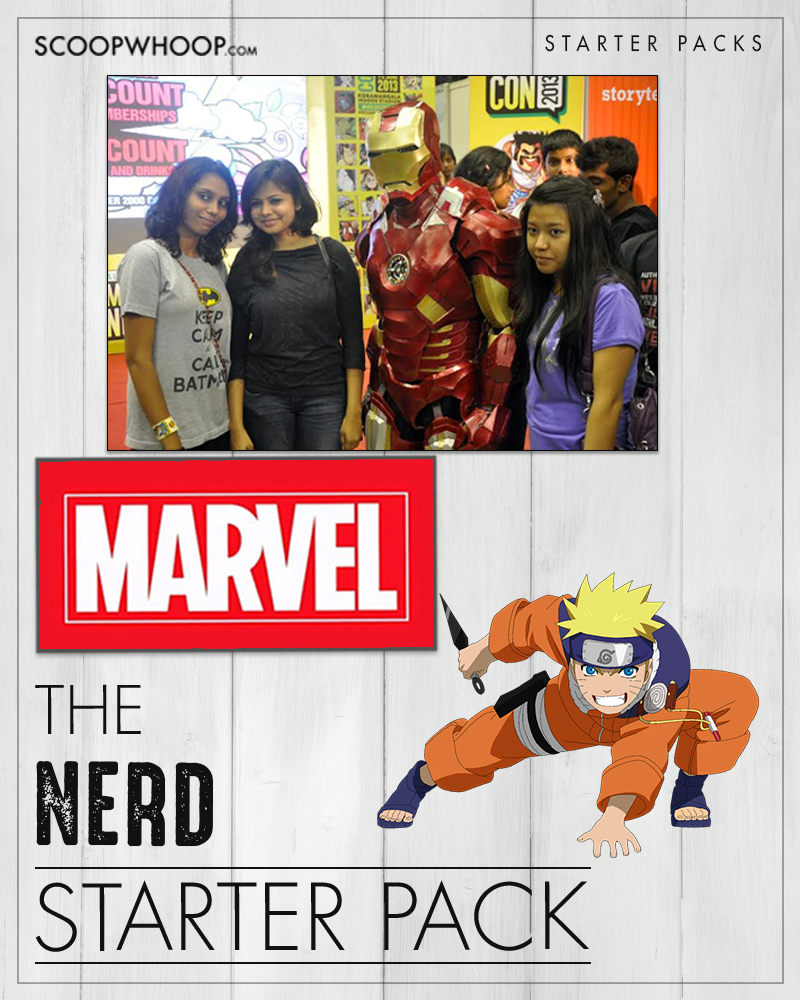 Every one who happens to visit a Comic Con (on a free pass, kyunki "bhai jugaad karwayega"), collects Marvel and binges on Naruto automatically becomes a "nerd".   
9.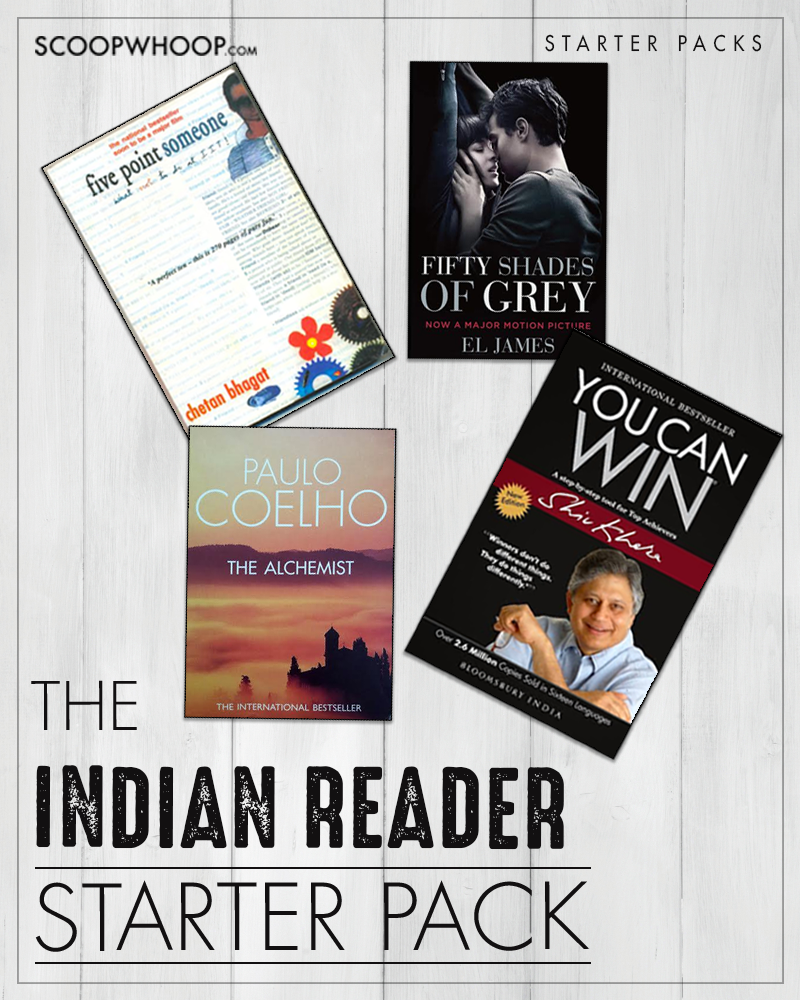 Doesn't it bother you when a fellow desi who barely reads, comes up to you and confers the 'best author' title on Chetan Bhagat? The same person also thinks he/she has the power to 'change the world' just because "Shiv Khera said so". 
10.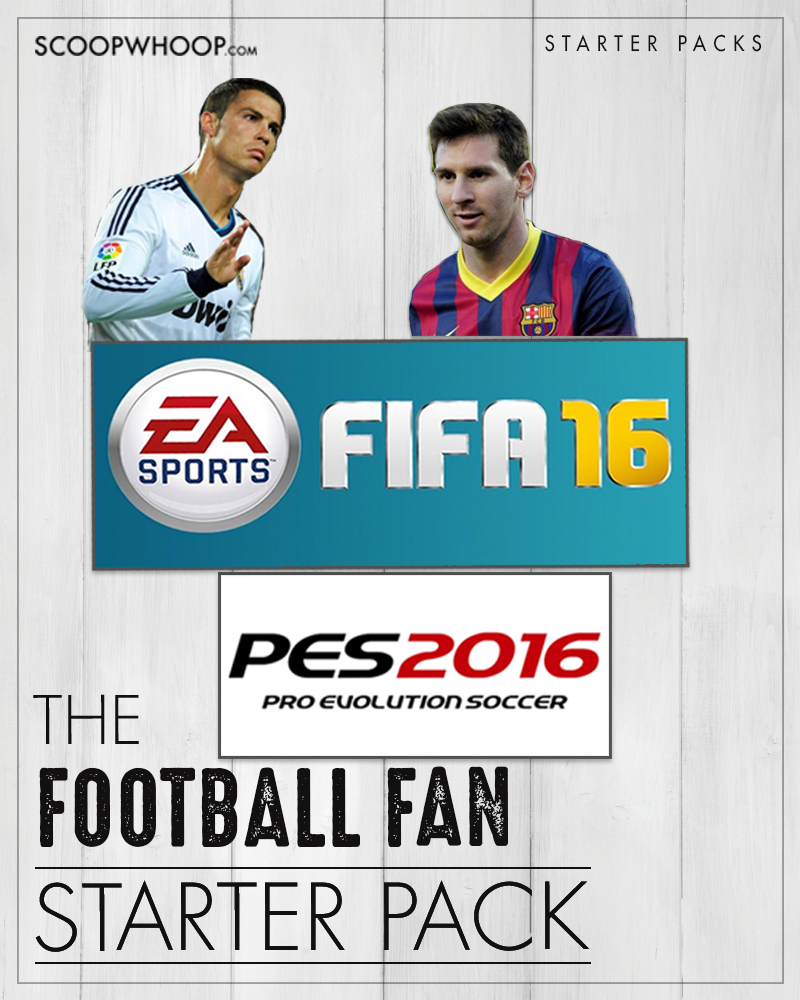 The new crop of football fans is so embroiled in the Messi v/s Ronaldo debate that it fails to acknowledge the fact that football isn't just about two of the highest paid dudes. Notable mentions to FIFA and PES, because had it not been for video games, kids wouldn't have known about football!
11.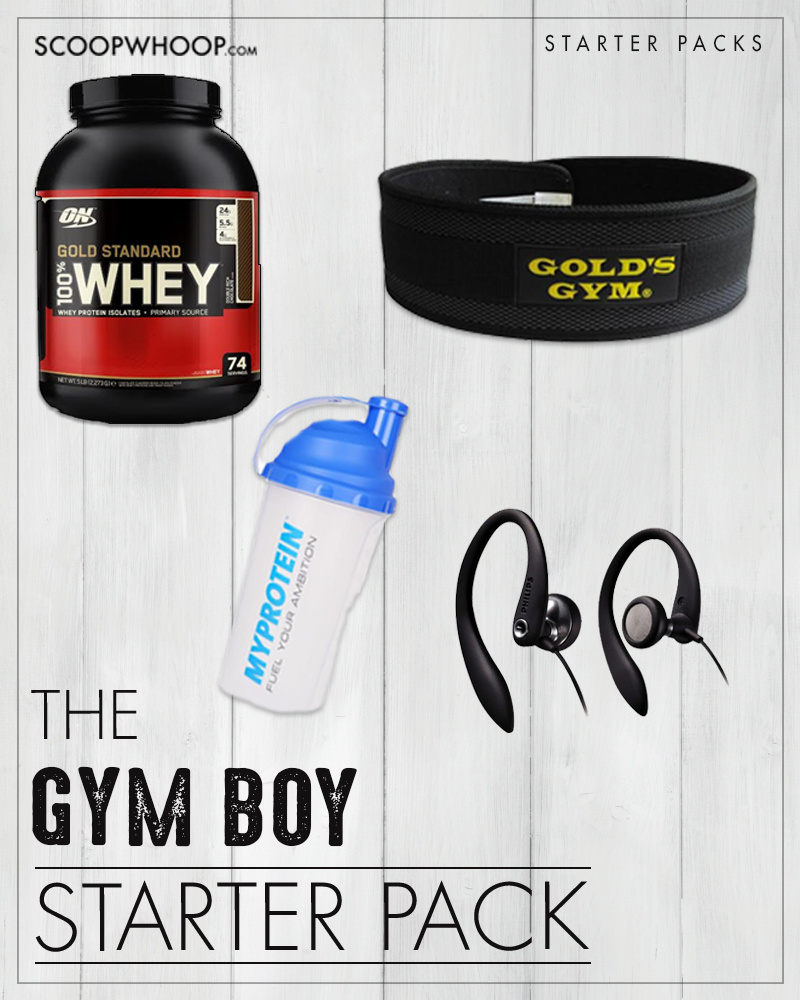 A gym is akin to paradise for a narcissist. The new working out fad has little to do with actual exercise and more to do with "protein ke dabbe". Every dude who lifts always sports 'sporty earphones', ever noticed?
12.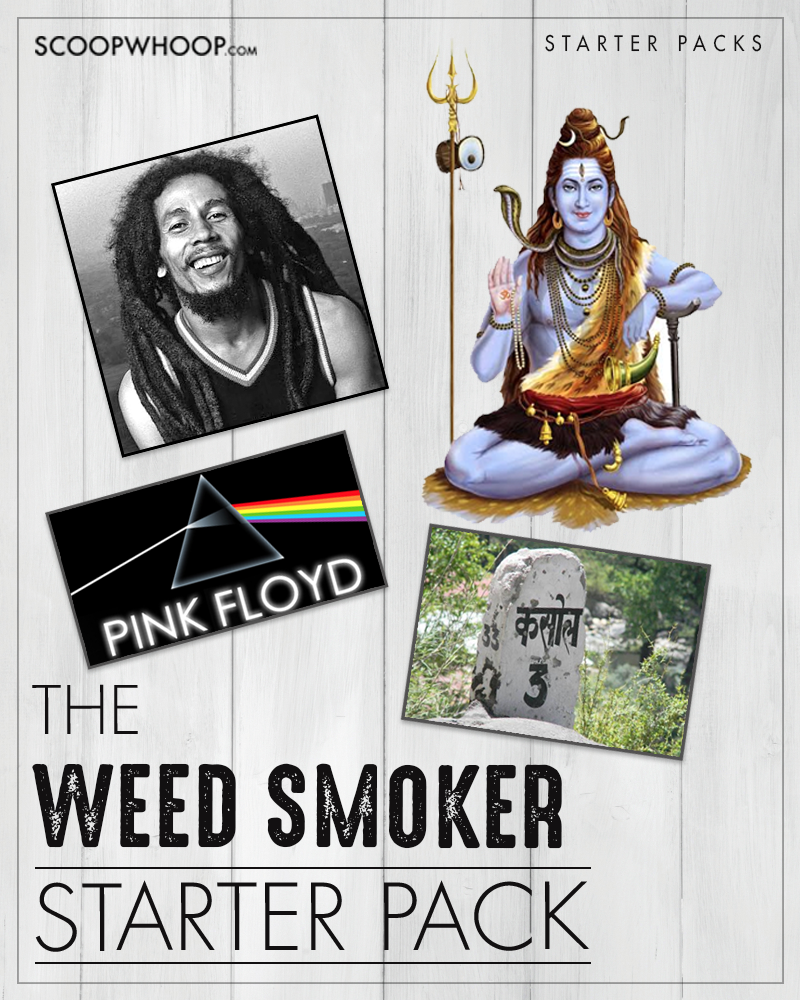 Honestly, the most annoying poseurs are those who claim to 'invoke Shiva' after a few measly puffs. The same lot also worships Bob Marley because… "Bam Bhole Nath". Pink Floyd is what they graduate to, after they hear it playing at a cafe in 'Kasol, bro'.
13.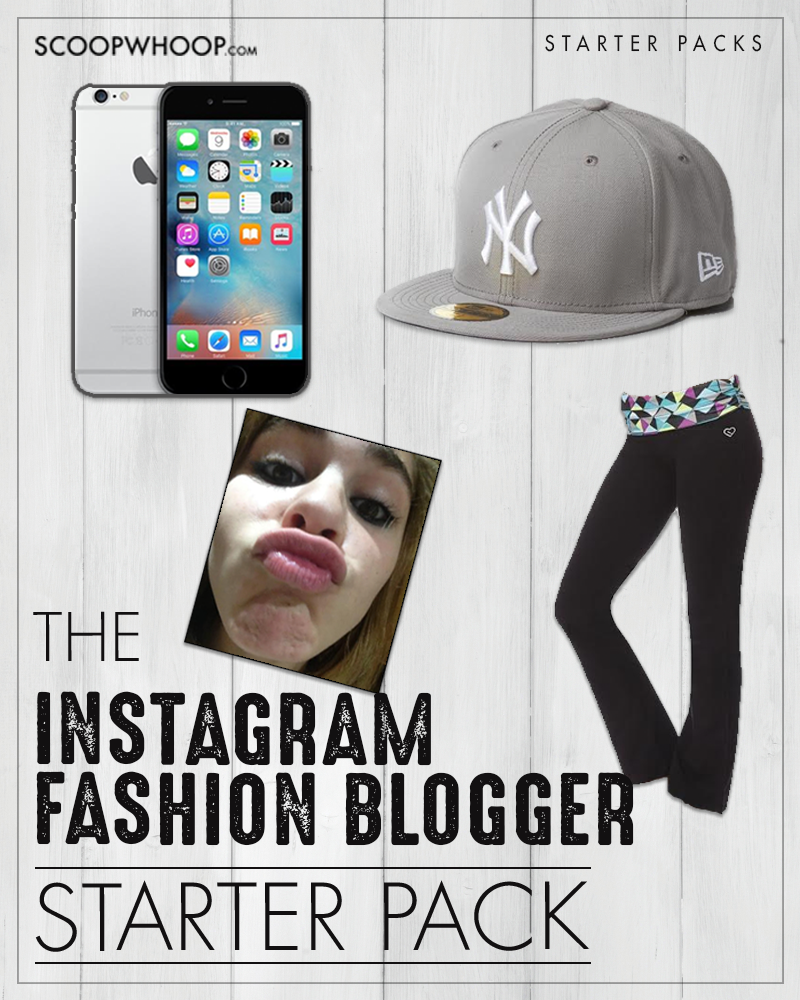 iPhone + Instagram account = Fashion blogger
Essentials also include yoga pants, the trademark duck face and an NY cap. 
14.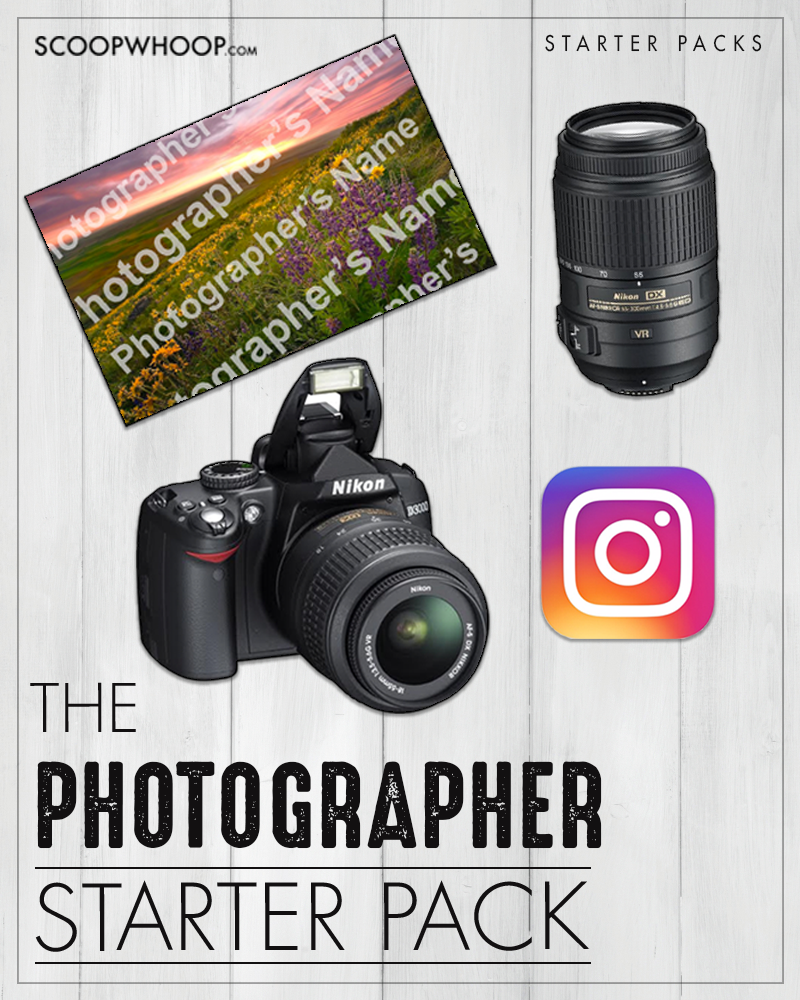 Anyone armed with a DSLR becomes a photographer. Add a watermark, 3-4 lenses and you're ready for "Shaadi photography" and Instagram spamming!
15.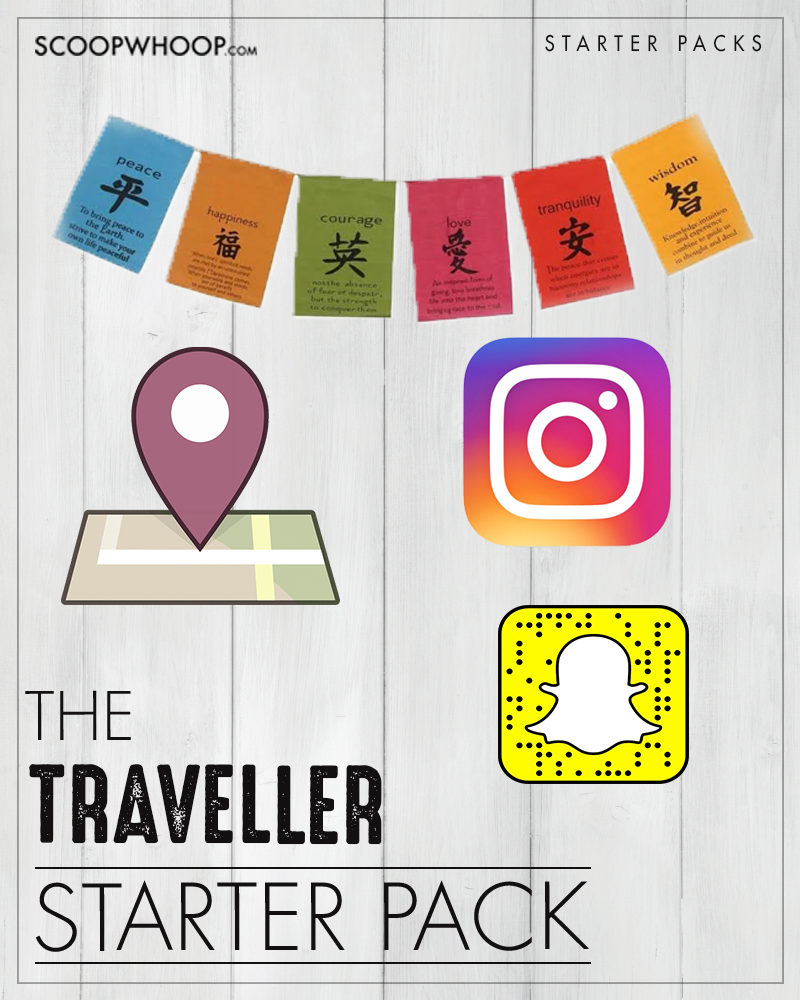 "Facebook check-in/Snapchat or it didn't happen!"
We're in an era where most people travel to show off. Prayer flags are everywhere because they are a measure of your 'coolness quotient'.