Sex is the most natural thing in the world. It's also the most mysterious. No wonder people have so many questions regarding it. How do I do it? When do I do it? Where do I do it? With whom do I do it? Too many people. Too many questions. Thank God for all the sex experts out there who patiently answer the millions of queries they receive everyday.
However, it's one thing to be curious and another to be plain…Well, plain weird. Like these people right here who're way too curious & experimental. Check 'em out.
1. Calculator leke karta hai kya?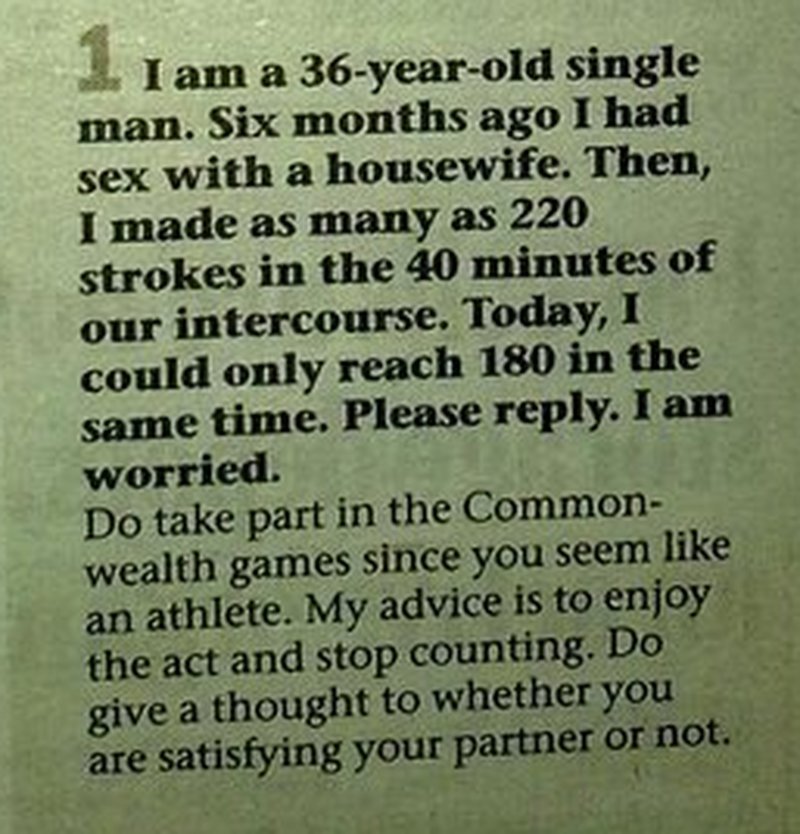 2. Are your friends tailors?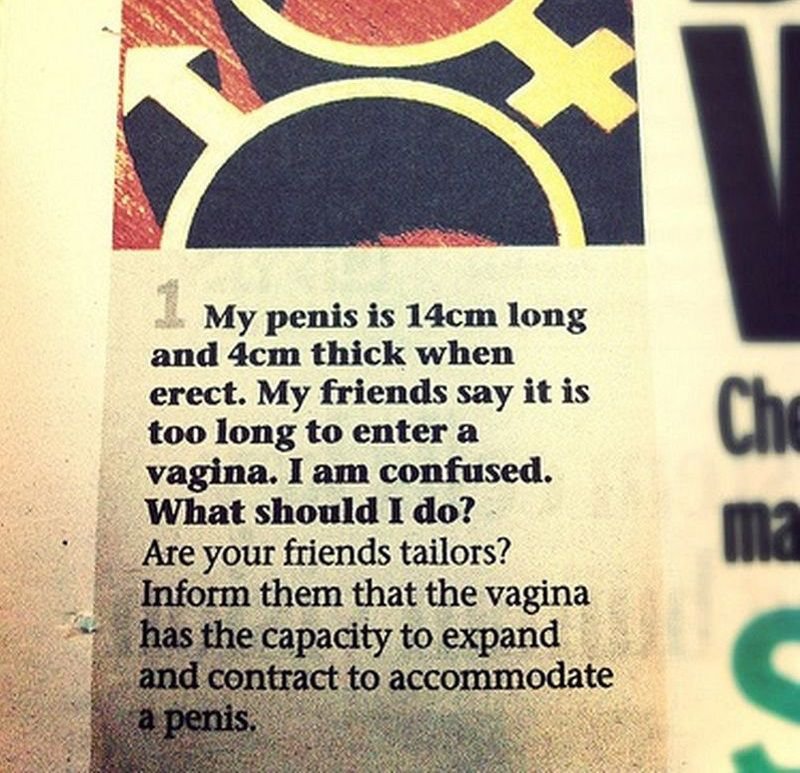 3. Taking wireless communication to another level.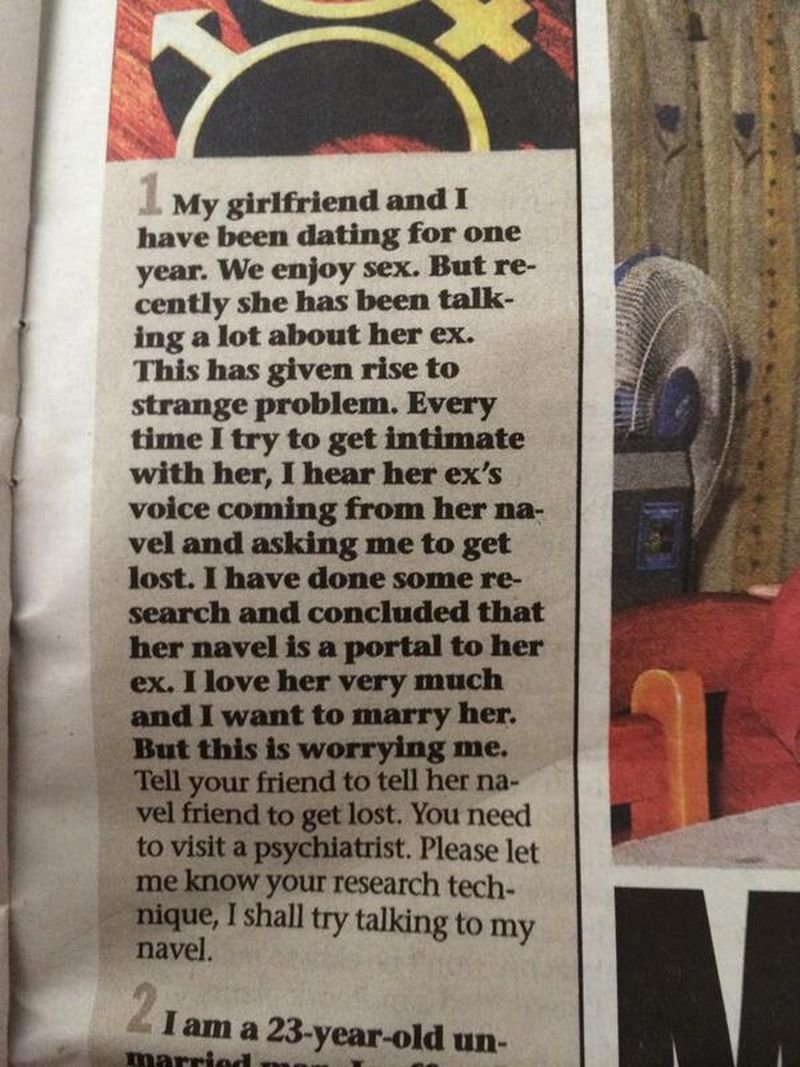 4. Literal doggystyle. Also, he's 'very sexy'.

5. Well, that escalated quickly.

6. We know it's you, Anil Kapoor.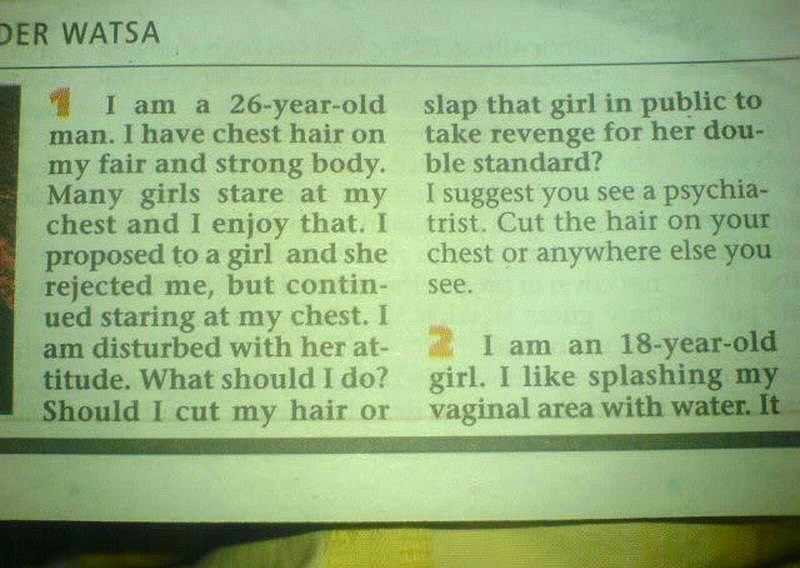 7. Penis within a penis. Also, 'musterbation'.
8. Toss kar lena. Or maybe on a first 'cum' basis.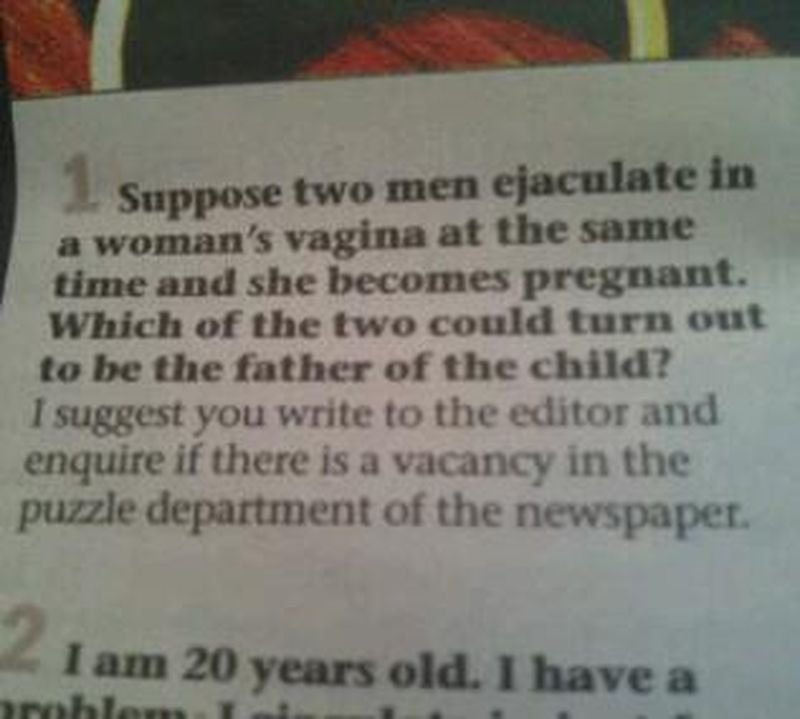 9. Mujhe mila babaji ka 'thulu'.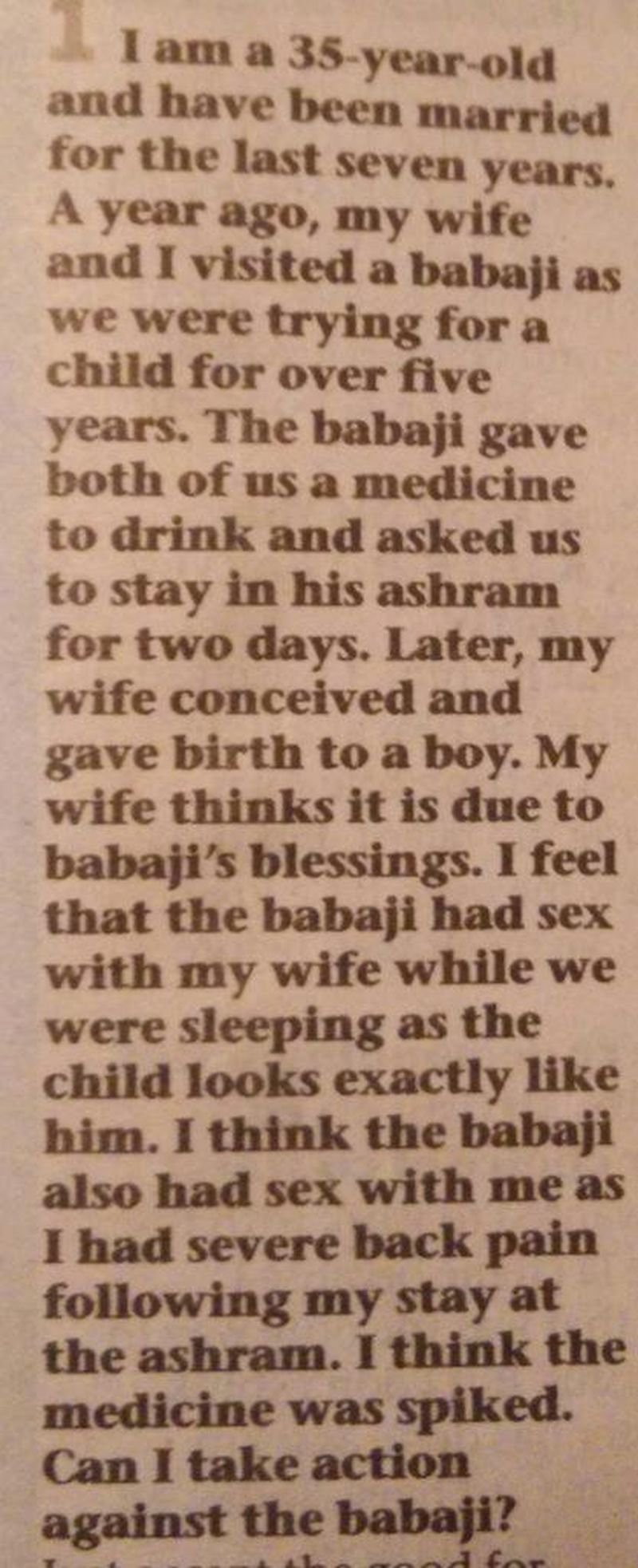 10. Next time, let her wear a condom.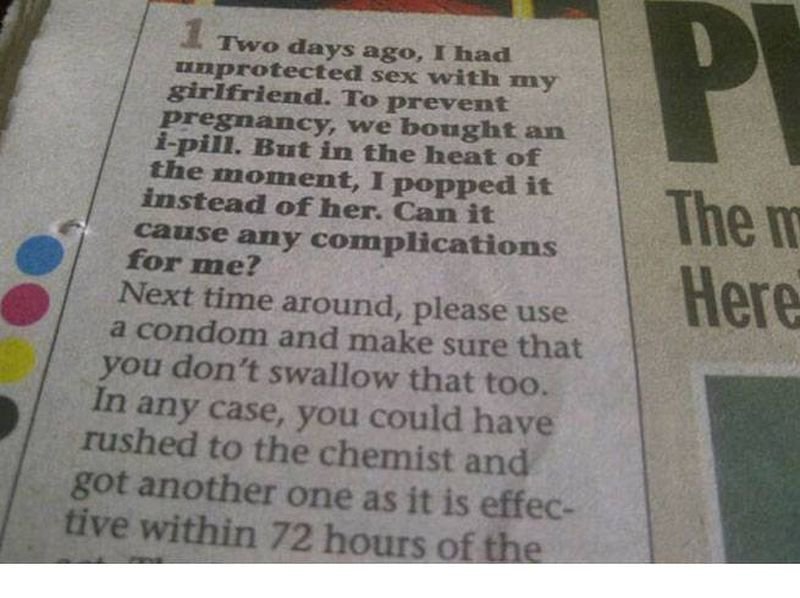 11. Chyawanprash khaata hoga.

12. Maybe the kid will be born with a poker face.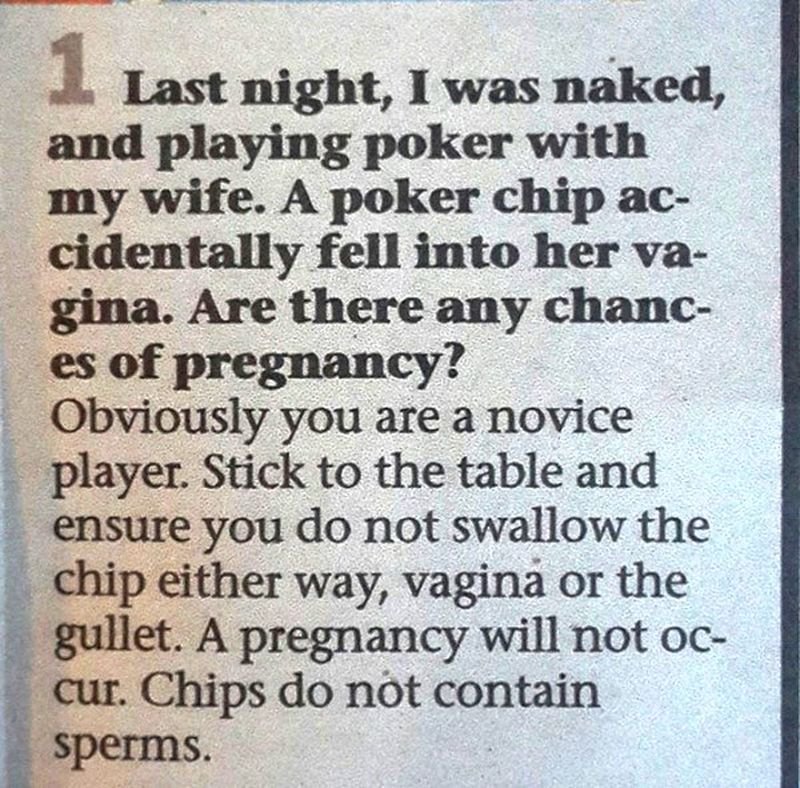 13. Or maybe they use it to dig the grave.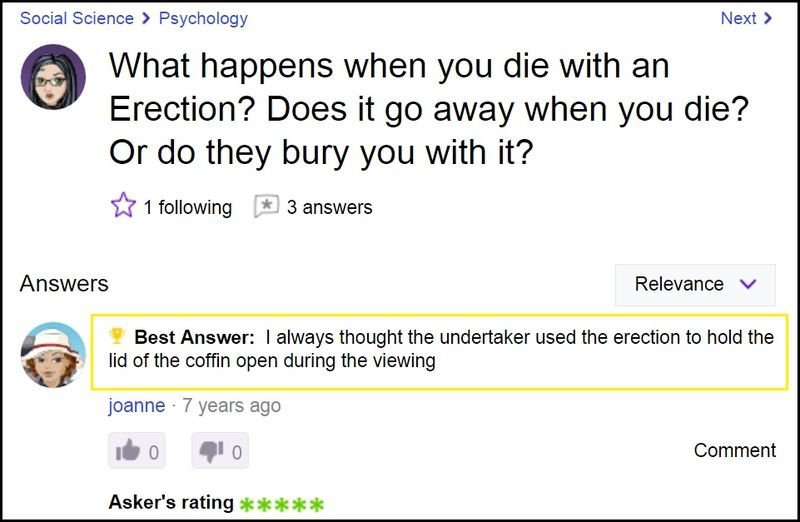 14. Leave Ramila alone, you pervert!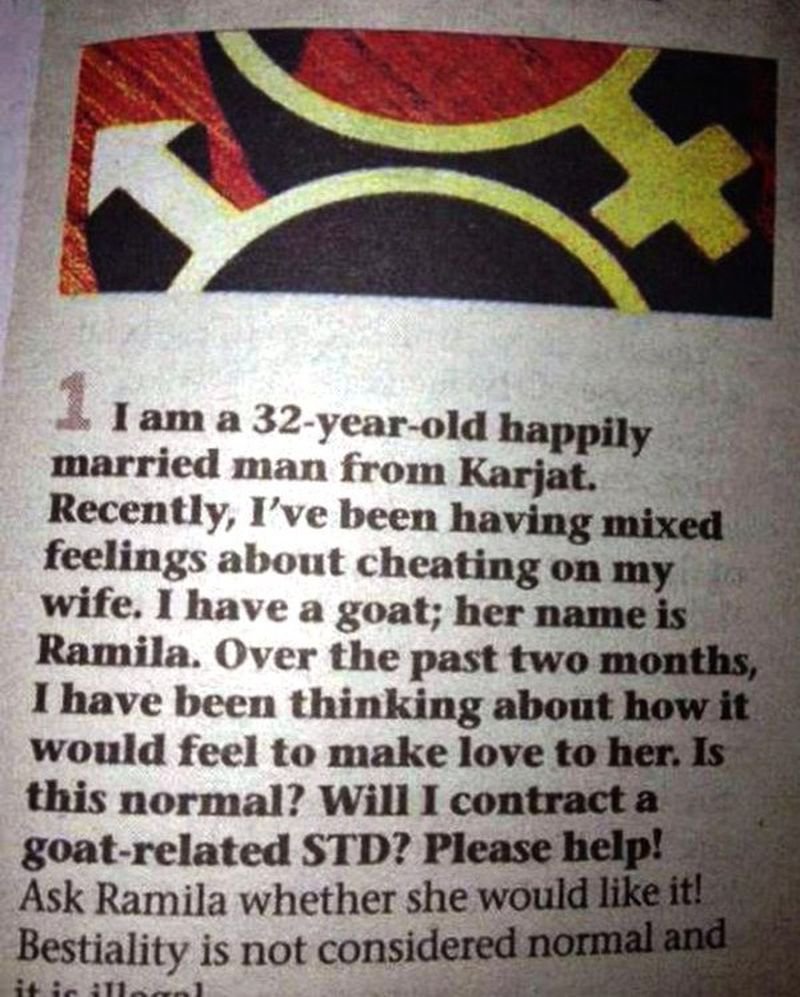 15. He/she will be a global citizen.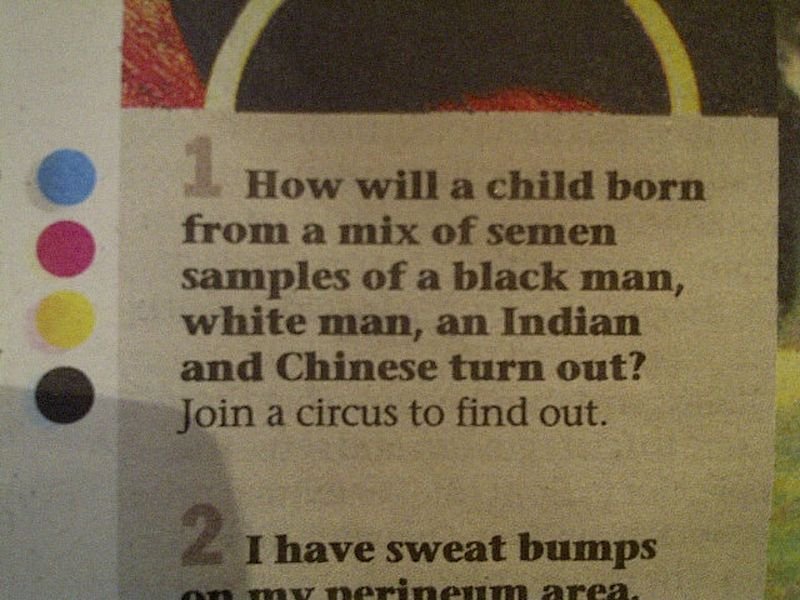 16. Journey of a thousand miles, begins with a single ejaculation.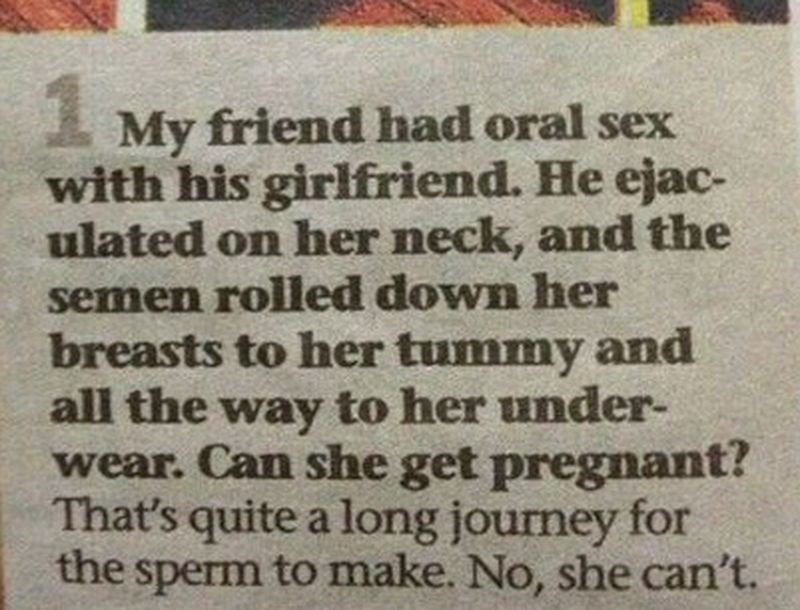 17. It's an abortion. Not a time machine.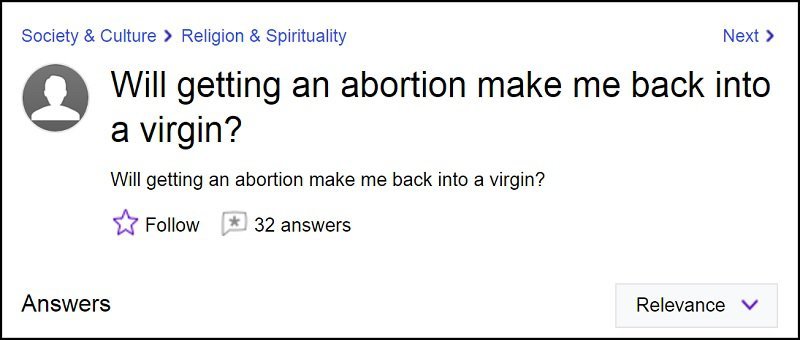 Sign up for a sex-ed class already, people.