He's called the Arnold Schwarzenegger of India. His acting skills have been compared to a piece of wood. But there's no denying that when you say 90s Bollywood, you can't picture it without Suniel Shetty. He has portrayed dozens of completely different roles like solider, army guy, soldier, fighter, soldier and macho lover boy. And let's not even get started on his dancing skills! So we have decided to pay a loving tribute to this man and why he was easily the most unique Bollywood star of the 90s.
1. This should officially replace the sad smiley emoticon.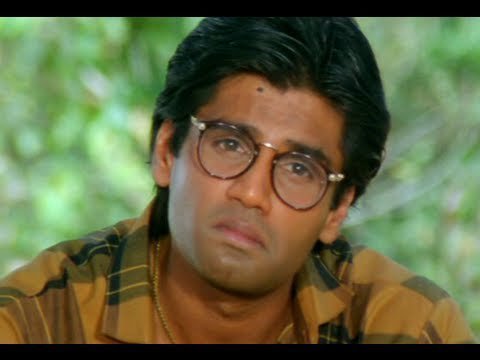 2. Every gangster should adopt this as their default pose.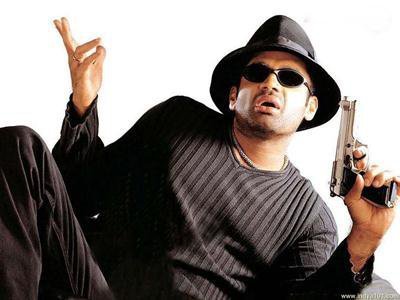 3. Rocking the hairy chest look since the 80s.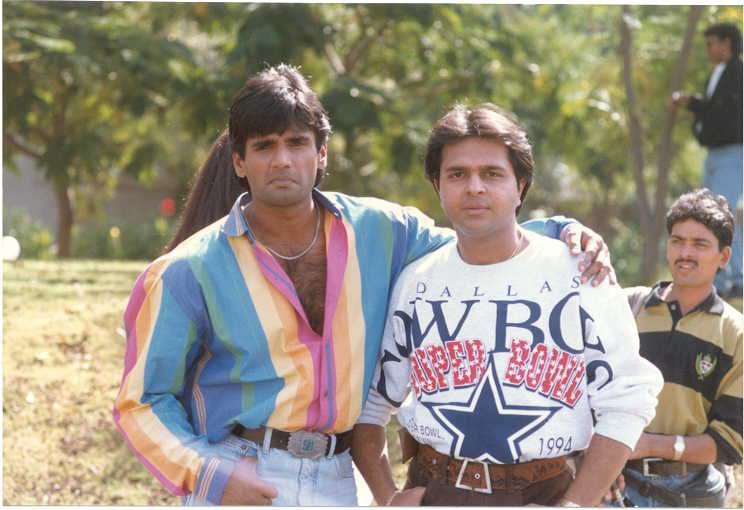 4. I'm so manly, I eat bullets.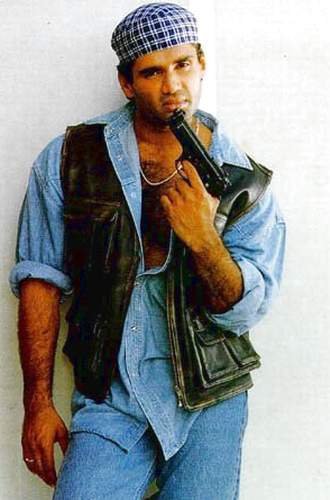 5. And you thought Sonali Bendre looked good while showing her mid-riff!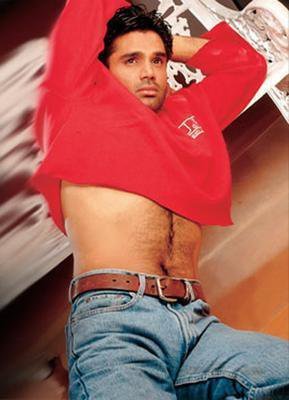 6.
This is the earliest prototype of Google glass ever known to man. How do they look on me?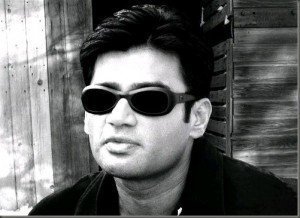 7. Look everybody, I'm emoting with my face.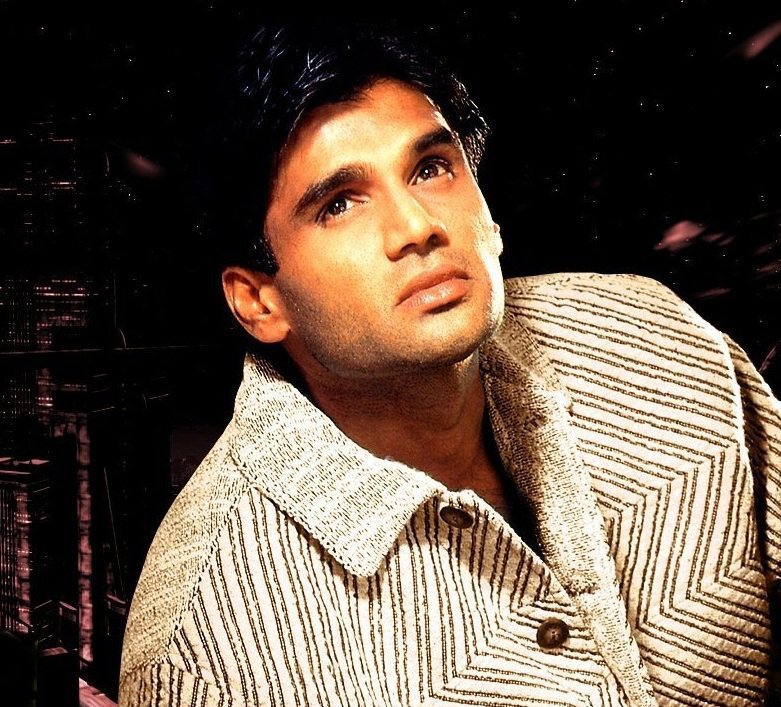 8. This is when I auditioned for Harry Potter.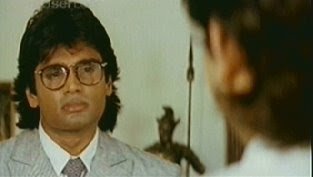 9. According to the Shetty Theory of Bicep Building, this is the right way to hold a barbell.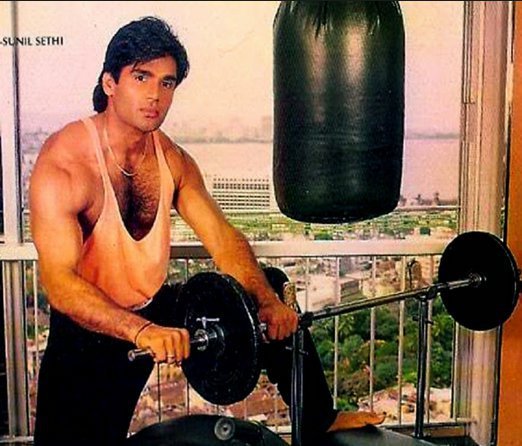 10. I'm getting ready for a shoot.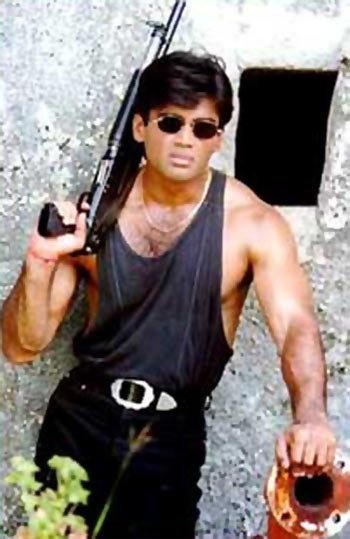 11. This is my version of 'hulking up'. It's called 'shetting down'.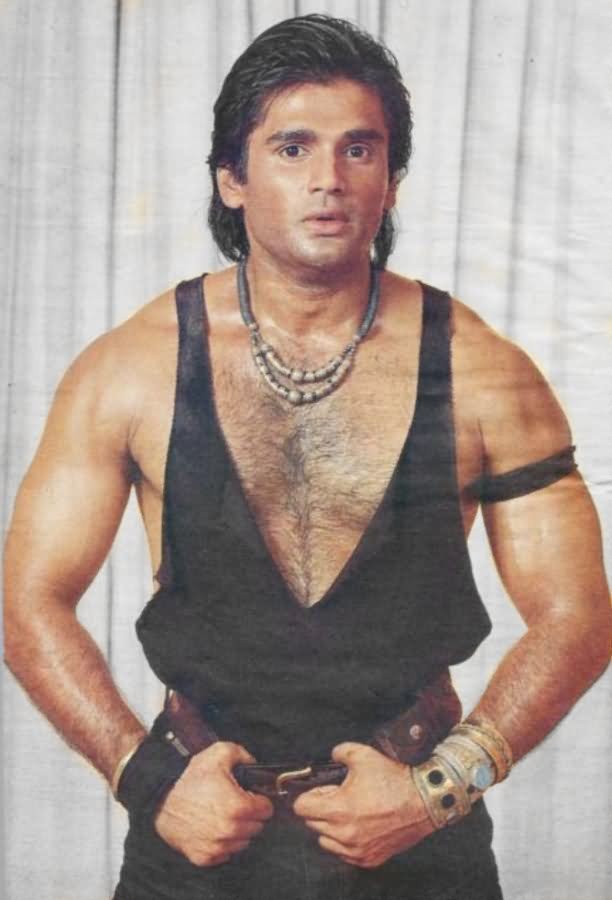 12. Eye to Eye, eye to eye.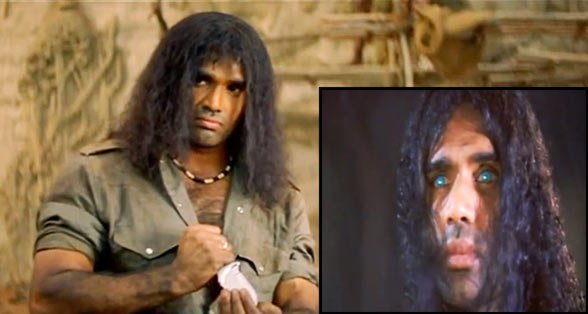 13. Did someone say 'macho man'?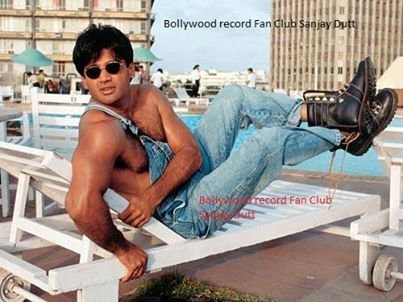 14. Apun ka naam Shetty, Suniel Shetty.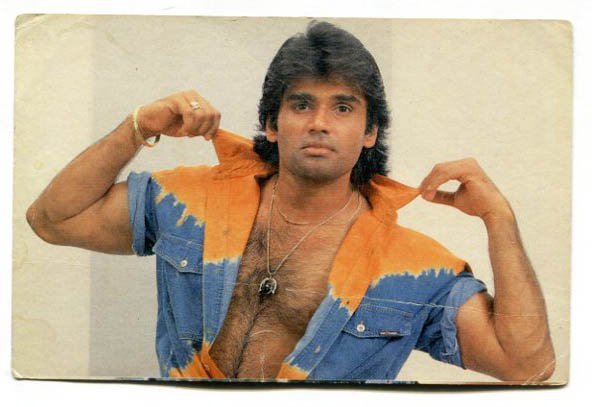 15. Awaara Pagal Bandana.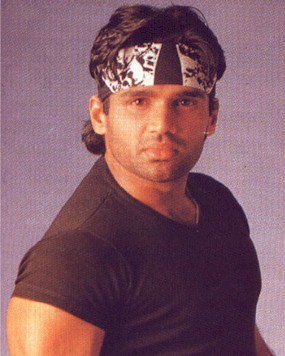 16. I can't control my excitement I'm eating my shirt! Om nom nom.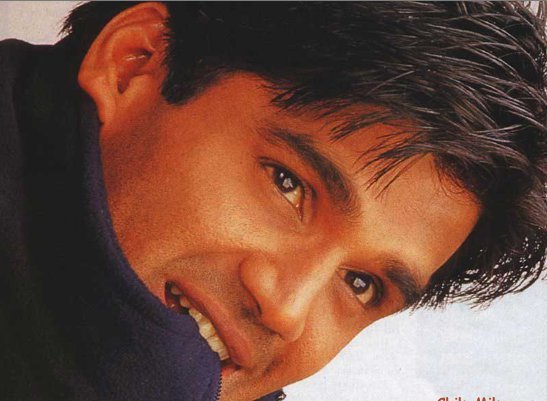 17. This is my bedroom eyes look. Is it working on you?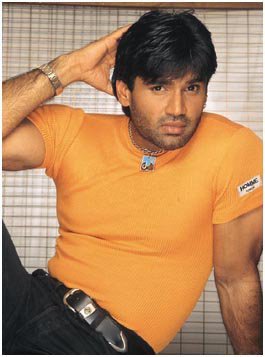 18. I don't know if you can tell but I'm pouting my ass off here!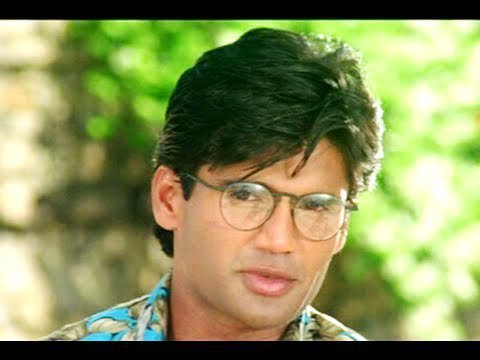 19. I should be a trump card!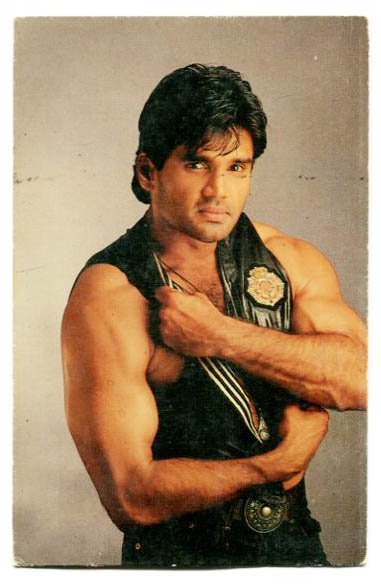 20. Yellow Ladies.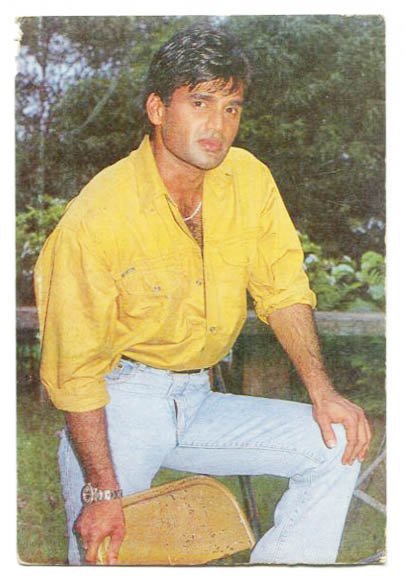 21. My eyes are up here girls!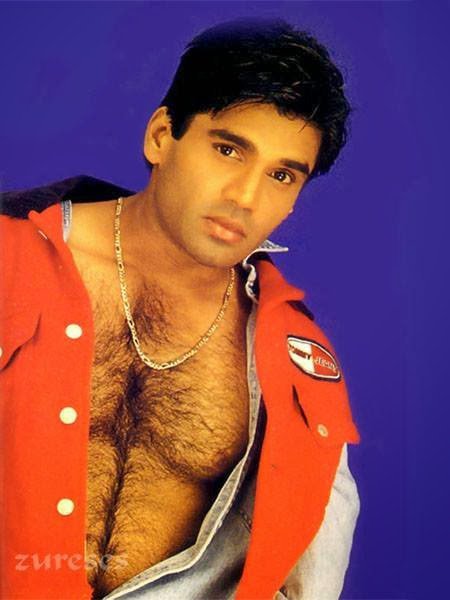 22. I'm in Miami Bitch! Oops, I meant Mahim Beach.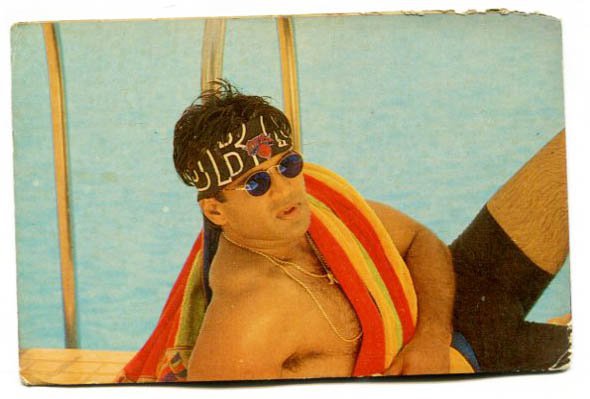 23. I should be the face of 'Vote or Die' campaign.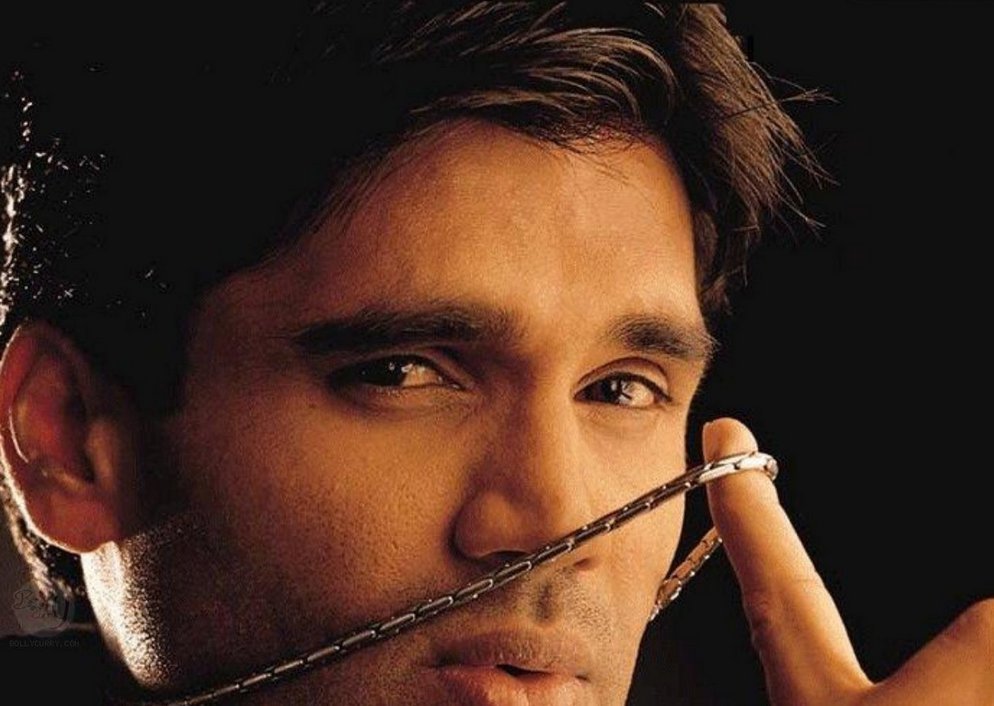 24. Sheher ka ladka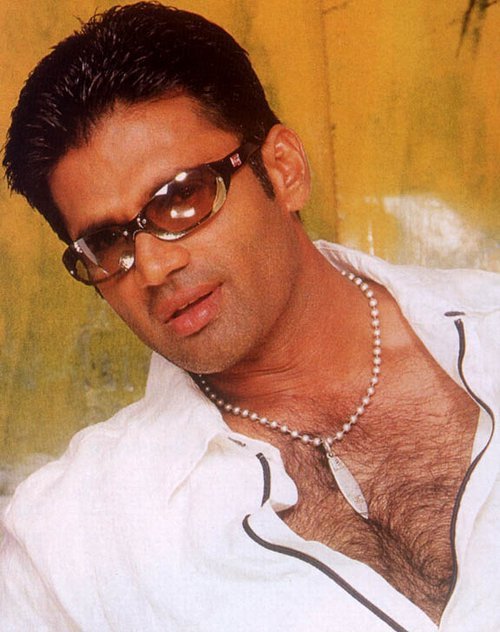 25. I moustache you something. Do I look pretty in this photo?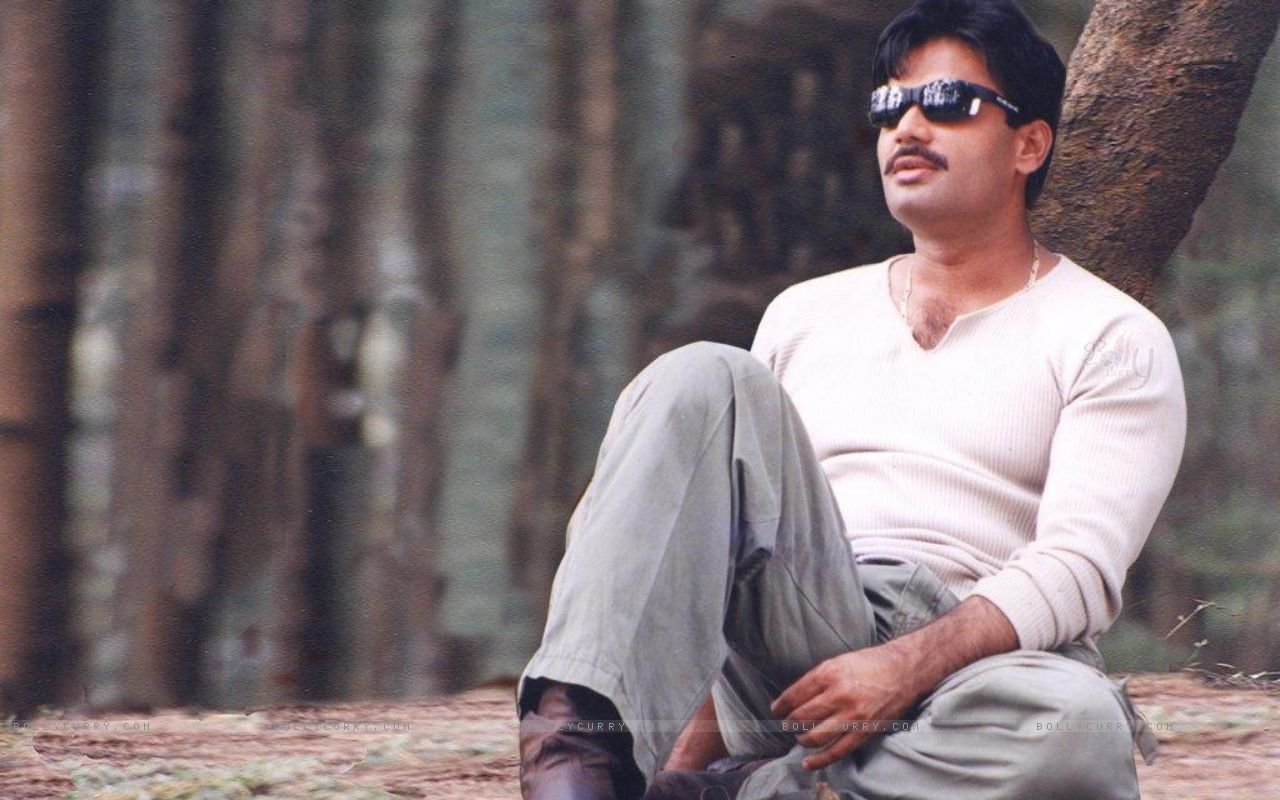 26.
They call me Suniel "Suit Up" Shetty!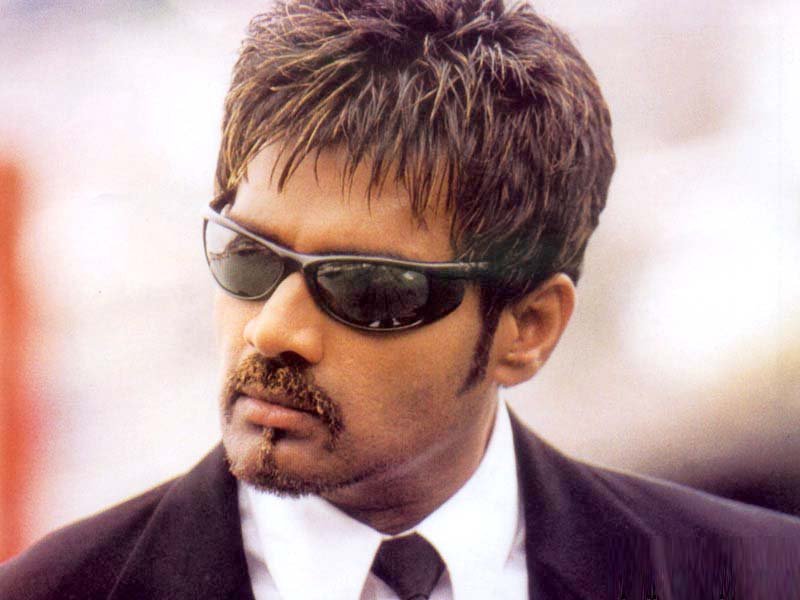 27.
Singham, Anna and Khiladi. Shit just got real.