Are you looking for a multipurpose toolbox that could help you with every task in your life? How about a device that could perform around 141 functions for you? Yes, such a device exists and Amazon is offering it at a meager price of $9000.
Labelled as the Wenger 16999 Swiss Army Knife Giant, this device is totally worth the deal. Obviously, if you want to read the reviews before buying it you should go through them on Amazon. 
Here's what the giant looks like. (Pretty intense, right?)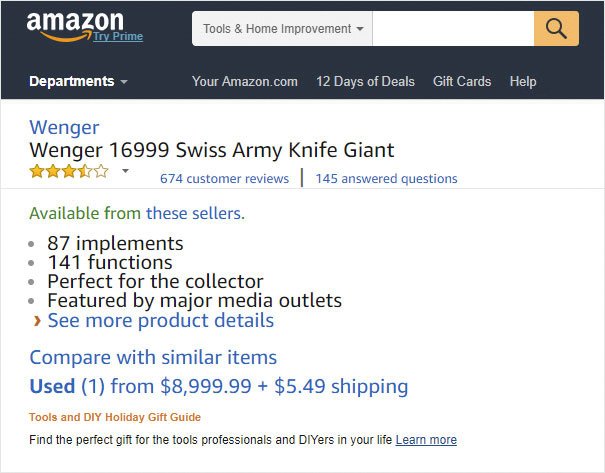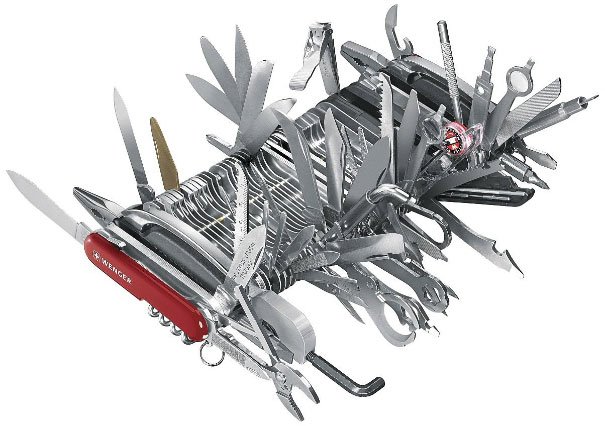 This knife weighing seven pounds and measuring 11.8 inches has more than 87 implements and has been reviewed by over 600 users on Amazon.
As soon as it went up on the website, people came out with some hilarious product reviews. Because this giant deserves massive trolling. 
What else would you expect from a mighty knife?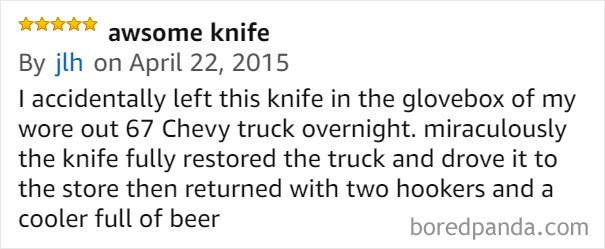 Didn't we tell you it's a multipurpose device?

Taming the giant isn't an easy task after all.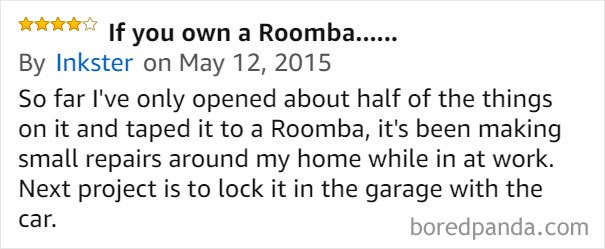 The patience is really appreciable.

Lol!! Legends are born here.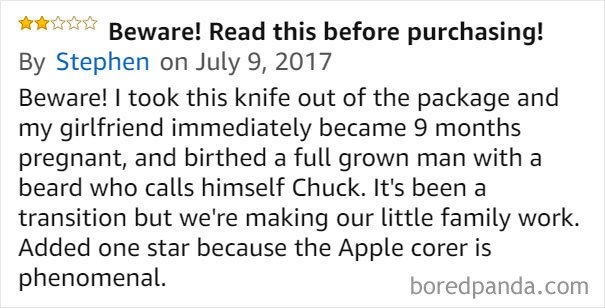 After all, it is the most useful weapon!!

Marvel of architecture!!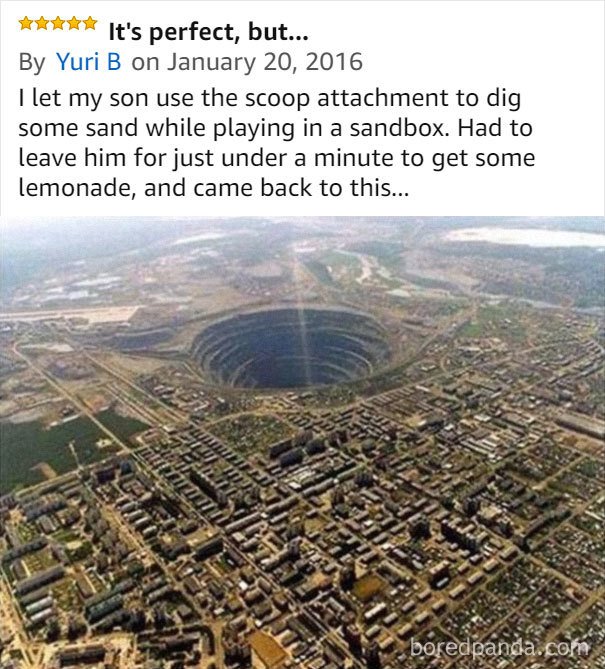 Rocket science was never so easy.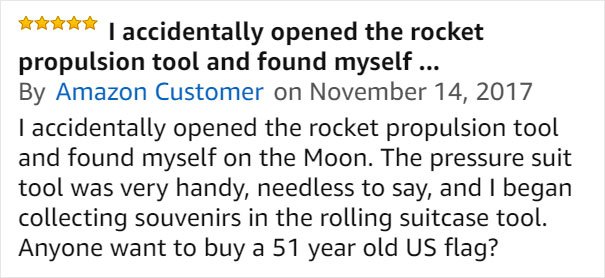 This knife is enough to explain the history of Switzerland.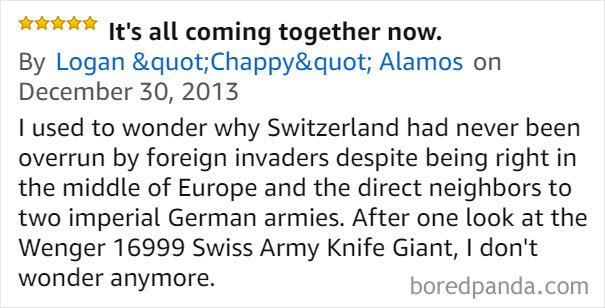 Interested in buying the giant tool? Decide for yourself after reading these more than honest reviews on Amazon.
H/T: Boredpanda