We all have voices in our heads. You can call it conscience but that's just one part of it. The other part wants to snatch candies from kids.
So we imagined how it would actually feel if those voices had arguments about almost everything. 
1.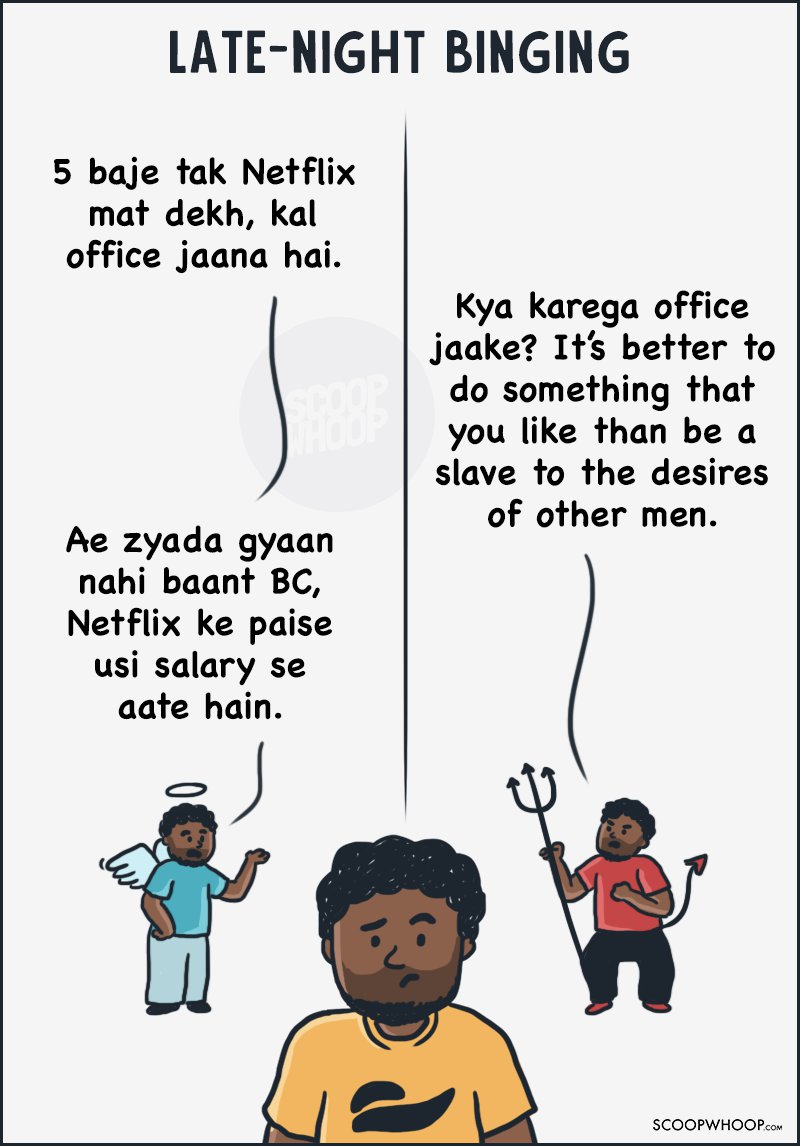 2.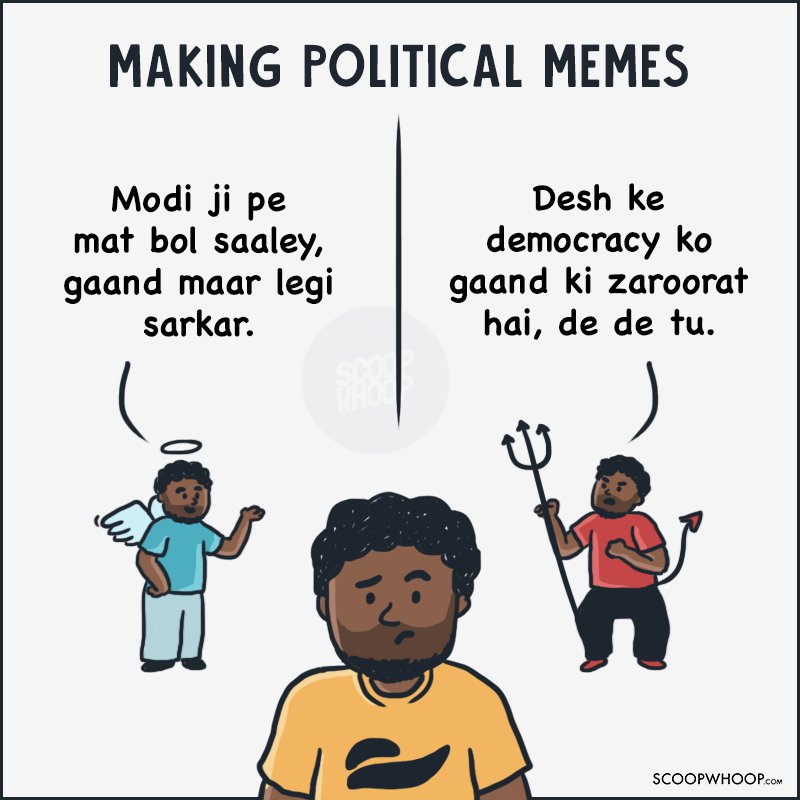 3.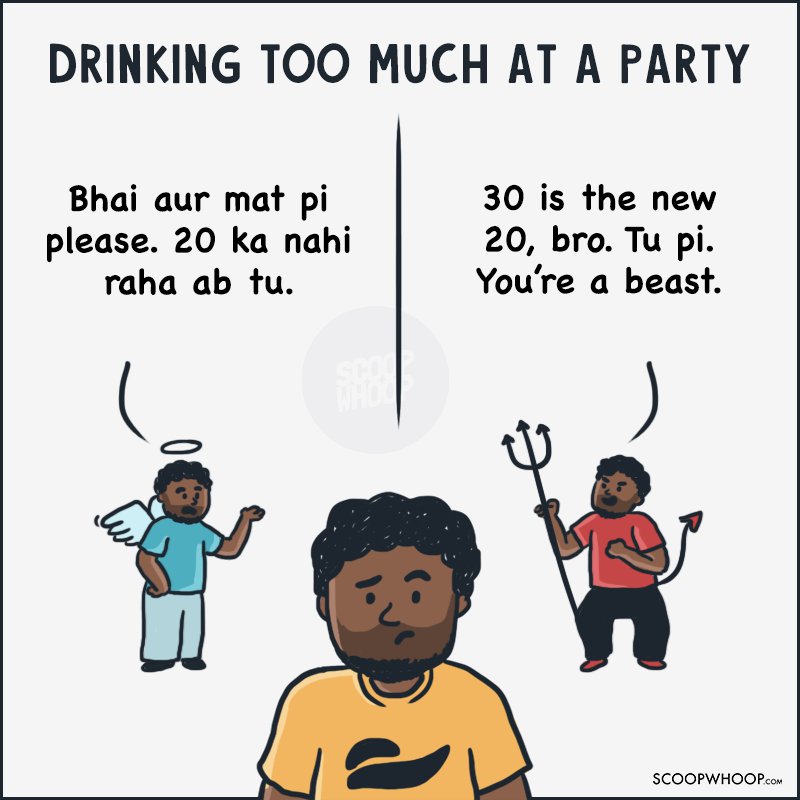 4.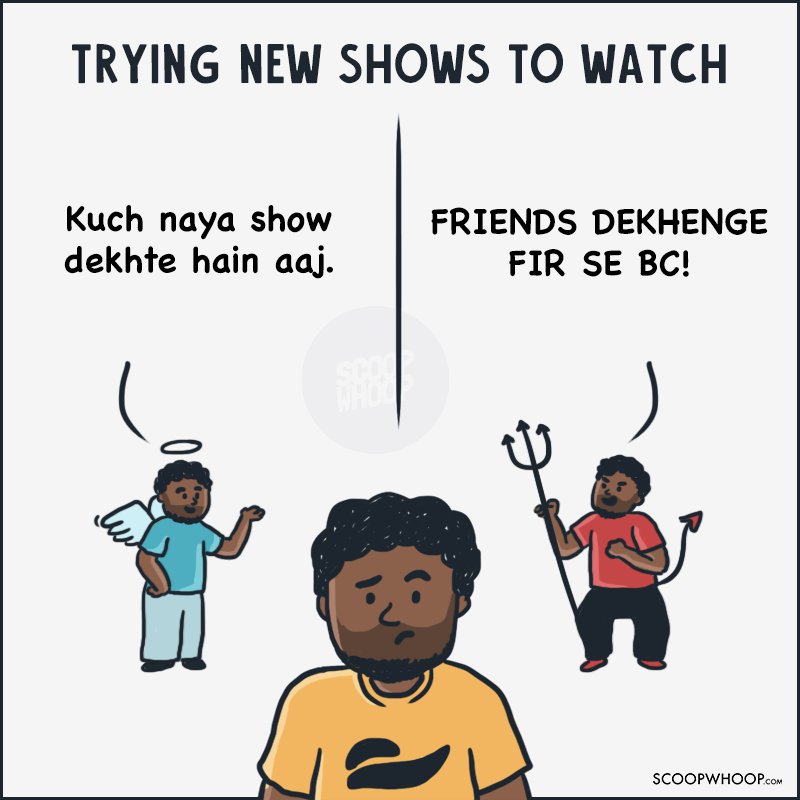 5.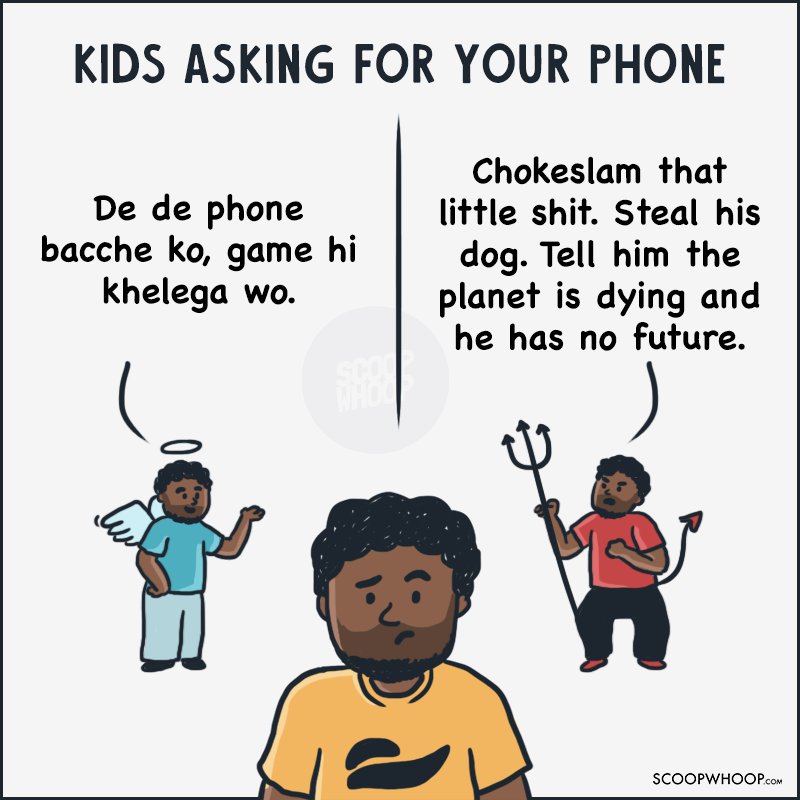 6.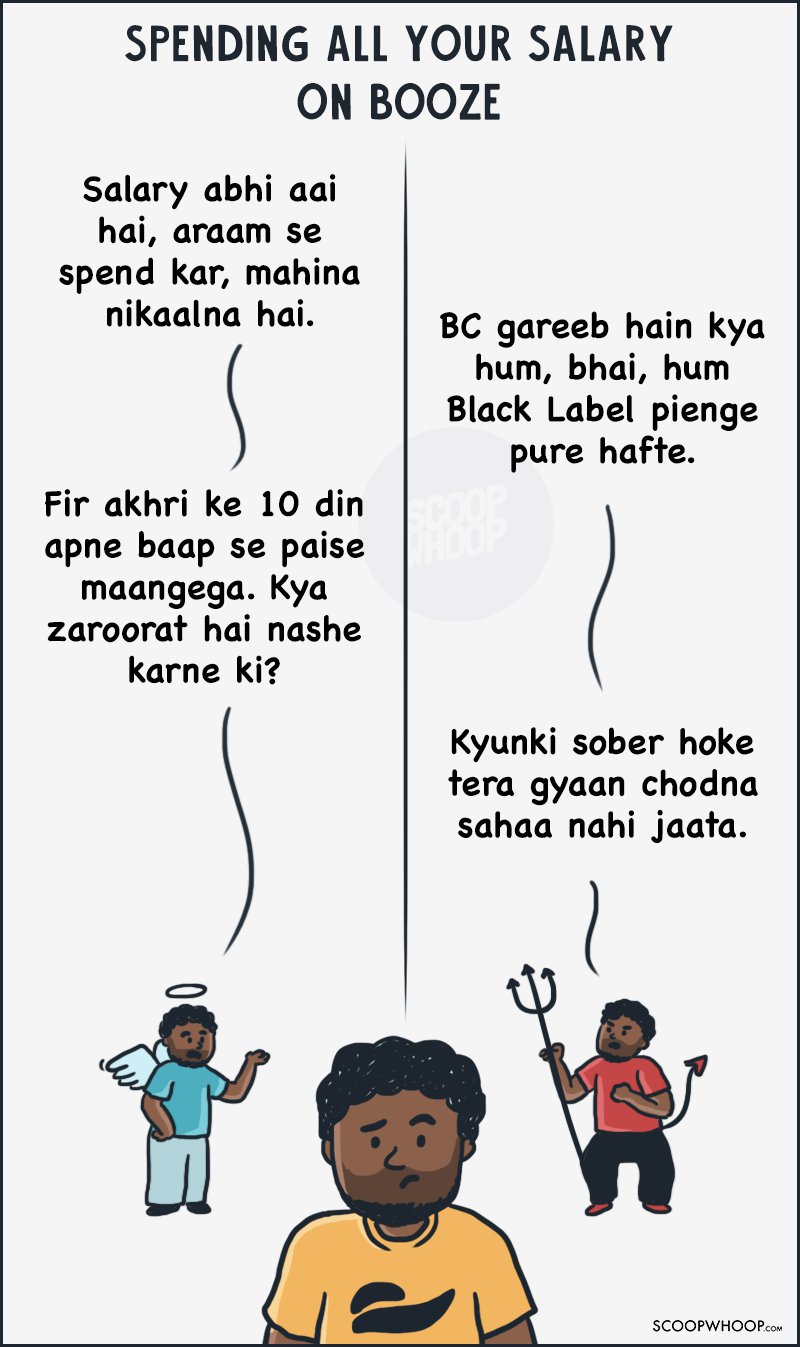 7.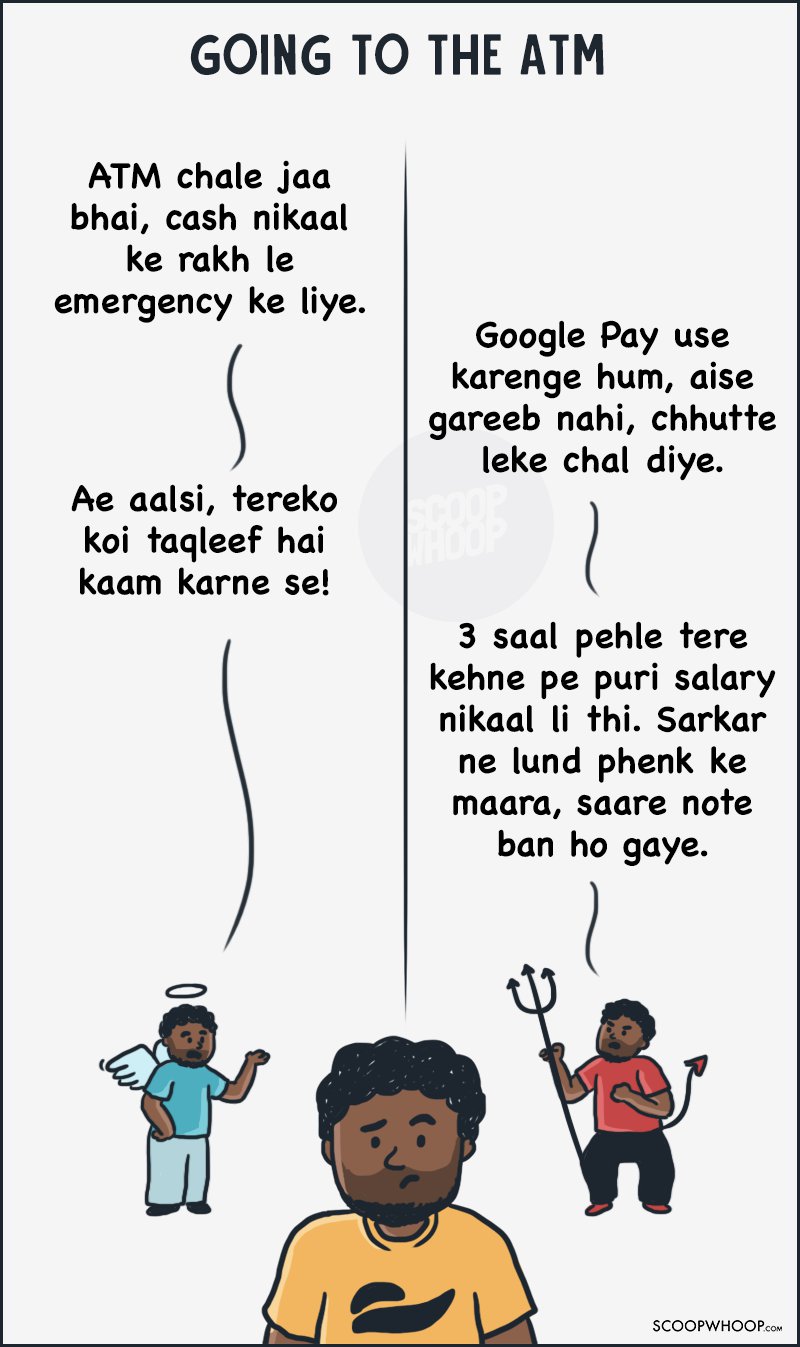 8.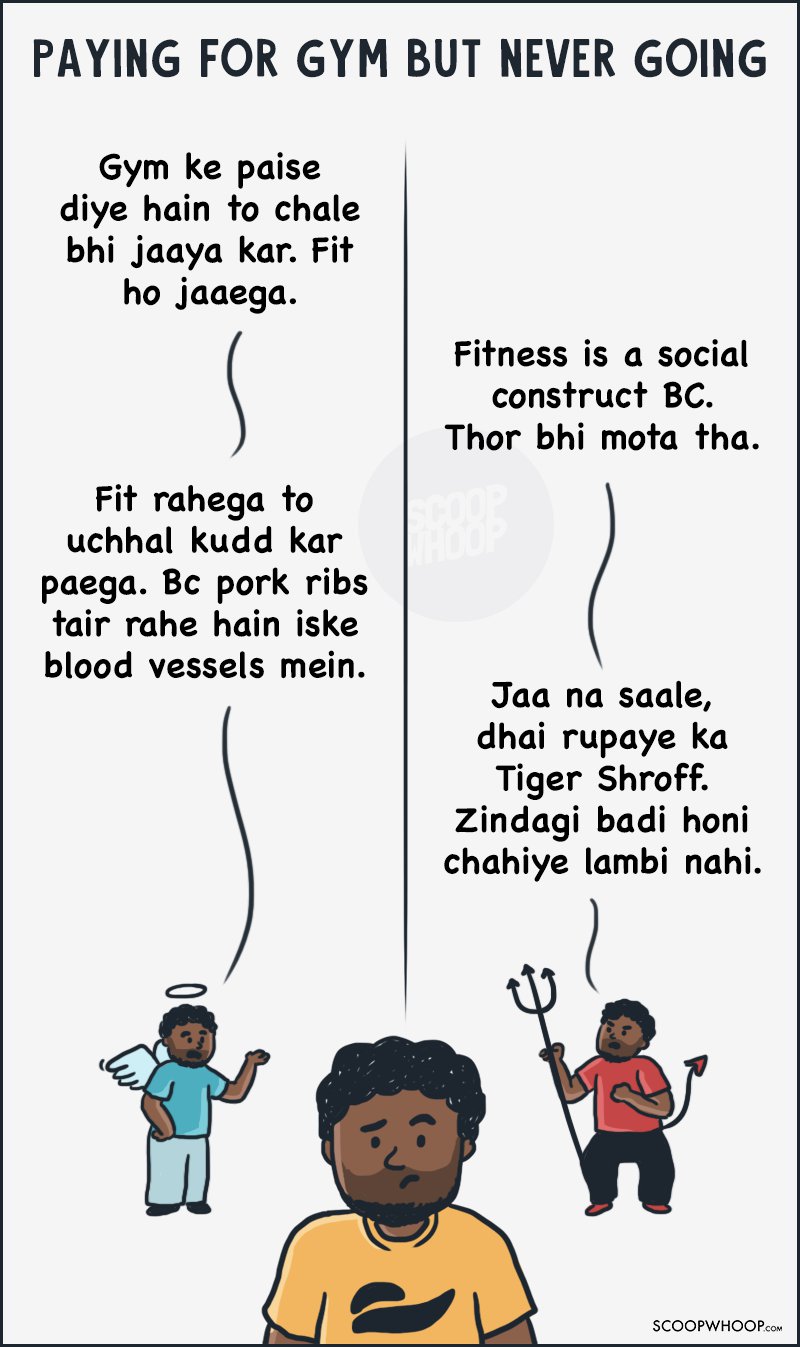 9.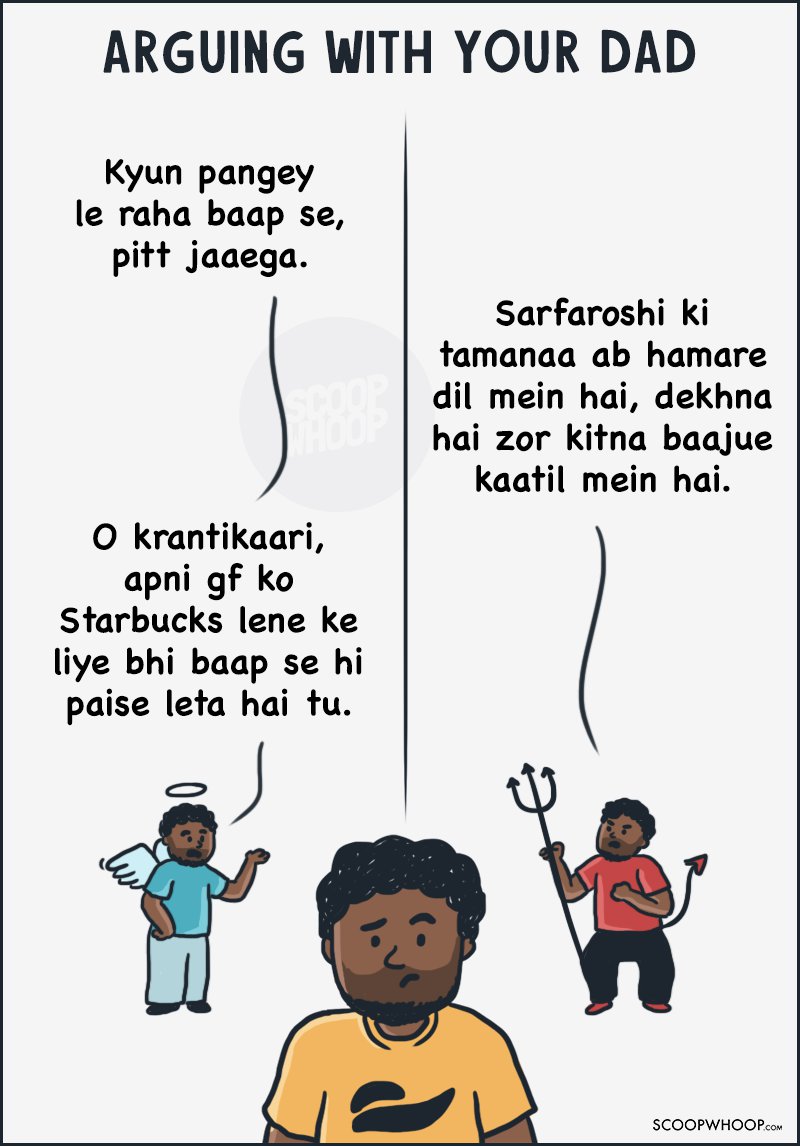 10.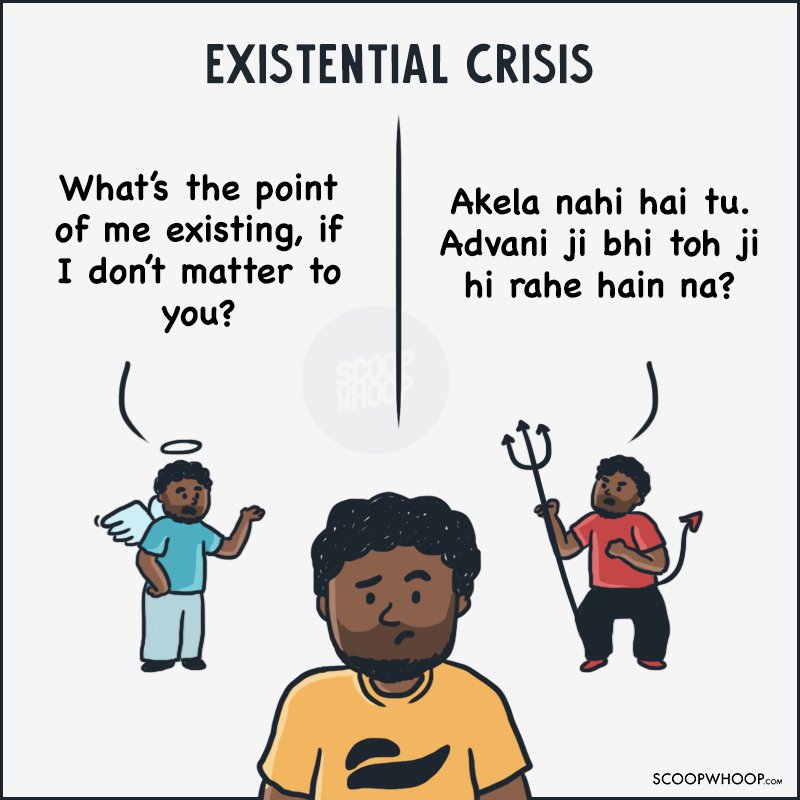 Those two will never stop arguing. So it's on you to choose between what's right and what's more fun!
Design Credit: Muskan Baldodia