Do you remember the Meerkat? The one who tried to impress Johnny, the Kia car designer, to draw inspiration from his awesomeness for the next car? I mean, he did everything under the sun to get his attention – from becoming a ballerina to a statue to giving a gift to Johnny! He also went on a hunger strike but sadly, he failed to achieve what he wanted 'cause Kia chose Tiger Shroff instead of him!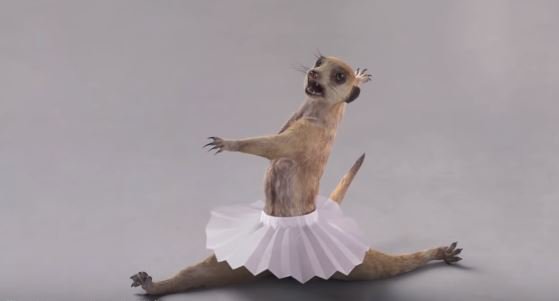 So, what happens next? Well, looks like the Meerkat is back with vindication…  
After being rejected multiple times, the Meerkat has now become an 'evil' and is conspiring against Johnny, who's currently working on a super-secret mission called #ProjectBadass with our very own action-hero, Tiger Shroff! But, how do I know this? Well, I watched the latest video by Kia, unfolding the conspiracy…  
Did you see how the Meerkat sneaks into the room? I mean, look at his angry face! I bet, he's gonna do something huge this time to take revenge on Johnny!  
Well, I think he's trying to hijack and disclose the top-secret #ProjectBadass! Meanwhile, he has also started a tweet-war with Tiger Shroff after creating two teams: #TeamTiger and #TeamMeerkat for the race to success!    
I think I am gonna join the cute #TeamMeerkat. What about you? 
To which, Tiger playfully replied… 
Now, how could the Meerkat stay silent?  
Hahaha… Look at Tiger's clap back…   
And, we all know how Twitterati love to give its opinion on everything that comes on social media! 
Oh, BTW, if you don't know it already then, lemme tell ya! This tweet-war between Tiger and the Meerkat is nothing but a way to decide who'll get to try their hands onto the brand-new Kia SELTOS first!     
But, what's so special about this car that made them fight for it? Well, with unbeatable technology, connectivity, BOSE speaker system, safety structure and stunning design, Kia SELTOS is a one-of-a-kind car! So, no brownie points for guessing why everyone is falling in love with it! And yeah, stay tuned to know who finally won the game! Or in the meantime, you can pre-book the car 'cause why not?