It's only when I grew up that I realised what a pain I must have been for my mother. When I see other kids troubling their mothers, I just can't believe how they put up with it. As if bringing us into this world isn't a painful process in itself, they also have to deal with all our toddler-days nonsense. 
But you never hear them complain. Maybe to our fathers in private, but never did they let us feel that way. They do with all the kindness and love in their hearts. Proud of our smallest achievements and looking beyond our biggest mistakes. That's motherhood. And it's no joke. 
But it is nice that mothers also see the funny side. Especially these moms who took to Twitter and showed us, in the most hilarious way, what being a mother is all about:
1.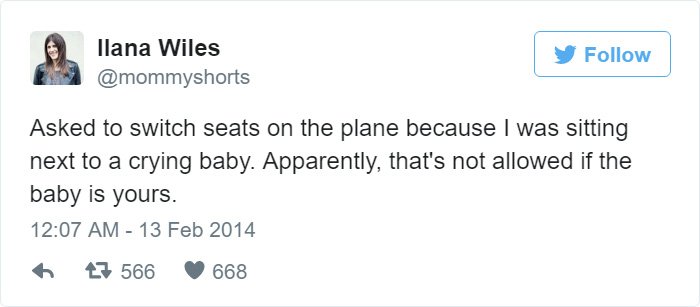 2.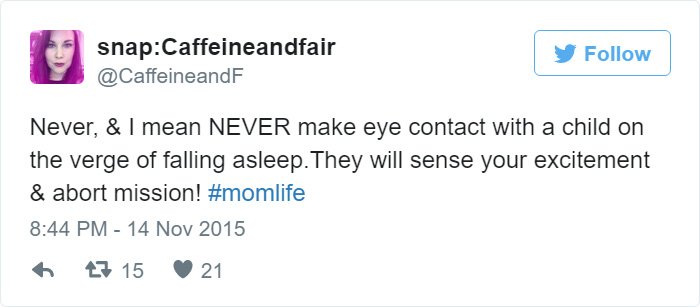 3.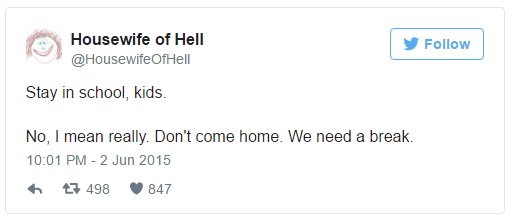 4.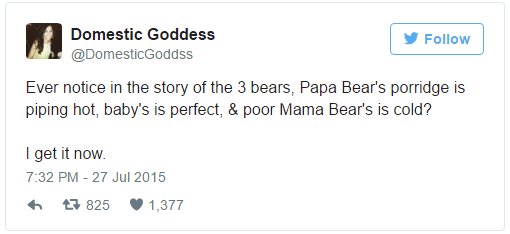 5.

6.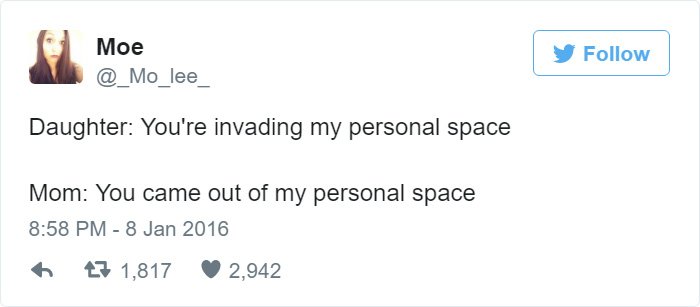 7.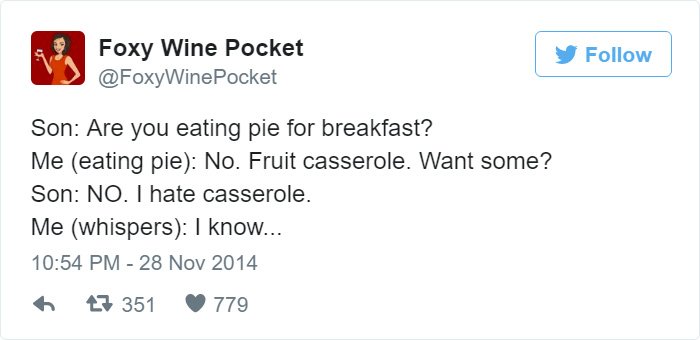 8.

9.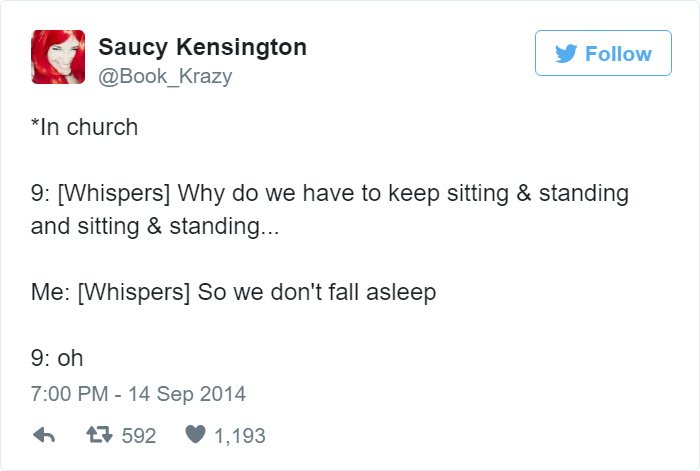 10.

11.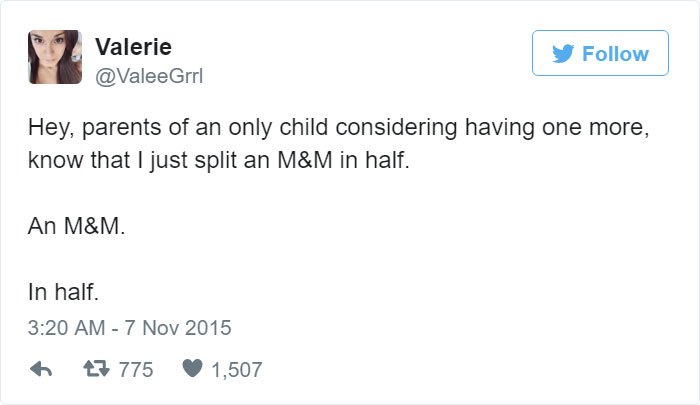 12.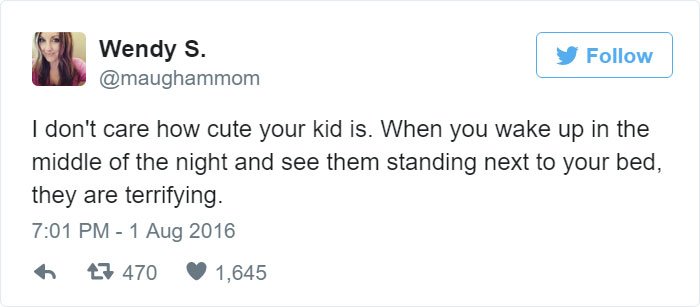 13.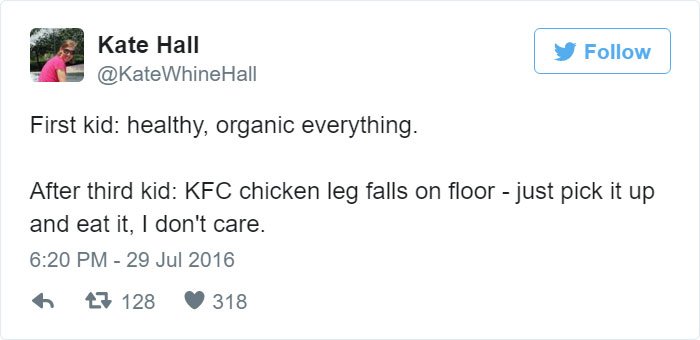 14.

15.
16.

17.

18.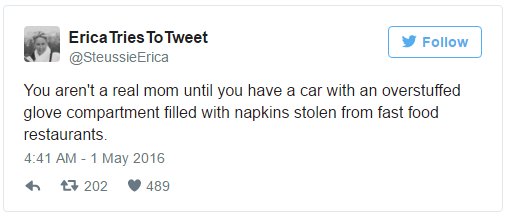 19.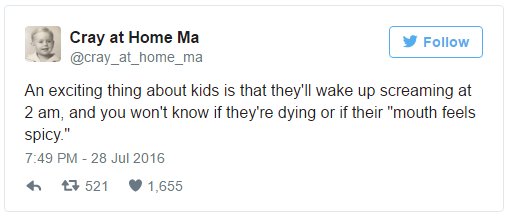 20.