Our furry companions have problems too. Like their love-hate relationship with vacuum cleaners – the noisy thing which 'whirrs' all over the floor but feels great on fur. Their hatred for bath-time but love for squishy, wet mud. Not to forget their affinity for chewing up delectable-looking shoes. Twitter user Reverend Scott creates hilarious imaginary doge emergency conversations between your pet and the canine police, who happen to be very empathetic but not very helpful.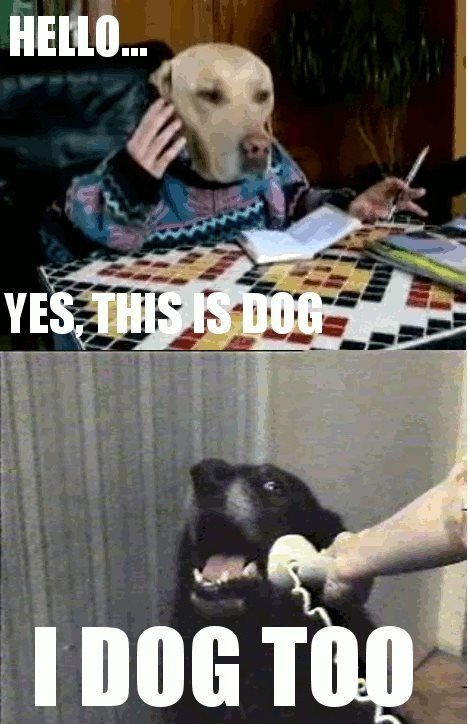 Read on for a good chuckle!
1. Someone must worry for the silly hooman.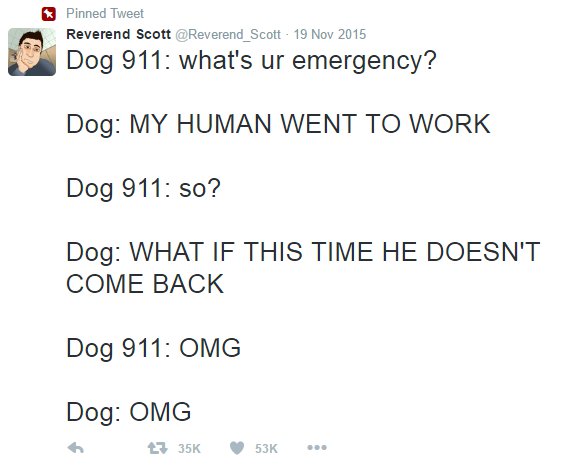 2. Ruff Valentine's Day.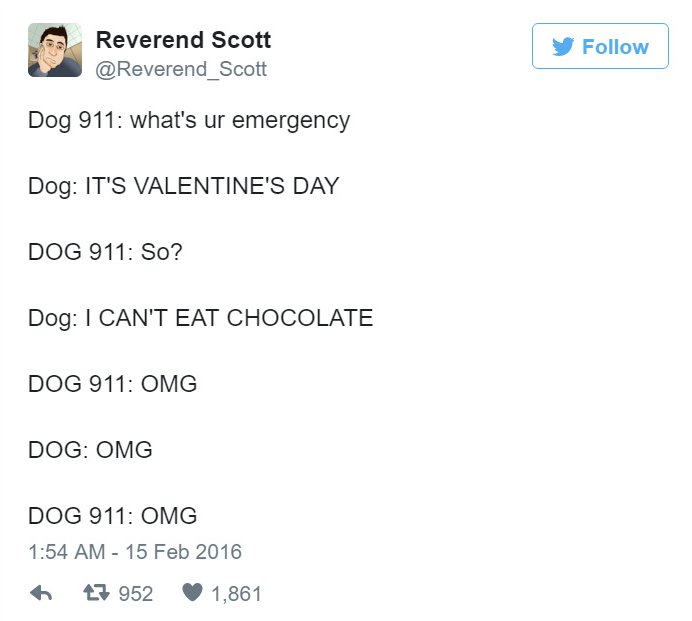 3. No you didn't, not on National Dog Day!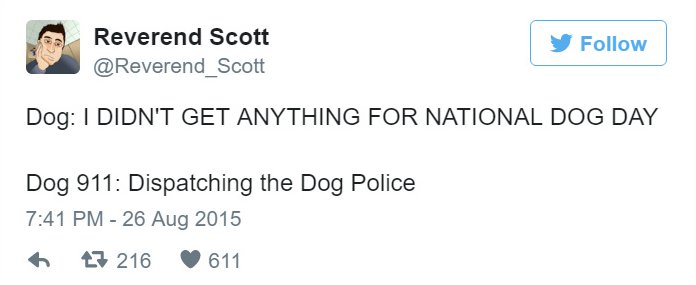 4. The forbidden goodie.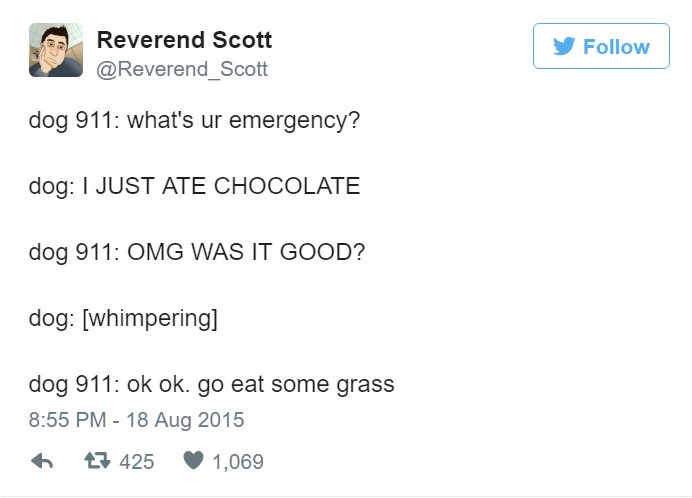 5. The toilet bowl is always the solution.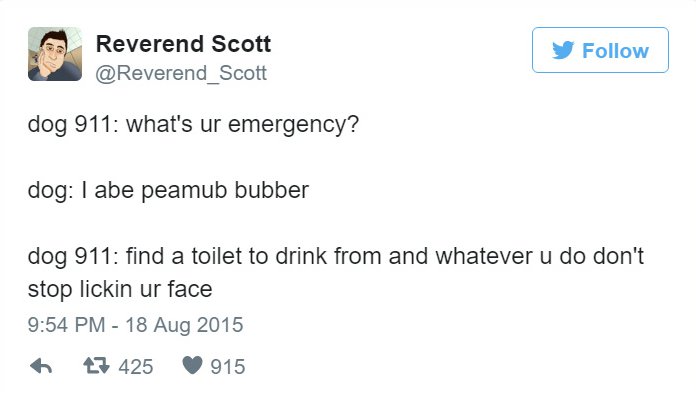 6. It's a dog-eat-cat world.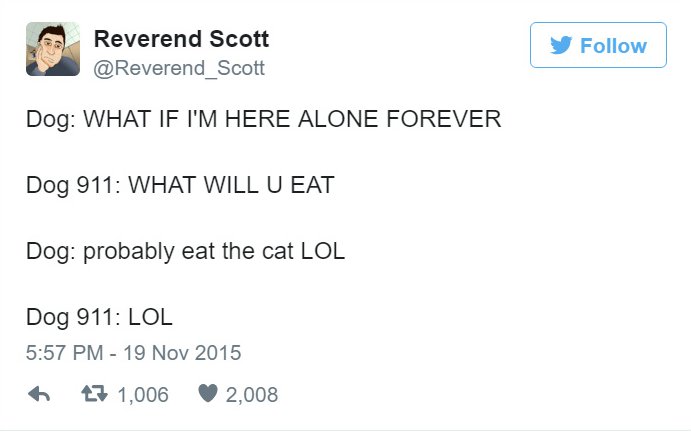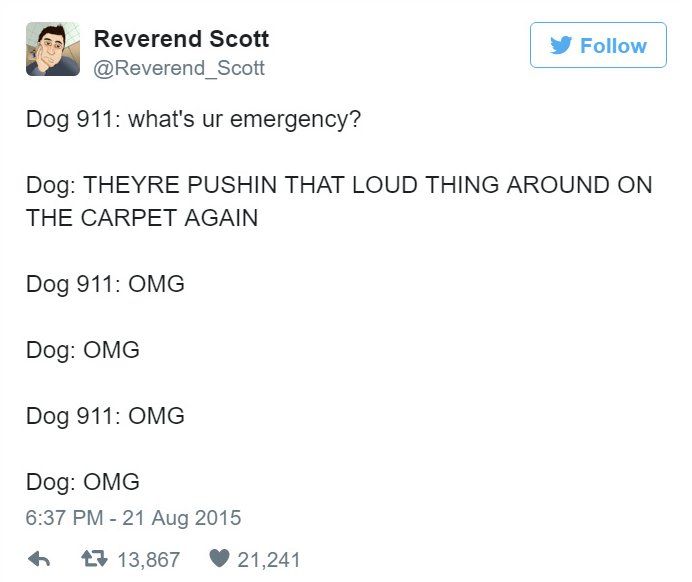 8. *runs around in circles*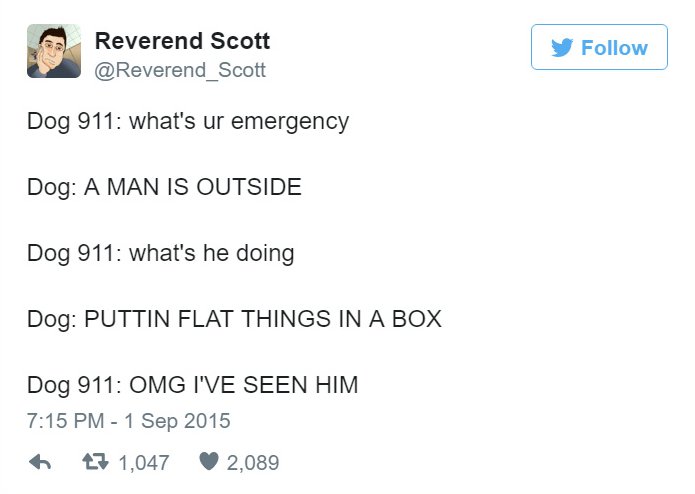 9. Ball won't answer summons.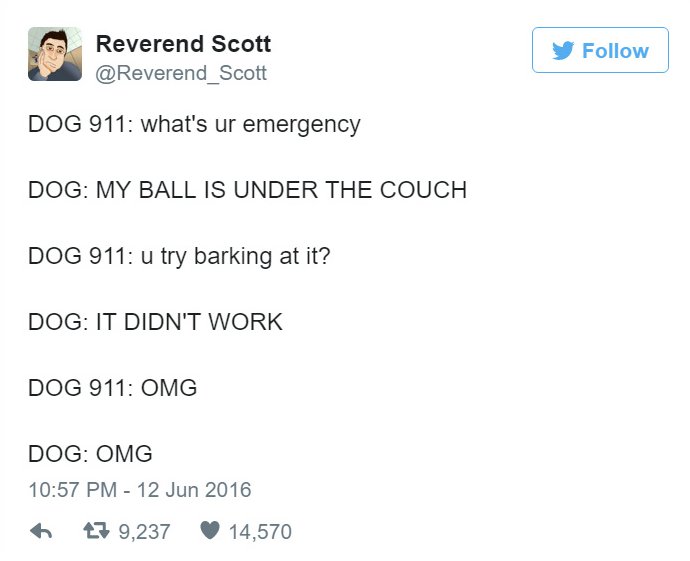 10. Vacuum-most-eville.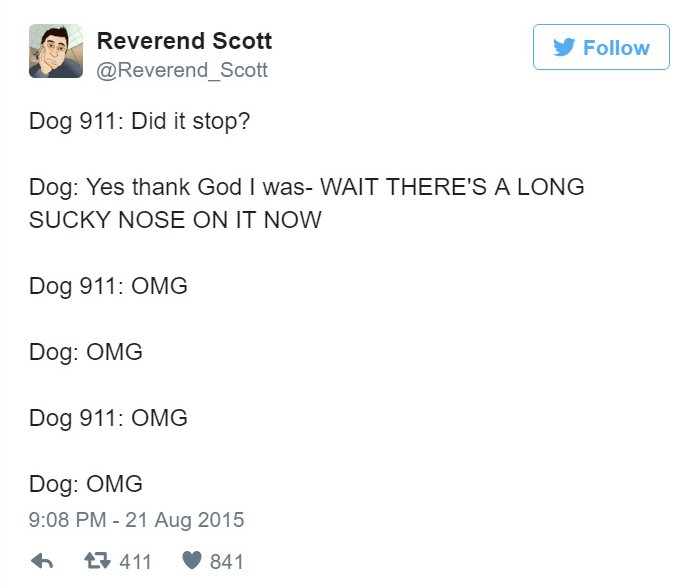 Well that must've been ruff.