Sabyasachi, a desi favourite brand seems to have ticked off a lot of people with its new collection, which has nothing fresh to offer. The brand, which is amping up for the launch of its latest H&M collection gave us a sneak-peek on Instagram, and the internet honestly thinks we deserved better. 
The Sabyasachi X H&M collection's first saree is something straight out of your grandma's cupboard – but not in a good way. 
Twitter is pretty sure their Amma wears this saree – a staple in most Indian households, that should definitely not be priced at ₹9999. Who did you steal this design from? Every single shopkeeper in India?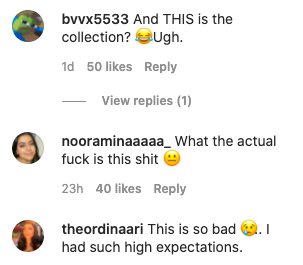 Sticking to the roots or lazy designing?