Every year I watch my mother fast for my father, some of my friends fasting for their boyfriends and others bitching about the whole fasting facade that Karwa Chauth is, according to them. There are as many opinions as there are people in India. 
Whatever it be, Twitter is going out and about today on this festival and we can't even stop laughing. 
1. There had to be a bald joke but @hankypanky deserves an award for this.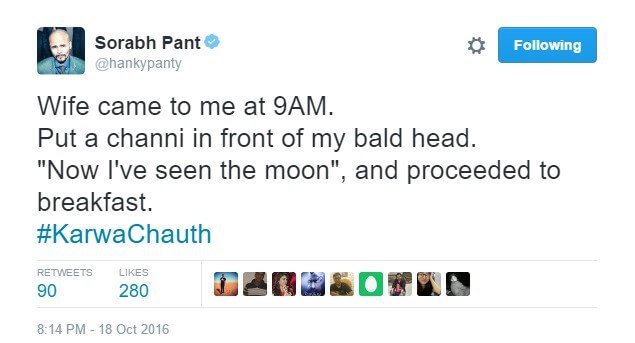 2. Mechanical Engineers' day of glory.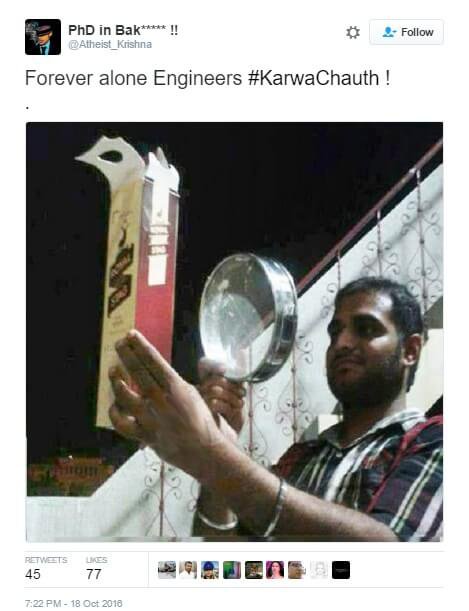 3. Just about what Viru would say.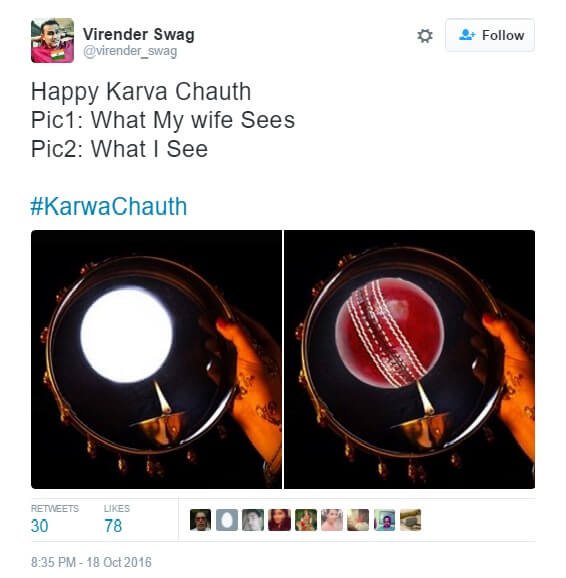 4. This man got it absolutely on point. *Bows*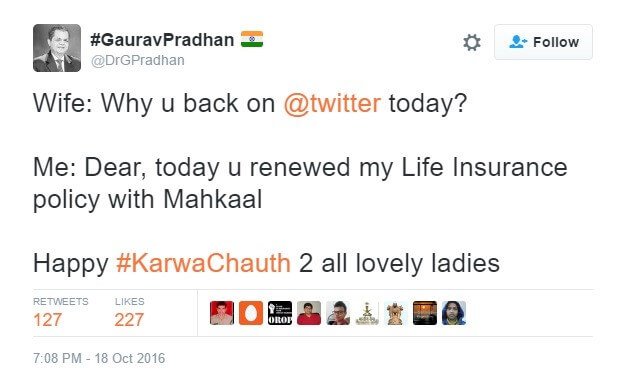 5. When you're in Delhi…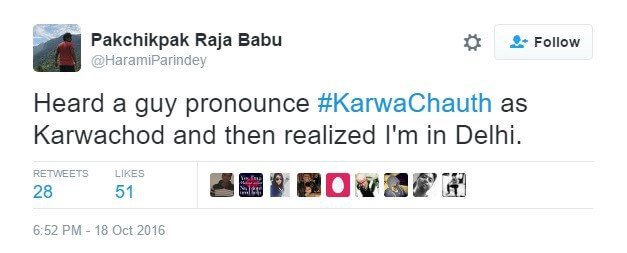 6. True story. My mom agrees with this 100%.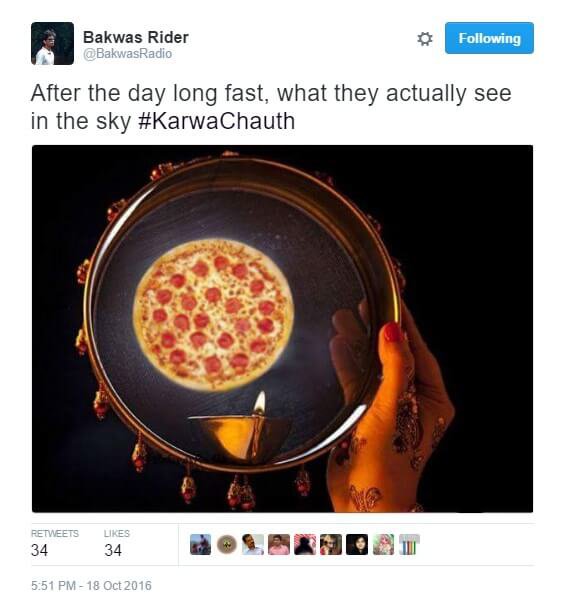 7. "Lemme eat this, and that, and this, and OMG! There is ice cream in the fridge!" *RUNS FOR LIFE*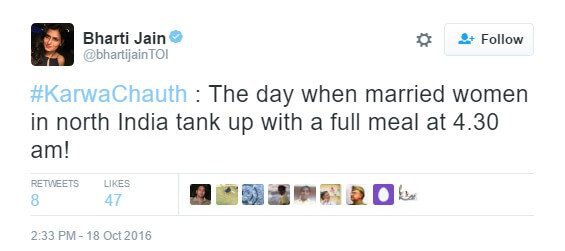 8. When a house of glass is all you wanted.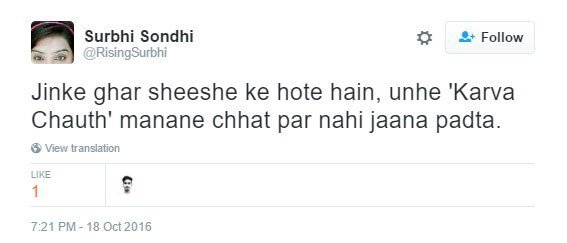 9. Meanwhile, the scene in metros be like…

10. Mind it, gaaais!

11. Can someone pliss answer this man?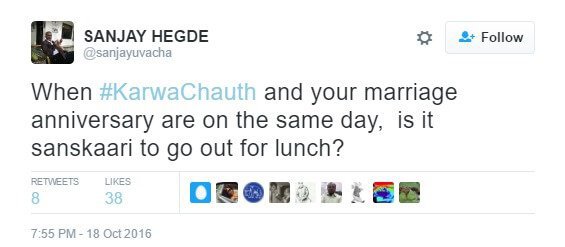 12. When your wife is fasting and you are itching to crack a pun.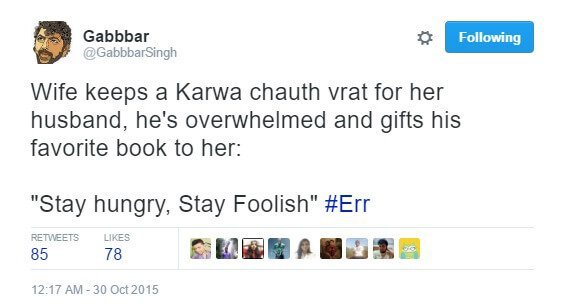 13. Is he a gujju or is he a gujju?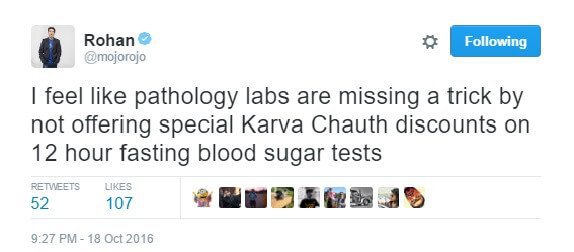 14. Subtle. Soooo subtle.
15. Karwa karwa karwa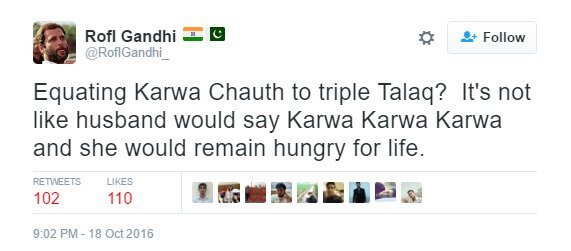 16. And The Hunger Games begin?

17. When you can't grab some popcorn coz..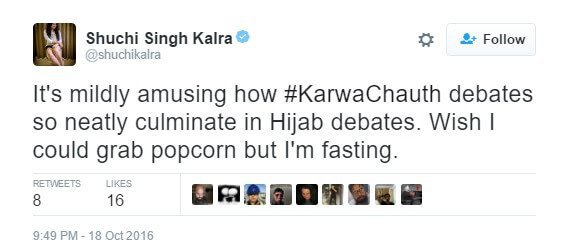 To each his own. For those who are celebrating, Happy Karwa Chauth. May you see the moon soon!