Varun Dhawan is, arguably, one of the brightest stars in the industry today. His boyish charms coupled with those 6-pack-abs make many people go weak in the knees.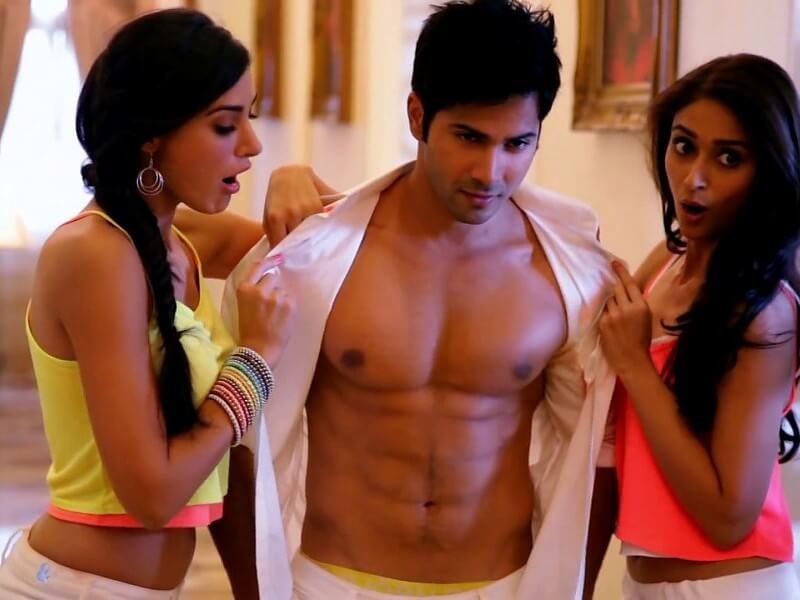 Even his dialogue delivery is hilarious. And no, we're not talking about dialogues from his films. It's his real life dialogues that we find fascinating.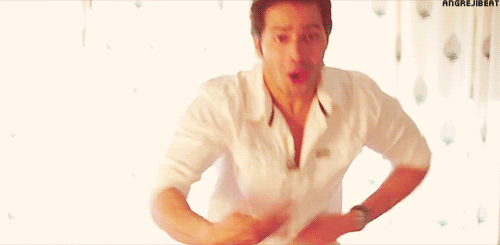 For Varun has been saying pretty random stuff of late. It all started with Koffee With Karan. While you might remember the episode for Alia Bhatt's answer, check out Varun Dhawan's response to the same question.
Also, Karan Johar looks like his whole life was a lie.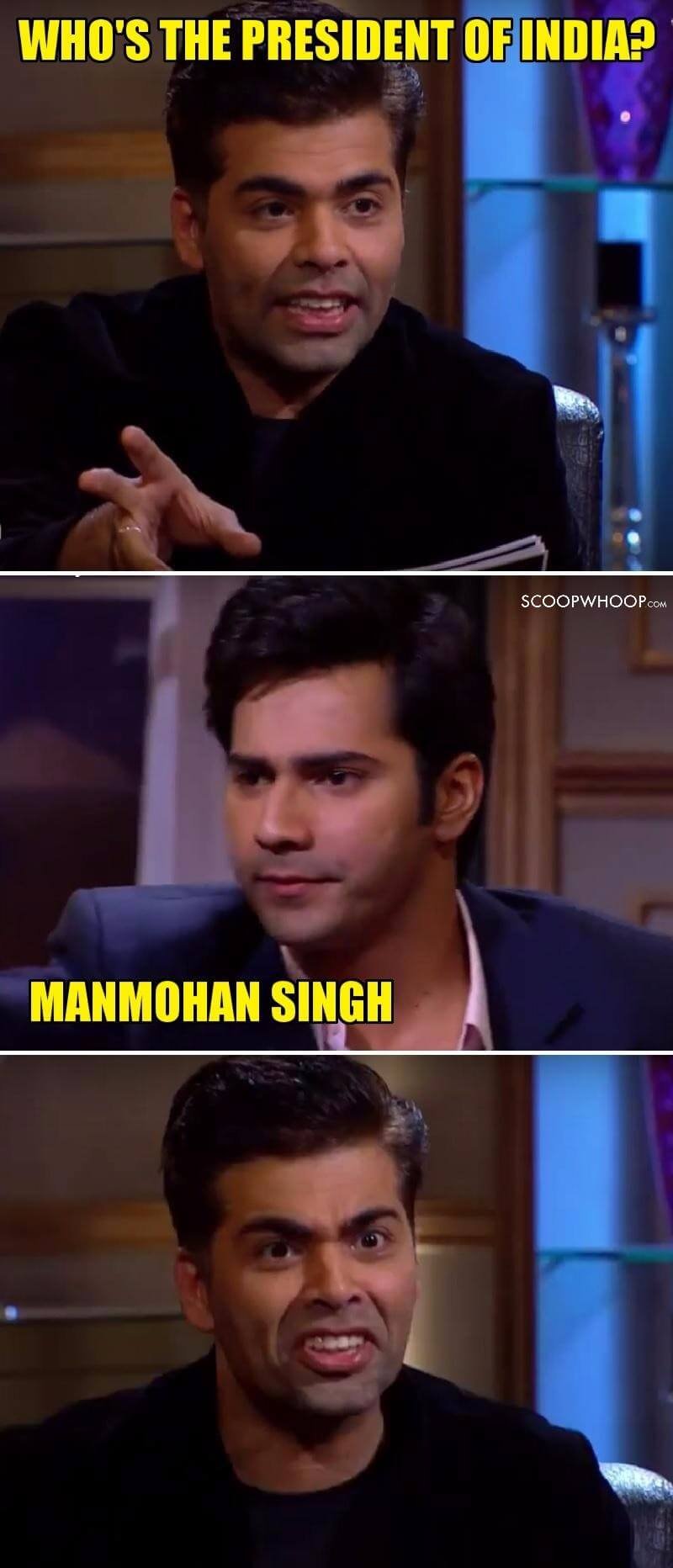 Then came year 2015 and Varun Dhawan struck again. This time, by comparing Dilwale to Inception.
Chalo, people were cool even with that.
But then they realized that he'd indirectly compared Rohit Shetty to Christopher Nolan.
And then, they lost their minds.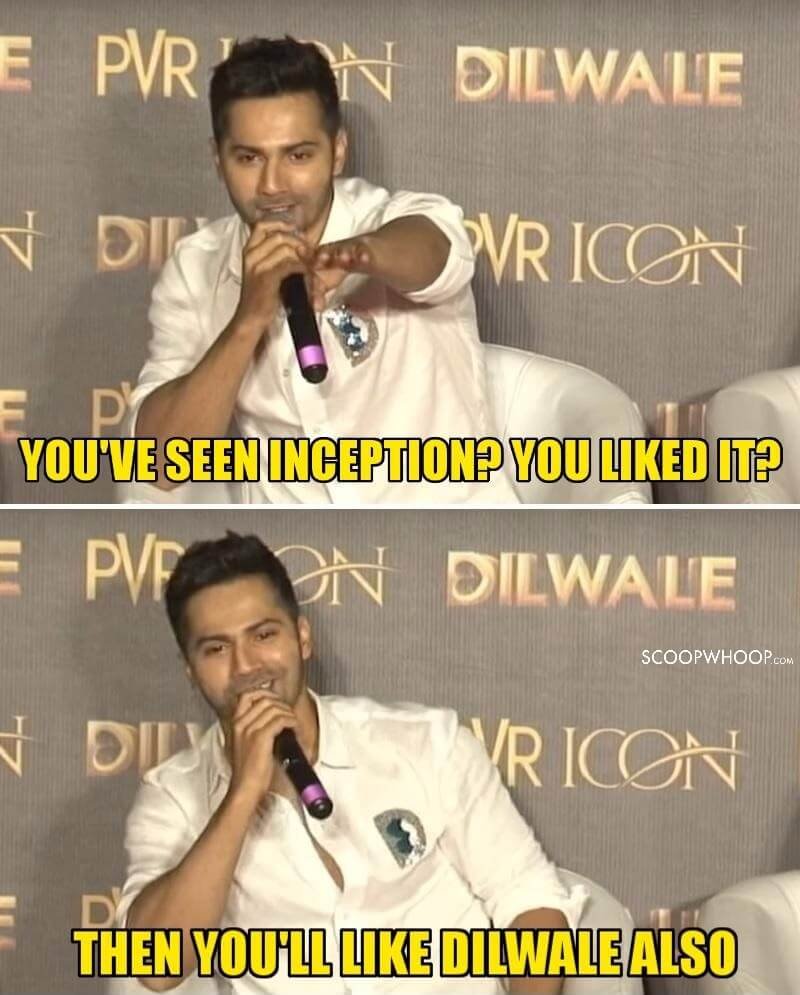 This was co-star Kriti Sanon's reaction to that statement that pretty much summed up what we were thinking.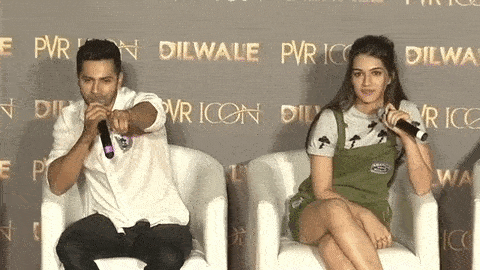 He's super active on social media as well. However, we wonder why he had trouble remembering this dog's name? Is it Bradman? Or Brahman?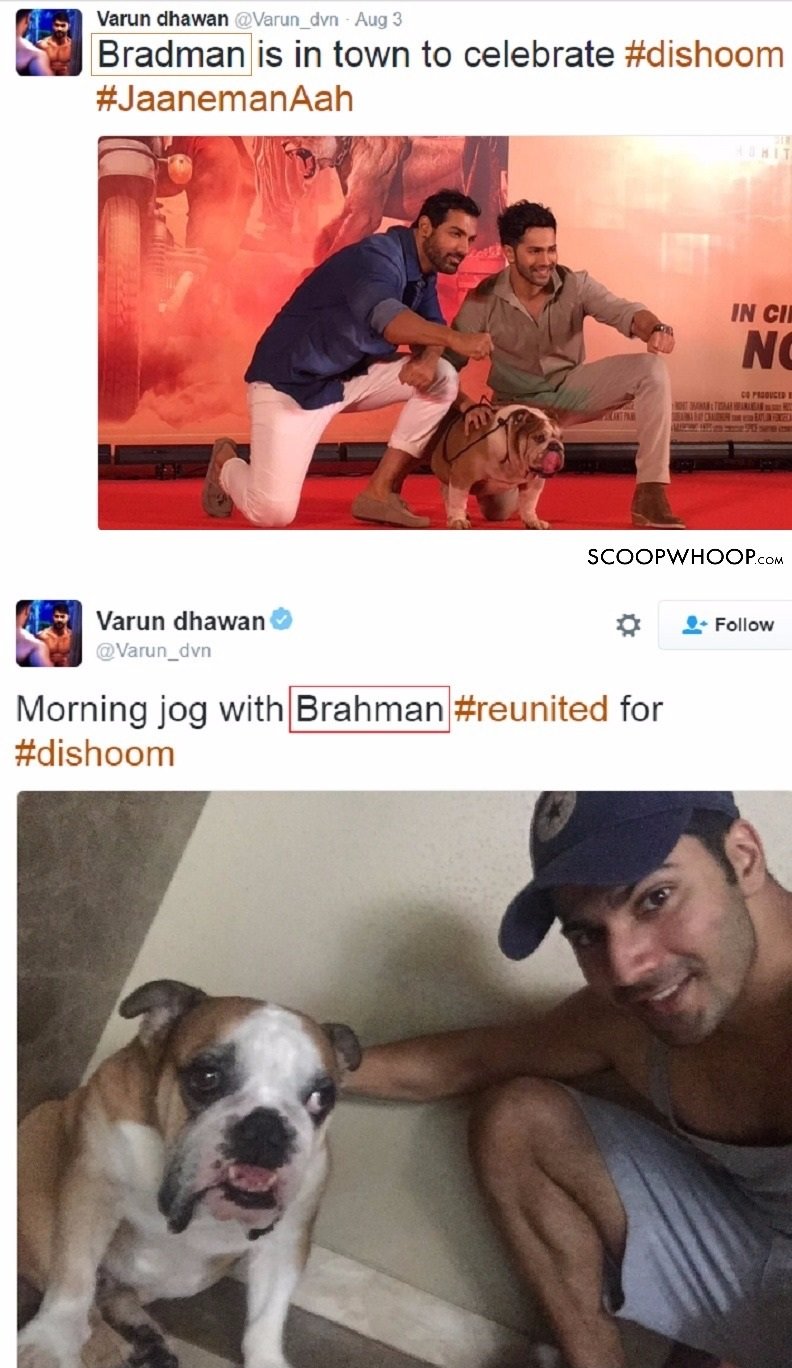 Also, life's short. So why waste it on grammar? Amirite?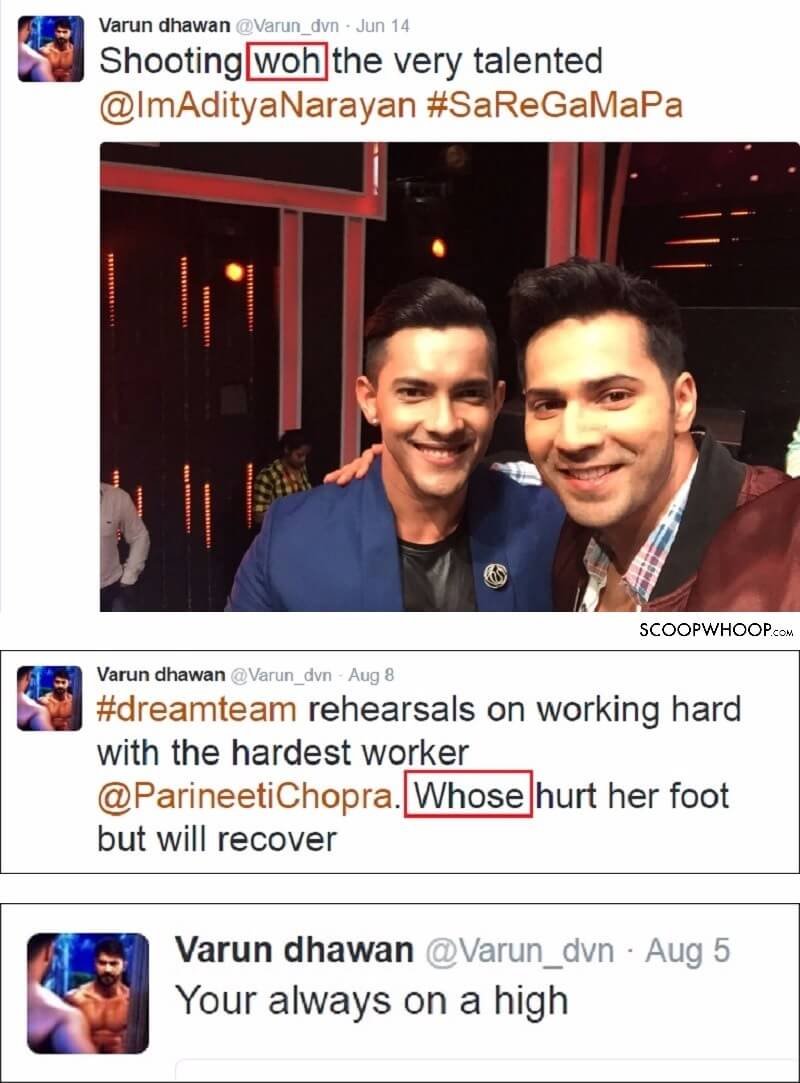 And now in a recent interview given to Hindustan Times, Varun was all praises for Tiger Shroff and even went on to say that he's as rare as the tigers in India.  
Which means, there are 2500 Tiger Shroffs roaming in the country as of now.