We know how every non-vegetarian has been nothing but a pain in the arse for all those who don't eat meat. No bacon, no fish and no chicken. Not even eggs!
Why in the world is it difficult for these people to comprehend the fact that its normal to not eat meat and survive on just vegetables and other healthy green stuff? After all, vegetarians are noble beings who are saving the rest of the animals from dying an unnatural death. 
So all you vegetarians out there, we are taking a moment to let the non-vegetarians know our everyday struggles and the problems that come with being compassionate towards animals.
These 20 tweets summarise it all. 
1.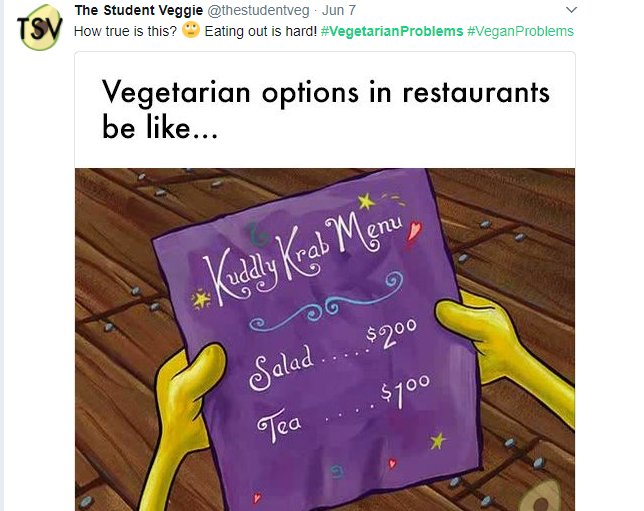 2.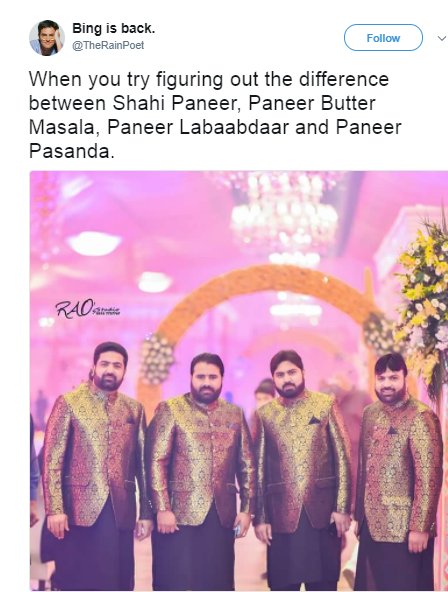 3.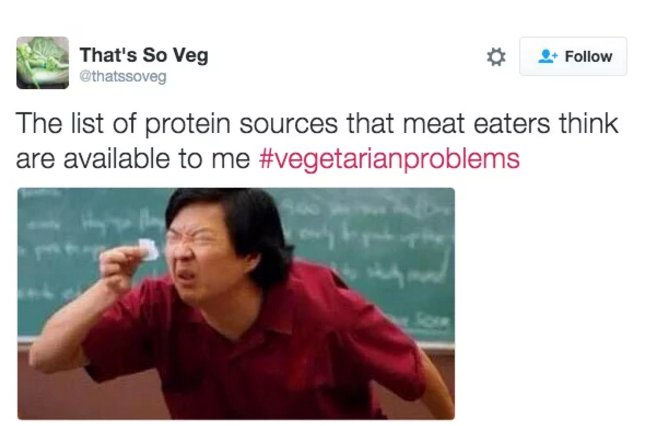 4.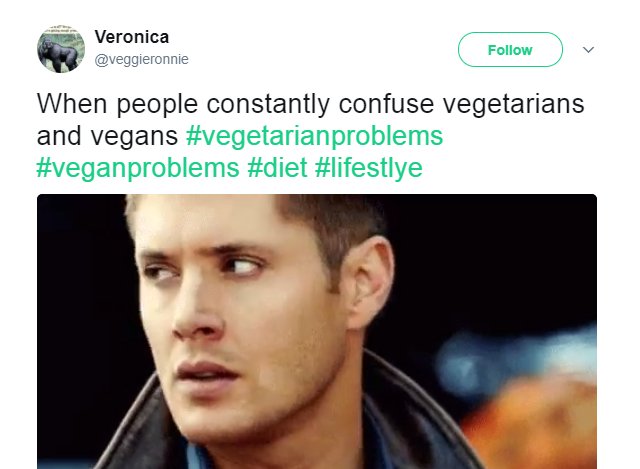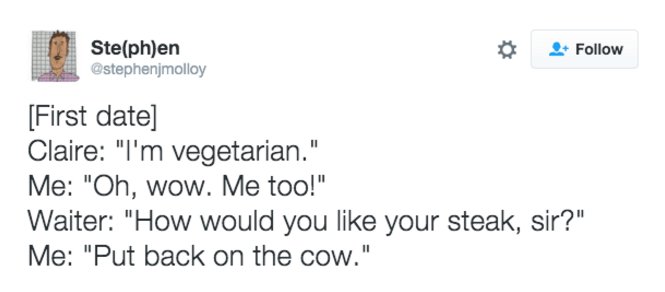 6.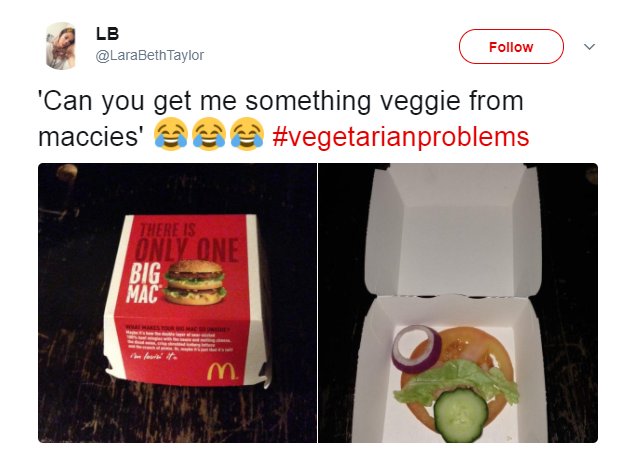 7.

8.

9.


11.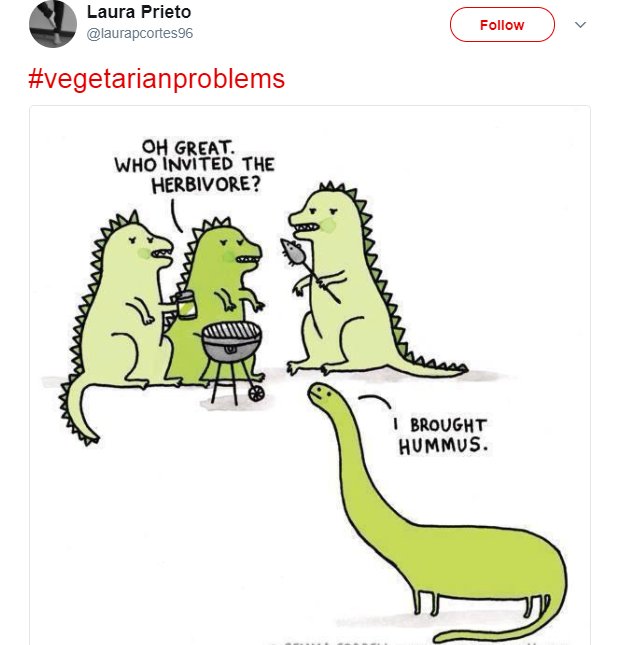 12.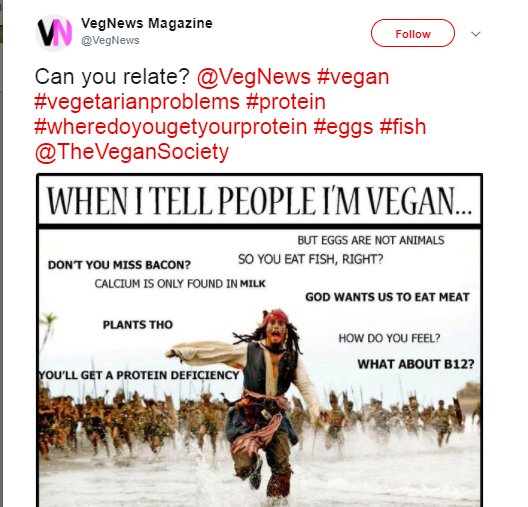 13.

14.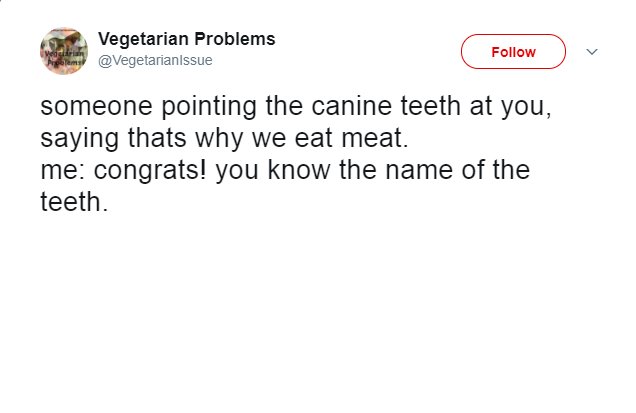 16.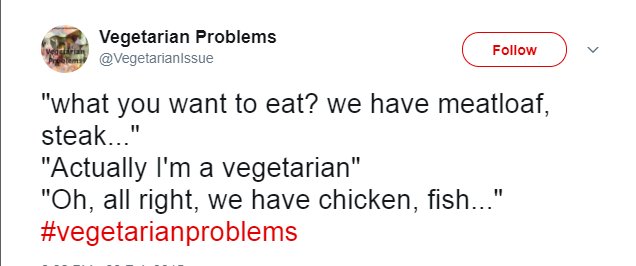 17.

18.

19.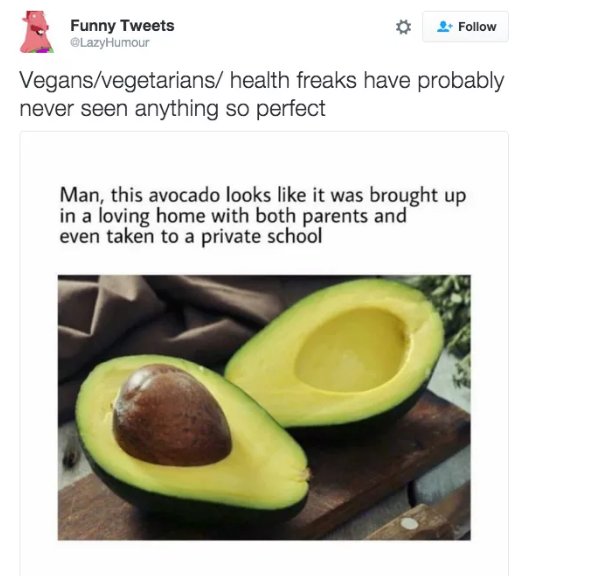 You're welcome, vegetarians!