Recently, a group of kids in Vietnam can be seen using a dead snake as a makeshift rope in a video that went viral on social media. 
According to 
Daily Mail
, they used the dead reptile as a skipping rope to play with each other.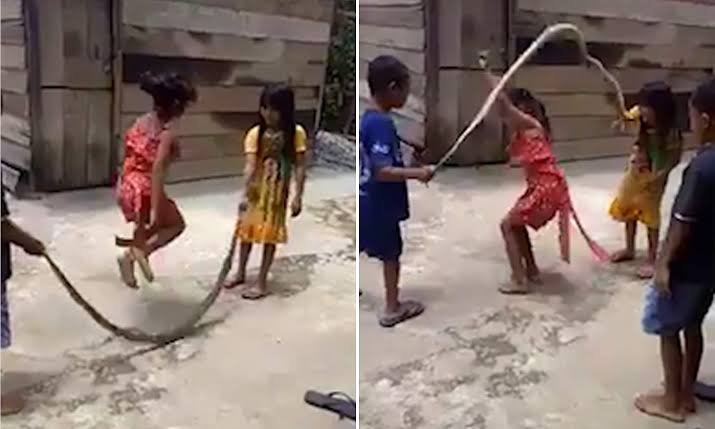 What could've been a dangerous thing to do for the kids turns out to be an activity that was lauded by the woman recording the video. 
Nonetheless, the kids seemed carefree and were seen enjoying skipping, around the snake that they used like a rope.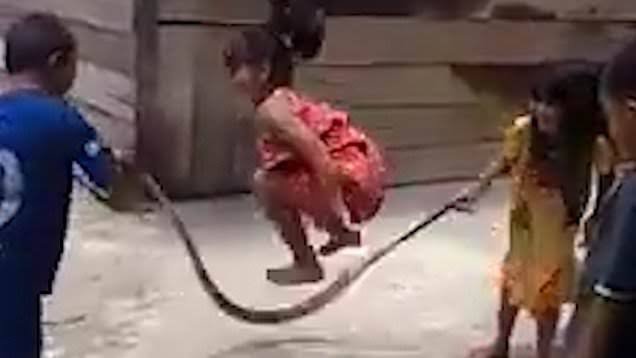 Twitterati was quick to react and point out the savageness of these Vietnamese kids. 
A wise man once said "A snake without venom is like skipping rope for kids to play" 😂 😂

— Chameleons (@Many_Colors) August 24, 2019
Reuse dont give attention it seems dead.

— Ahmed Abd Elghany (@ah4med) November 15, 2019
Vietnamese are tough and creative.

These qualiites are why they wiped the floor with those pitiful Americans.

— lukesampson (@uemansre) November 16, 2019
Well this is a new way to make your meat tender before serving it🤷‍♂️🤷‍♂️

— Sorin Scrieciu (@SorinScrieciu) November 16, 2019
Do they play rock, paper, scissors to decide who gets the side with the head?

— Chris (@Chrisp1776) November 15, 2019
In the absence of rope, a dead snake is ideal.

— Vanished Jo (@JoVanished) November 15, 2019
Where are the liberals in Vietnam to show them the error of their ways !!!

— Ricky Lake (@RickyLake231) November 16, 2019
Even though the dead snake was harmless for the kids, not paying attention might've exposed them to a live or venomous snake.