Virender Sehwag has two triple centuries in Test cricket. Those are fastest and third fastest triple centuries in the world. A lot of his success boils down to his uninhibited attitude. When Sehwag retired, a lot of his fans thought they were losing that desi charm forever. But the Nawab of Nazafgarh is back in the commentary box and he's just as uninhibited in his commentary as his batting. 
During his stints in the Hindi commentary box, Sehwag has come up with comments full of quirks and quips. We collected 20 of them, in case you missed them live:
When Virat Kohli hit his double ton against New Zealand.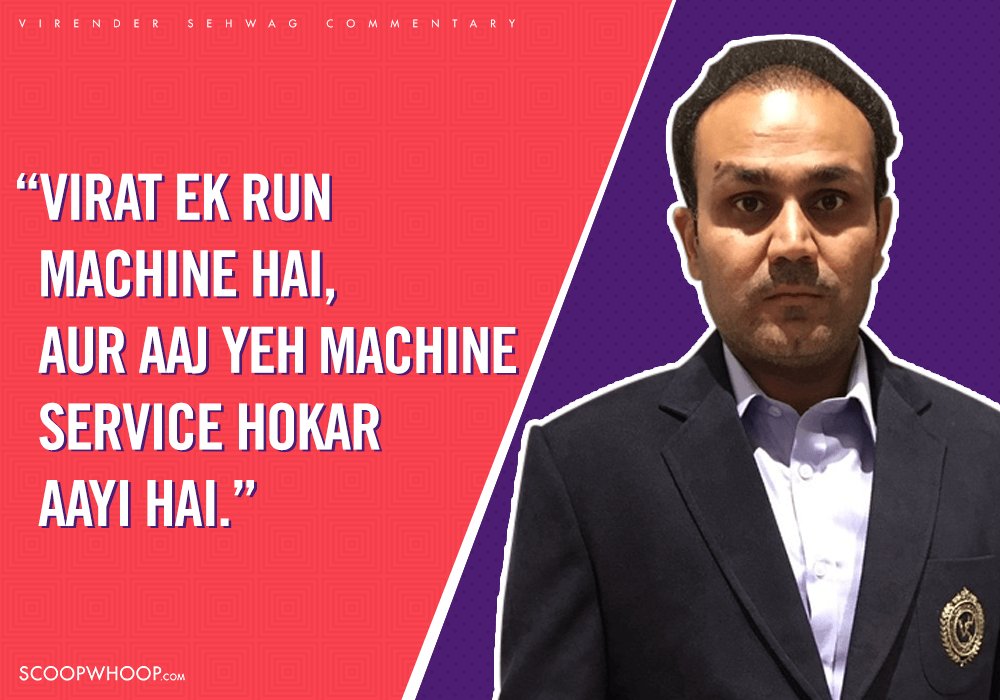 If a bowler is getting thrashed by the batsmen, Commentator Sehwag won't spare him either!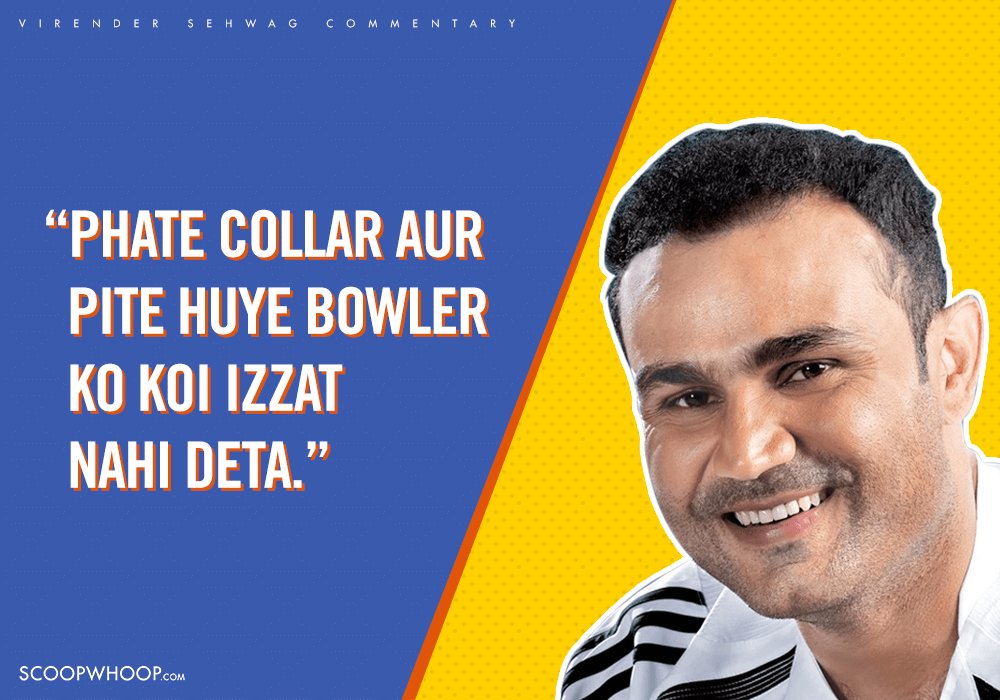 When Rohit Sharma was in full flow against the Kiwis…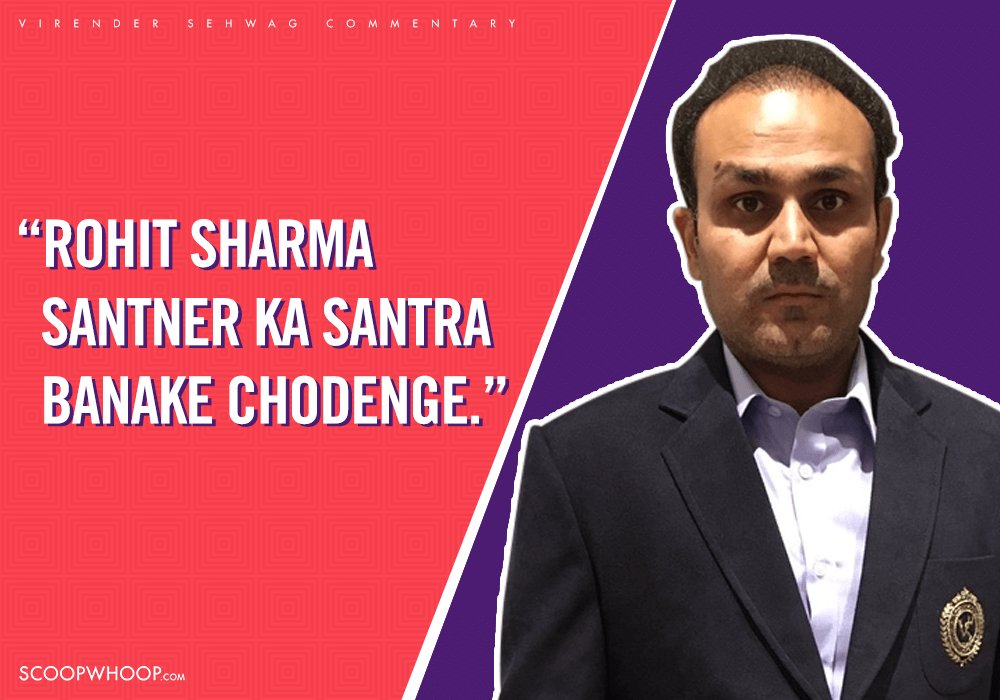 When Kohli does what Kohli does best…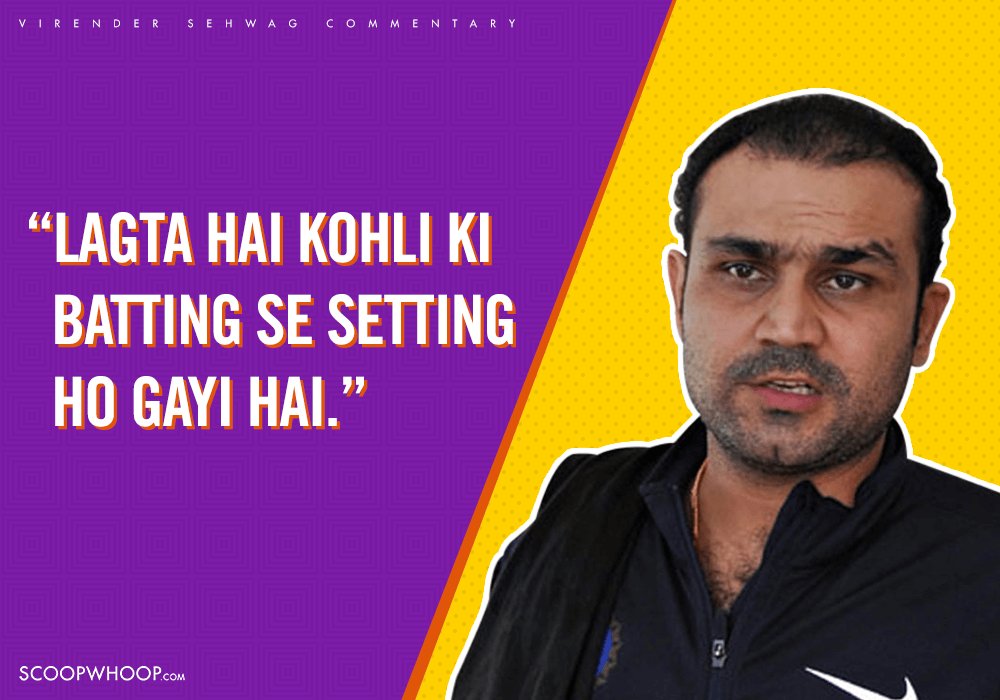 When Cheteshwar Pujara was wrongly given lbw.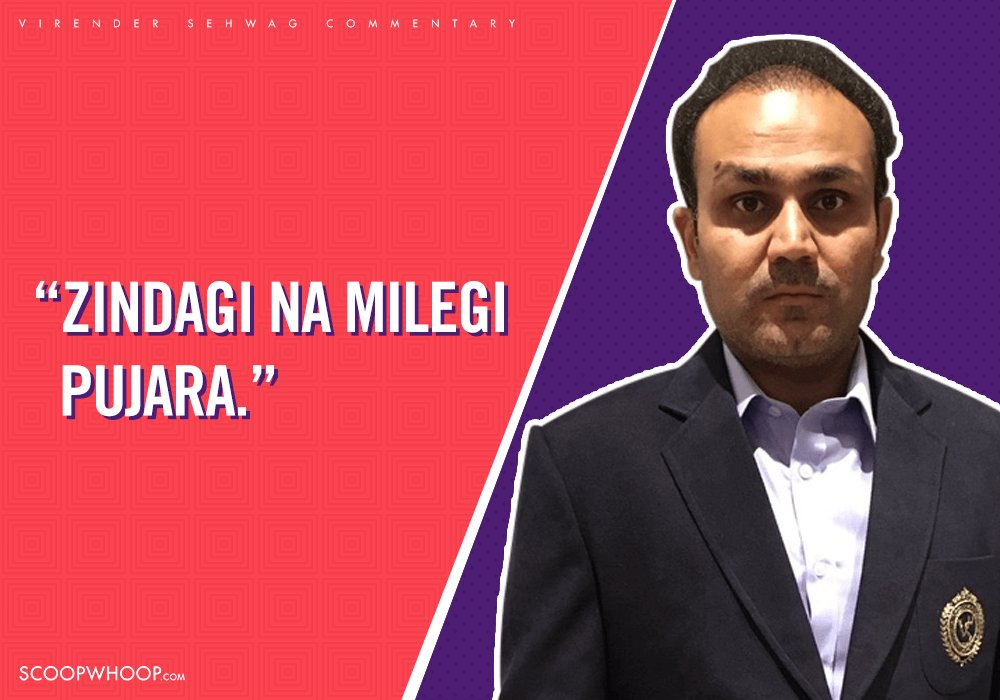 Gospel truth. Enough said.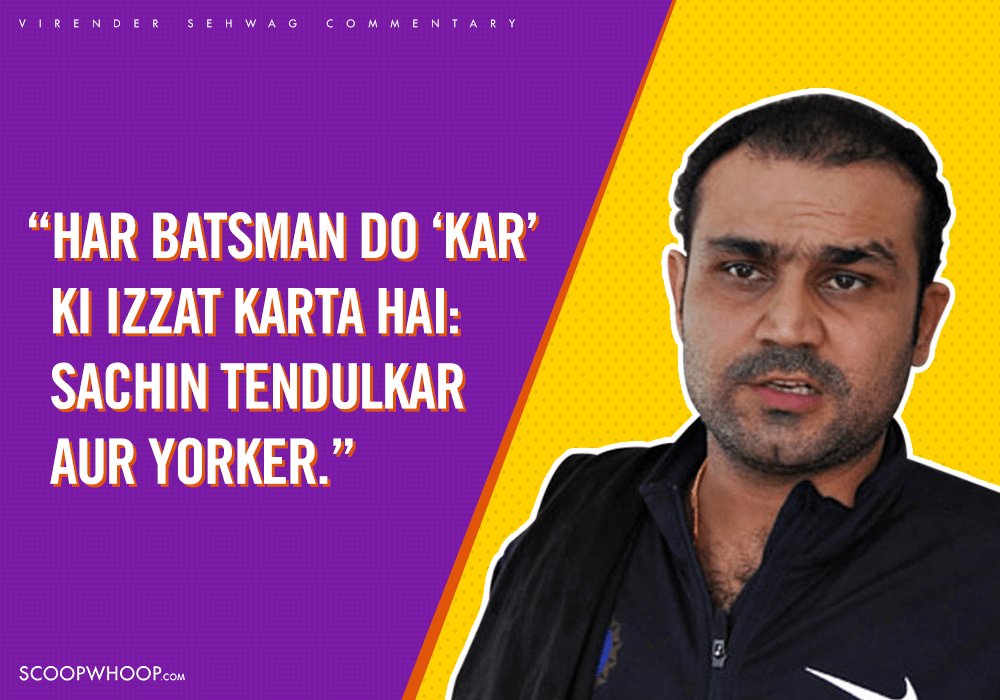 Sehwag has a lot of respect for Pujara's patience.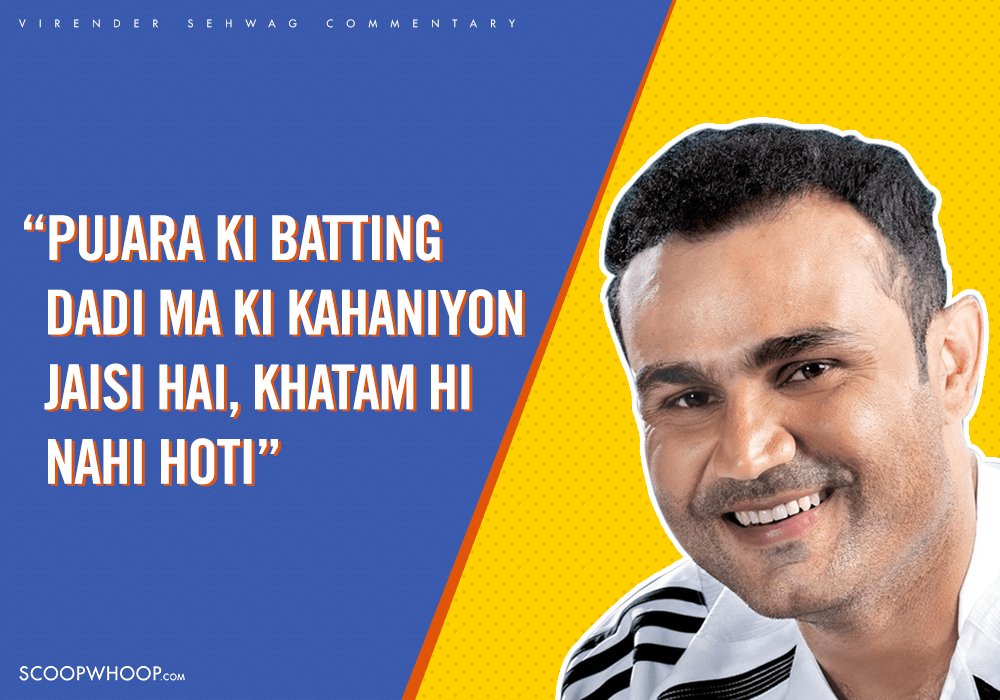 Because Virat deals only in centuries.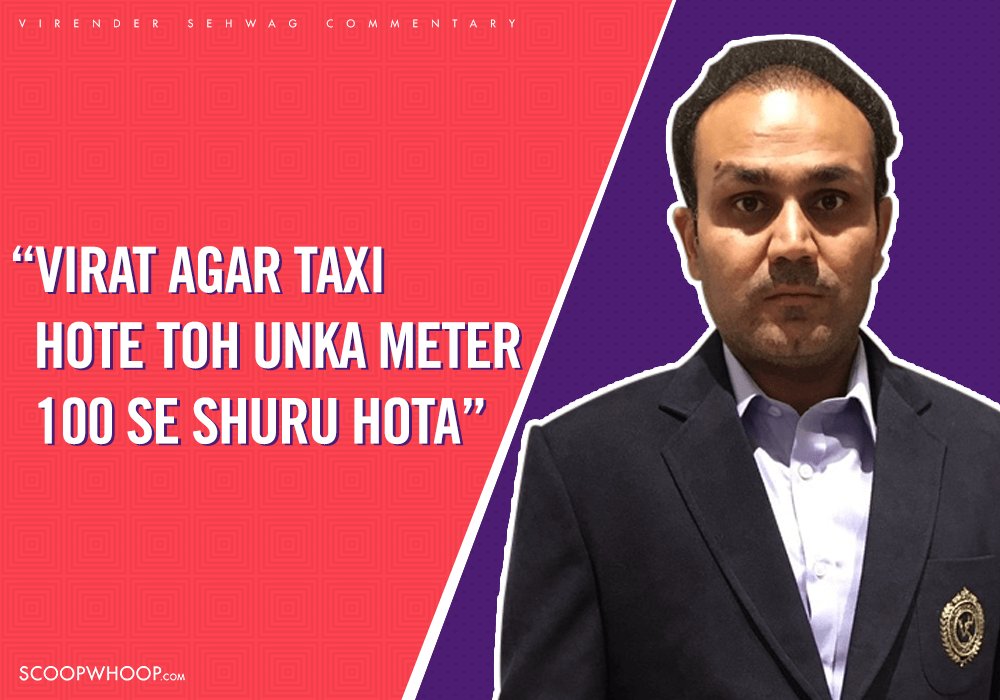 Sehwag 1 Shoaib 0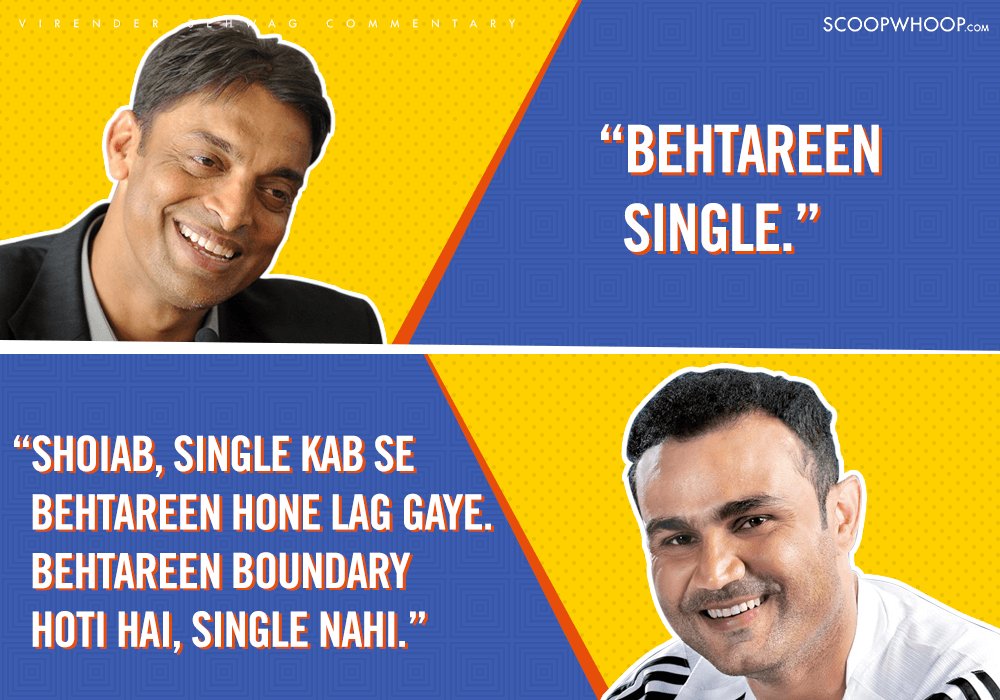 When it was on Ross Taylor to save the day…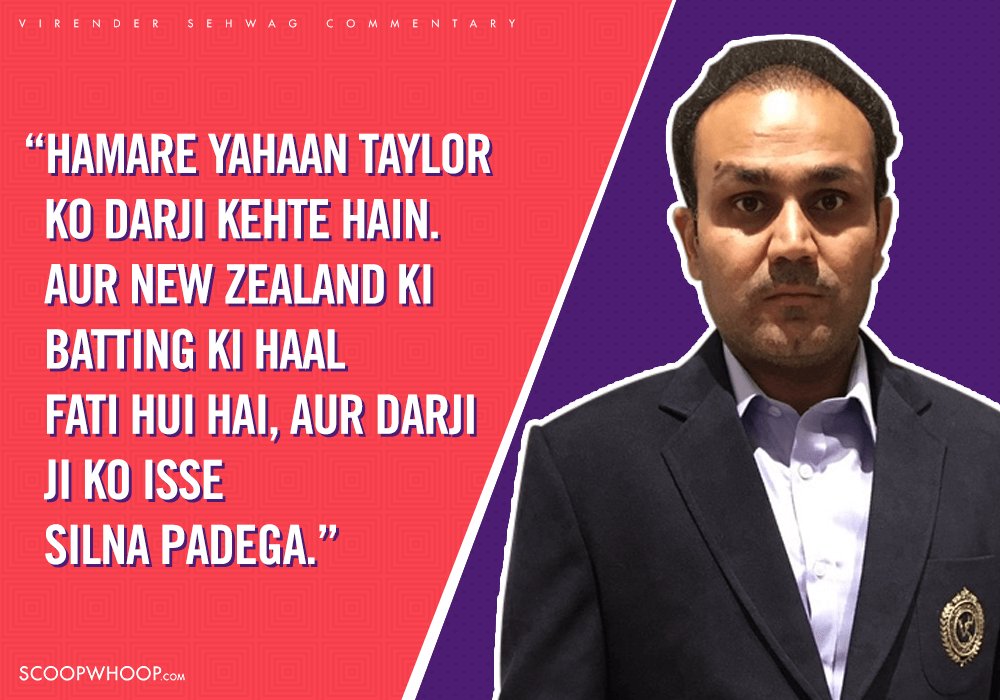 Commentary and cricket are important, but so is the kids' sleep.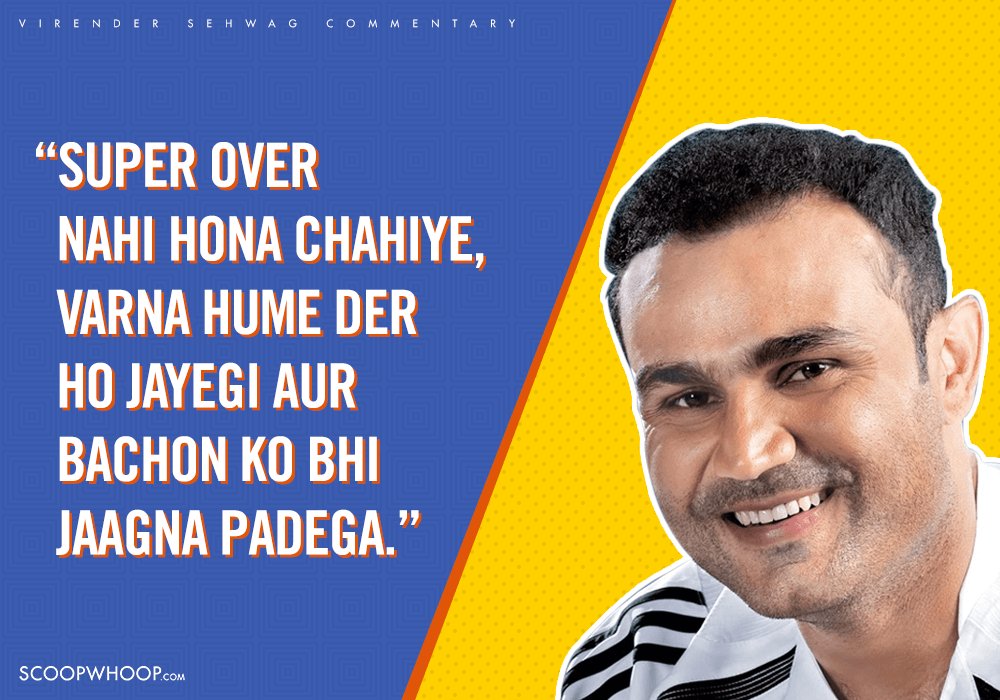 Viru doesn't trust Ashish Nehra's advice… completely.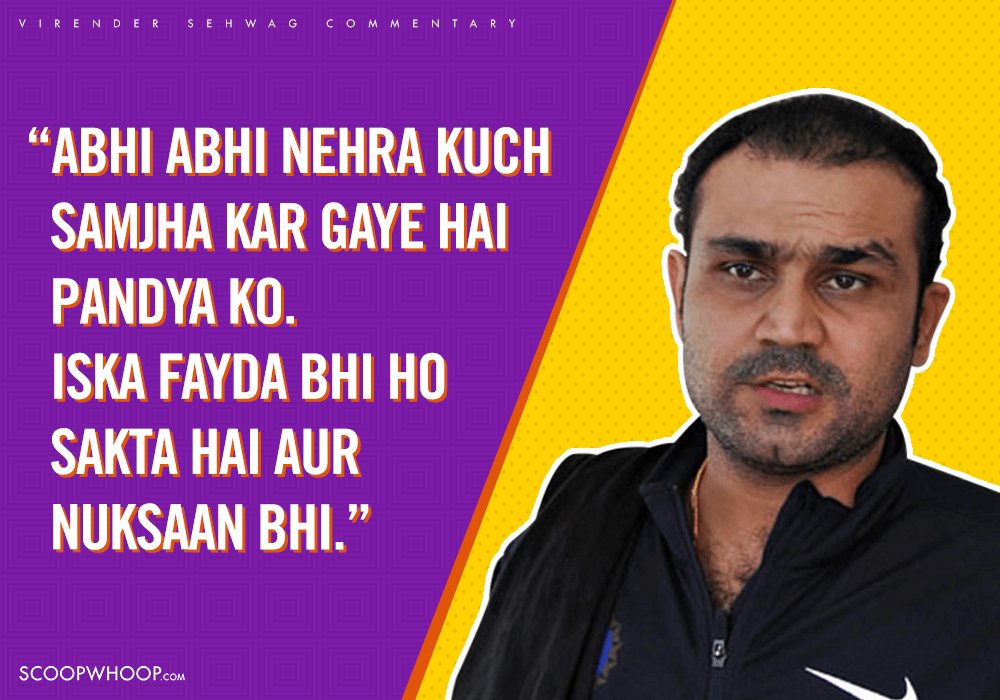 Ravindra Jadeja's ability to bowl quick overs has clearly impressed Sehwag.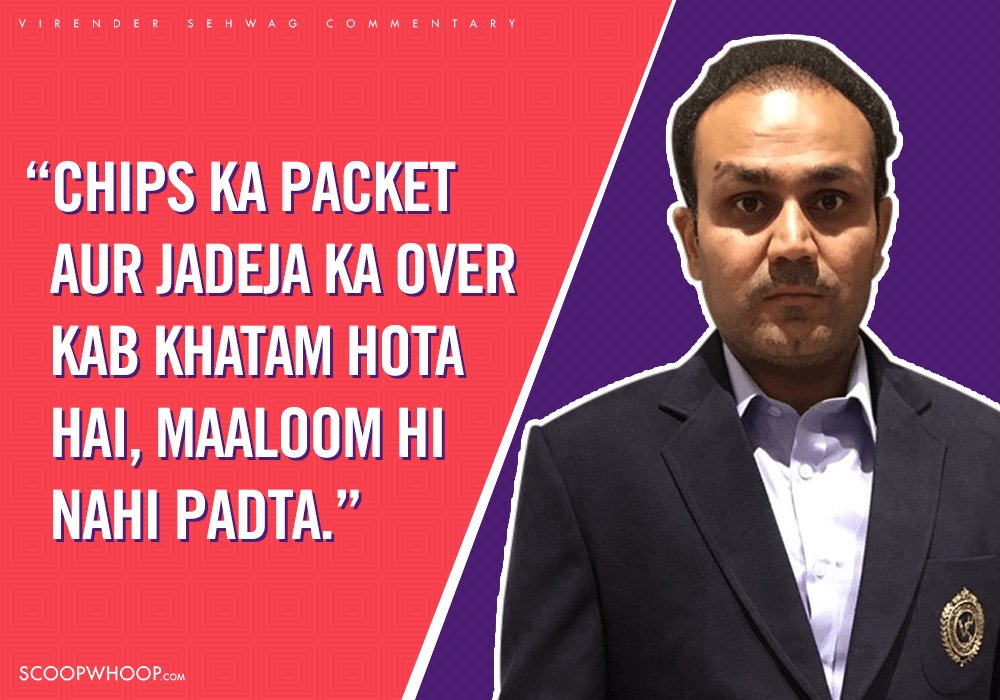 Sehwag 2 Shoaib 0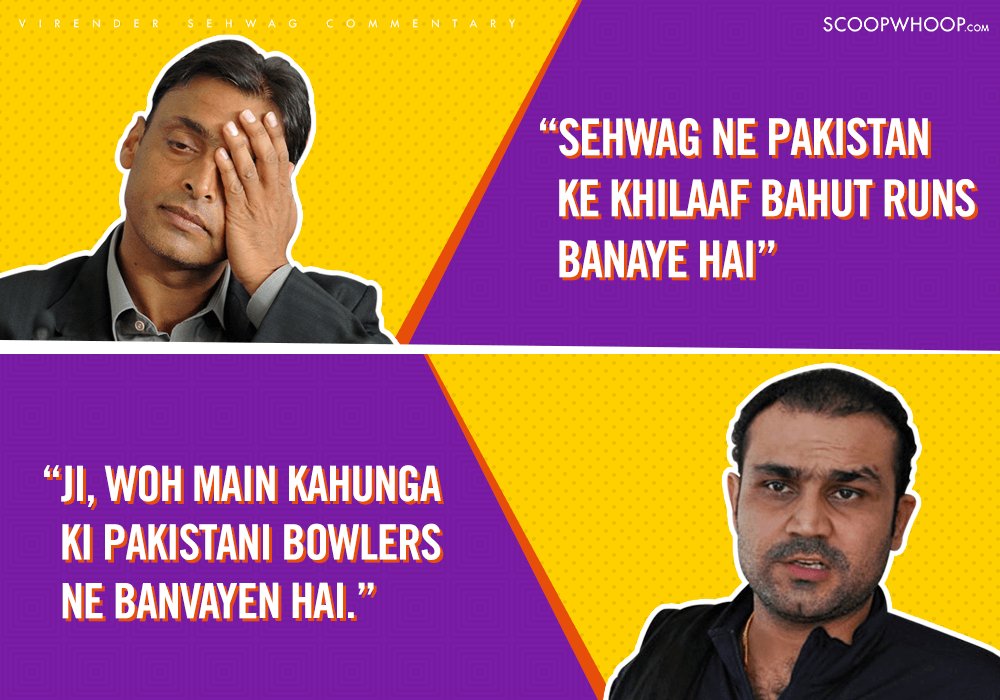 When Wriddhiman Saha helped avoid an Indian batting collapse…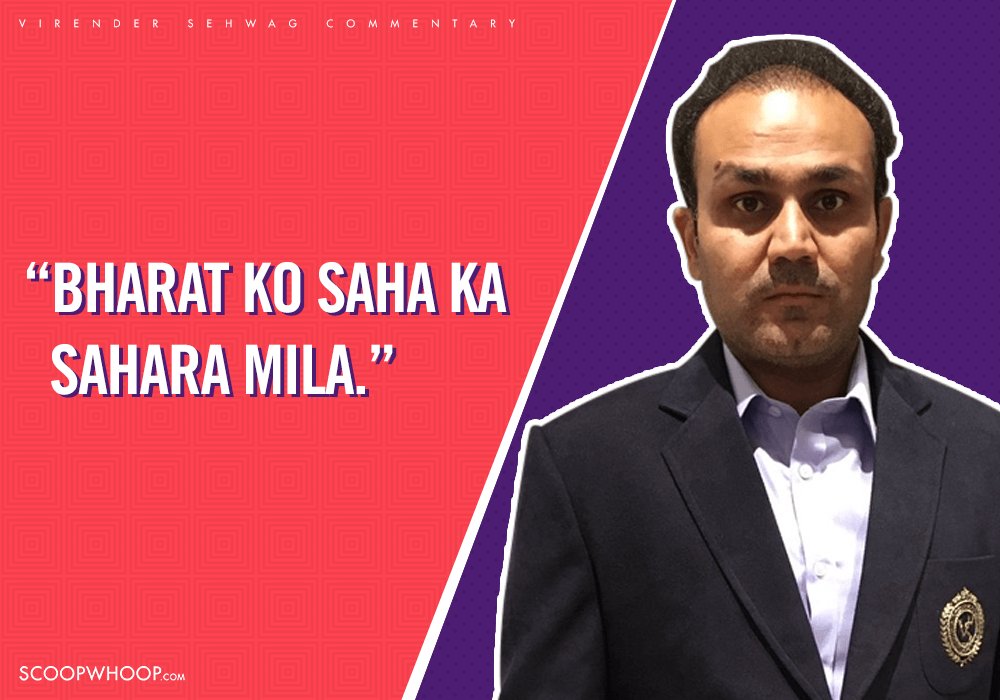 When the umpire was having a tough day in the field…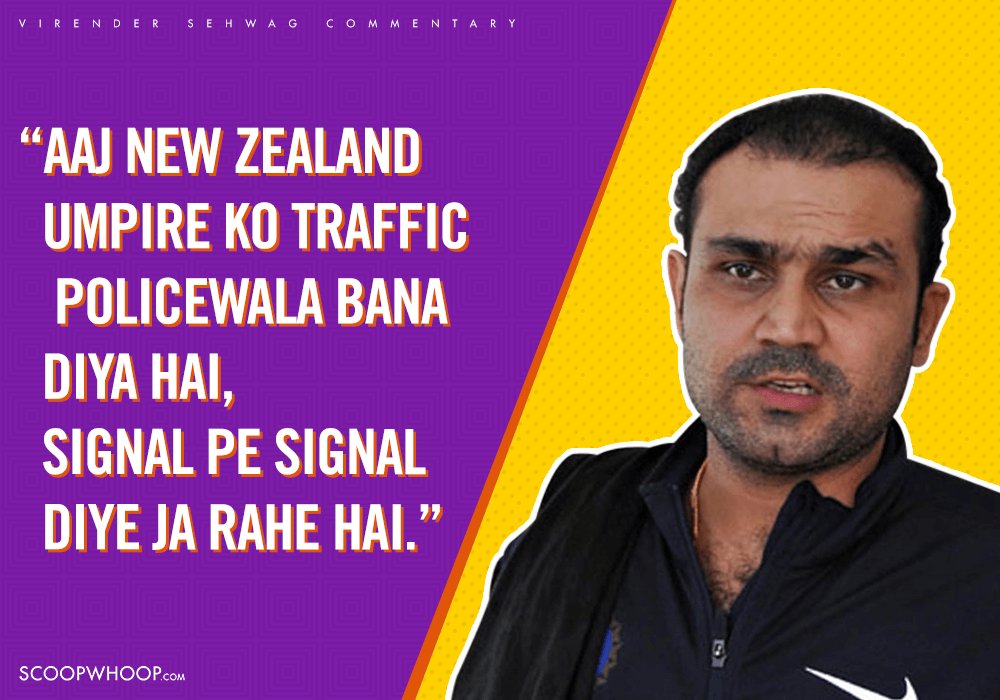 Viru does not miss a single opportunity to praise Nehra.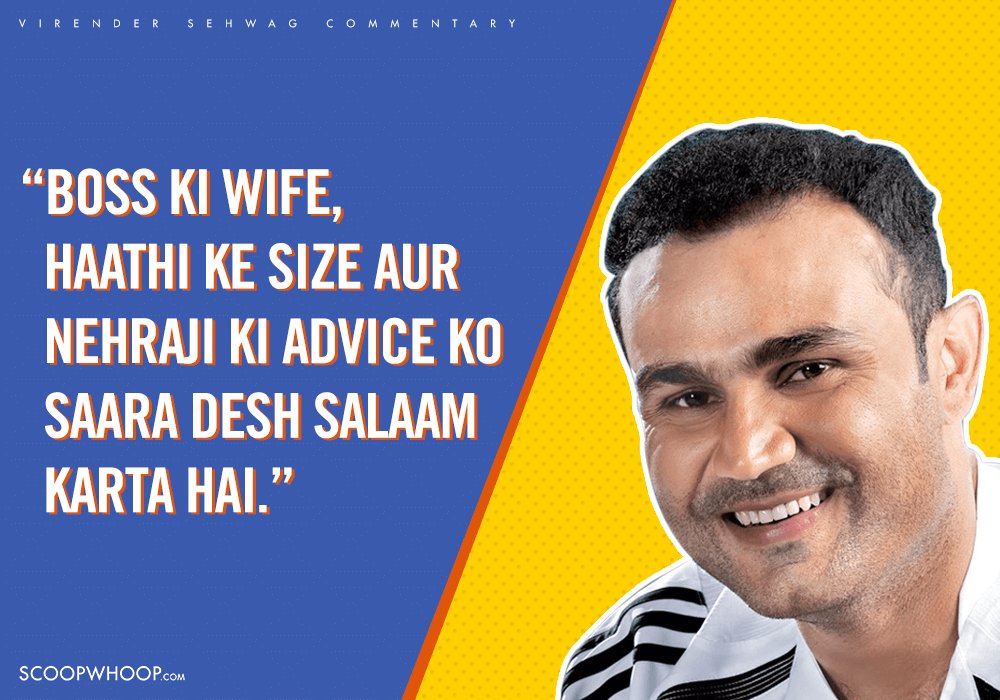 Pujara's love for batting in Viru's style….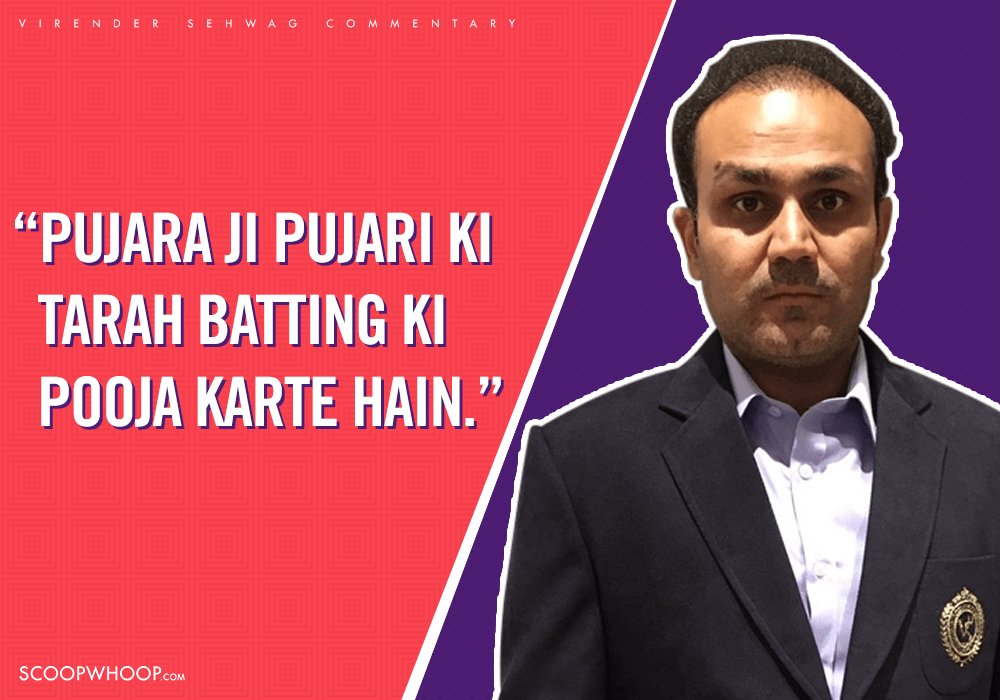 If you make a mistake on the field, Sehwag won't let you go easy…
 Viru does not rate pressure very highly….
Creatives designed by Suvojyoti Ray