"Can we pretend that airplanes in the night sky are like shooting stars? I could really use a wish right now."
Imagine if one fine morning, a Genie knocked on your door and granted you not one, but three wishes. You could literally ask for anything under the sun. In a situation like that, what would you wish for? Our curiosity took the better of us and thus, we went ahead and asked a few people what would they wish for if they had a Genie. Here are some of the awesome responses we got. TBH, we didn't expect this! 
1.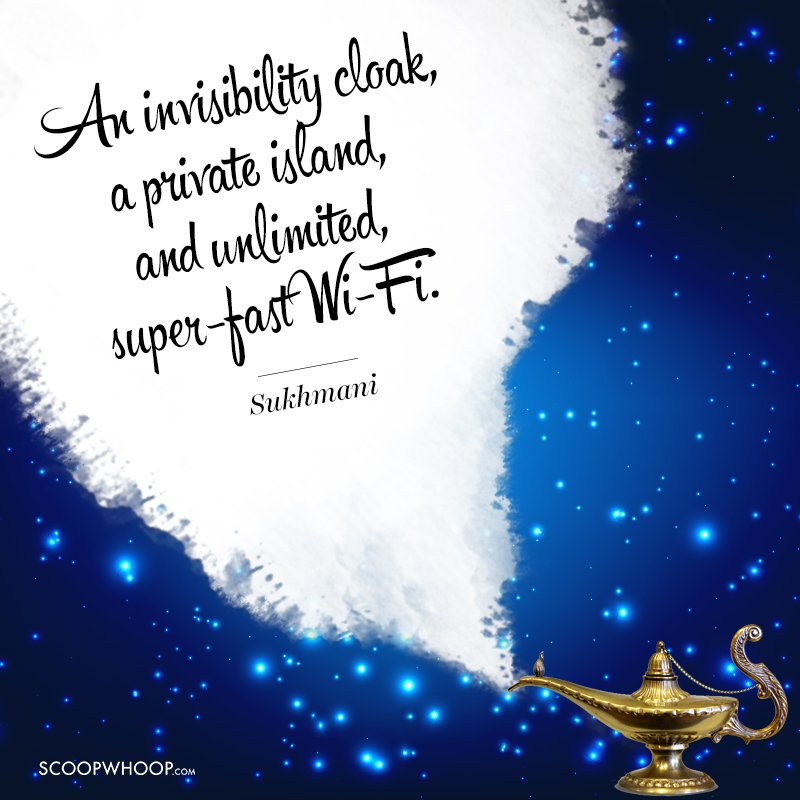 2.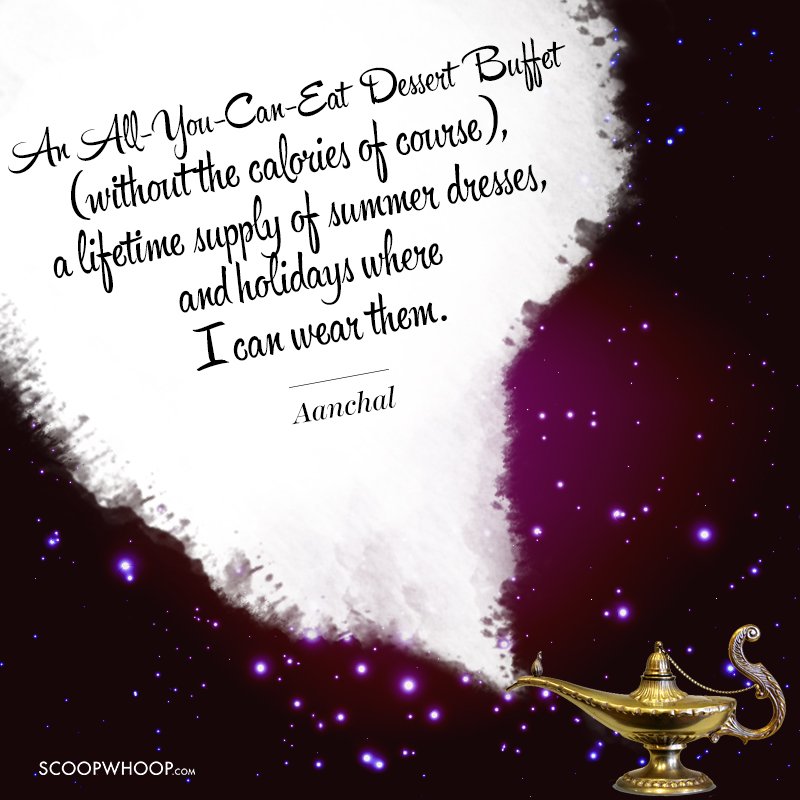 3.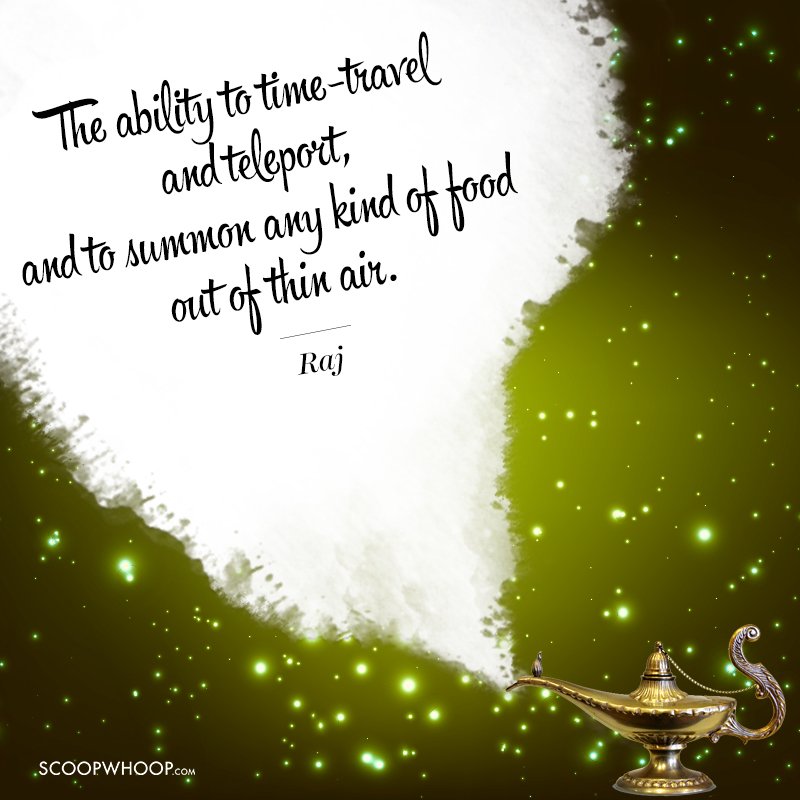 4.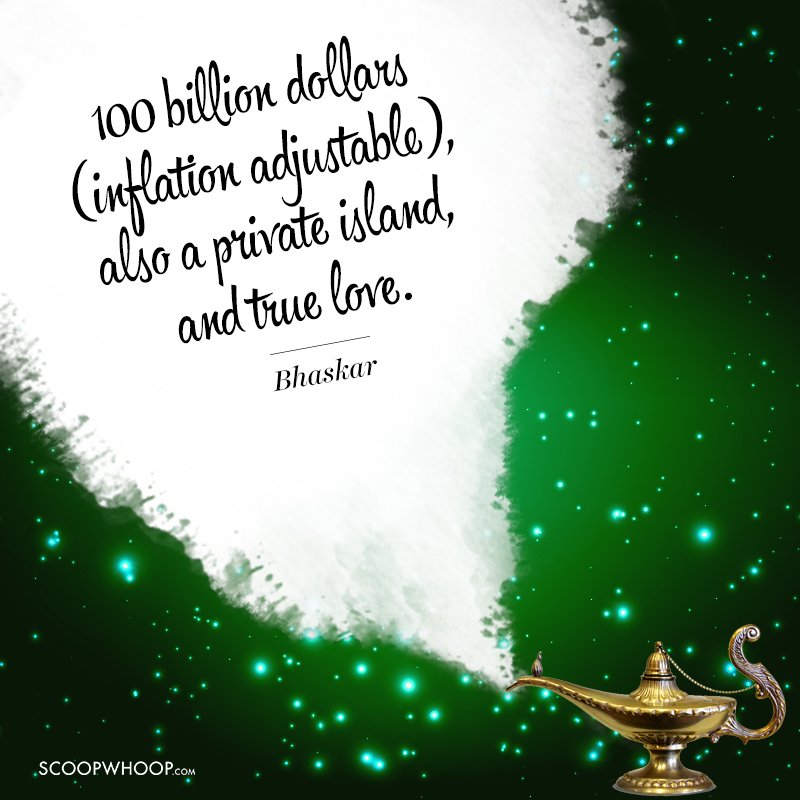 5.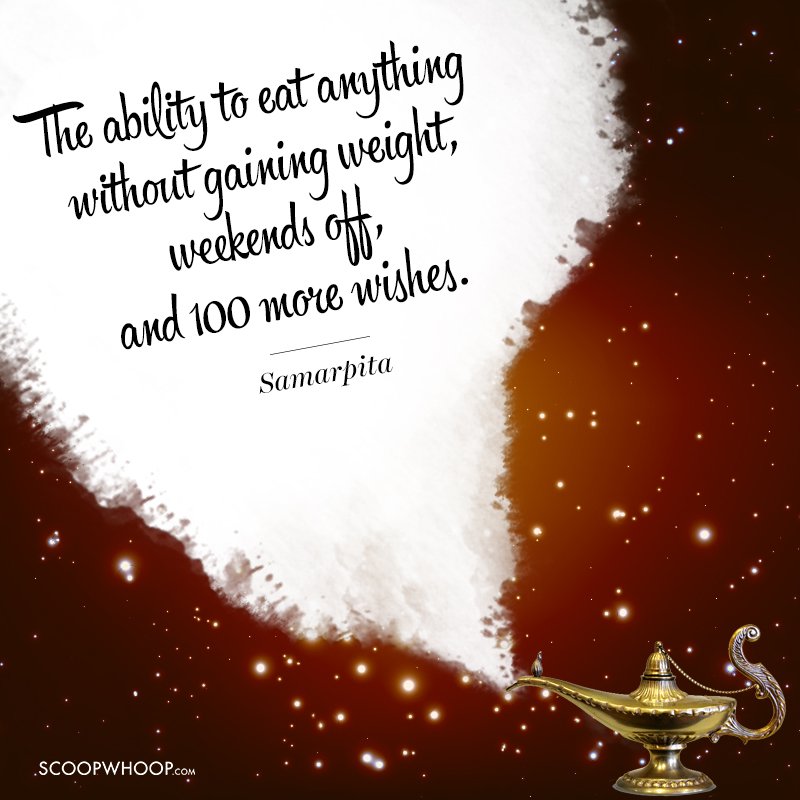 6.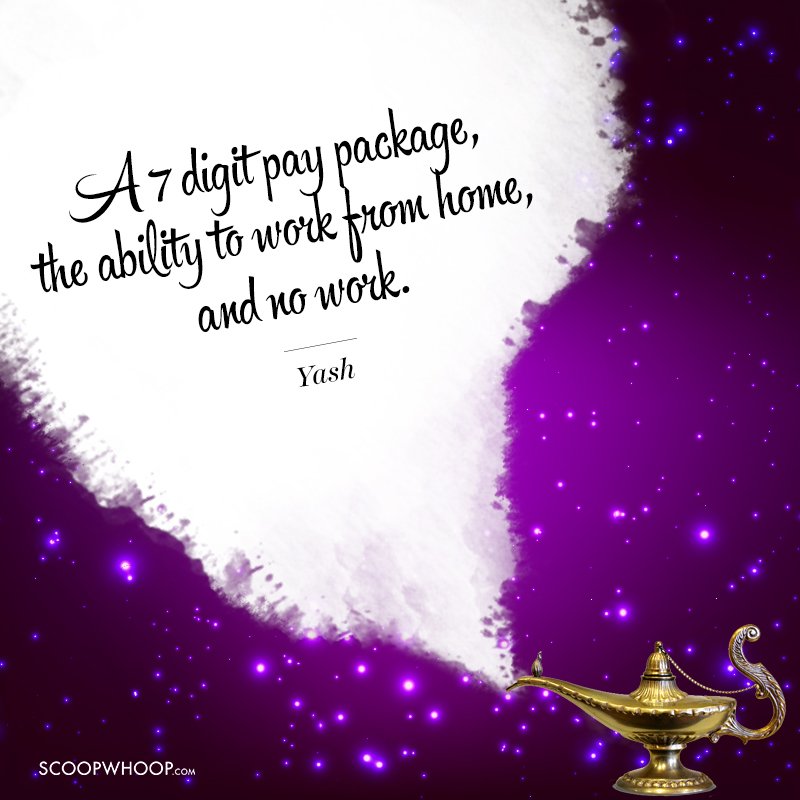 7.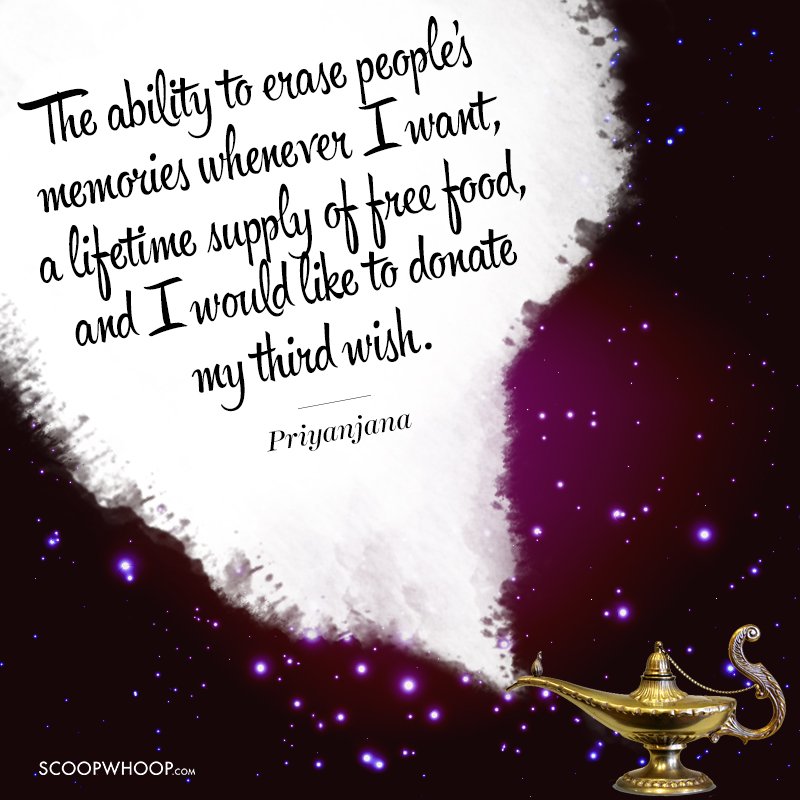 8.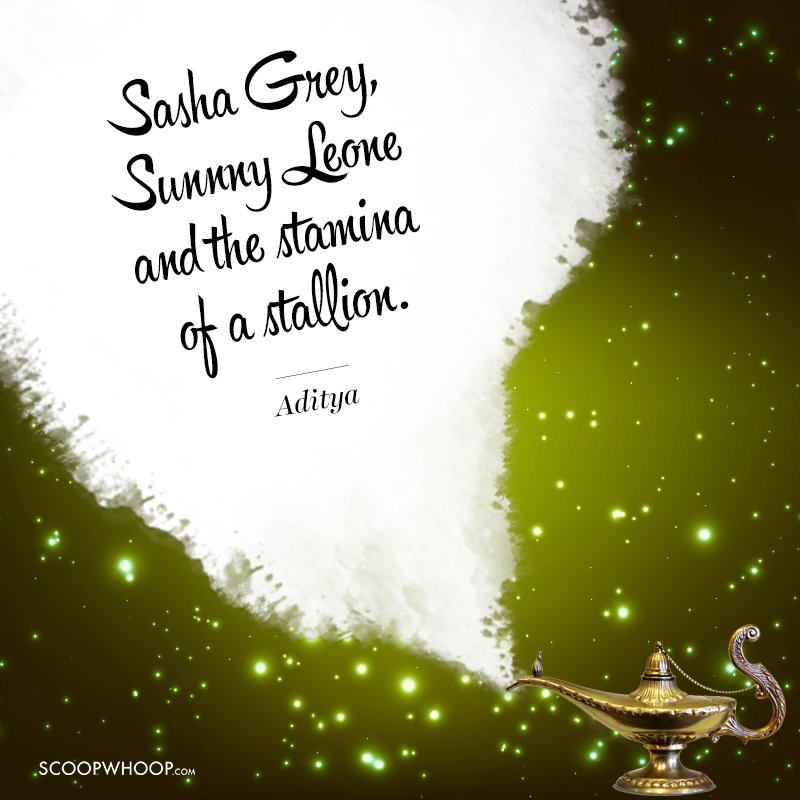 9.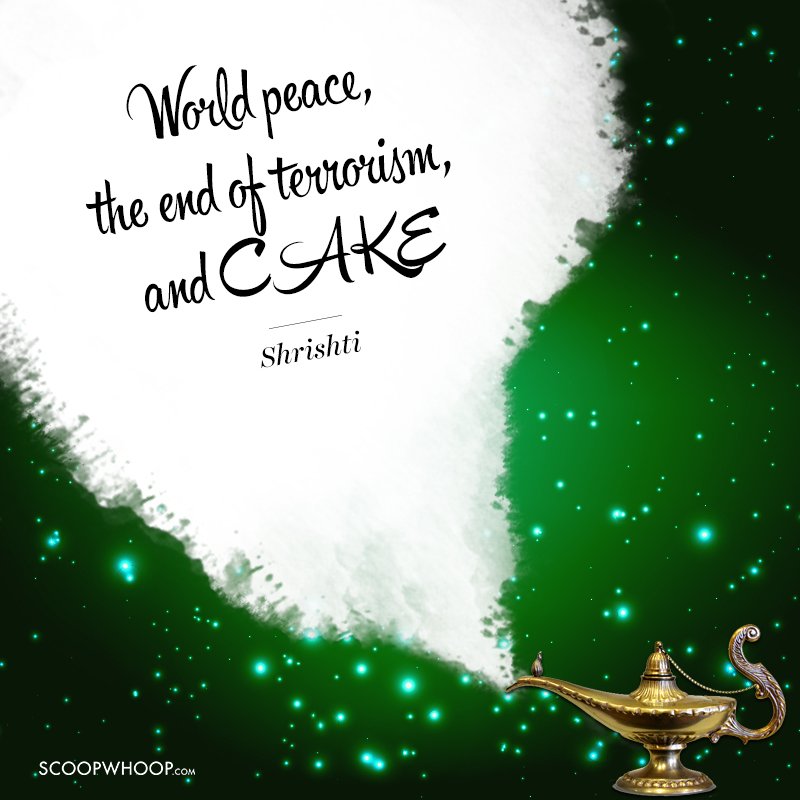 10.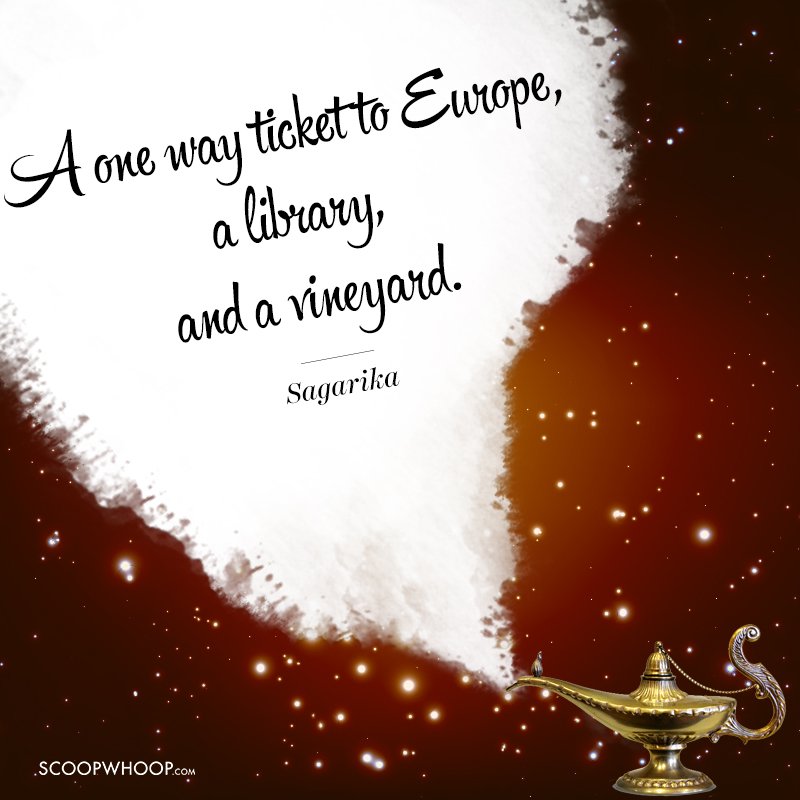 11.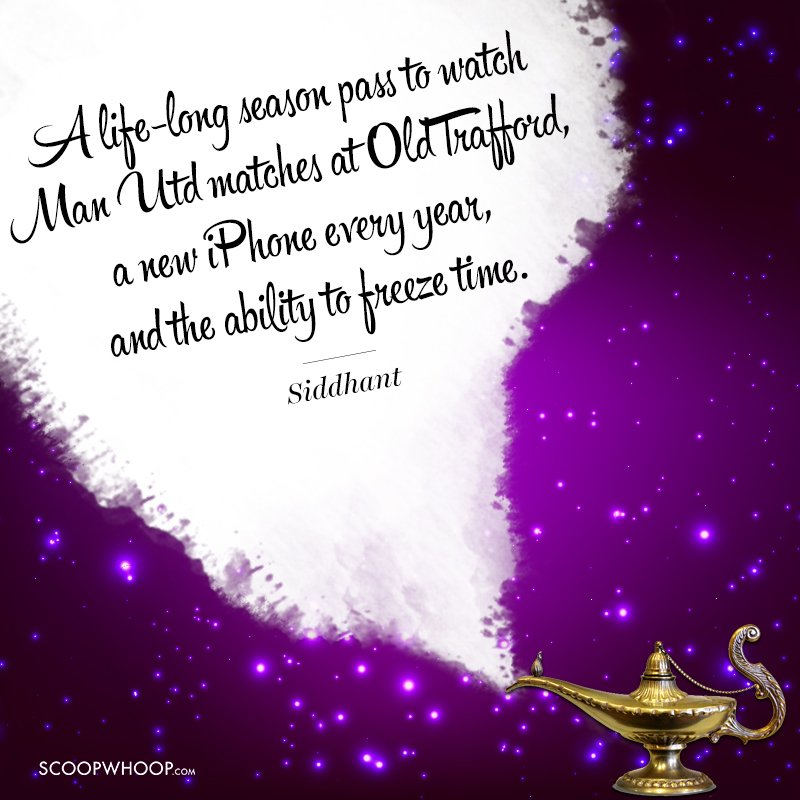 12.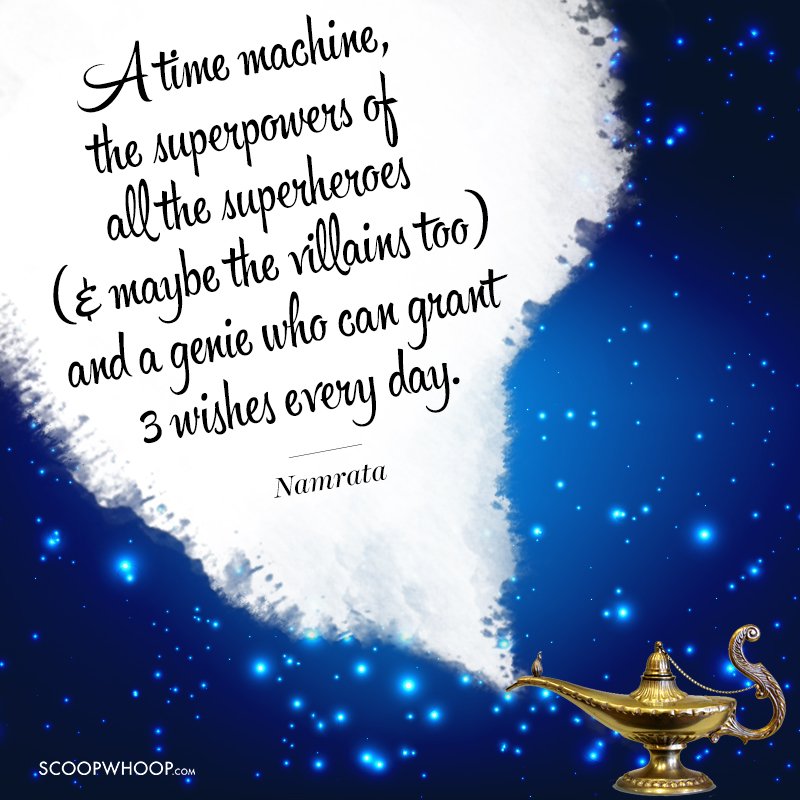 The sad thing is that we would probably need a magic lamp (or a unicorn) to ask for a Genie who would grant us our wishes. But all is not lost. Now with #MyWishList, all your wishes will come true!