While some of us use the bathroom just for our 'daily necessities', for most of us that same bathroom is sacred place. It's a place for getting ready for the day, to spend nth amount of time getting ready for that date and when that doesn't go too well.. to hide from them. 
These hours spent in the bathroom has taken us to a new study. This study, which was conducted on 2,000 British adults suggested that an average person will spend about 416 days in the bathroom. That's more than a year. 
The survey suggested that men in specific spend 373 days in their bathroom at home on average, which is about 23 minutes a day and women will use them for a total of 456 days, which is about 29 minutes per day.  
A bathroom category manger added, 
While it isn't the biggest room in the house, it's clear that we still expect our bathrooms to work incredibly hard. Our new research shows 30 per cent of us are dissatisfied with how our bathrooms work for us, yet the average Brit hasn't spruced up their bathroom in five years. 
In this survey, it was mentioned that seven out of ten people find sharing a bathroom frustrating, where one-fifth don't like stray hair lying around in their bathroom.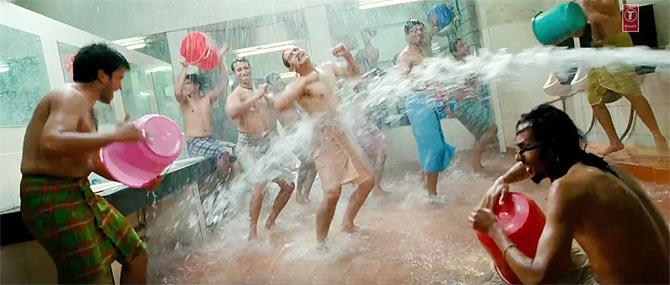 Seventeen percent hate it when someone from their family hog the bathroom and twenty-nine percent are frustrated from their husbands and boyfriends.     
But while it may seem that bathrooms get a lot of people frustrated, many of them use it for serious life experiences.10 percent use it for a pep talk in the mirror, 10 percent use it for the odd argument and 8 percent use it for having a heart to heart. 
So did you take that bathroom break today?