I, for one, never really understood the reasons for exams in school and college. I mean, think about it, we don't study for an entire year and then suddenly we are supposed to cram everything up during our "preparatory holidays". Honestly, that doesn't make sense right?
Hate them as much as you want but, exams are one thing that you can never hide from. And during this time, you would run around begging for notes, create cheat sheets, and calculate the time you would take to finish the syllabus. 9 out of 10 times, all your efforts would be a waste of time and you would simply rely on divine intervention to help you cross the line. The constant fear of failing each and every exam would look like a possibility with each passing day. Exams not only tortured us but, deep down they've left a scar that can never heal. 
For the ones who can relate to all this, here are 10 things that perfectly describe the really weird things that we do before our exams.
1.Calling up our friends incessantly to ask, "Tera kitna ho gaya?"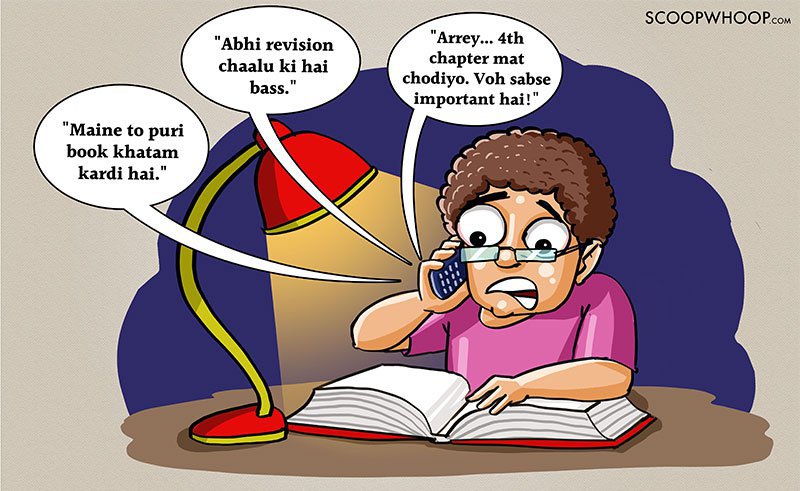 2. Being in our room throughout the day and freaking out about the upcoming exam.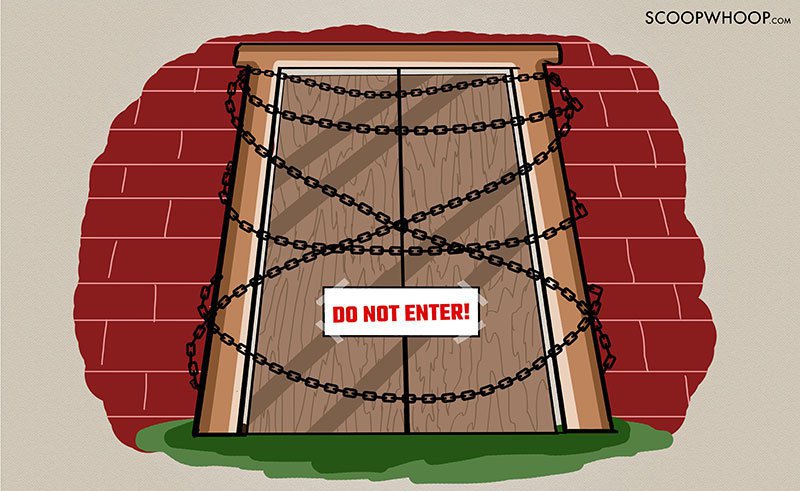 3. Our vocal chords were used best to cram up everything.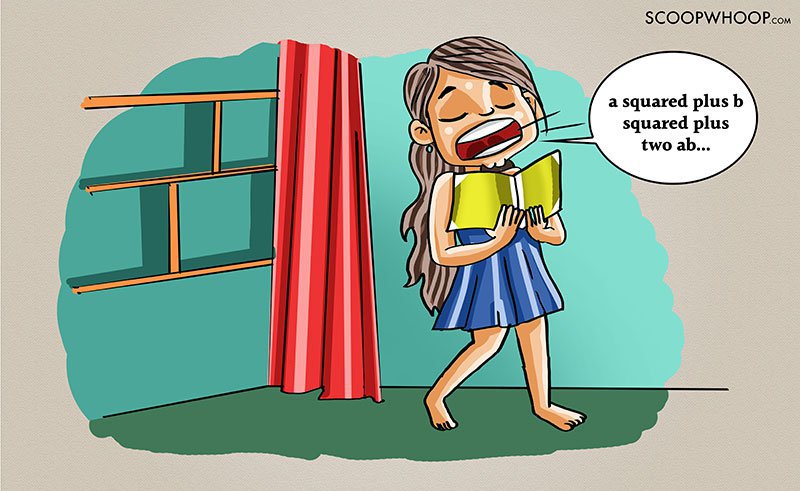 4. Highlighting the entire textbook… because everything was important.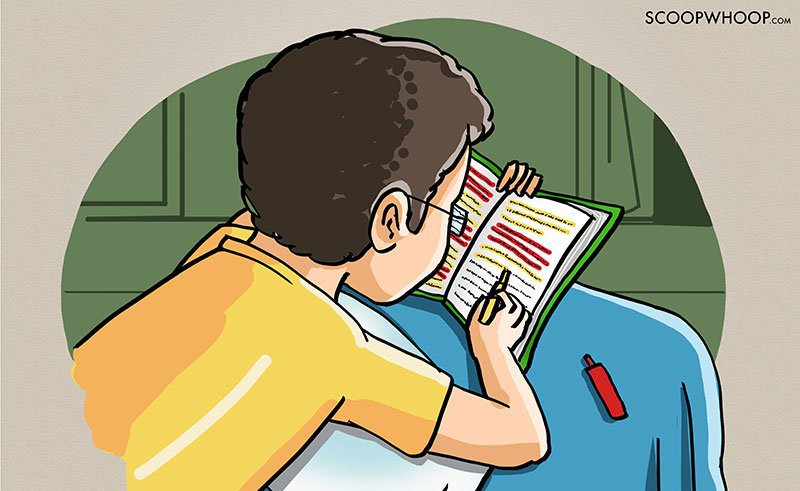 5. Creating a "too good to be true" timetable that we never followed.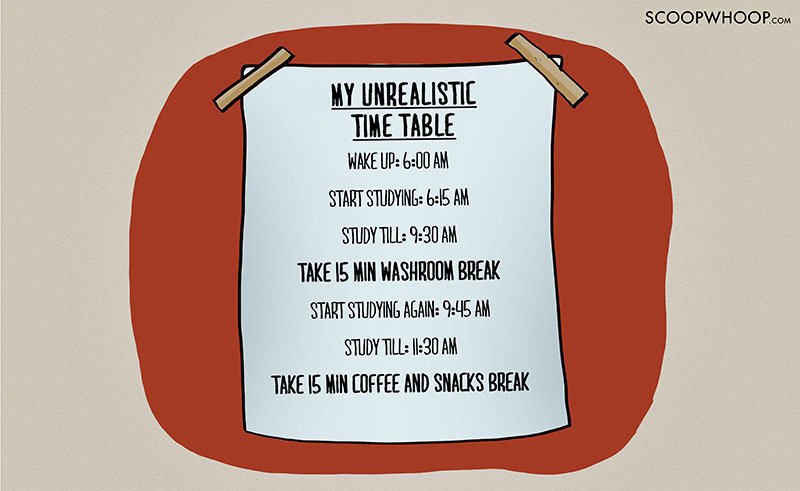 6. Getting all important notes 'Zero Photocopied' for obvious reasons.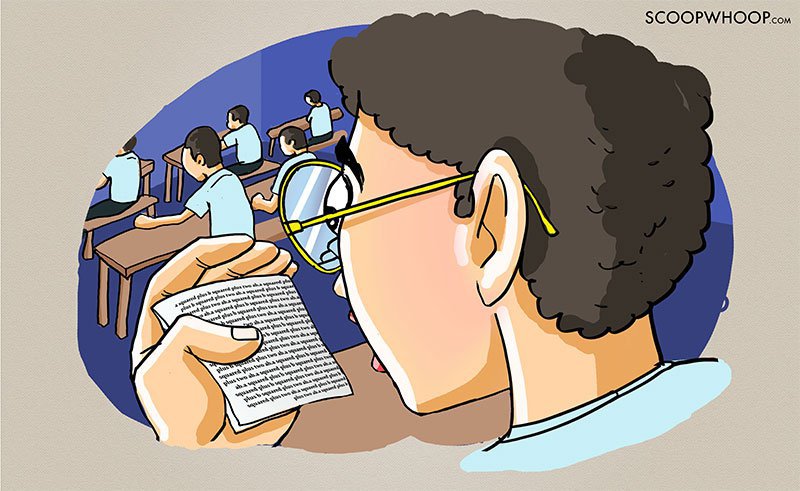 7. Revising concepts at the dinner table with our parents.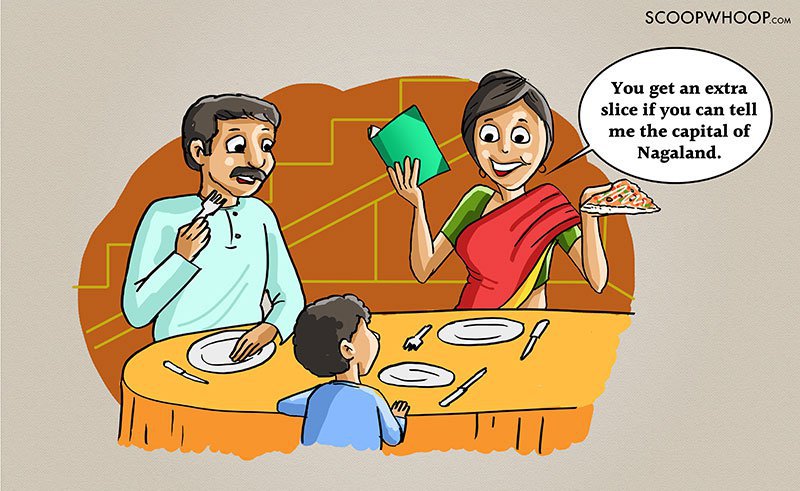 8. Touching the feet of every deity on the day of the exam.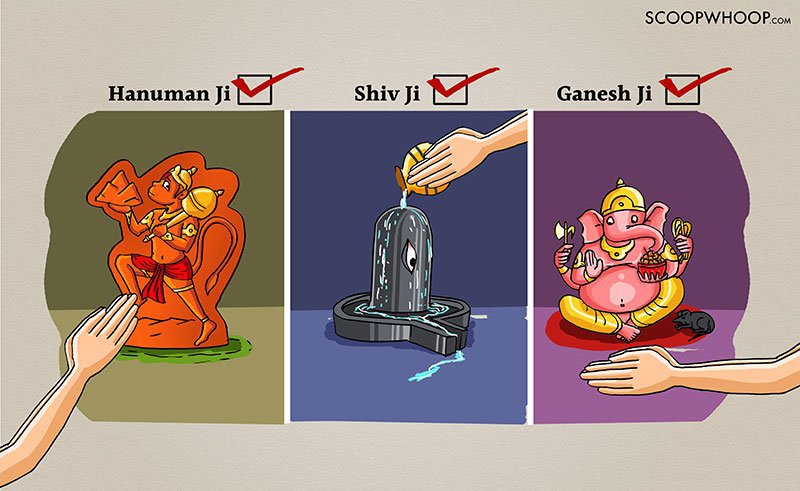 9. We start pestering our teachers to tell us the important topics. Only to hear that everything is important.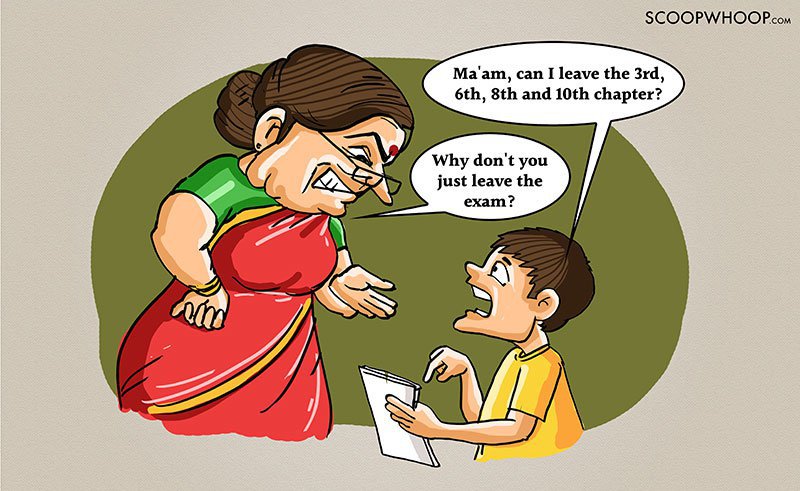 10. Staying away from that master rote learner who wants to confuse the hell out of you by asking weird questions!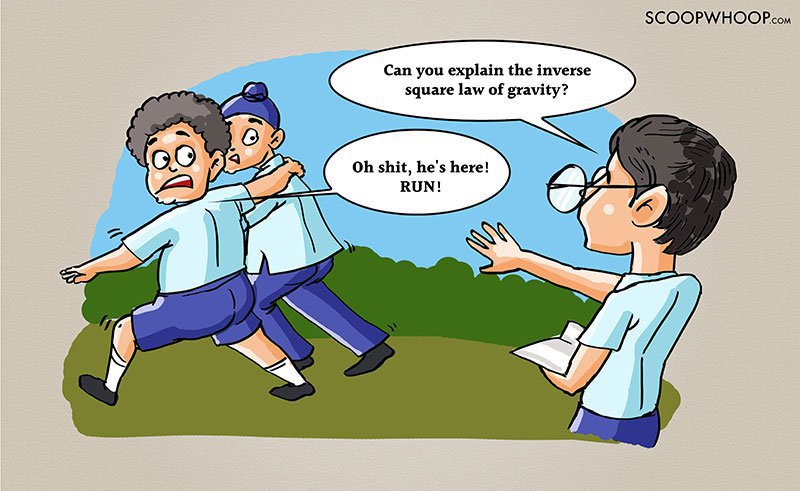 Lets's face it. We all feel that maybe we could've been taught in a better way. I mean, the constant cramming up only helped us in remembering concepts but not really in understanding them. Thankfully, the scenario has now changed as students today no longer mug up concepts, they understand them inside-out. 
To help people all over the world realise the importance of interactive learning, Dell is celebrating Anti-Rote Day on June 10th 2016. So, pour your heart out and show your support by signing up here. For more details, check out this video!
Awesome illustrations by Puneet Gaur Barnala
Sponsored by Dell