Ekta Kapoor is the boss, I mean it. She ruled the TV industry like no one ever could. There was a time when TV was synonymous with Ekta. Since there are a lot of new (crappy) shows on TV these days, we were missing the boss a lot. Just to get high on our imaginations, we re-imagined a Game of Thrones directed by none other than Ekta Kapoor. Here take a look.  
1. The show would be called 'Kahani Khaleesi Ki" or "Kashmakash Gaddi Ki" or "Khal Khaleesi Ki Kahaani". Yeah, you get it right? Filled with a lot of Ks.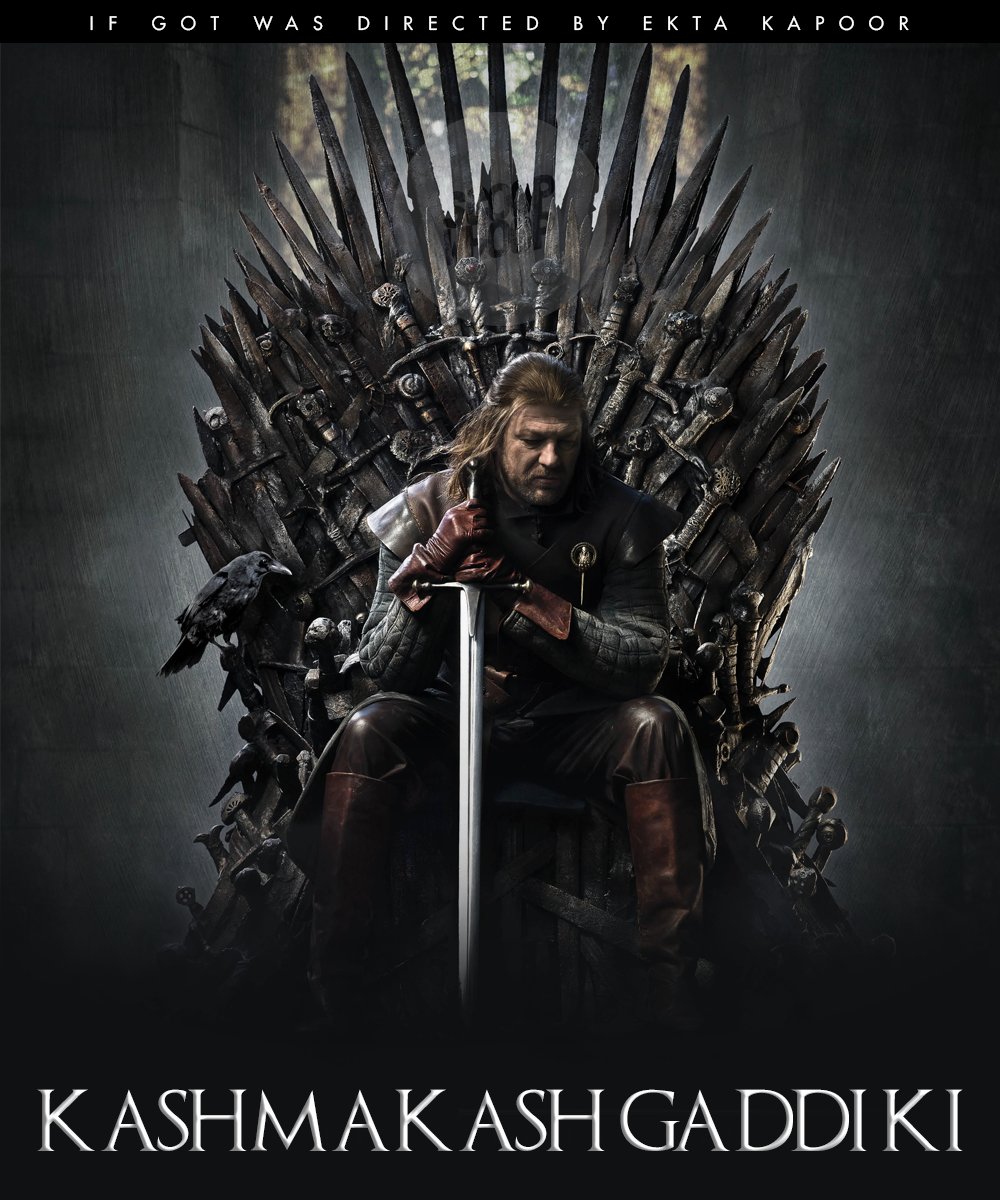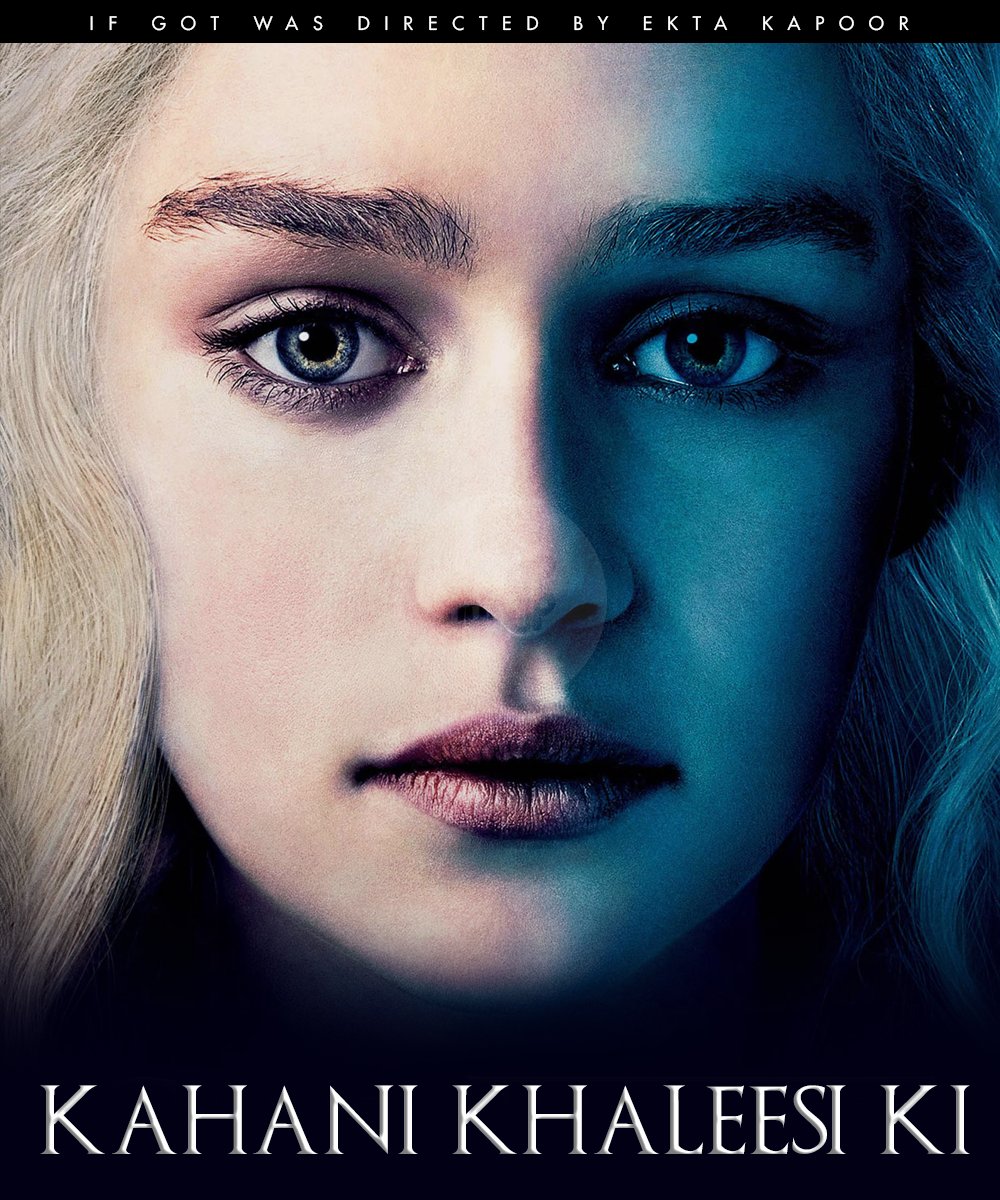 2. Jon Snow would definitely come back in the 6th season like the original show, but, unfortunately, he'd have plastic surgery.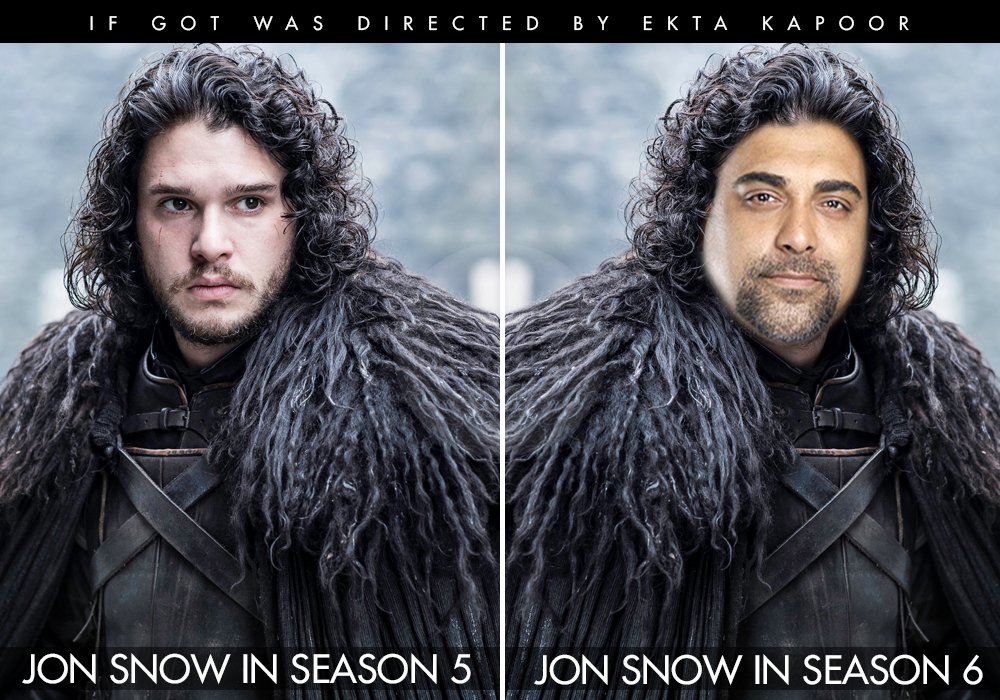 3. No one would really be dead. Ned Stark, Rhaegar Targaryen, Ramsay Bolton, even Joffrey fucking Baratheon would be alive and boiling your blood.
Because, well, Ekta Kapoor never really kills anyone. #ImmortalBaa.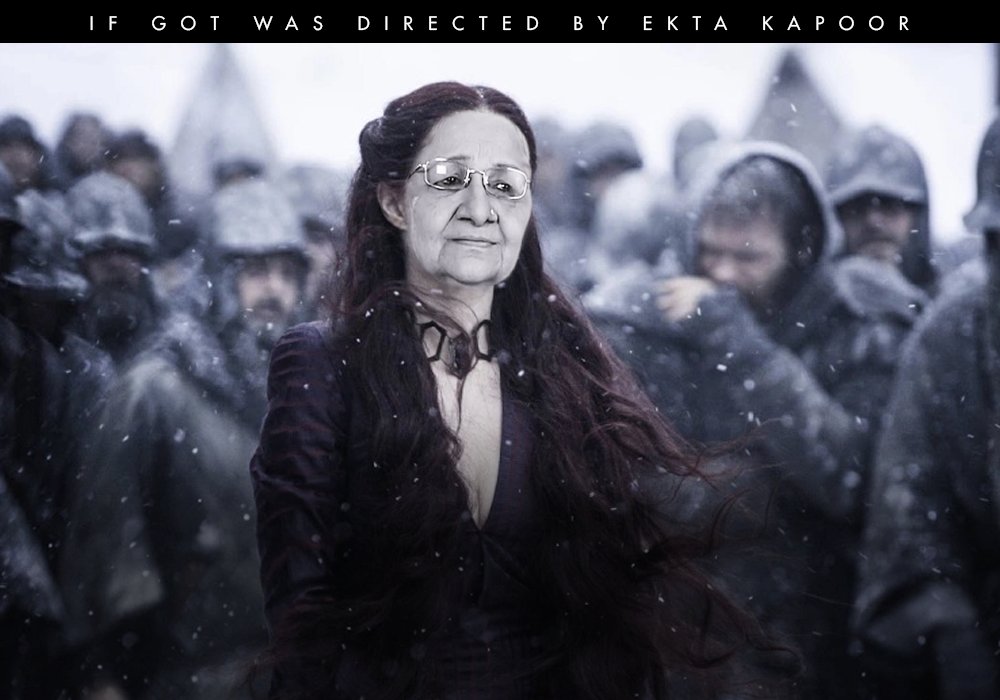 4. Every love making scene of Cersei and Jaime would have, "Phoolon ka taaro ka, sabka kehna hai…Ek hazaaro mein meri behna hai" playing in the background (just to get past censor).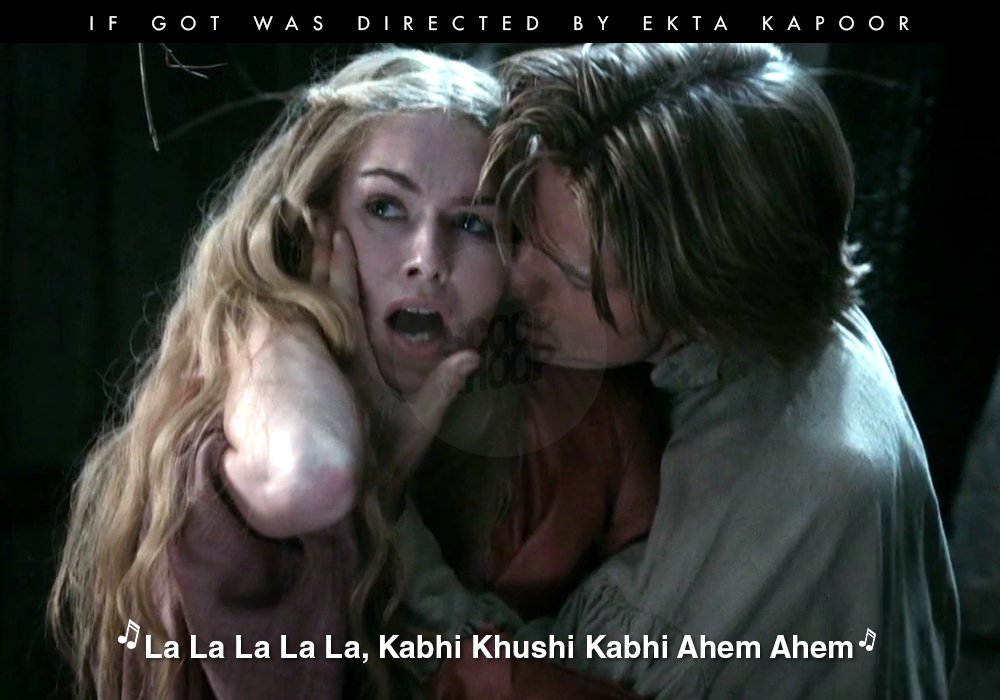 5. Instead of dragons, Khaleesi would mother three black cats (because what's scarier than a black cat to the Indian audience) to rule the world with black magic.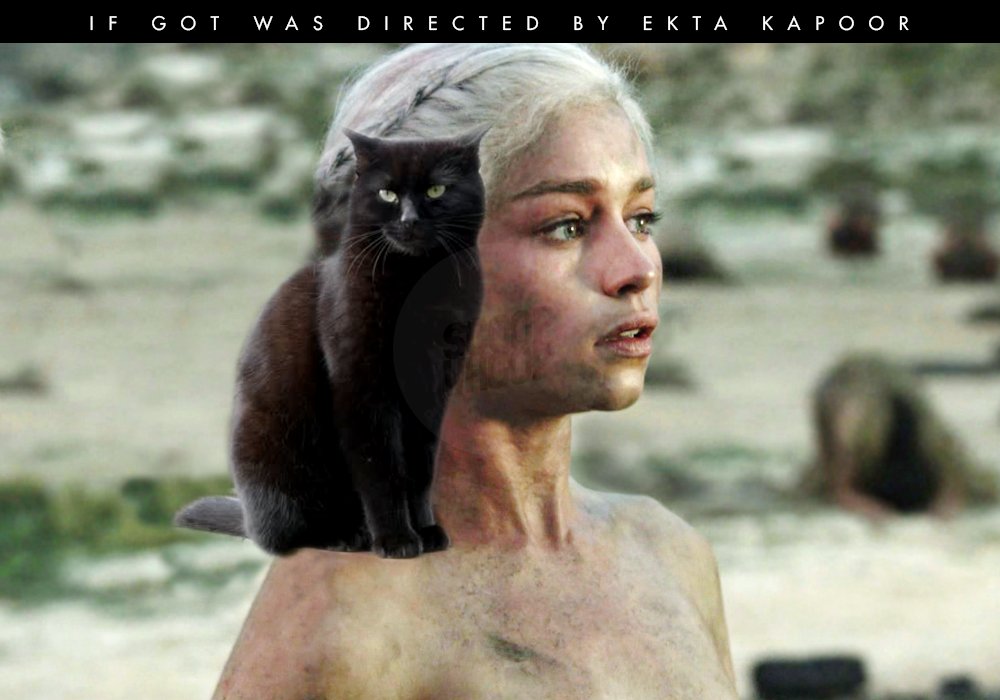 6. Before dying, Ygritte would tell Jon Snow that she gave birth to their daughter and Jon would raise her alone. 
Accompanied with a lot of occasional sad montages of the happier times. #ThodaSaPyaarHuaHaiThodaHiBaaki.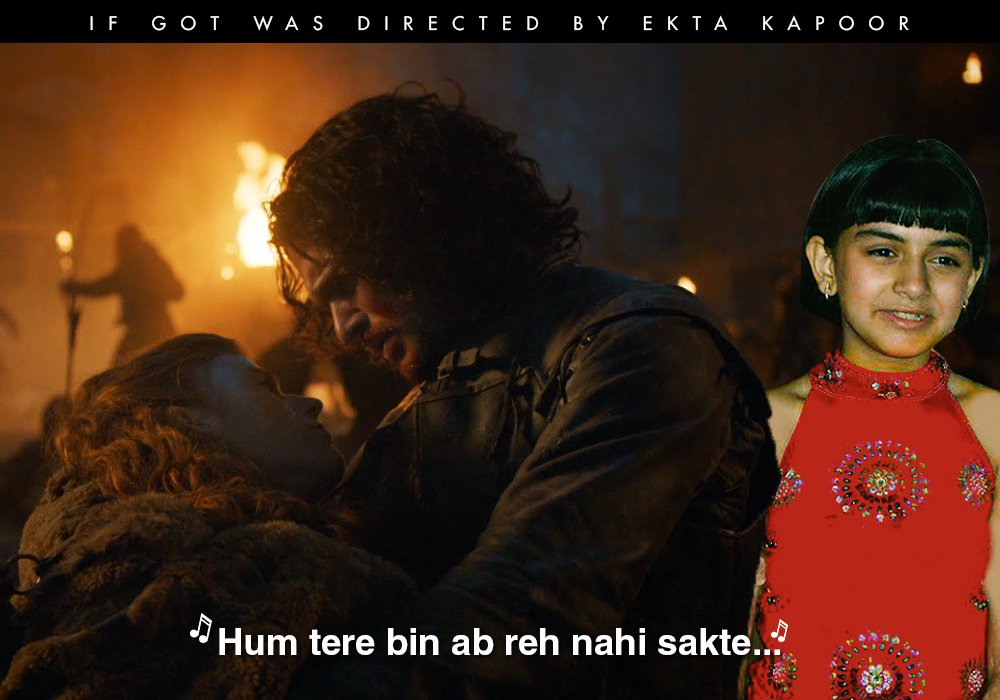 7. Every time Cersei made a vicious plan, there would be a background sound, "Seeiii" just like "Nikaa" for Komolika.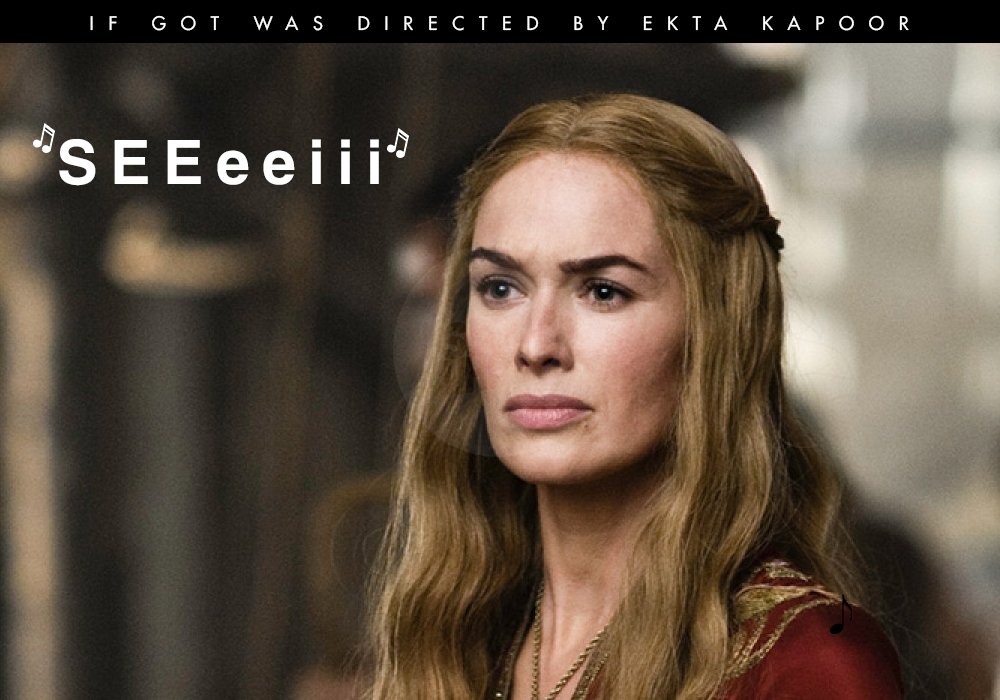 8. Every time Ned Stark said, "Winter is coming", Lady Stark would force the kids to wear a sweater and maybe heat the Parachute oil bottle too.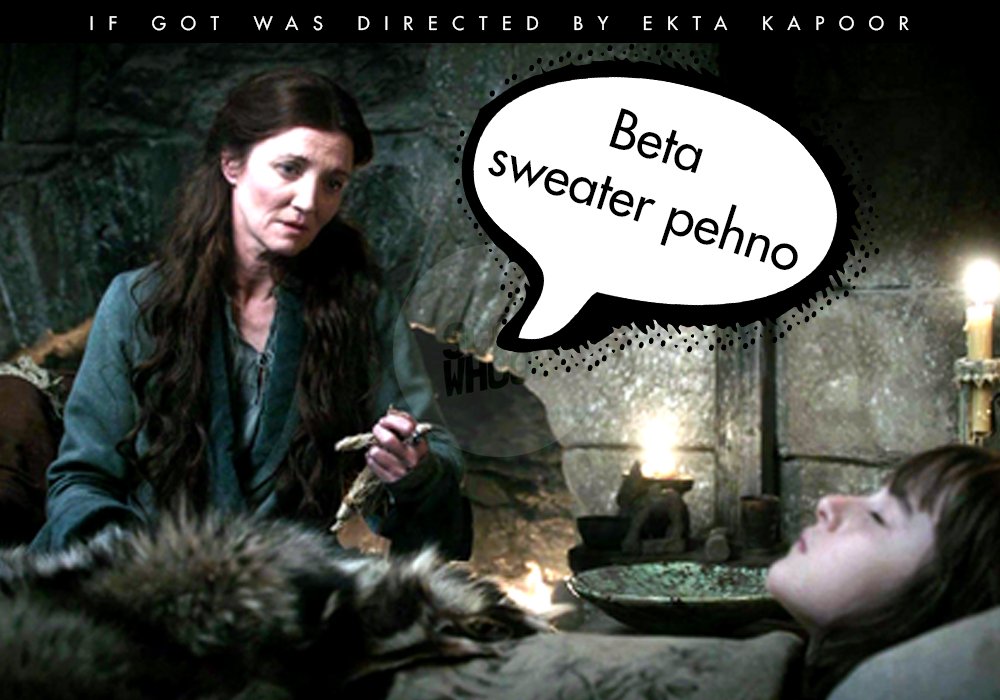 9. All the nudity would be replaced by overdressed women with a lot of make-up, day in and day out, during peace or at war.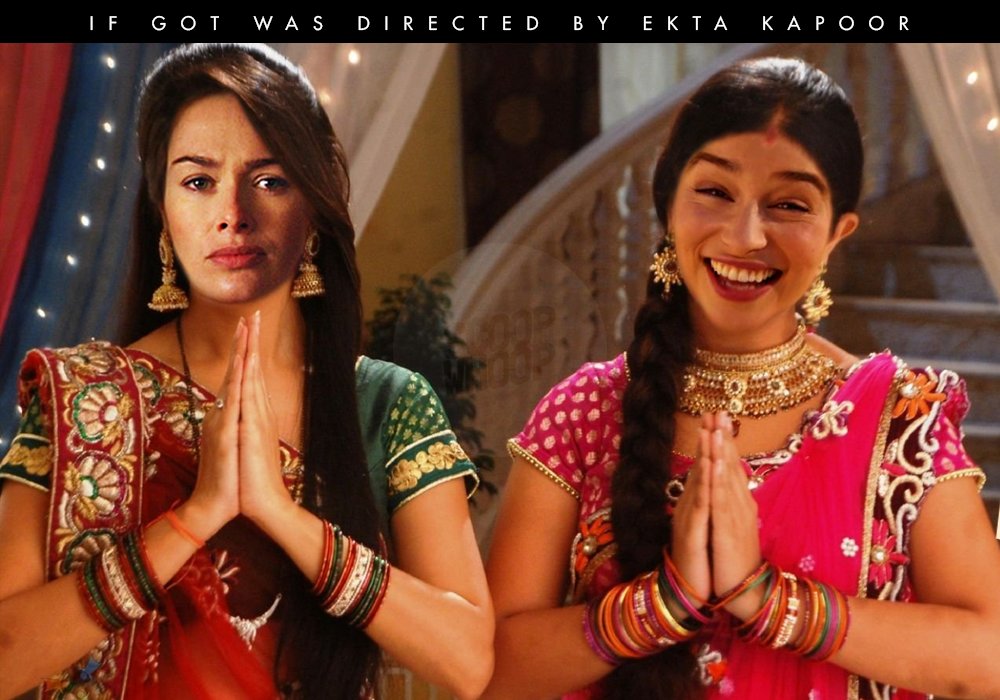 10. What GoT managed to show in only 60 episodes, she would just about manage to do in a 1000 episodes because of the 15 minute long reaction shots with weird sound effects and replays.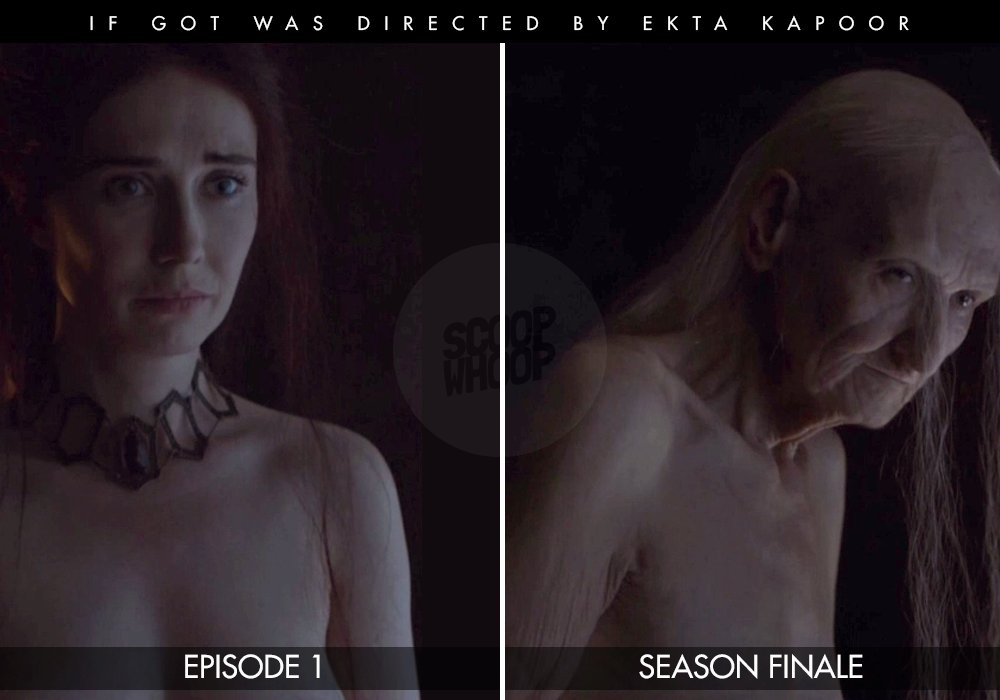 Hey Ekta, please make this true and more badass, of course.
Design Credits: Rohit Jhaku